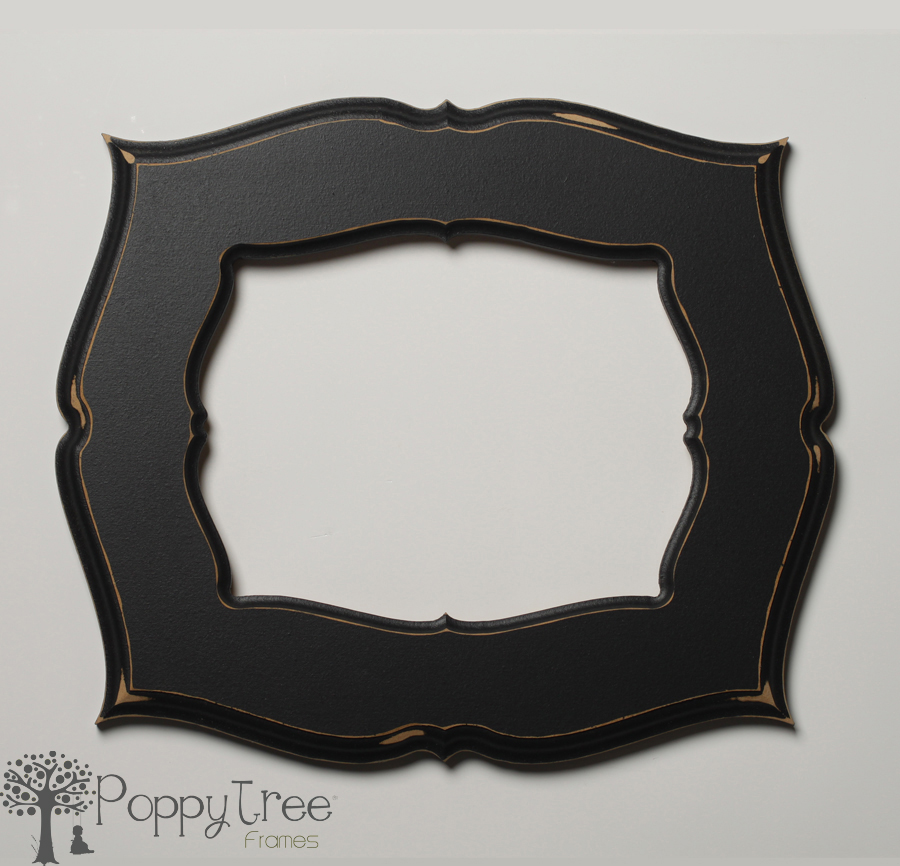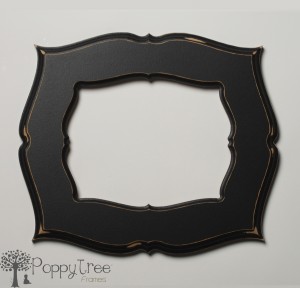 Poppy Tree Frames create handmade picture frames. At this time, they have 18 styles of frames decorated in 42 colors and 49 patterns for you to choose from or you can custom design your own. Poppy Tree Frames pride themselves on creating truly unique and special frames for your treasured artwork. They love hearing your ideas, your wants and needs and then helping you find the perfect Poppy Tree Frame.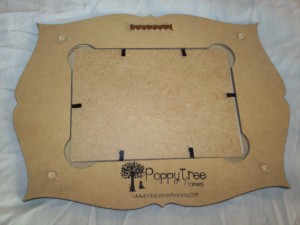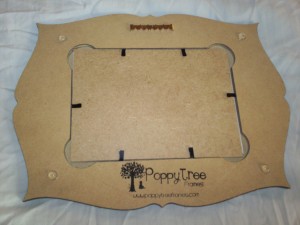 All Poppy Tree Frames are completely handmade. They have an acrylic front that is a lot more durable than glass. Poppy Tree Frames come with all the necessary hanging accessories. When your custom frame arrives at your door, it is ready to go, simply add your art and then stand back to admire.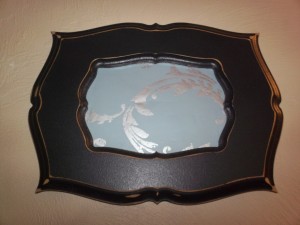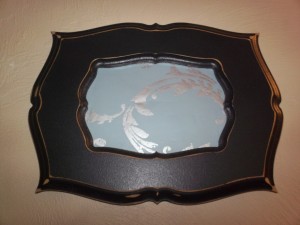 For my review, I received a beautiful 5×7 Poppy Tree Frame in the Faint style and Jet Black in color. I quickly noticed the quality of wood used and the attention to detail that Poppy Tree put into each frame. I decided to use the frame with a beautiful silver and egg shell blue print I had been given. I thought the print and frame would be a nice pop to our mainly beige master bathroom. With the egg shell blue and silver accent from the print, the jet black Poppy Tree Frame really made a statement. It was a quick and easy way to bring a whole new and updated look to our master bath.
You can see all the Poppy Tree Frames on their website, Facebook, and twitter pages.



Hello, my name is Laurie. I have been married to my husband for 14 years. We have two young daughters, ages 11 and 13 years old. My family and I live in Oregon so that means we are just minutes from the beach, mountains, and desert.  We love it here and try to spend as much time outdoors playing as we can. When we aren't outside playing, I enjoy reading, gardening, refinishing furniture, and other crafts.
This post currently has no responses.