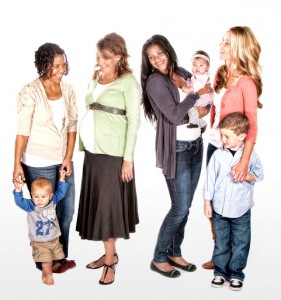 Cozy Belly makes maternity shapewear that is not only functional but comfortable as well…and it looks great!  The Cozy Belly products have reinforced support panels that provide comfort for your belly during your pregnancy and after you've given birth. Cozy Belly products help to smooth, lift, and cover through each stage of your pregnancy and during the following months when your body hasn't quite returned to its pre-pregnancy condition…or at least to a point where you feel comfortable.
For my review, I received an Original Cozy Tank top in white.  What I immediately discovered is that my Cozy Tank is that one piece of clothing that I keep reaching for….even though my "baby" is now three years old. The tank is made with three panels that help hold me in and cover everything that I don't care to show the world. There is no tugging, pulling, or rearranging; I can be confident that the Original Cozy Tank will stay in place. I like the Original Cozy Tank so much that I find myself wearing it to bed, layered with a t-shirt and capris, or under my favorite wrap with jeans.  It's comfortable and light enough that it doesn't "bulk me up" when I wear it under another top.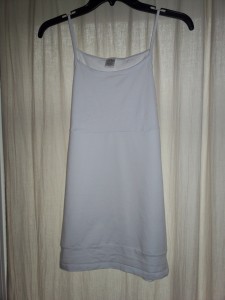 The material used is light weight and breathable. We have had some humid days in Oregon and I have stayed cool and comfortable in my Original Cozy Tank. It washes beautifully and retains its shape each time.
Cozy Belly is on facebook and twitter.
Emily Reviews readers can enter this coupon code, "Cozybellymoms" upon checkout to receive 20% off their entire order.
One lucky winner is going to receive a Cozy Belly product of their choice; this giveaway is open to the US & Canada and will end on 7/25.
Javascript must be enabled to enter this giveaway. Learn how to activate Javascript by
clicking here.

Loading Entry-Form


Hello, my name is Laurie. I have been married to my husband for 13 years. We have two young daughters, ages 9 and 12 years old. My family and I live in Oregon so that means we are just minutes from the beach, mountains, and desert.  We love it here and try to spend as much time outdoors playing as we can. When we aren't outside playing, I enjoy reading, baking, refinishing furniture, and other crafts.
This post currently has 2 responses.