August is here and it's time to start planning ahead for the school year that will begin shortly. Gathering school supplies, buying new clothes, making sure your child is ready takes a lot of time and effort. One thing that you might not be thinking about right now is lunches! It's so easy when you're busy to simply get pre-made lunches and pre-packaged snacks for your child. We all know it's not the healthiest nor the cheapest option but realistically, there isn't always time to plan and fix lunch when you have to do it all by yourself. The good news is, you don't have to do it all by yourself anymore! With MOMables, you can make fresh and healthy school lunches in no time.
MOMables is a web-based subscription program that does the work for you. Okay, it won't wash and cut fruit and veggies for you, but it will help you get organized and efficient, while providing you with a great variety of recipes. How do it work? Its's quite simple, every Friday, MOMables offers you a menu plan for the coming week with a shopping list. Every week, you get 5 different lunch recipes so you'll never be stuck in a rut again.
Since school hasn't officially started, MOMables is currently offering 3 dinners and 3 lunches in their weekly menu plans. I was offered a 3-month subscription and so far I really like it. I love that each recipe has a photo. Dinners look delicious and lunches are packed bento-style so they are really colorful and appealing. I get hungry just by looking at them! Also, I'm admittedly a terrible chef (ask my poor husband) but these recipes are actually really easy with typically 5 steps or less. Instructions are clear and written in plain English so even I can follow them. Many lunches can be made ahead of time so you don't have to scramble in the morning to get everything ready!
Here's an example of a dinner recipe: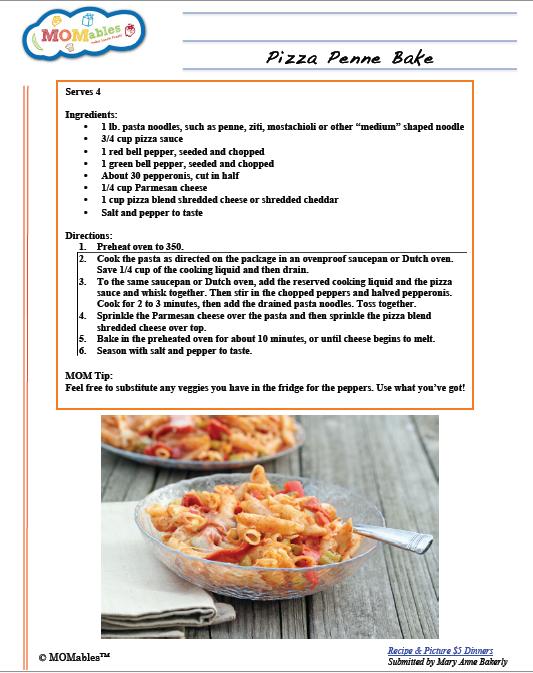 The lunch portions seem good for children but of course, you can make the portions smaller or bigger depending on your child's age and appetite. Meals are usually well-balanced with lots of fresh fruits and veggies although I found some meals that had no or very little protein. As long as you think about adding yogurt or cheese, I think it'd be fine. If you find that your child isn't familiar with some of the ingredients (such as edamame), I would recommend introducing new recipes and ingredients ahead of time. It might be a great opportunity to get your family involved in cooking and preparing their food too.
I was also pleased to see that there is a fish or sea food recipe almost every week (as a dinner recipe). It is very important for me to introduce my child to a variety of foods and fish and sea food are excellent sources of protein, Omega-3, etc and a great alternative to red meat. Speaking of variety, lunches are put together by a team of chefs and contributors which means that you have 7 people coming up with creative and healthy options so you're pretty much guaranteed to get lots of variety.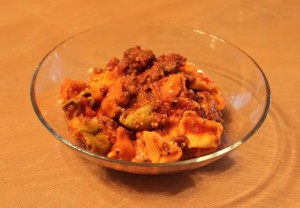 I find their dinner options interesting and it's definitely made me try new things or given a new spin to a recipe that I've been doing the same way for too long. I like that some dinners' leftovers can easily be turned into lunch the next day.
On the website, there is also a section with additional recipes including snacks and deserts, and also some gluten-free and dairy-free recipes. Maybe in the future, lunches in the weekly menu plan will be clearly identified as gluten-free and/or dairy-free, maybe even vegetarian too. It's easy enough to figure out by reading the ingredients but it would be faster to just have symbols to identify them at a glance.
If I had to change anything about this program it would be that I would like to be able to customize the menu plans a little more. Other similar programs offer you pre-made menu plans but if you really don't like a recipe, you can simply swap for another one and your shopping list gets updated automatically. With MOMables, your menu plan and shopping list come in PDF format so if you choose to change a recipe, the shopping list will still show ingredients for that recipe and won't include those for the new recipe you've chosen. There could also be an option to list food allergies in your profile so you would never be offered recipes with these ingredients. Of course, you can do all that by yourself and refer back to another week's menu for additional recipes but I know that for me, it would be a great feature.
MOMables has it's very own online store filled with lunchbox essentials, kitchen essentials, kid essentials and books. I especially like the sandwich cutters and stainless steel containers.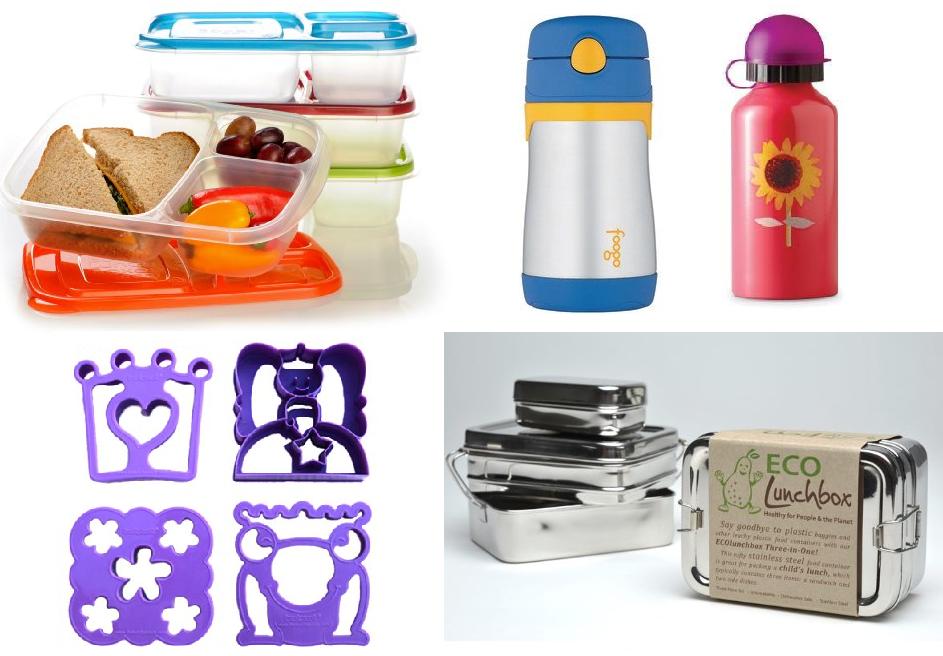 Curious about MOMables? You can sign up to receive a free week of MOMables! Don't forget to visit them on Facebook and follow them on Twitter. MOMables is also offering one of our lucky readers a 3-month subscription! You could get 5 easy lunch recipes each week with a shopping list to make fresh lunches for your family for 3 months. Wouldn't that be great? The contest is open worldwide and will end August 24rd. For your chance to win, enter the Giveaway Tools below. Good luck!
Loading Entry-Form…

This post currently has one response.