Neydharting Moor is the one and only company that uses peat and peat water in its skin care product line.   This peat and peat water is obtained from the famous Neydharting Moor (hence the name of the company).
The valuable qualities associated with peat and peat water can be traced back to their formation following the Ice Age 30,000 years ago. Peat and peat water both contain over 1000 natural botanicals, herbs and nutrients.  Many of which, (300) have been proven to have anti-aging properties that help hydrate the skin and improve the appearance of fine lines and wrinkles.  These qualities have been recognized over the years by such well known names as Louis XIV and Napoleon.   Now you and I can benefit from the same natural healing powers with Moor Skin Care products.
For my review, I received the Repair and Renewal Cream, Revitalizing Toner, Ageless Eye Cream, and Intense Body Cream.  What I immediately noticed is the absolutely WONDERFUL scent that these products have.   They smell so clean and so fresh, yet they are not overpowering at all.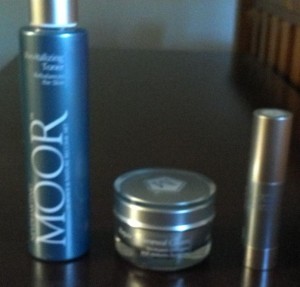 I have only been using the Repair and Renewal Cream and Ageless Eye Cream for a couple of weeks. I can honestly say that my skin feels so soft and hydrated (without being oily) when I use these products.  The Revitalizing Toner doesn't sting or burn like some toners do.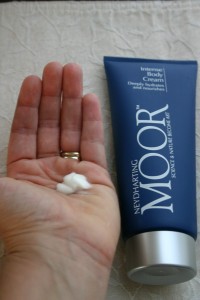 The Intense Body Cream is such a treat after a long day. I really enjoy applying it right after I shower. It has a rich texture that moisturizes without being greasy. It says that it's suitable for sensitive skin and I believe it, as it has never irritated my eczema.


This post currently has 9 responses.