My 3.5 and almost 6 year old Daughters love playing board games. We try to schedule a family game night at least once a month. Usually all goes well for a few rounds and then someone gets their feelings hurt because they aren't winning or are feeling left out. We try to use this as a learning experience that the fun is in simply playing the game and spending time together. However, sometimes this is easier said than done.
When I look for new family games, I try to find games that will "fit" the individual personalities for each person in our family.  I try to find games that are both fun and educational. I try to find games that let us use our established skills as well as help us to work on building new ones. Not all games meet these criteria so I was thrilled to discover Peaceable Kingdom Cooperative games.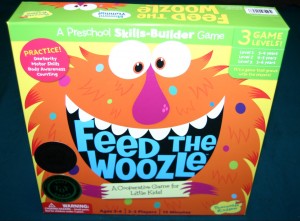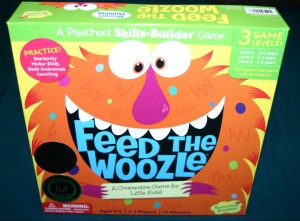 PeaceableKingdomCooperative games are designed for players to work together towards a common goal. This way no one gets their feelings hurt or becomes overly frustrated. With Cooperative games, players learn the advantages of team work, the joy of sharing, the benefit of patience, and the pumped up feeling of building one's self-esteem.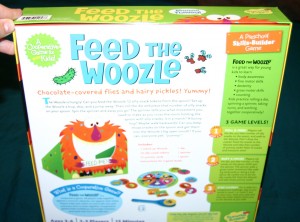 For our review, we received the Feed the Woozle Game. The big Woozle is hungry. He needs 2-5 preschool players to feed him 12 snacks. Players must roll the dice to see how many snacks they can put on their spoon. Then you get to spin the spinner to see how you feed the Woozle. This game helps with fine and gross motor skills, counting, and body awareness.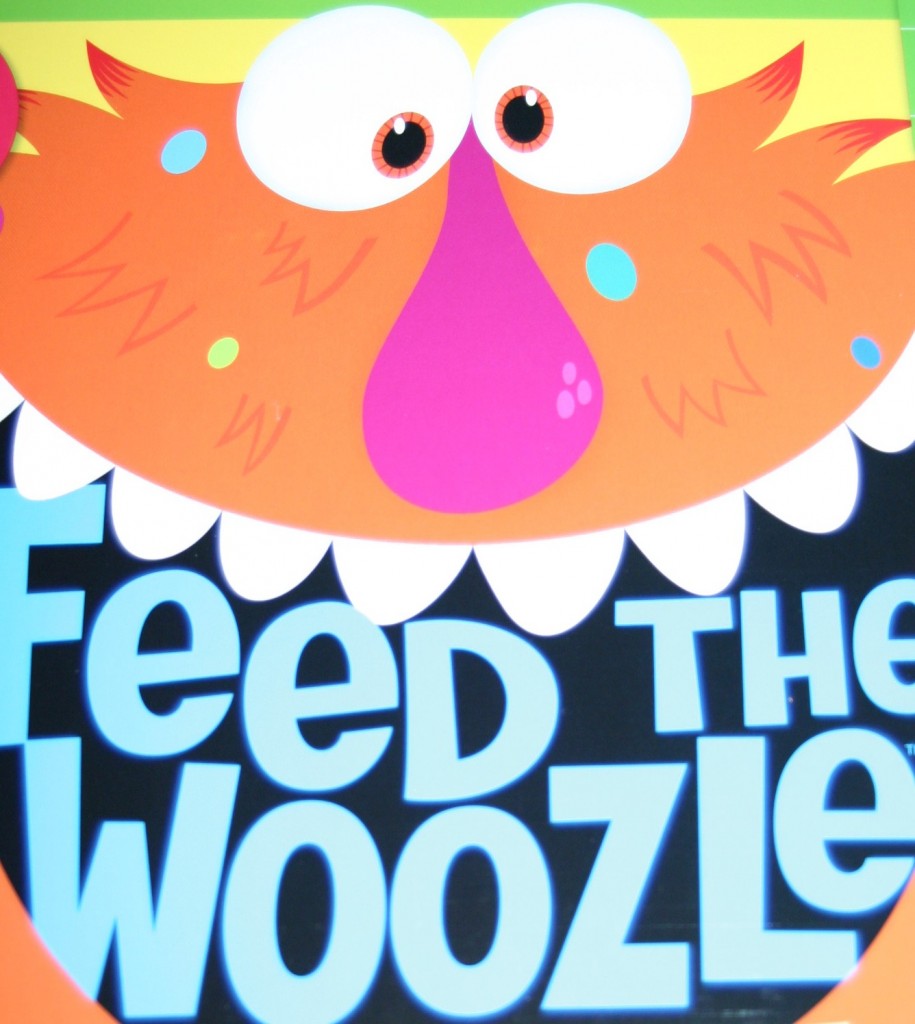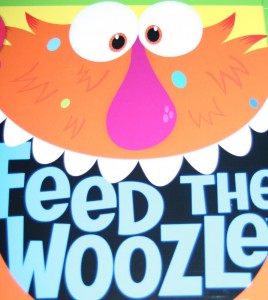 Feed the Woozle is a lot of fun. The girls giggle while they hop around balancing snacks on their spoon. They are looking forward to playing Feed the Woozle with their cousins when they are all at Grandma's house for Christmas.
Peaceable Kingdom is on facebook and twitter.
Who are you buying Peaceable Kingdom for this holiday season?
Hello, my name is Laurie. I have been married to my husband for 14 years. We have two young daughters, ages 11 and 13 years old. My family and I live in Oregon so that means we are just minutes from the beach, mountains, and desert.  We love it here and try to spend as much time outdoors playing as we can. When we aren't outside playing, I enjoy reading, gardening, refinishing furniture, and other crafts.
This post currently has 4 responses.