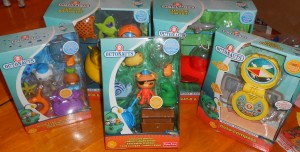 Little C loves watching the Disney Channel and when Octonauts premiered he was so excited.  He loves watching the underwater adventures of Captain Barnacles Bear, Kwazii Kitten, Peso Penguin, Dashi (Sauci) Dog, Shellington Sea Otter, Tweak Bunny, Professor Inkling Octopus and Tunip the Vegimal.  The Octonauts lead little ones on rescuing sea creatures and exploring incredible new underwater worlds.  Your little ones will get to embark on new missions and learn about marine life.
When asked to review some Octonauts toys I was thrilled.  I knew that Little C would have a blast with them.  I received several different toys and they are all amazing.  I received the Octonauts Gup-B Mission Vehicle and Kwazii, Octonauts Gup-D Mission Vehicle and Barnacles, Rescue Assortment Barnacles and Tunip, Kwazii and the Slime Eel and the Octonauts Octo-Compass.  All of the toys are wonderful bathtub toys except the Octo-Compass.  Little C loves the compass!  Although he is 4 he still loves to play in the bathtub and it was so nice for him to have some new toys, especially toys that are based on underwater adventures.  Little C's imagination goes wild when he plays with his new Octonauts toys.  It is so fun to just sit back and watch him.
The Gup-B toy came with Kwazii and his favorite undersea vehicle.  Your little one can either push the Gup-B across the floor or play with it in the bathtub.  The vehicle's jaws open and close and will even squirt water!  The shark that comes with the set changes color in the water as well!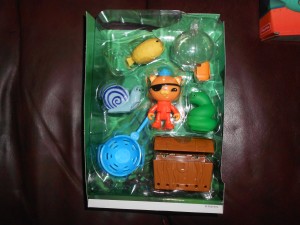 Kwazii and the Slime Eel toy set comes with 7 pieces.  You get a toy chest that opens and closes and some of the sea creatures in the pack change color in warm water!
Barnacle and Tunip also come with 7 pieces.  The clam that comes with this pack opens and closes and some of the creatures change color in warm water and tunip squirts water as well!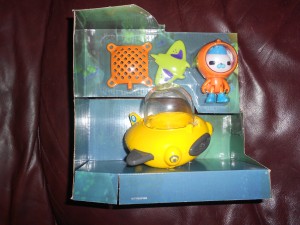 Gup-D is another undersea vehicle that Barnacles loves.  The dome opens and closes to allow Barnacles to get in.  Gup-D comes with an air hose and you can connect the air hose to Barnacle's scuba tank and help him swim in the water!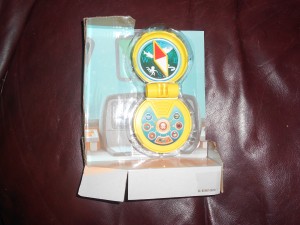 The Octo-Compass is another fantastic toy that Little C loves.  There are over 60 phrases and animal sounds on the compass so you aren't constantly hearing the same thing being said.  I love that!  It allows Little C to actually go on different adventures with his Octonauts!
Little C loves all of his toys, but the two vehicles and the compass are his absolute favorite.  These toys are fantastic and I love that they are made to be played with in or out of the water.  It gives Little C the option of how he wants to play with them.
If your little one loves Octonauts make sure to check them out on Facebook to keep up with everything happening.



This post currently has 5 responses.