Thank you Nammu
for providing me with a product to review, free of charge
and for sponsoring this giveaway.
These are my own honest opinions.
Natural sunscreen, sun hats, and UV protective swimwear are part of our routine to protect my daughter's delicate skin against the sun's harmful rays. With the number of skin cancer rising, it is really important for me to find innovative ways to protect my daughter's skin as well as mine.

I recently came across Nammu hats. Invented by a mom, Nammu hats are designed to protect head and hair against the sun while swimming. They are made of 80% nylon and 20% spandex and the UV protection comes from their high thread count and the thickness of the fabric. Because they are basically made of the same materials as a swimsuit, they are really easy to care for. All you have to do is rinse your hat after every use.
Nammu hats come in lots of bright colors and designs. You can easily coordinate hat with swimsuit or choose a hat in a color that pops so your child can easily be spotted in a crowded pool or beach. Because of its bandana style and stretchy fabric, Nammu hats are truly one size fits all. Just to give you an idea, my young daughter and I can wear the same hat! We each get a perfect fit thanks to the way it ties at the back.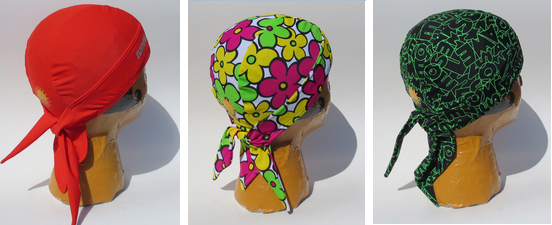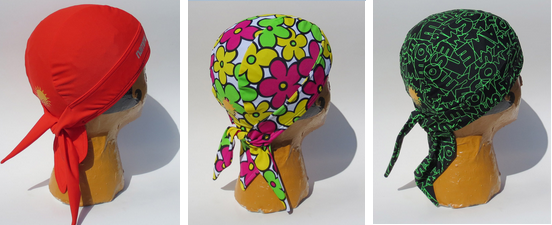 For my daughter, I receive the adorable pink Nammu hat with a bow. It's a bright pink with a white ribbon and bow. I've never seen such a cute swim hat before! The unique design of the Nammu hats allows you to get extra sun protection for your ears as well as for your neck thanks to a small flap.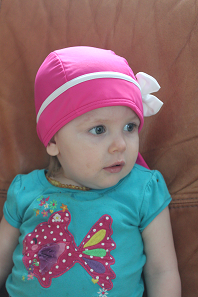 Because of their snug fit, Nammu hats can also be used for water sports. They will also stay in place while running, jogging or exercising outdoors which means you get great sun protection and the fabric will quickly absorb sweat without getting soaked. It's also great to use under a helmet for cycling, hockey or baseball. It'll keep hair from getting tangled and will also protect it from dirt.
As you can see, Nammu hats have multiples uses and it doesn't stop there! They are great for people with skin or hair conditions such as alopecia. Similarly, people who are undergoing chemotherapy and have lost their hair also enjoy the benefits of the Nammu hats. People with cochlear implants also find it practical to keep their implants in place while swimming.
Overall, I am very pleased with the sun protective swim hat we received. It is easy to use, practical and looks great! Because of its bandana style, even older kids and adults will find it 'cool' to wear. I actually think I'll need to get one for myself as well!
Buy It: Head over to Nammu to see for yourself the great selection of sun protective bandana swim hats they offer.
Connect: Don't forget to like them on Facebook and follow them on Twitter for all the latest news and promotions.
Win It: Nammu is generously offering one of our lucky readers their choice of sun hat. The giveaway is open to US and Canada. The giveaway will end July 7th. For your chance to win, enter the Giveaway Tools below. Good luck!


This post currently has 4 responses.