Thank you Dew Puff
for providing me with products to review, free of charge,
and for sponsoring this giveaway.
These are my own honest opinions.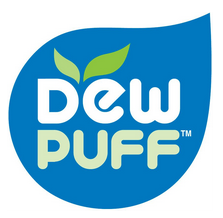 In my quest to rid our home of as many chemical-filled products as possible, I recently came across some unique sponges. The company that makes them is called Dew Puff and they've tapped into an age-old Asian beauty secret which, legends has it, was discovered by a Buddhist monk centuries ago.
What is this skin care secret? It's Konjac, or more precisely, Konjac roots. If you're like me, you probably said to yourself 'Kon-what?' Konjac is a plant that grows in Asia. It's edible and used in many Asian dishes. The roots can be turned into a sort of sponge through a special freezing-thawing process.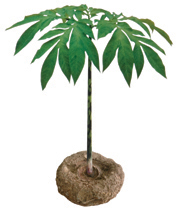 Dew Puff offers 3 different kinds of sponge: Original, Asian Clay, and Bamboo Charcoal. I received 2 of each kind to try for this review.
First of all, you should know that Dew Puff sponges are a little different from regular sponges. They are actually quite hard when dry. Their texture reminds me a little bit of Styrofoam. When wet though, they turn into these supple, slightly jelly-ish sponges which are soft yet have a delicate texture to provide a good scrub. After you're done, you just rinse them off and let them dry completely before your next use. There is a string so you can hang it to dry. Look at the video below if you'd like to watch a short demo on how to use Dew Puff sponges.

The Original Dew Puff sponge is a 100% vegetable fiber. There are no chemicals, no preservatives, no cleaning agents, nothing. Just the pure goodness of nature. It is a great vegan and sustainable alternative to the usual sponges you see everywhere. You can use this sponge alone or with your favorite cleanser. I personally like to use it by itself or sometimes with a tiny bit of natural soap. The Konjac itself is a bit alkaline so it's perfect to neutralize the skin's pH and wash away dirt and impurities without any soap.
The Asian Clay Dew Puff is again made from 100% Konjac root but it's also infused with highly effective, mineral rich clay which gives it an orange/brown color. It is recommended that you use this sponge without any cleanser because it may interfere with the clay and diminish its benefits.
The Bamboo Charcoal Dew Puff is made of 100% Konjac root and is infused with 100% vegetable fiber charcoal. It is recommended that you use this sponge without any cleanser because it may interfere with the bamboo charcoal and diminish its benefits.
I like how these sponges exfoliate without being harsh on my skin. It feels more like a massage than a scrub even though I know it's effective at removing impurities and dirt. I find my skin feels fresh and soft after using these sponges. I especially like the Bamboo Charcoal sponge because it does wonders on my skin!
Dew Puff sponges will degrade over time but should last you 3 months when used twice daily. When they start to get damaged, you can give them a new life by using them to clean pottery, metal, and other surfaces (just test it on a small area first).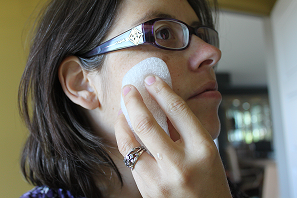 I like that Dew Puff sponges can be used as part of a safe and natural cleaning routine for both the face and the body. They are perfect for virtually everyone, from people who have skin irritations, abrasions, sunburn, bruising, and even facial injections, surgery, peels, and other beauty treatments. It is also safe to use for children and babies!
Dew Puff also offers other products including soaps, body wash, shampoo, and more.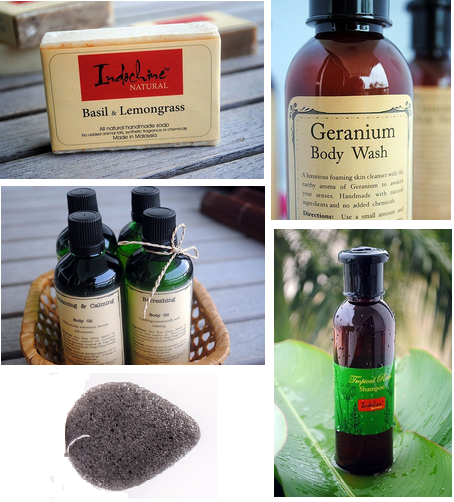 Buy It: Head over to Dew Puff to see for yourself the all-natural Konjac sponges they offer as well as their other skin care products.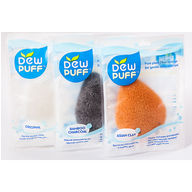 Connect: Don't forget to like Dew Puff on Facebook, and follow them on Twitter and YouTube for all the latest news and promotions.
Win It: Dew Puff is generously offering THREE of our lucky readers a set of 3 sponges (one of each variety)! The giveaway is open to US and will end September 20th. For your chance to win, enter the Giveaway Tools below. Good luck!



This post currently has 32 responses.