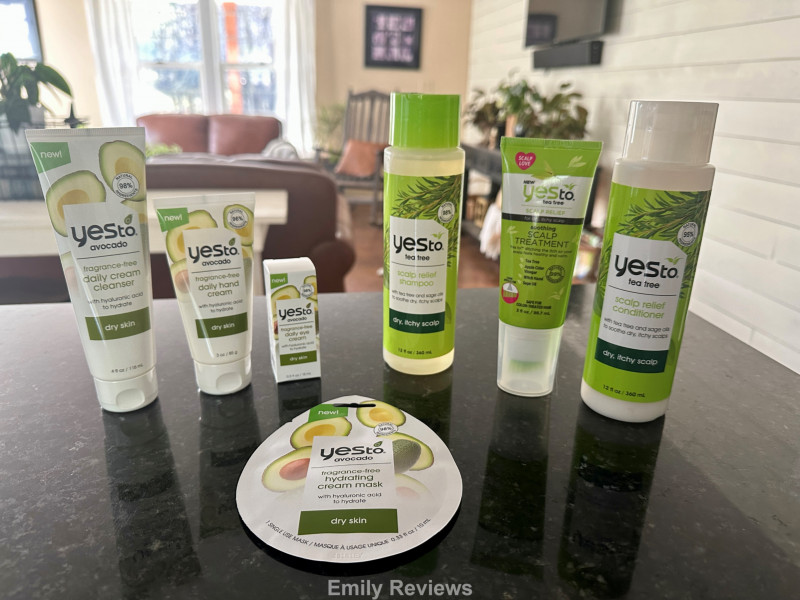 Thank you to Yes To for providing me with products to facilitate my blog review. All opinions are 100% my own.
For a couple of years, I have been a fan of Yes To skincare products. I appreciate that the brand makes it its mission to develop skincare products that are clean, effective, and easy to use.
I recently had the opportunity to try two new collections to the Yes To product lineup; Tea Tree haircare and Avocado skincare.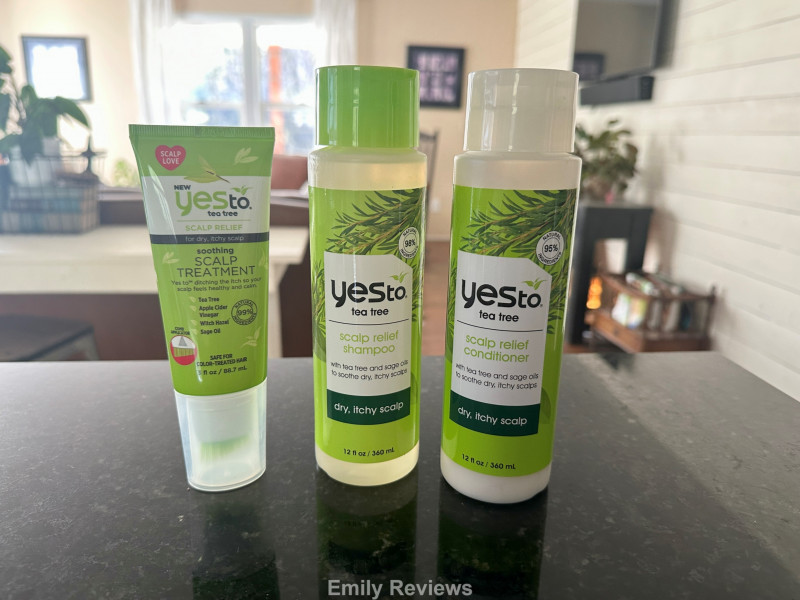 Yes To's Tea Tree haircare products are great for anyone, but especially those with a dry and/or itchy scalp. I received the Tea Tree Soothing Scalp Treatment, Scalp Relief Shampoo, and Scalp Relief Conditioner. These three products work together to gently clean your hair and scalp while removing product buildup, dead skin, and excess oils. The Tea Tree haircare products contain several natural ingredients including tea tree oil, sage oil, witch hazel, and apple cider vinegar. These ingredients work well to help calm irritated skin and provide nourishment to your hair and scalp. They are safe for color-treated hair.
I gave my husband the Tea Tree haircare products to try. He has a "dirty job" and often comes home covered in dirt, debris, diesel fuel, and hydraulic oil. As you can imagine, that leads to skin irritation. I thought these would be perfect for him. After a week or two of using them, I could tell that his scalp wasn't as angry as it had been. He said he notices a nice cool tingling sensation while he is using them.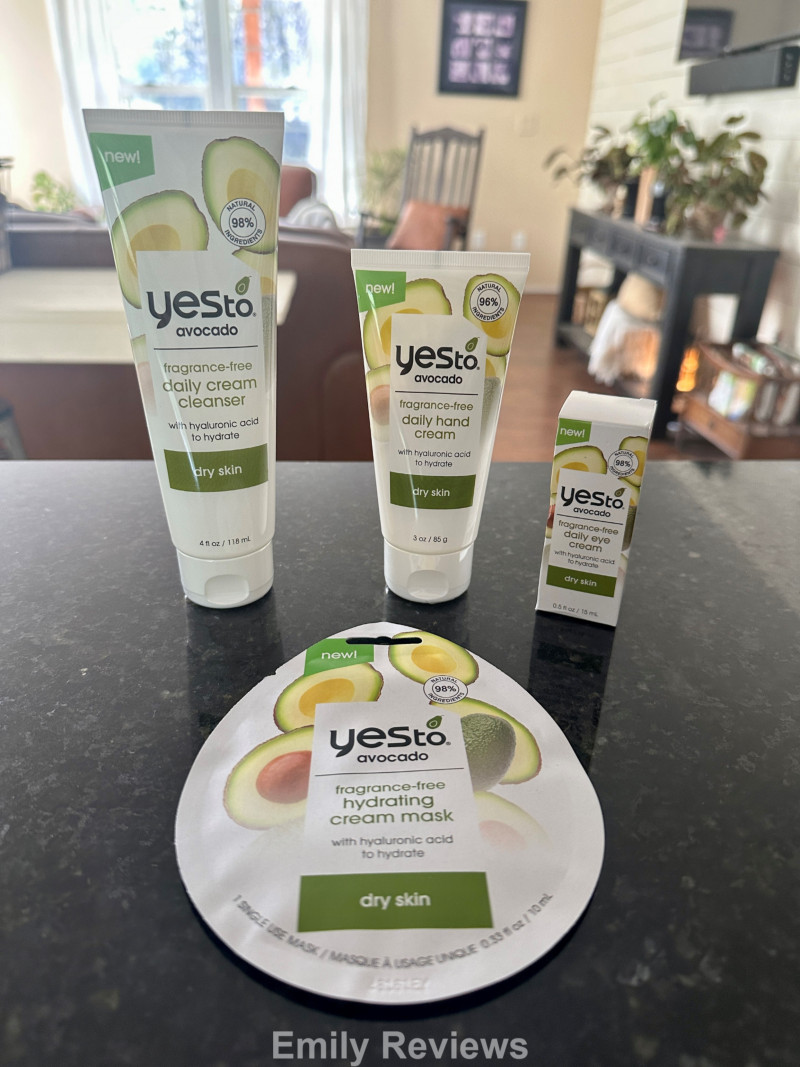 The Yes To Avocado skincare products are suitable for anyone, but particularly for those with dry skin. I got an assortment of products including a Hydrating Cream Mask, Daily Cream Cleanser, Daily Eye Cream, and Daily Hand Cream. Products in the Avocado collection are formulated to hydrate your skin and provide antioxidant protection from free radicals. They leave your skin feeling smooth, healthy, and refreshed. All of the products in this collection are free of fragrances.
I have been using the Avocado skincare products for a couple of weeks. My skin tends to be dry during the winter months so I appreciated having new moisturizers to try. I have been pleased with the Avocado skincare products. They have a nice light silky texture and have helped me restore moisture and a healthy glow.
Have you tried Yes To products? Do you have a favorite?
Buy It: Please visit the Yes To website to see their great selection of products and convenient shopping locations.
Connect: Don't forget to follow Yes To on Facebook and Instagram for the latest product announcements and special offers.


Hello, my name is Laurie. I have been married to my husband for 16 years. We have two young daughters, ages 15 and 13 years old. My family and I live in Oregon so that means we are just minutes from the beach, mountains, and desert.  We love it here and try to spend as much time outdoors playing as we can. When we aren't outside playing, I enjoy reading, gardening, refinishing furniture, and other crafts.
This post currently has one response.