I use to find buying gifts for toddlers to be a bit difficult. I worried that some toys would be age appropriate, but its skill levels were are off. The reverse was also true, the toy had the right skill level but wasn't right for the child's age.  There was also the added challenge of, what if the toy doesn't hold their attention for long. I use to get so overwhelmed when shopping for little ones, but then I found HABA. HABA is a German toymaker. They are well known for their high-quality children's toys, games and dolls. HABA has developed a wonderful reputation with parents and earned many toy awards in Germany and America. HABA 's products are designed to encourage skill development, inspire play and hold-up to years of love. I enjoy shopping on the HABA website. The navigation tools easily guide you to the right product(s). You can search with suggested ages, product categories, price, manufacturers and awards received. Using these tools, I was able to quickly find a toy that I felt confident would be perfect for my little niece.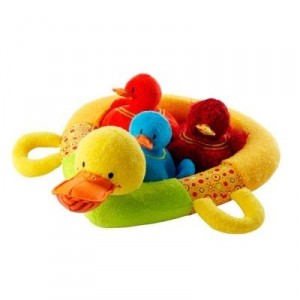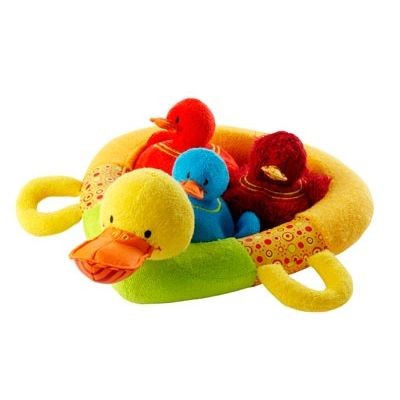 For our review, HABA sent us the Nicky Bath Game. Nicky Bath Game is made by a Belgian company called Lilliputiens.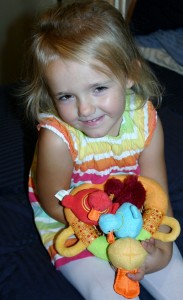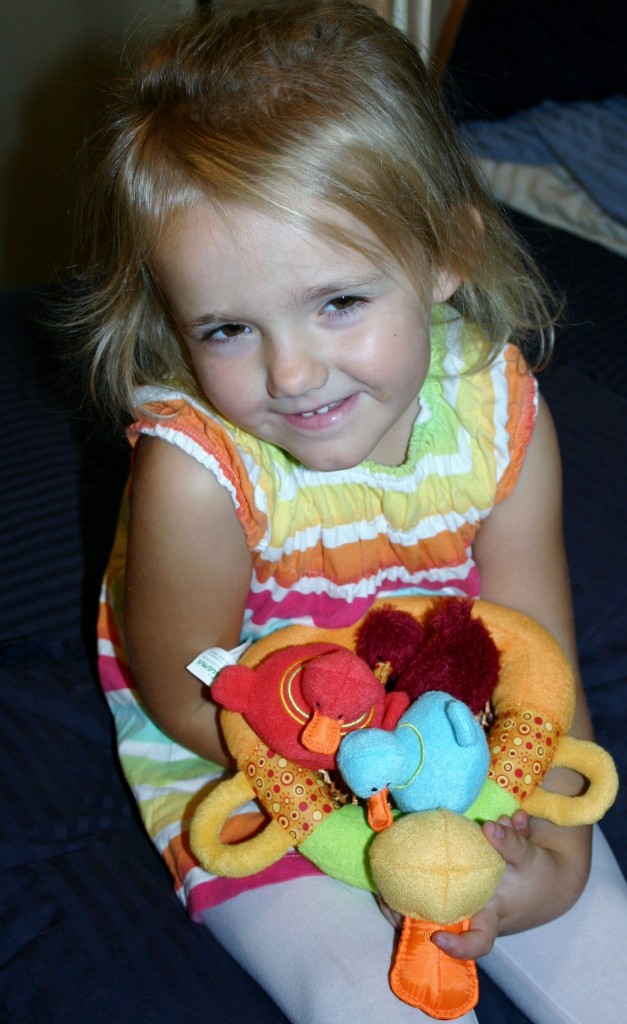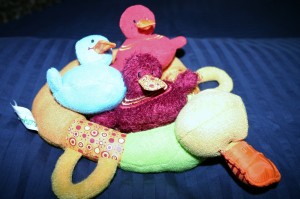 The Nicky Bath Game includes mama duck and her three babies. Mama duck knows that bath time can be a bit tricky at times. Using baby ducks as a way to role play, teach bathing techniques  and entertain can make bath time easier and fun.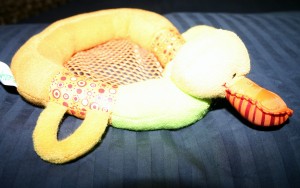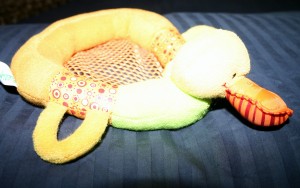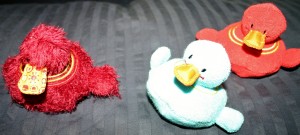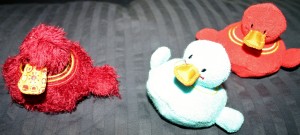 All of the baby ducks have magnets in them. These made it fun to have them play follow the leader under the rinsing waterfall. Then they climbed on to mama's back to ride through the wash. After they were squeaky clean, they rode through the rinsing waterfall one last time.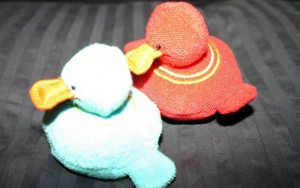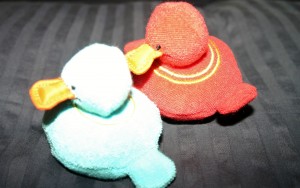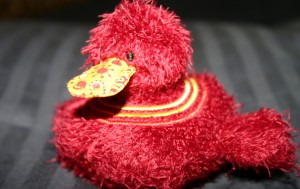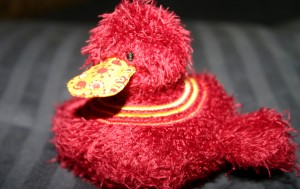 HABA suggests the Nicky Bath Game for toddlers, but my older kids also like it. HABA is sure to have something for all the little ones on your shopping list. I know I will be shopping with HABA  this holiday season for my  little niece. You can connect with HABA on facebook, twitter, pinterest and now instagram! One lucky winner is going to receive their choice of one item from the list below. This is a US giveaway and it will end on 9/25/2013. Giveaway prizes for winner to choose from: Roly Poly Figures:  Frog • Kasper • Hedgehog Musical Eggs Pure Nature's Pudgie Puppy Boating Set My Very First Games – Counting Fun My Very First Games – Here, Fishy, Fishy! Water Friends Angler Set My First Play World – Fire Brigade Large Play Set Sun Bistro Pizza Bakery Nicky Bath Game by Lilliputiens Marcel Memory Game by Lilliputiens Hook Table Seat by Götz
Hello, my name is Laurie. I have been married to my husband for 16 years. We have two young daughters, ages 15 and 13 years old. My family and I live in Oregon so that means we are just minutes from the beach, mountains, and desert.  We love it here and try to spend as much time outdoors playing as we can. When we aren't outside playing, I enjoy reading, gardening, refinishing furniture, and other crafts.
This post currently has 9 responses.
Pingback: Giveaways Added September 16 2013 | A Life In SpaceA Life In Space

Pingback: All Giveaways As Of September 20 2013 | Last Chance GiveawaysLast Chance Giveaways