*I was provided with Artzooka kits in return for this post. All opinions are my own.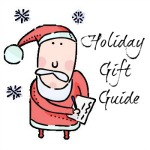 I have a lot of siblings and most of them are older than me, so I have a lot of nieces and nephews and they range in age from 8 months to 20 years. I have multiple kids on my gift buying list for Christmas that are really interested in crafts, including a 5 year old boy and girls ages 10, 13 and 16. Artzooka! is a brand that creates craft kits for kids that can cover a wide range of ages which is great for families like mine that have crafters of various ages.
I was sent a few kits from Artzooka to try out including Comic Book Planes, Sketcher-Tape and Button Mosaics Turtle and Panda.
The comic book planes set is great for kids who like to make paper airplanes but ar elooking for some variety. The fun papers make the planes more interesting and 10 of the planes in this kit let you color them yourself so they're truly your creation. The kit teaches five different folding techniques to make more elaborate paper airplanes than most of us are familiar with. There are fold lines on the papers to help you out, as you can see in the picture above.This kit is suggested for ages 5+ and I can see my 7 and 9 year old nephews really getting into this kit. It's great to find a crafty kit that your average boy can enjoy as so many kits tend to be aimed at girls.
The Sketcher Tape kit that I was sent can really appeal to a broad range of kids. I know so many kids who would love to play with plain tape all day long, so I love that this kit is centered around fun colored tape. This kit comes with 6 templates that you can design with the tape and lots of stickers included to create colorful scenes. This set is also aimed at 5+ but I can see it appealing to my 3 year old nephew and I'd feel comfortable using this kit with him as long as I was there to help him a little bit. We were sent the Sketcher Tape kit that has a cat/dog design on the front but there is another that is based around roads, railroads, etc that would be a huge hit with boys and then afterwards the templates could be used with toy cars which seems really cool.
Last but not least, the button mosaics kit. This kit comes with a bunch of sticky buttons and templates with lots of circles that kind of guide you in placing the buttons. These are a good option for parents who try to shy away from glue and kids who like a lot of structure in their creations. There are several Button Mosaic kits available, ours had a turtle picture and a Panda picture included.
I like how all 3 kids are gender neutral and how Artzooka has several kits that will specifically appeal to boys. On amazon
, most of the artzooka kits range from $6-$15 or so making them super affordable gift ideas.
Win it: The same 3 items that I was sent – The turtle and panda button mosaic kit, the Sketcher tape kit & comic book/superhero planes kit.
To enter: Fill out the GT form below by 11:59pm EST on 12/1. Giveaway is open to the US.
This post currently has one response.