I received products from Bob Books for this review. All opinions are my own.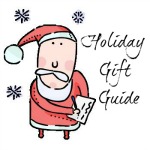 As I have mentioned before, my girls love reading. My older daughter began reading at the age of 3. My younger daughter is following right along in her footsteps. One company  we continue to turn to for help in teaching them reading skills is Bob Books.
Bob Books was created by a teacher. She observed children and their needs when they were first learning to read. The children she worked with were between the ages of 3 and 5 years old. When she couldn't find the teaching materials she needed, she decided to create them…thus the development of Bob Books.
Each of the Bob Books concentrates on building reading skills and boosting confidence. As your child works with the books, the lessons will build upon each other and their reading abilities will progress. Bob Books has products for all stages of readers.  For these reasons, I think Bob Books make great holiday gifts, especially for young boys and girls.
For my review, I received My School Trip, I Can Ride, Outdoor Adventures, Buddy to the Rescue, and Rhyming Words set.
My School Trip, I Can Ride, Outdoor Adventures and Buddy to the Rescue are four of the Bob Books Scholastic Readers. These books are appropriate for skill level 1 readers. They progressively grow in difficulty. Early Readers include two-syllable words, vowel combinations and consonant blends. The stories are captivating and illustrations are cute.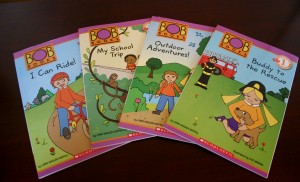 Rhyming Words set features 10 books, each 12 pages long. The set also comes with 40 rhyming word puzzle cards. The Rhyming Word books showcase one-syllable words. These are words that can easily be sounded out or are sight words. Rhyming Word stories are easy to follow and playful. This is a great beginner's set.
You can connect with Bob Books on facebook, twitter and pinterest.
One lucky winner is going to receive the same books I reviewed- My School Trip, I Can Ride, Outdoor Adventures, Buddy to the Rescue, and Rhyming Words set. This is a US giveaway and it will end on 11/25/2013. Good Luck!


Hello, my name is Laurie. I have been married to my husband for 13 years. We have two young daughters, ages 9 and 12 years old. My family and I live in Oregon so that means we are just minutes from the beach, mountains, and desert.  We love it here and try to spend as much time outdoors playing as we can. When we aren't outside playing, I enjoy reading, baking, refinishing furniture, and other crafts.
This post currently has 5 responses.