I received products from Bradley Smokers for this review. All opinions are my own.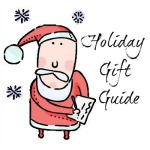 Several members of our family thoroughly enjoy hunting and fishing.  For them, there's nothing better than a day of camaraderie on the boat or walking an area for wild game.  Luckily for the rest of the family, they're usually successful and come home with Steelhead, Chinook, Bass, elk, grouse, etc.
Sometimes we take the "fruits of their labor" and cook it up right away.  There's nothing better than a fresh filet of salmon that you know was in the river just a few hours earlier.  However, there are times when we want to preserve the fish/meat for a later time.   Sometimes we freeze it, can it, jerk it, or turn it into sausage.
One of our favorite ways to preserve salmon is to smoke it.   It's so delicious to snack on (while fishing and hunting) and to serve to guests during football games and/or holiday parties.   Our family is also big on prime rib dinners and we love to buy whole turkeys when they're on sale.
Now that you know a little about us, you can probably understand why I think the Bradley Smoker is a necessity for our family and why I was overjoyed to hear that we would be able to review a Bradley Smoker and two flavors of smoker Bisquettes.
The Bradley Smoker that we received is a 2 Rack Compact Smoker so it doesn't take up a huge amount of space.  In fact, the measurements are less than 18Wx12Dx13H.   It's very easy to store when not in use.    Although the smoker is smaller in size, the end result is just as BIG as the larger smokers.
In addition, our Bradley Smoker has a convection oven.   This allows us to choose between the two or use them in combination if we want to smoke and "cook" the same item.
There's no guessing to the Bradley Smoker either because there's a digital time and temperature display on the control panel.   The smoker allows you to smoke for up to 6 hours which is plenty of time for us to smoke a prime rib or a whole turkey when we have our family get-togethers.  Because of the way the Bradley Smoker is designed, very little smoke is released even though the smoker produces a lot of heat. It's just enough smoke to tease your taste buds.
So far, we have enjoyed using our Bradley Smoker for ham, salmon and halibut. All three were amazing! Next on the menu is a prime rib and beef jerky. Yum!
We love our 2-rack Bradley Smoker and I think Bradley Smokers make great holiday gifts for men and women on your shopping list.
You can connect with Bradley Smoker on Facebook, Twitter and YouTube.


Hello, my name is Laurie. I have been married to my husband for 14 years. We have two young daughters, ages 11 and 13 years old. My family and I live in Oregon so that means we are just minutes from the beach, mountains, and desert.  We love it here and try to spend as much time outdoors playing as we can. When we aren't outside playing, I enjoy reading, gardening, refinishing furniture, and other crafts.
This post currently has 3 responses.