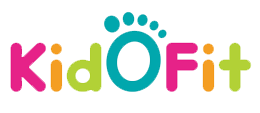 With four young kids, it seems like I am always purchasing new shoes for someone.  Unfortunately, the last pair of squeaky shoes I purchased for our 3 year old about a month ago are giving him blisters on his heel.  So when KidOFit offered to send me a pair of shoes for two of our boys to review, I was excited to replace the pair that was hurting our son with KidOFit's.
The more I learn about KidOFit shoes, the more I'm intrigued.  We received the Theo-Brown in size 6 1/2 for our 18 month old son and the Leroy-Brown in size 9 1/2 for our 3 year old son and there are a few things that really struck me as unique about KidOFit Shoes.
~Transparent Soles:  Each and every pair of KidOFit shoes and boots come equipped with a see-through sole which enables a perfectly clear view of the foot position.  After checking for a good fit, simply reinsert the shoe liner.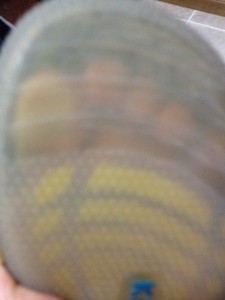 ~Adjustable and Customized Fit:  This means more than just a velcro strap over the top.  KidOFit has designed their footwear to have an Elastic "Collar" around the back of the foot as well.  The Heel Strap works together with the Elastic Collar to provide a precise fit with minimal slippage.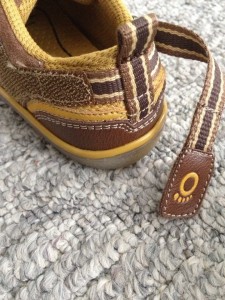 ~Barefoot Sole Comfort:  The soles on KidOFit products are made from elastomer which is soft, flexible, and thin, while mimicking barefoot walking.  This promotes the development of muscles and bones in young feet and also helps improve posture.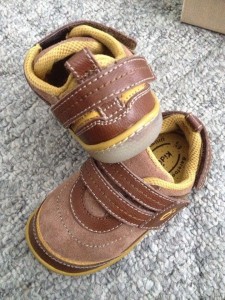 ~Fitting Inserts:  KidOFit has included fitting inserts with every pair of shoes.  These can be inserted to reduce the excess space when the shoe is too loose and help provide the most opportune fit.  As the child's foot grows, the Fitting Insert can be removed to extend the life span of the shoes.  I find this brilliant because my moms' solution to this problem while I was growing up was to make me wear extra socks.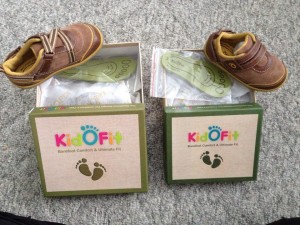 ~Easy On & Off:  This one is important to me.  As a mom to four young children, anything to help me save some time is great.  If I have to struggle, push, and pull to get shoes on, that pair will not be worn.  While I do still typically help, both of our boys have been able to get their KidOFit Shoes on themselves (although the 18 month old needs a little help closing for a tight fit.)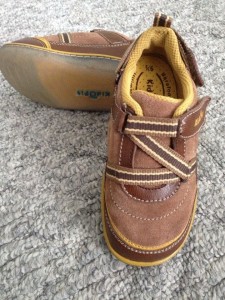 ~Ergonomic Design & Anatomical Shape:  The construction behind KidOFit Shoes allows the freedom of movement.  A soft, foam padded lining of the interior provides top comfort and protection.  Also included is a wider toe box area to ensure extra space for freedom of toe movement.  The slightly wider base also provides extra stability and walking confidence.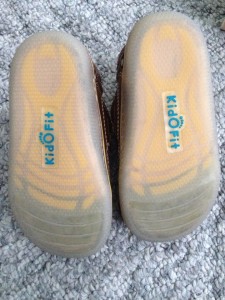 The boys have been enjoying their KidOFit Shoes and I'm happy to report no more blisters!  Not only are these shoes top quality and comfortable for the boys, they are super cute too.  Of all the shoes we currently own, these KidOFits are at the top of our favorite list.  Our 3 year old has been wearing these non-stop since they arrived on our doorstep.  I have to bargain with him to get them off his feet for bedtime!
Buy It: Head over to KidOFit to see for yourself the great selection of Children's Shoes and Boots they offer.  There are many adorable styles available for boys and girls.
Connect: Don't forget to like KidOFit on Facebook, follow them on Twitter and Pinterest, and Google + for all the latest news and promotions.


This post currently has 5 responses.