Many people are now concerned about fluoride and its use in our drinking water, and dental products. While its dental claims are beginning to be outweighed by the health risks involved in using and digesting fluoride, many people are beginning to seek products that are fluoride-free. Dr. Sharp oral care products are just that. They are all fluoride-free and all natural. While many oral care products contain fluoride and other ingredients which may be potentially harmful, Dr. Sharp is free of any harmful ingredients, but still offers products for a clean, healthy mouth and teeth. I was very happy to be able to review some items from Dr. Sharp.
I received the following items from Dr. Sharp for review: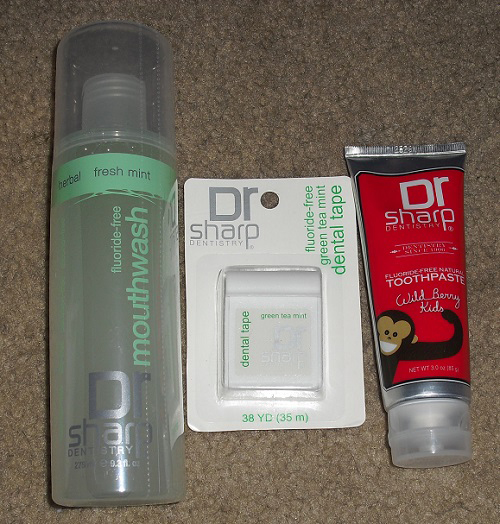 I received the Dr. Sharp Fresh Mint Mouthwash, Wild Berry Kids Toothpaste, and Green Tea Mint Dental Tape.
All the Dr. Sharp products are fluoride-free, paraben-free, SLS-free, alcohol-free, sustainable, cruelty-free and vegan. They also try to minimize packaging, and use recyclable material, and BPA-free tubes and bottles. They believe that nature offers the best resources for good oral health. Dr. Sharp himself is a Prosthodontist specialist with over 20 years of training and experience. Upon some research he conducted, Dr. Sharp found that the fluoride in our food and oral care products is linked to a wide range of health problems, and decided to come up with his own fluoride-free line.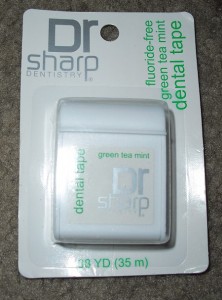 The Dr. Sharp Green Tea Mint Dental Tape is a really nice product. The packaging is recyclable, and the dental tape, or floss, works really well. I really liked the flavor, it actually encouraged me to floss my teeth, something I don't do often enough. It really has a nice green tea with mint flavor that I really enjoyed.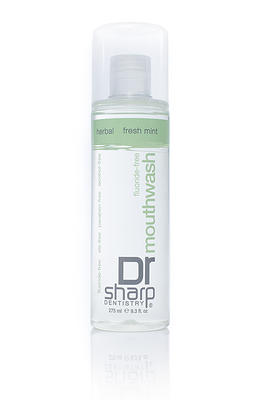 The Fresh Mint Mouthwash was my favorite product. It is hard to find mouthwash that is both alcohol-free and fluoride-free, but the Dr. Sharp mouthwash is just that. This mouthwash worked really well, and didn't burn my mouth like mouthwash normally does. It was very nice to be able to gurgle some mouthwash without my eyes watering! I also liked knowing that it was completely natural. It definitely had an herbal, natural taste to it, not your typical mouth wash flavor, but it was very nice. I would definitely recommend this mouthwash.
Unfortunately, since I do not have kids of my own, nor do I have any in my immediate family, or even friends with children yet, I was unable to try the Dr. Sharp Wild Berry Kids Toothpaste out on any kids. I did try it out myself, and I liked the texture of the toothpaste, and the clean feeling, but I hated the flavor, it was much too sweet. I think it would be perfect for a kid, however, or perhaps any adult that really enjoys sweet, kid flavors in their toothpaste. I did really like that this toothpaste is fluoride-free. This would be great for kids, as their is so much fluoride in children's toothpaste, that a child swallowing even a little bit of the toothpaste can be harmful. You would not have to have that same worry if your child was using this fluoride-free toothpaste.
Overall, I really enjoyed the Dr. Sharp fluoride-free oral care products. I am trying to remove fluoride from my daily products, and these are a great alternative to "normal" oral care products. I really liked that they're natural, but still performed really well. I would definitely recommend these products to anyone looking for natural, fluoride-free dental care products.
Buy it: You can buy the products seen here online at the Dr. Sharp Website.
Connect: You can connect with Dr. Sharp on their Facebook, and Twitter.


This post currently has 4 responses.