I received products from Socks In Stock. All opinions are my own.
My daughters love socks. It doesn't really matter if they are athletic socks, ankle socks, fashion socks, mismatched socks, knee/boot socks, tights or anything else; they love their socks. I often think about rearranging their dresser drawers to dedicate one drawer specifically for their socks.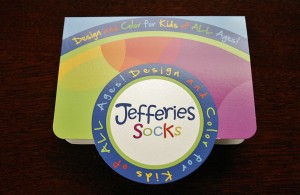 Last Christmas I found a fun company called Socks In Stock. Socks In Stock carries several different sock brands. One of our favorite brands is Jefferies. Jefferies offers many sock designs and styles. Jefferies socks aren't just attractive, they are also comfortable and well made. This makes mom and daughters happy!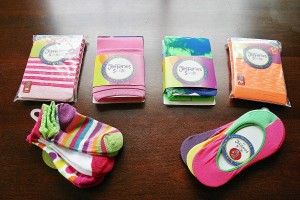 When I began thinking of items I wanted to include in my daughters' Easter baskets, Socks In Stock came to mind. I reached out to them for Easter basket ideas;  they were more than happy to send a few goodies for the girls.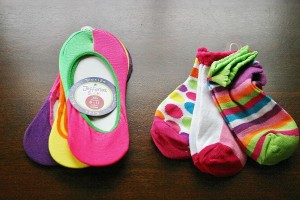 We received four pairs of footless tights: Stripe Footless Tights in bubblegum, Wave Footless Tights in neon orange, footless tights with ruffle ankles in pink and footless tights with lace ankles in a neon lime and blue tie-dye pattern. We also received two sets of socks: Dots / Color Block / Stripes Low Cut 3 Pack and a set of 3 neon footies.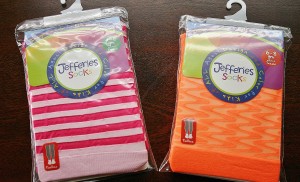 As we transition into spring apparel, footless tights are really nice to have. They can be worn with just about anything, but it's nice to be able to wear them with flip flop or sandals that have a toe strap. The footless tights we received are light weight. They will provide the girls with some warmth, but not too much…perfect for those spring days that start off cool and then have warm afternoons.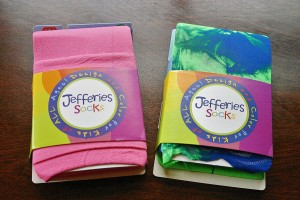 When the girls wake-up Easter morning and find Jefferies socks in their baskets, they are going to be thrilled.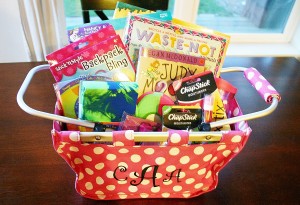 Don't forget, Easter is on April 20th. Socks In Stock has several items that would be perfect Easter basket stuffers; you can find them on their website. You may also connect with them on facebook and twitter.
One lucky winner is going to receive a $35 Socks In Stock Gift Code. This is a US giveaway and it will end on 4/10/2014.



This post currently has 4 responses.