Thank you Cherished Reflections
for providing me with a product to review, free of charge.
These are my own honest opinions.
This year, my daughter is able to understand a little more about celebrations and special events. We can talk to her about what's coming and she can understand and she gets all excited in anticipation. It's really fun to introduce her to the Easter Bunny, chocolate eggs and all kinds of treats. Having a sweet tooth myself, I'm all for a bit of chocolate but when creating her Easter basket, I also wanted to include something that would last. Something that we could build on to create a new tradition. Something like the Summer Fairy.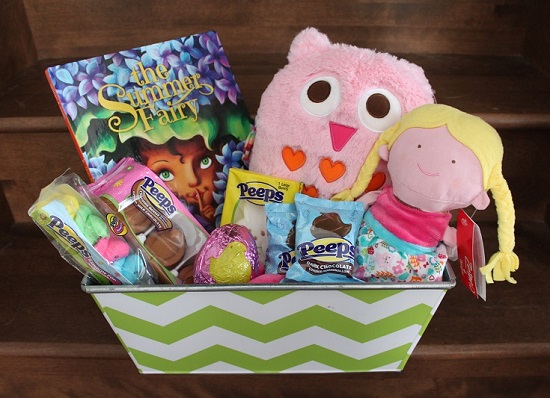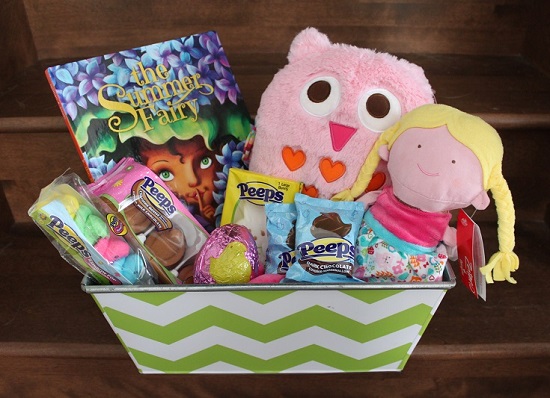 Did you know that on the eve of Summer's first day,
the Summer Fairy pays a visit to children
who know how to get her attention?
It's quite easy,
all you need is a flower, you see.
She'll pay you a visit under starry skies,
arms filled with treats and many a surprise.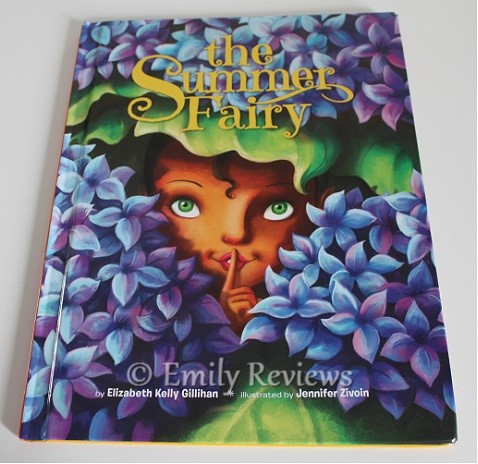 The Summer Fairy comes from a family tradition that began in the author's husband's family over 30 years ago. When Elizabeth Kelly Gilihan, the author, learned about the Summer Fairy, she not only wanted her children to be visited by her, she wanted all children to discover her! So she decided to write this fun book about the Summer Fairy. Here is a cute video that explains the tradition.
In the beginning of the book, the focus is on the Summer Fairy and how to prepare for her visit. It is a simple trick: after the last day of school, pick a flower for the Summer Fairy and place it in the special vase included in the book for the Fairy to see. Then the emphasis is on how to have fun during the Summer while being safe because the fairy not only brings joy, she brings wisdom. This is not a boring list of rules to follow, it's reminders about basic safety rules, sometimes introduced with a bit of humor as in 'Look both ways when you cross the road. Don't talk to strangers, lizarsds or toads!'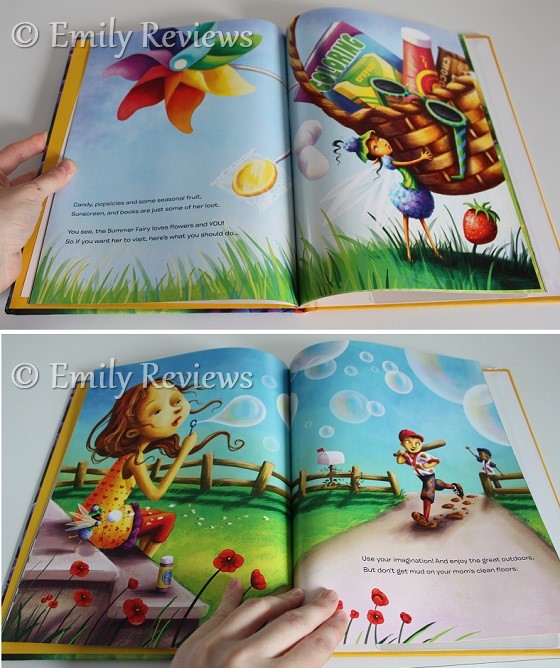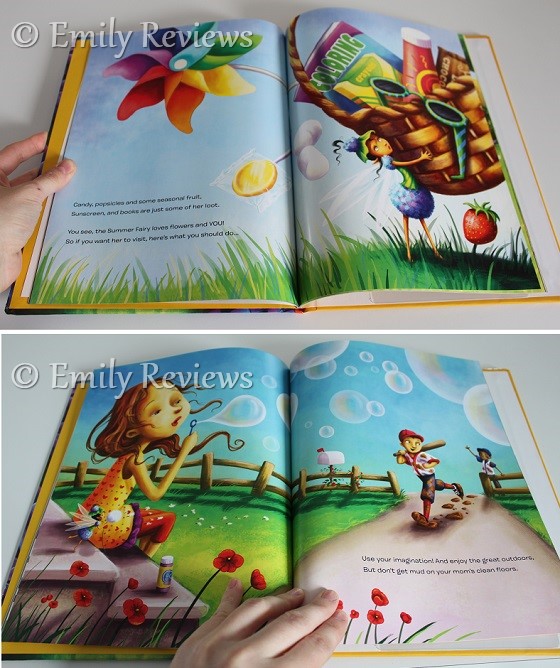 I think humor makes it a fun read while still touching on important topics. Each page only has a couple sentences making it simple enough for little ones to understand, but at the same time the content is relevant for older children as well. Another key feature that makes the book exciting is the pictures. Beautiful and bright pictures cover each page. They are whimsical and eye-catching and will keep any child's interest through the book.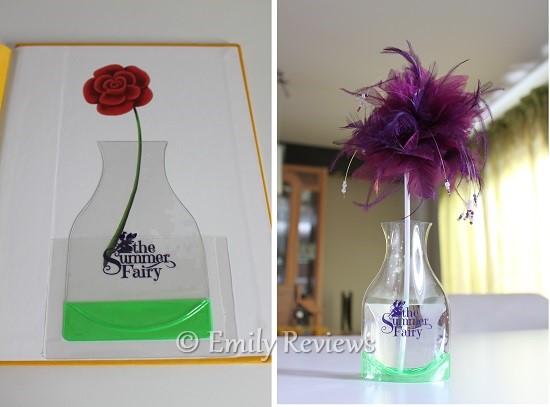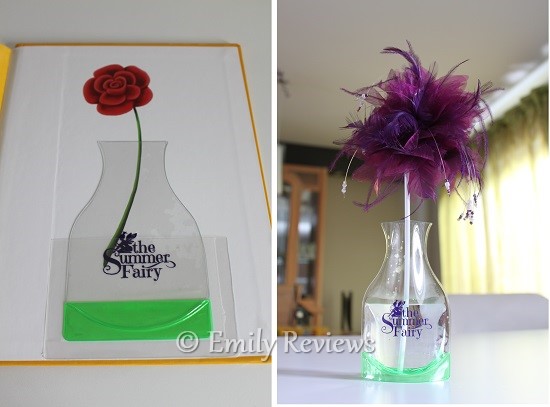 I really love the idea of the Summer Fairy. I remember the excitement of the last day of school and I think it's great to not only look forward to the last day of school but also, more importantly, on the good times ahead with family and friends. The surprise basket will be fun to prepare and customize as our kids grow. Because the safety reminders are included as part of the Fairy's present, I think kids will respond well to them. Plus if you start ready the book in advance, your child will learn the safety rules before summer vacation even begins!
For more information about the other items in my daughter's Easter basket, check out my review of PEEPS products and keep an eye out for my review of Zutano's plush toys.
Buy It: You can find out more about The Summer Fairy by visiting her website.
Connect: Don't forget to like The Summer Fairy on Facebook and follow them on Pinterest for all the latest news and promotions.
Win It:  The author is generously offering 2 of our lucky readers a signed copy of The Summer Fairy.  The giveaway is open US and Canada and will end April 19th. For your chance to win, enter the Giveaway Tools below. Good luck!


This post currently has 9 responses.