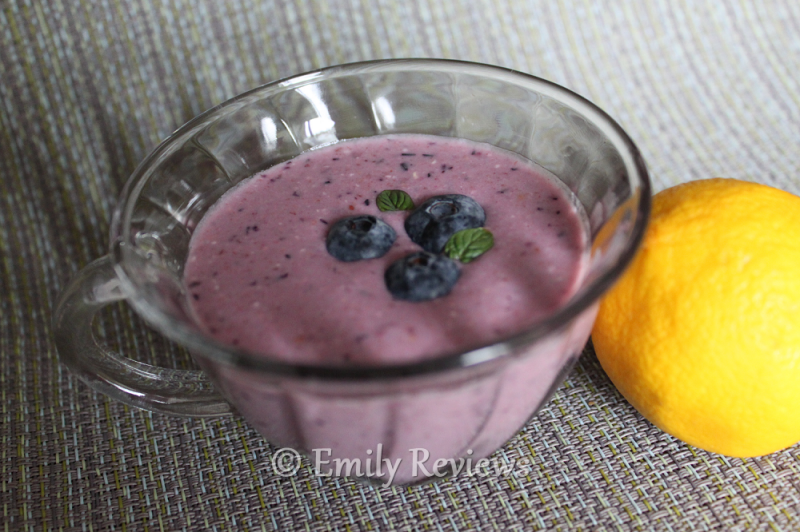 Thank you Black & Decker
for providing me with a product to review, free of charge.
These are my own honest opinions.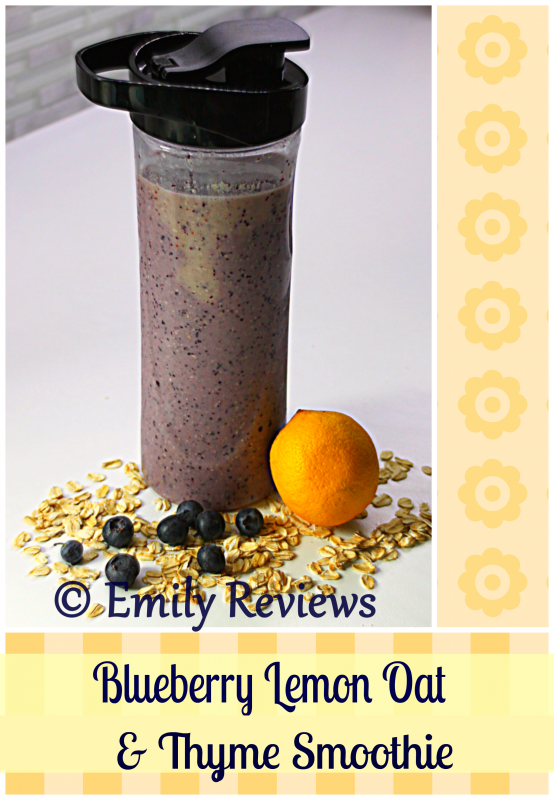 I love smoothies! They are refreshing, packed with nutrients, and super simple to make. I eat them year round but obviously, I crave them even more during the warmer months. The only thing you need to make good smoothies is a good blender. My Black+Decker FusionBlade even has a 'Smoothie Program' that creates perfectly blended smoothies every time! It does a great job with frozen fruit and ice cubes. All I need to do is press the button, sit back for a few seconds, then enjoy my delicious smoothie.

I'll share my yummy blueberry lemon oat & thymesmoothie below but here's a little bit of information about the FusionBlade Digital Blender and why I like it so much.
It's powerful and effective. It has a peak of 700 Watts of power and has 2 stainless steel blades that will crush ice cubes and frozen fruit in a smooth texture in no time!
It has both a large 6-cup Glass Jar as well as a Personal Smoothie Jar (20 oz) with travel lid. You can use the regular glass jar to make smoothies for everyone or the personal one for a quick snack or heatlhy breakfast for yourself!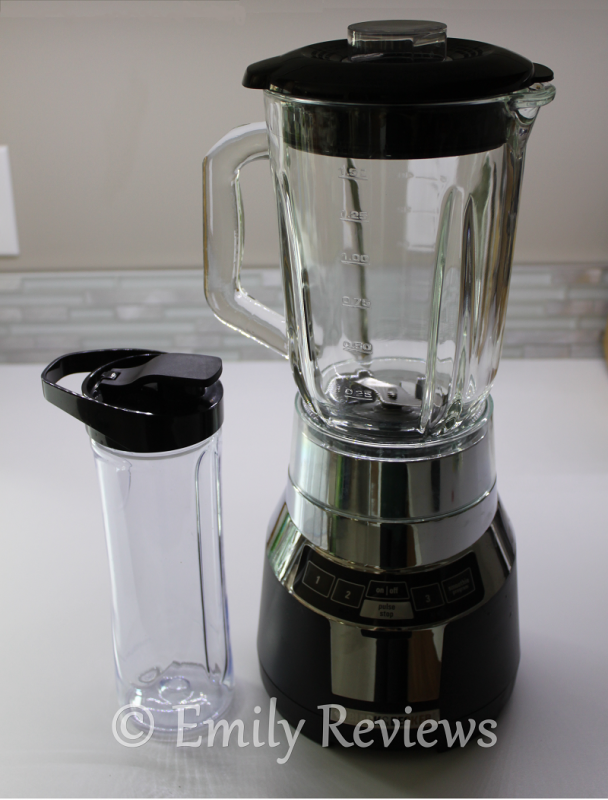 It is dishwasher safe, except for the Personal Jar for which handwashing is recommended.
It has an intuitive design. There's no need for a rocket science degree with this blender. A few buttons is all you need: on/off, 4 function buttons (including the 'Smoothie Program') and a pulse button. It doesn't get much more simple than this! As I said, the clever 'Smoothie Program' does the work for you. All you have to do is choose your favorite ingredients, press the button, relax for a few seconds, and enjoy! Make it directly in your Personal Jar and you'll have even fewer things to clean afterwards.
Now I want to share with you one of my favorite Summer smoothie recipe. I always make it with fresh blueberries but you could easily substitute for frozen ones (omit the ice cubes). Oats make it very filling and nutritious and it could easily serve as a healthy breakfast. The secret ingredient is the thyme. It may seem weird to you to add fresh herbs in a fruit smoothie but trust me on this, it'll give it a richer, fuller flavor! This recipe fits perfectly in the 20 oz Personal Jar so you don't need to use the larger Glass Jar.
As with most smoothie recipes, it's easy to substitute ingredients so go ahead and experiment!

Blueberry Lemon Oat & Thyme Smoothie - Easy Recipe with BLACK & DECKER FusionBlade™ Digital Blender
Ingredients
½ cup of oats
1 cup of almond milk
1 cup of fresh blueberries
juice from 1 lemon (approx. ¼ cup)
10-12 leaves of fresh thyme (2 pinches of dried ground thyme)
10 ice cubes or more to get the consistency you like (or use frozen blueberries)
maple syrup, agave, or honey to taste (optional)
1-2 tbsp of coconut oil (optional but good for you)
Instructions
First, pulse the oats until you get a fine powder.
Add the other ingredients in the 20oz Personal Jar and use the Smoothie Program on the FusionBlade blender. Don't forget the thyme! It's the secret ingredent in this recipe.
If you would like a thicker smoothie, you could substitute the almond milk for greek yogurt (or use ½ cup of each) or add a half a banana.
Drink immediately and enjoy!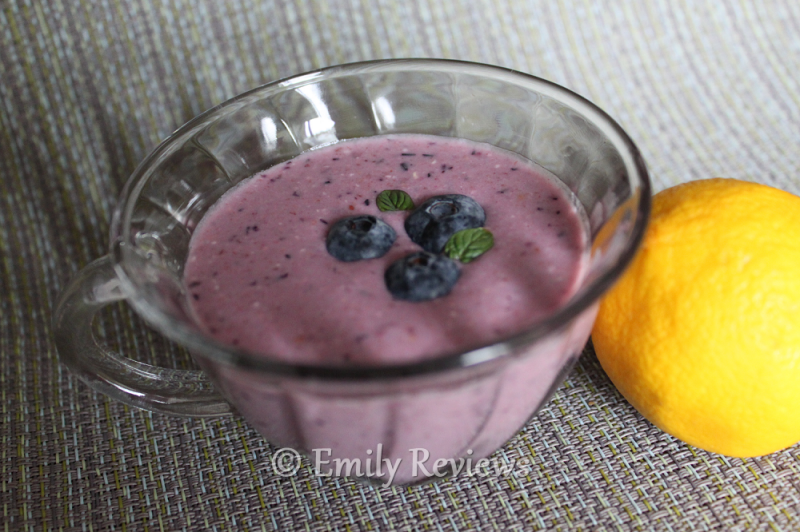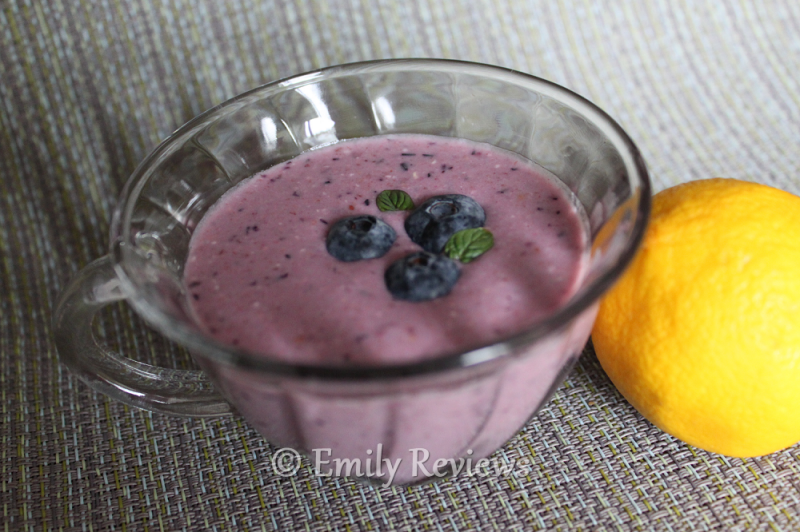 Buy It: Head over to Black & Decker to see for yourself their selection of blenders and all the other small appliances they offer. You can purchase it at Target or online at Target.com.

Connect: Don't forget to like Black & Decker on Facebook, follow them on Pinterest for all the latest news and promotions.


This post currently has 6 responses.