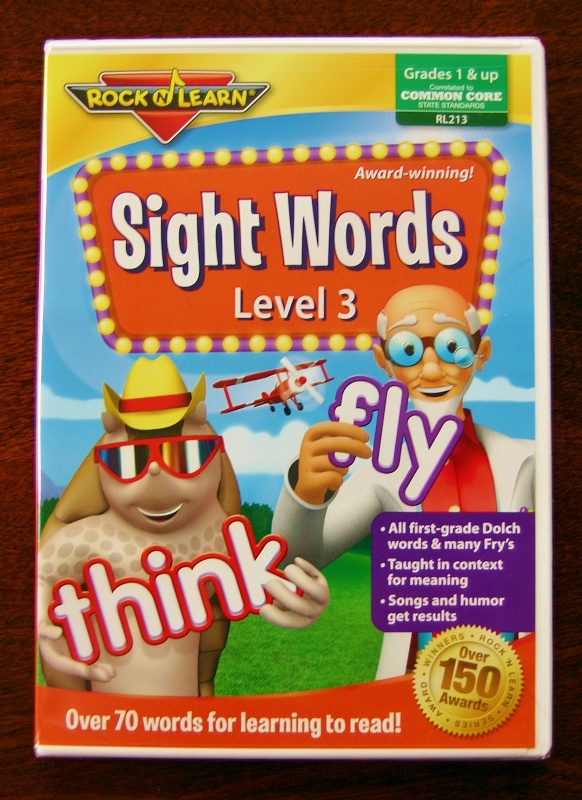 I received product from Rock 'N Learn for my review. All opinions are my own.
Rock 'N Learn is a company who specializes in exceptional educational DVDs and CDs. Their products cover a wide range of subjects including- Reading, Science, Math, Foreign Languages, Social Studies, Test Preparation and more. Each subject has DVDs/CDs created for different age groups. Rock 'N Learn currently offers over 50 educational titles.
Over the years, my daughters and I have had the opportunity to review many Rock 'N Learn DVDs. We have the Sight Words Level 1 and Level 2, Learn Letter Sounds and the 1st & 2nd Grade DVD Collection.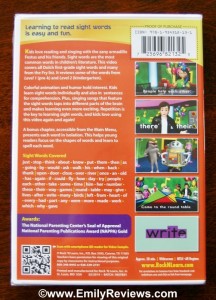 Today we are reviewing the Sight Words Level 3 DVD. Just like Sight Words Levels 1 and 2, Sight Words Level 3 takes a fun approach to learning new words. Through catch music and entertaining characters kids are encouraged to dance, sing and learn. The lessons in Level 3 build upon the other two DVDs. Over 60 sight words are introduced in the 50 minute video. Sight Word Levels 1, 2 and 3 are suggested for grades Pre-K and up.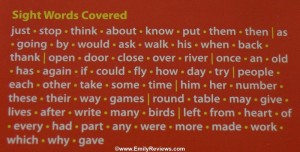 Both of my daughters (PRE-K and 1st Grade) have watched the Sight Words 3 DVD. It held the attention of my early reader as well as my advanced reader. I asked my girls what their thoughts were. Cheyenne my PRE-K said it was "hard". Interpretation- it challenged her with new words. Savannah my 1st Grader said she "liked reading along with the video."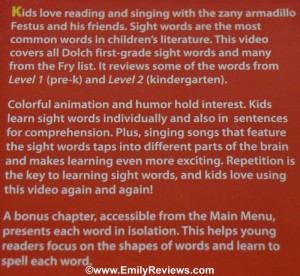 As a parent, I appreciate that this video is both educational and entertaining. I think it provides valuable lessons for the pre-reader to the more established readers.

Emily Reviews readers can use coupon code KR8822 to receive 25% off their entire purchase at www.RockNLearn.com (US residents only.)
To learn more about Rock 'N Learn please visit their website. You may also connect with them on facebook and twitter.
One lucky winner is going to win their choice of one DVD or CD. This giveaway is open to US residents and it will end on 06/23/2014.


Hello, my name is Laurie. I have been married to my husband for 13 years. We have two young daughters, ages 9 and 12 years old. My family and I live in Oregon so that means we are just minutes from the beach, mountains, and desert.  We love it here and try to spend as much time outdoors playing as we can. When we aren't outside playing, I enjoy reading, baking, refinishing furniture, and other crafts.
This post currently has 2 responses.