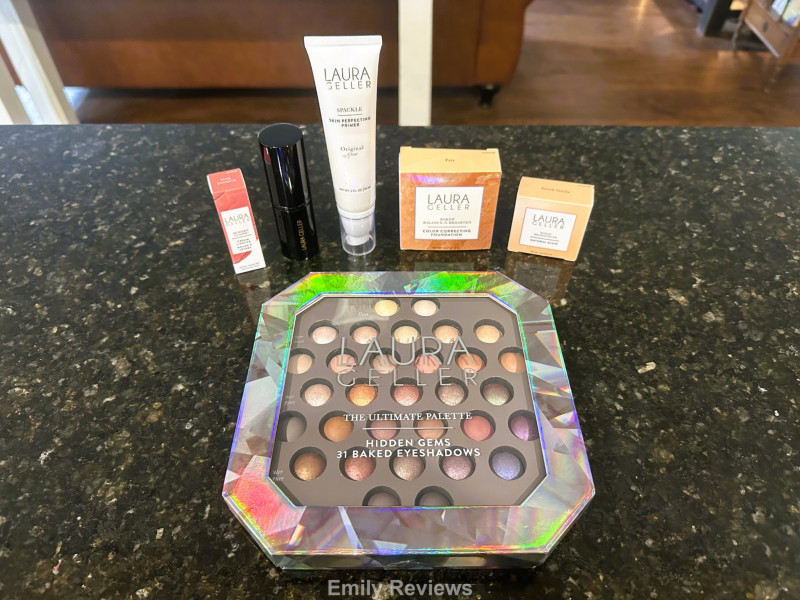 Thank you to Laura Geller for providing me with products to facilitate my blog review. All opinions are 100% my own.
Laura Geller launched her namesake company in 1997. Her first product was a highlight and contour kit. In the 26 years that the company has been growing, her product line has grown with it. Now Laura Geller offers foundations, blushes/bronzers and highlighters, concealers, spackle primers, setting powders, and products for lips and eyes. Choose your favorite coverage level and look (natural, satin, or matte) from several baked foundation, blush, bronzing, and eyeshadow products. If you like the idea of a kit or palette but aren't quite sure which colors you want, Laura Geller has taken the guesswork out of it by prefilling several kits/palettes. All you need to do is select the foundation shade. If you would like assistance doing that, Laura Geller has pros that will chat with you to help decide which shade is your best match.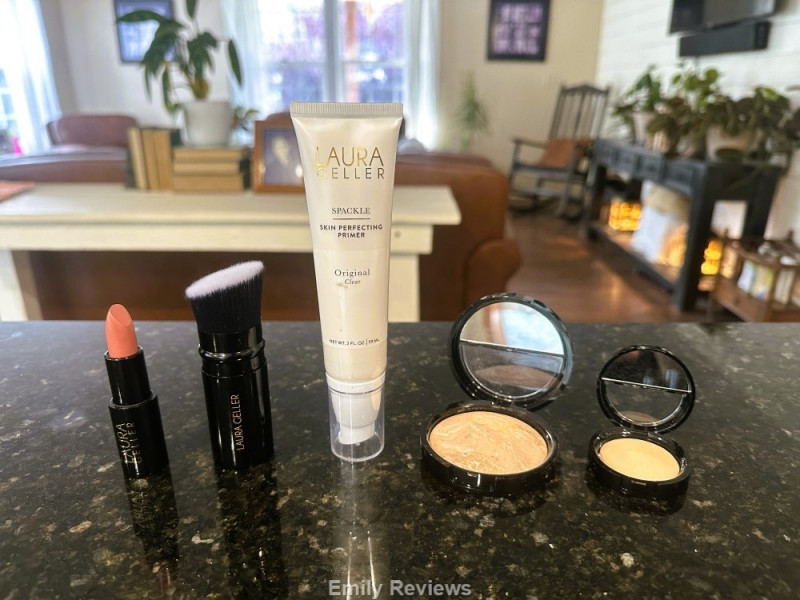 I'm new to Laura Geller so I was overjoyed to receive the Cult Classics Full Face Kit that contains 6 pieces…a full-size foundation, highlighter, primer, blush, lipstick, and brush. I wasn't certain which color of foundation I needed so was thrilled to learn about their "chat" assistant who could help decide for me. Before applying the foundation though, you'll want to use the water-based jelly primer to prepare your skin for the foundation. The easy-to-apply foundation is medium coverage so can be layered with other Laura Geller products. It not only provides a creamy (non-caking) and natural-looking foundation but also moisturizes and replenishes the skin, and it balances and corrects skin tone to cover blemishes, age spots, and other uneven skin tones. After your foundation is applied, the Baked Natural Glow Highlighter will allow you to bring attention to the features you want to show off. Your lips will look and feel sculpted and luxurious once you apply the lightweight Modern Classic Lipstick provided in your kit. The highlighter as well as other loose and pressed powders offered by Laura Geller (but not included in this kit) can easily be applied using the Retractable Airbrush Kabuki Brush.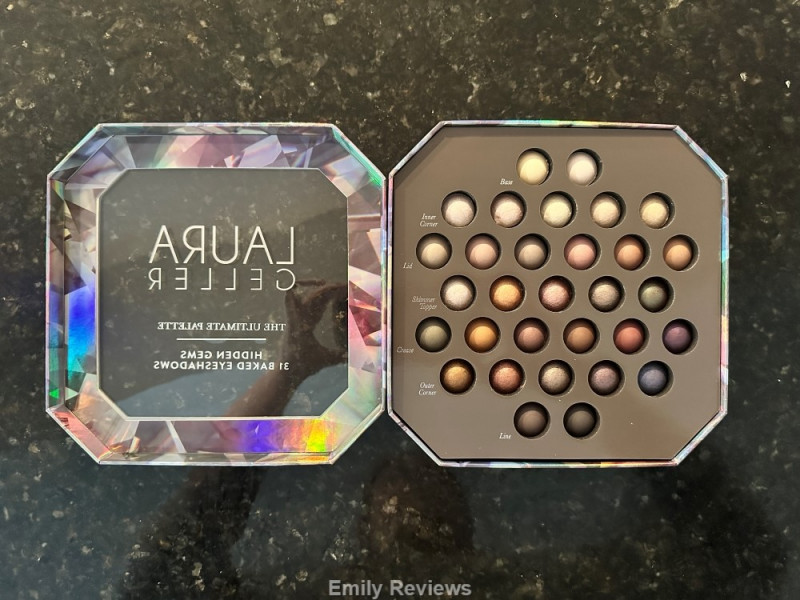 The Ultimate Palette Hidden Gems 31 Baked Eyeshadows were a perfect addition to my Full Face Kit. Now I have an eye color for every day of the month or I can use a combination of them to create my look. These are high-pigment eye shadows so you don't need to apply a lot…a light touch is plenty. Your 31 shades are a combination of mattes and shimmery shades that complement every skin tone. They are long-lasting and can be applied either wet or dry depending on the look you want. Depending on the colors you use and how you apply the eye shadow(s), you can go for a subtle look that highlights your features (using lighter shades) or rock something bolder with the darker/deeper shades. With 31 colors to use either separately or in combination with other colors, you can have a different look for months. My photo doesn't do these colors justice. The natural light kept changing on me. In-person, they look like jewels.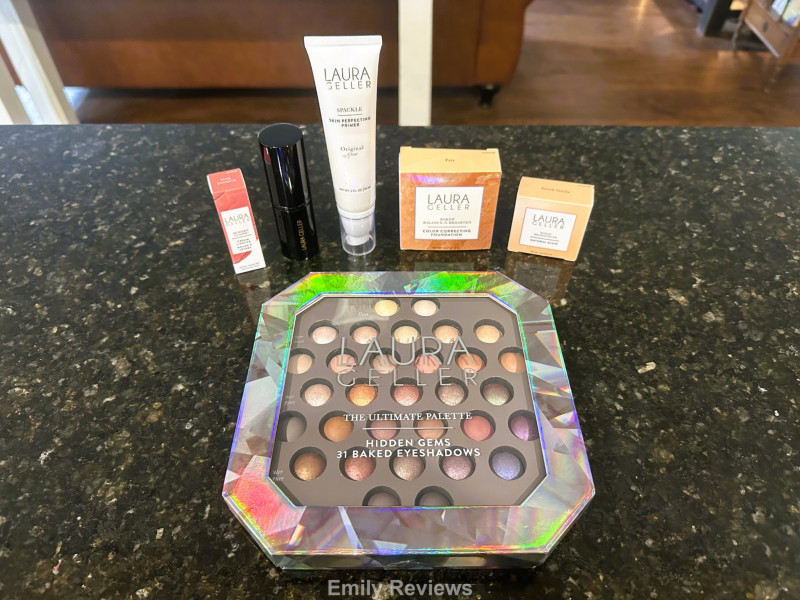 If you're shopping for a gift, Laura Geller has gift ideas for you to choose from based on price or the type of product you want to gift. If this is a new adventure or you would feel more confident if you had some assistance, visit the Laura Geller website for guidance on which products might be best for you, talk with the pros, take a quiz, shop by age, and watch their step-by-step instructions.
Buy It: Please visit the Laura Geller website to see their great selection of products and convenient shopping locations.
Connect: Don't forget to follow Laura Geller on Facebook and Instagram for the latest product announcements and special offers.


Hello, my name is Laurie. My family and I live near the Oregon coast. When we aren't at work, in school, or on the volleyball court, we enjoy traveling, cheering for our favorite sports teams, playing outdoors, and checking off items on our bucket list. We are lucky in that both sets of our parents, as well as our siblings and their families, live within an hour of us. We get together often to help one another out, celebrate milestones, and go on adventures together.
This post currently has 10 responses.