*I was provided with a Baylee Nasco dog bed. All opinions are my own.
Today marks one year since I brought my two pugs, Frank and Beans, home. When I first went shopping for a bed for them, I was overwhelmed at the options. It can be really hard to decide when you look at so many options. The beds that we had tried before worked OK, but they were pretty thin, if I stepped into the bed I could easily feel my foot hit the floor. My pugs are now 9 and 10 years old and Frank sometimes walks funny so I think he probably has some artritis. I wanted a dog bed that would get him up off the floor better which meant looking for a very thick dog bed, which is exactly what Baylee Nasco offers.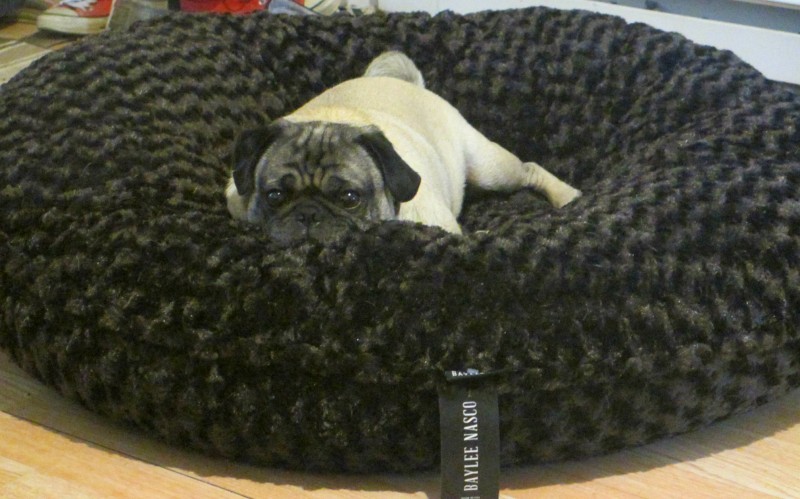 Baylee Nasco dog beds are handmade, designer dog beds. They have both round and rectangular beds, plus dog blankets. Frank loves to lay on a human blanket that I have that is minky material (very soft, often used for baby blankets). When I was browsing the fabrics at Baylee Nasco, I noticed that the "RB04″ fabric option looked really similar to that blanket material. We were sent the RB04 round pet bed in size medium which is 36" across.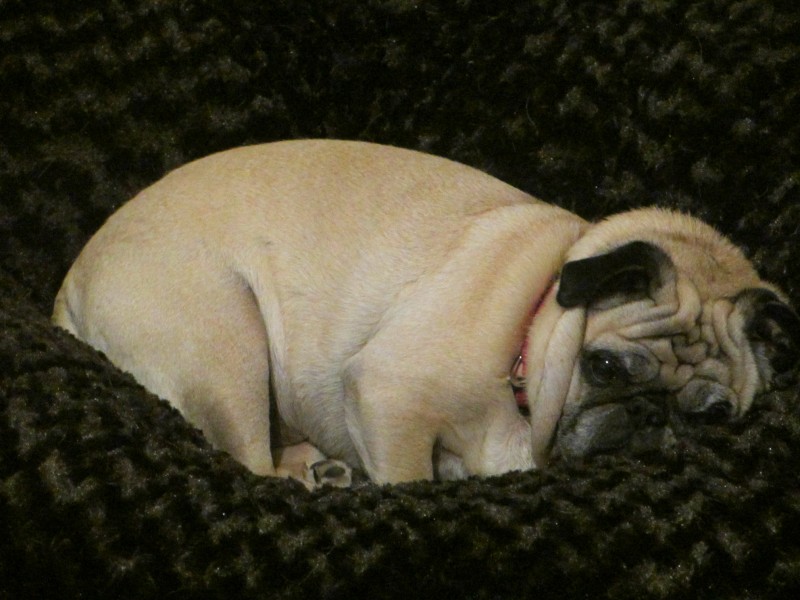 I had read the measurement prior to the bed arriving, but I was still a little surprised at how big it really is. The beds are designed with very large sides, so the "inside" center of the bed is smaller in proportion to its sides than most other beds would be. Overall, this is a very generously sized "medium" dog bed. The bed is very thick, the sides measure about 8″ off of the floor, though the center dips down a few inches at the lowest point. With our old dog beds, my pugs would lay in the bed in one or two positions at most. With our Baylee Nasco bed, they lay in tons of combinations. Sometimes they lay on their side, sometimes straight across their tummy, sometimes they even put their front legs in towards the center of the bed and leave their legs on the floor (usually when chewing on a bully stick or other chew).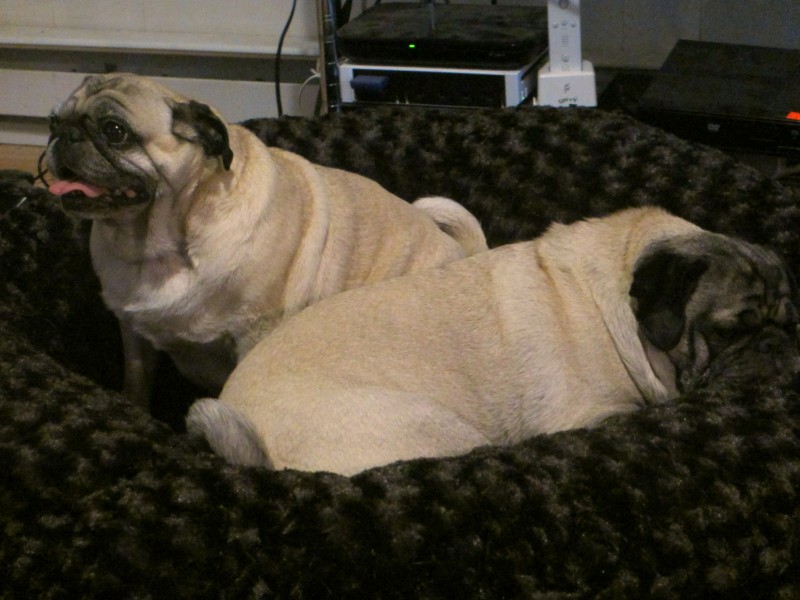 While I have noticed that the pugs don't lay in this bed together nearly as often as they did in other beds, the bed gets more overall use than our older beds did. Around early June, my dogs began shedding way more than they usually do. The fact that this bed doesn't have 'corners' makes it easier to see if there is hair (or crumbs, dirt, etc) building up on the surface of the bed. The cover can be completely taken off and both the cushion inside and the outer cover can be machine washed. I have only had this bed for about a month and haven't had the chance to wash it yet. However, having a completely washable pet bed is a HUGE bonus that I am excited about. I've been vacuuming the top surface of the bed 2-3 times a week (with the hose). This has kept the material looking great, it looks like new and the fabric hasn't gotten matted down over time.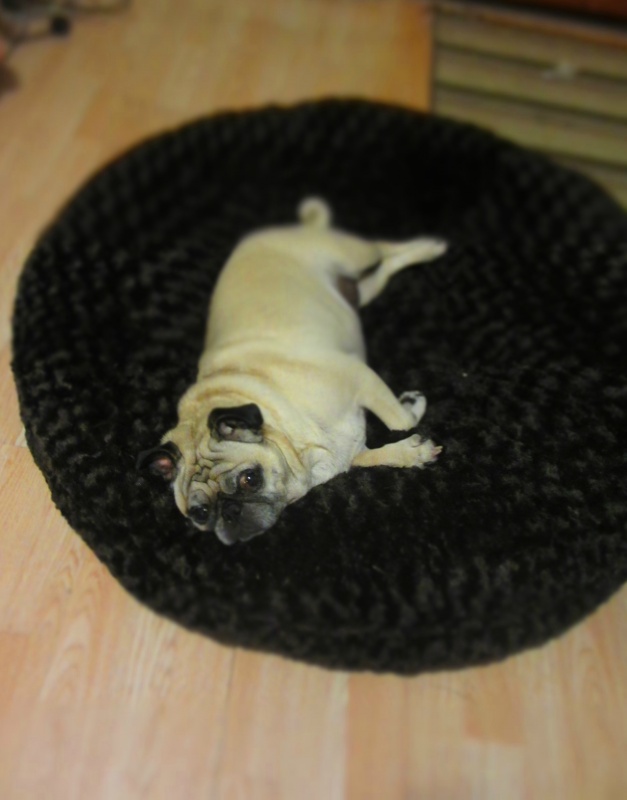 Baylee Nasco beds are made in the USA and are hypo-allergenic.
You can order your customized, handmade dog bed from Baylee Nasco online. You can connect with Baylee Nasco on Facebook, Twitter, and Instagram.
Win it: A small (30 inch) dog bed. OR if you have a large pet, you can get a dog blanket instead. Winner can choose "male" or "female" bed or blanket but is not guaranteed to get their choice of fabric. Giveaway is open to the US and will end at 11:59pm EST on 6/30/2014.
…



Hi there! I am Emily Evert, the owner of Emily Reviews. I am 28 and live in a small town in Michigan with my boyfriend Ryan and our two pugs. I have a large family and I adore my nieces and nephews. I love reading memoirs, and learning about child development and psychology. I love watching The Game of Thrones, Teen Mom, Sister Wives and Veep. I like listening to Jason Isbell, John Prine, and other alt-country or Americana music. I created Emily Reviews as a creative outlet to share my life and the products that I love with others.
This post currently has 6 responses.