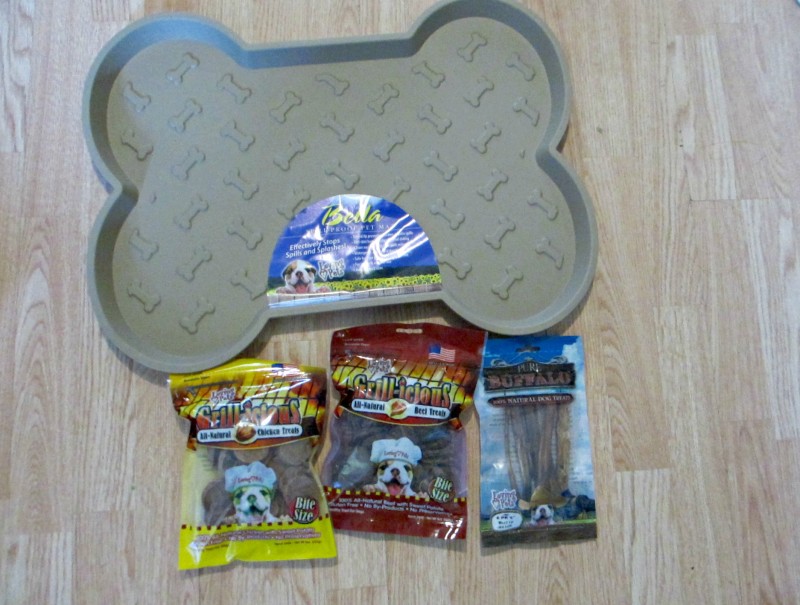 *I was provided with products from Loving Pets. All opinions are my own.
Loving Pets is a brand of dog treats and accessories that I had seen in stores or online several times since bringing my pugs home last summer. Until recently, I hadn't tried any of their products first hand but I am glad that I got the opportunity to do so recently because we really like their products. The goal of Loving Pets is to create high quality, affordable and natural products for pets.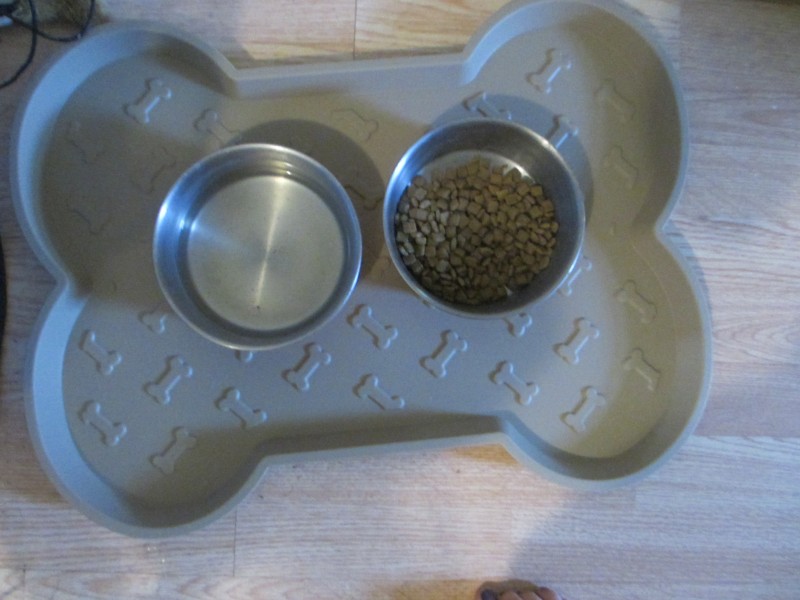 I am not sure if it is because my pugs have small mouths/jaws compared to other dog breeds, or if they are just sloppy but they both drool water after drinking. In the past, this has left the area around their bowls wet a lot of the time. Loving Pets makes Bella Mats which are bone-shaped mats that have slight edges. They come in two different sizes so you can get the mat that best fits your dogs' bowls. Now that we have this mat, our dogs food doesn't roll across the room if a piece or two spills out and instead of mopping the entire floor I just throw the mat in the sink to wipe it down. Problem solved!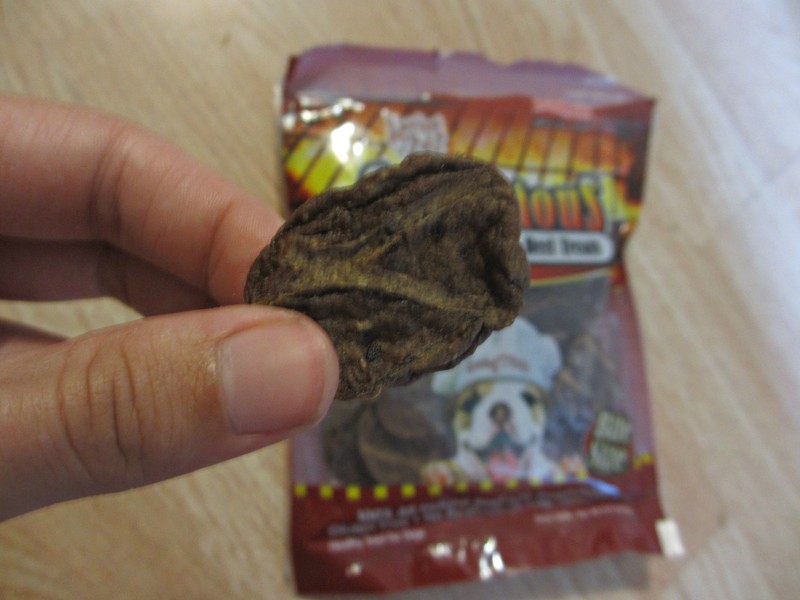 We were also sent three varieties of treats to review. The first was two varieties (chicken and beef) from the Loving Pets Grill-icious line. These are circular dog treats that sort of resemble burgers or grilled meat. They have a firm texture but snap in half fairly easily. They are made in the USA (with all ingredients being from the USA as well), and do not contain soy, wheat, gluten, corn, or grain. They also don't use preservatives or additives. My dogs really liked these treats & I felt great knowing that they didn't have the 'junk' in them that so many other brands use.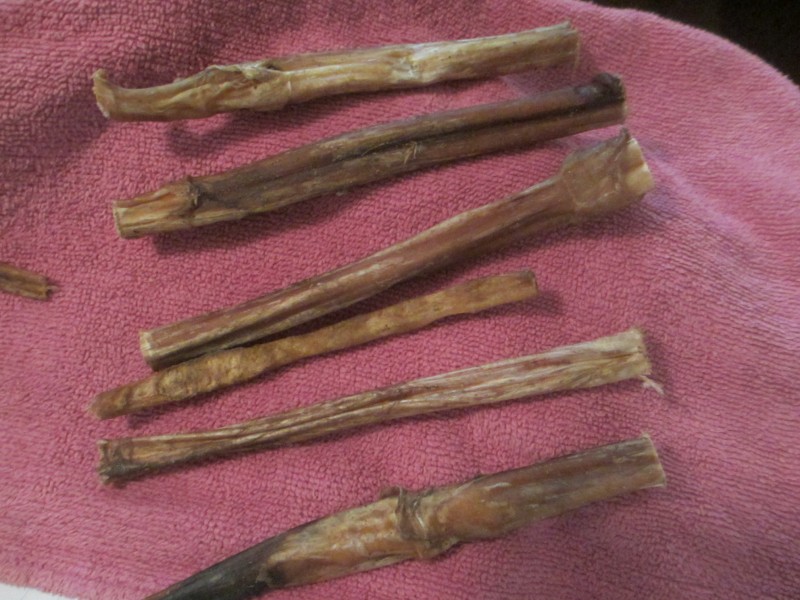 We were also sent Loving Pets Pure Buffalo Bully Sticks. Yes, these are bully sticks made from Buffalo! We had never tried any buffalo-based treats before so I was eager to try them out. The bag we tried was a six-pack of 6 inch buffalo bully sticks. The sticks vary in thickness from one piece to the next, and even from one end of the stick to the other. However, 4 of the 6 sticks were pretty similar in thickness to what I have seen in regular beef bully sticks, while two others were pretty thin. The six-pack retails for $15.99 which is a little pricey for us for the thickness, but my pugs both loved them and they are a fun occasional treat.
Have you tried any Loving Pets products? Which one(s) are your favorites?



Hi there! I am Emily Evert, the owner of Emily Reviews. I am 28 and live in a small town in Michigan with my boyfriend Ryan and our two pugs. I have a large family and I adore my nieces and nephews. I love reading memoirs, and learning about child development and psychology. I love watching The Game of Thrones, Teen Mom, Sister Wives and Veep. I like listening to Jason Isbell, John Prine, and other alt-country or Americana music. I created Emily Reviews as a creative outlet to share my life and the products that I love with others.
This post currently has 2 responses.