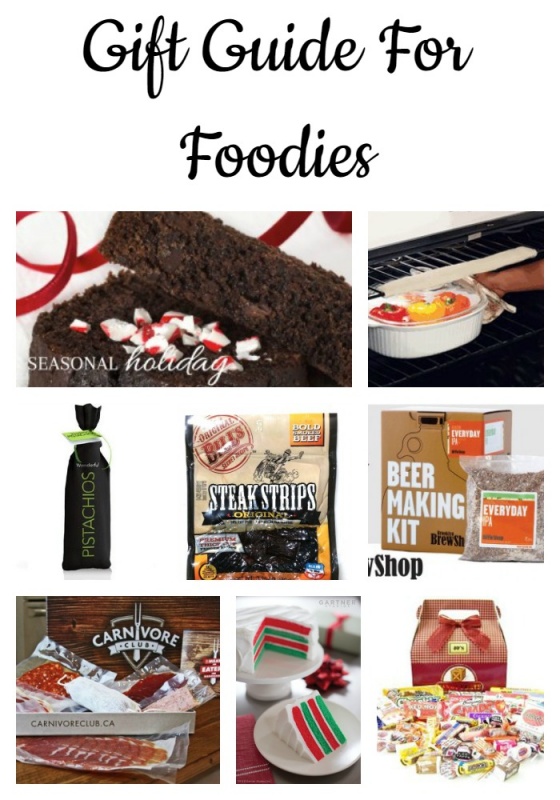 *Emily Reviews writers were provided with product samples. All opinions are our own.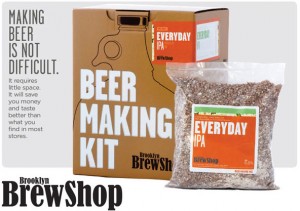 If you know a guy who loves beer, a DIY Beer Kit from Brooklyn Brew shop is an awesome gift. The kits sell for $40 and include materials and instructions to brew roughly 1 gallon of beer. The kits come in different flavors – if you unsure of which one to go with, try Everyday IPA as it's the most popular kit. The process takes about 3 weeks to complete. If the recipient is a visual learner, they can go to the Brooklyn Brew shop website to watch videos instead of following the written instructions. What beer-lover wouldn't love to brag about making their own beer? Plus, you might even convince them to invite you over for a party once their beer is completed.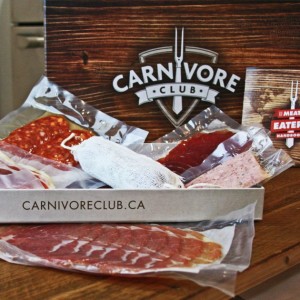 Carnivore Club meat-lovers subscription box. You may remember my Carnivore Club Review from April. We tried the March box for my boyfriend's birthday and absolutely loved it. It was so much more than just some tasty, unique varieties of meats to try. It felt like it was really an experience in a box because we went on a little adventure as we tried each item. We were recently sent a second box and have enjoyed it just as much. Any meat-lover would love to try out this box. Each box has 4-6 cured meats that you get to try out. Boxes are $55 for a single month or $50 a month if you subscribe. This is more than I would usually be willing to spend on a subscription box but Ryan & I both agree that Carnivore Club is well worth it.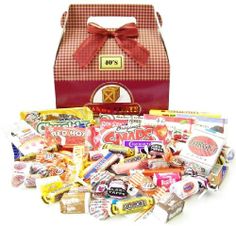 Candy Crates Retro Decade Candy Boxes. My dad was born in 1945 and a few months ago we got talking about the types of candy that were around during his childhood. When I saw that Candy Crates has retro candy boxes by the decade, I knew they'd be a perfect gift for my dad. I went with the 1950's box because he was 5-15 during the 1950's and would be more likely to remember candy from the 50's than the 40's when he wasn't even in school yet. Boxes from 1940-1990 are available and are $21.99 each. Each box includes 30-35 pieces of candy.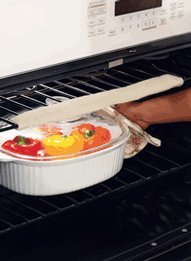 Oven Rack Guard from JAZ Innovations. Anyone who spends a lot of time in the oven should have a set of Oven Rack Guards. These snap over the end of your oven rack and are 18″ long. They can stay in your oven between uses and are designed to be there as a buffer between your forearm and the oven rack as you get dishes in and out of the oven. Anyone who has accidentally bumped up against a scorching hot oven rack will appreciate these guards. They are about $19 for a set of two and make a great gift for any cook.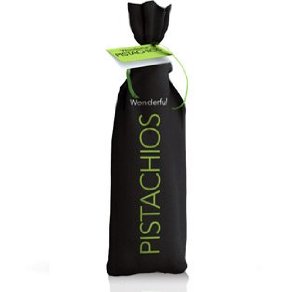 Wonderful Pistachios Holiday Bags. These are pistachios in tall, skinny packages covered with a cloth bag. They make an ideal hostess gift or stocking stuffer because of their shape. We always buy Wonderful Pistachios as a new years eve snack so I would recommend buying a couple of extras so you're prepared for after Christmas snacking as well. They're a great snack to have in the center of a table because they're fun for mindless snacking and are a lot healthier than most other treats.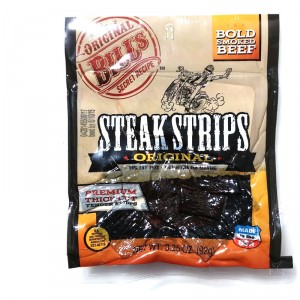 I've never tried a form of beef jerky that I didn't like. For the most part, I would have a hard time comparing one type or brand of beef jerky with another and deciding which I preferred. So it says a lot that Original Bills Steak Strip Beef Jerky is an obvious "above the rest" variety in my opinion. It's like beef jerky combined with steak. It's tender, beautifully seasoned (not just spicy but actual flavor) and just has an overall bold flavor that is delicious without being what I would consider 'hot'. It's always a bummer for me when jerky is spicy so it overwhelms the flavor of the jerky itself – that definitely isn't the case here. Any jerky lover would love to find Original Bills under the tree or in their stocking. My boyfriend isn't as interested in beef jerky as I am but he agrees that it's a brand that stands above the rest.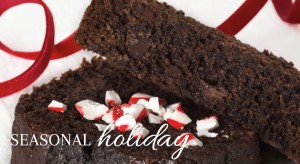 The Invisible Chef offers a line of premium baking mixes made with all natural ingredients. Simply add a couple of ingredients to the mix and in a matter of minutes they will be ready for you to enjoy. The Invisible Chef currently carries Bake-It-Quick Breads, Bed & Breakfast Favorites, Blondies & Brownies, Coffee & Tea Cakes, Cookie Jar Classics, Frosted & Fabulous Cupcake Kits, Muffins and Seasonal Holiday items. See my full Invisible Chef review which includes a giveaway for 4 mixes that ends 11/29/2014.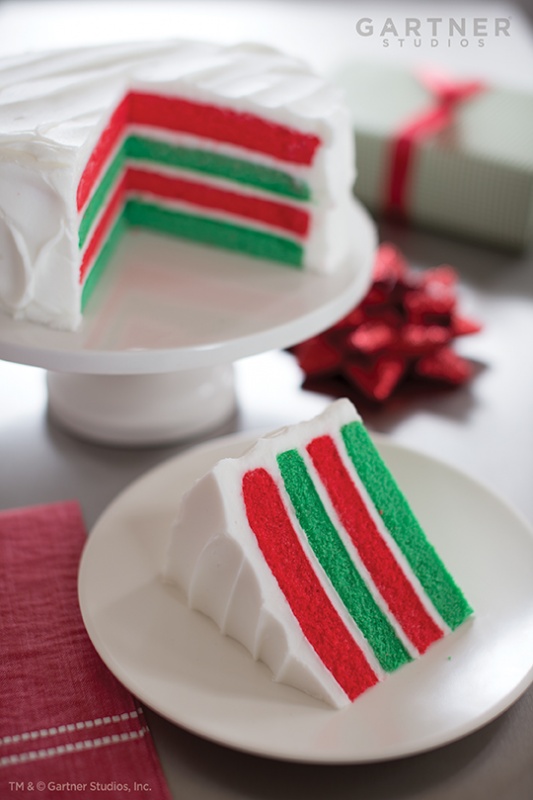 Give beautiful, fun holiday baking mixes this year with Duff Goldman by Gartner Studios ready-made mixes! These mixes allow anyone to make intricate, multi-colored cakes, or swirled cookies that could rival any bakery, yet all with minimal effort! Designed by amazing baker, and former star of Food Network's Ace of Cakes, you can be sure you're giving a cake mix that not only looks amazing, but tastes good as well. These mixes feature trendy colors, and flavor mixes that are unlike any other box mixes on the market. With the Holly Jolly cake mix seen above, or the Candy Cane cake mix, or Peppermint Velvet or Holiday Swirl cookie mixes, you can give a great holiday gift to anyone who loves to bake on your list!


Hi there! I am Emily Evert, the owner of Emily Reviews. I am 25 and live in a small town in Michigan with my boyfriend Ryan and our two pugs. I have a large family and I adore my nieces and nephews. I am a calorie counter who loves soda. I budget to save money so I can spend it on my dogs. I love reading memoirs, and learning about child development and psychology. I love watching The Game of Thrones, Teen Mom, Sister Wives and Veep. I like listening to Jason Isbell, John Prine, Kris Kristofferson and Blue October. I created Emily Reviews as a creative outlet to share my life and the products that I love with others.
This post currently has one response.