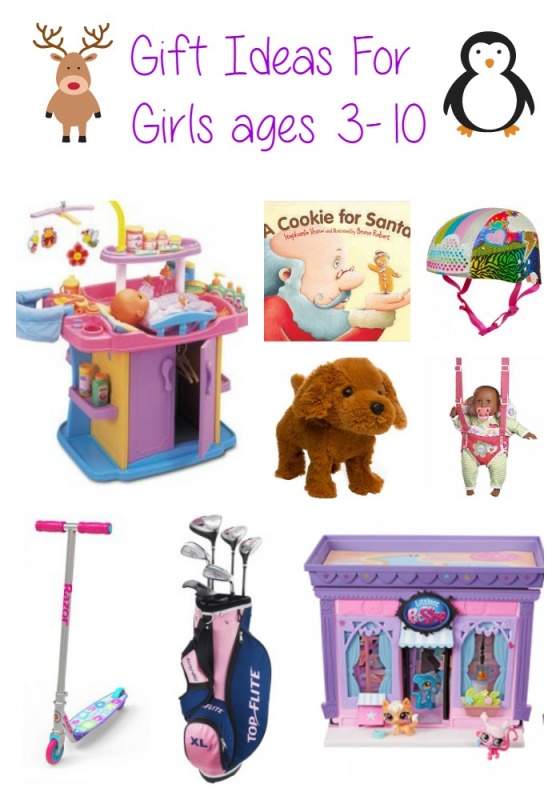 *Emily Reviews writers received product samples. All opinions are our own.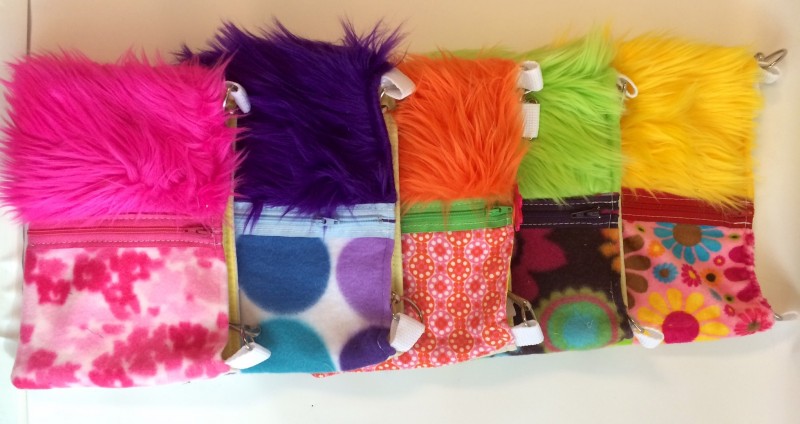 Give the girl in your life an adorable purse that fits her personality with Bestie Bag. With different furs, colors, and feels, you can give a purse as unique as she is. These fun purses are the perfect size for a young girl, and are a great "practice purse" to get them used to one for when they get older! Bestie Bags are very affordable, and make a great gift even if on a budget. They're also quite sturdy, and up to the wear and tear a child can give! These cute, girly purses are sure to delight any girl on your list who loves fashion!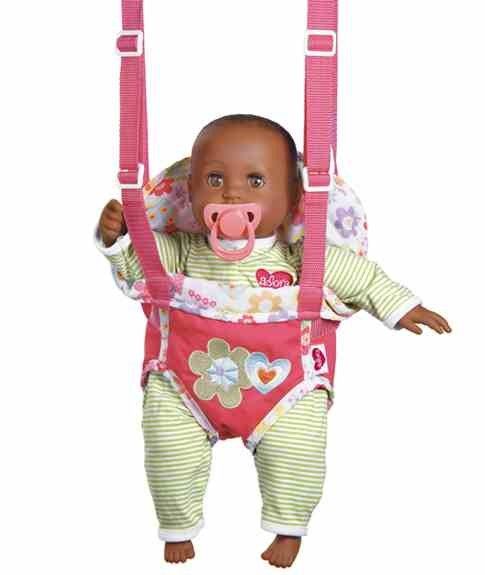 A doll under the Christmas Tree is a classic gift that is sure to bring lots of joy.  Adora's GiggleTime Baby comes with a baby carrier and a magnetic pacifier to offer a more realistic playing experience.  This doll also has eyes that open and close and giggles with the slight push of the soft-bodied belly.  Adora also offers a variety of other dolls and accessories for all ages.  Their selection also includes soft-bodied dolls for the youngest family members and even some spectacular detailed 20″ Play Dolls that are quite realistic.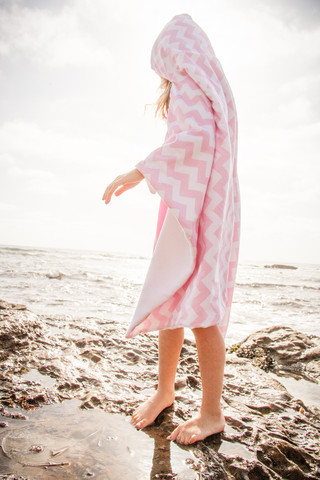 The One Size Hooded Towels from Bella Bundles are available in several different colors and patters and is sure to be a pleasing gift this Christmas.  Made with a 100% luxury cotton shell and lined with plush terry cloth, these towels perfect for kids of all ages, infant through about 6x.  The Bella Bundles Hooded Towels are plush, soft, super absorbent, and super cute.  A perfect addition to the beach, pool, or even just daily bath time.  Head over to Bella Bundles to see their selection of products, which includes bibs, blankets, sleep sacks, and more.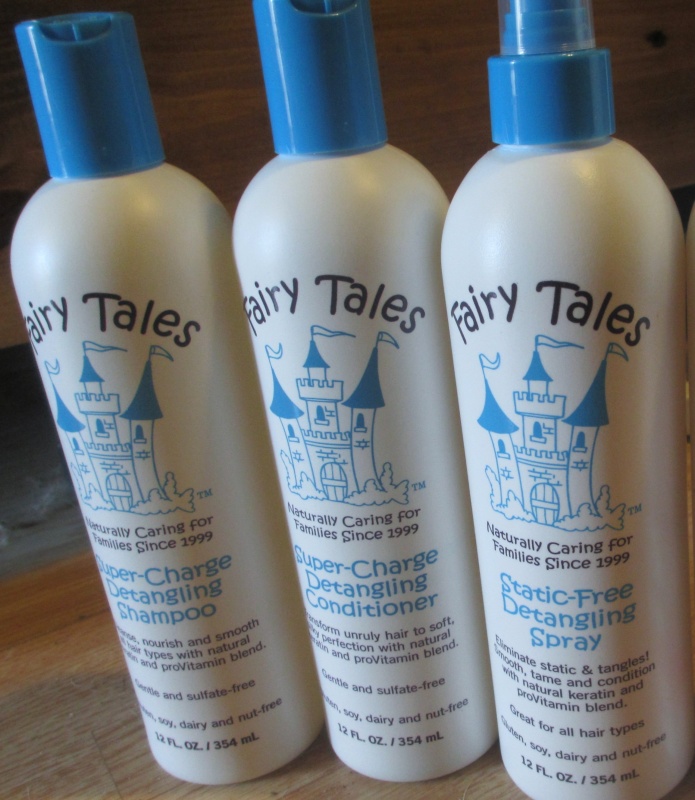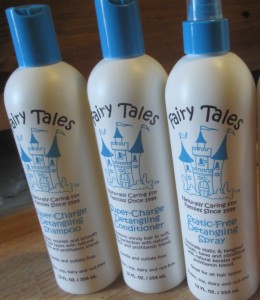 Tangle Tamers line from Fairy Tales Haircare. This line has truly transformed my 1.5 year old niece Kelsie's hair. She has extremely fine, tangle-prone curly hair. Before switching to Fairy Tales hair products, we could comb or brush her hair 5 times a day and it would still look tangled and unruly most of the time. Tangle Tamers makes her hair manageable without weighing down her adorable curls. Check out my Fairy Tales Haircare Tangle Tamers Review for before and after pictures and more information.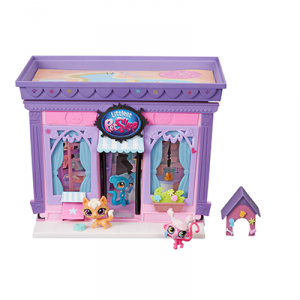 Girls love to immerse themselves in whimsical and cute universes such as Littlest Pet Shop. With the Style Set, they can create their very own pet store. Not only that, they can also decorate it and style it using stickers and 3D Deco Bits, furniture and accessories. With 135 pieces, the possibilities are endless and creating a new space becomes part of the fun! This set comes with 3 exclusive pets: Minka Mark, Kitery Banter, and Sunil Nevla. It can be combined with other sets to create a whole world of adventures! Did you know that there is also a LPS app? Download it and scan any of your 3 pets' head to access exclusive games. Girls can now create a digital world for their LPS pets! See my full Littlest Pet Shop Style Set Review.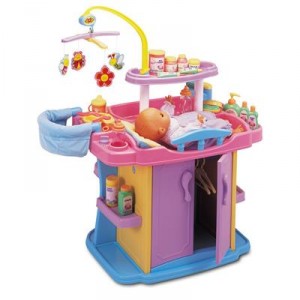 Kids love to pretend. Of course, pretending to be a mommy or a daddy is something they particularly enjoy. The Doll Nursery Center you can find at Imagine Toys is great to encourage kids to develop their nurturing abilities. The Center is complete with a changing table, feeding area, and bathing area and has over 20 accessories. It has a closet underneath and a hanging mobile. It has everything your child needs to be a perfect little parent. There's a feeding chair, utensils, a plate and a cup and little jars of baby food. There's a bathtub (with a showerhead), soap and shampoo, and lotion to give baby a soothing bath. Then there's the changing table which also serves as a bed, with baby wipes and cream. See my full Doll Nursery Center Review and $50 gift card giveaway that ends 12/7/2014.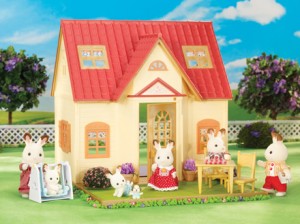 Ever heard of Calico Critters? It's an adorable line of miniature buildings and figures. There is a whole Calico Critters community which is called Cloverleaf Corners. The figurines are sold as families with a mother, a father, a brother, and a sister. There are also babies sold in a set of twins or triplets. Each family is a unique animal: bear, goat, koala, hedgehog. As for the building, there is a wide variety from a lakeside lodge to a luxurious manor, there is even a supermarket, a bakery, a school and vehicles. Children can collect them all to create an entire Calico Critters universe! The level of details, both in the figures and their outfit, and the buildings and furniture, is exceptional. Calico Critters has been around for nearly 30 years and they stay true to their mission of creating timeless and beautiful miniatures that foster imaginative play and nurture family and friendship values. Review coming soon.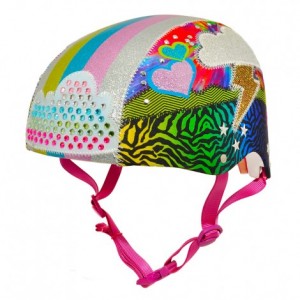 Raskullz knows if a product is fun, kids are more likely to use them. They created a fun line of products that encourage kids to stand out in the crowd and celebrate playtime. Raskullz offers swimming gear, backpacks, bicycles, scooters, skateboards, helmets, handgrips and more. Their products feature a fun line of playful characters including: T-Rad Rex, Roborex, T Chopz, Cybershark, Sparkle Heart, Raskullz Raccoons, Miss Dolly Fin Fun, Color Cat, and Shark Attax. Raskullz offers products for 18 months old and up. See my full Raskullz review and giveaway (ends 11/27/2014).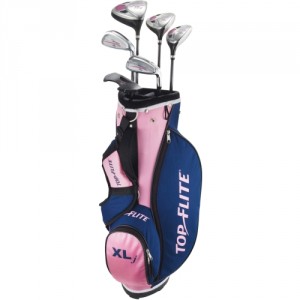 DICK'S Sporting Goods specializes in sports and fitness products. They serve athletes and outdoor adventures alike.  DICK'S Sporting Goods carries equipment, apparel, footwear and more. They offer products for beginning athletes all the way up to the professionals. DICK'S Sporting Goods is a one-stop-shop for all of your sporting gear. They currently have over 500 retail stores and a convenient online store. For my complete review of DICK'S Sporting Goods and a giveaway for a children's golf set, please click here.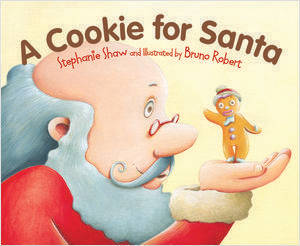 Sleeping Bear Press is a children's book publisher. They offer a wide selection of books including board books for toddlers all the way on up to teen novels. Sleeping Bear Press is dedicated to offering children's books with educational content, fun story lines and beautiful illustrations. Their books have won numerous awards and were even found under the President's Christmas tree! Full review coming soon.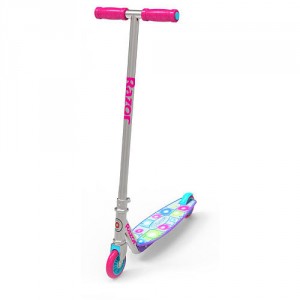 Razor scooters began in 2000. They quickly became popular with their A model kick scooter. Today they offer Kick Scooters, Electric Scooters, Electric Ride-Ons, RipStiks, Pogo Sticks, Accessories and more.  Razor strives to make high quality products with innovative designs. They want all of their riders to "embody the spirit of freedom and fun." For my complete review of Razor and a giveaway, check back soon.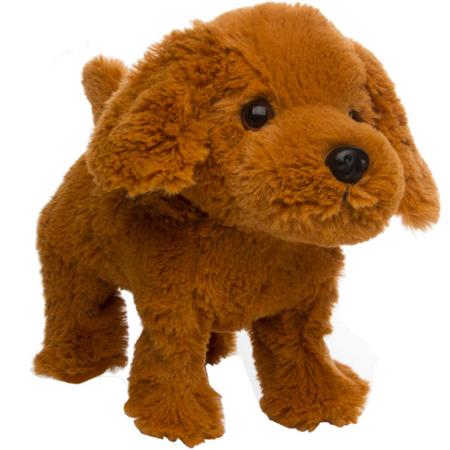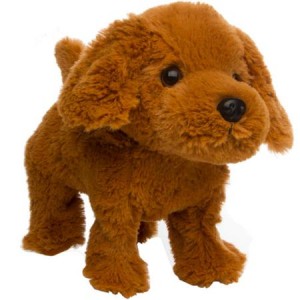 Amazimals Whimsy Walkers. These toys are available at walmart and include cats, dogs, bunnies, unicorns & other animals. They are always eager to go for a walk and react to having their back pet or rubbed. Any pet or animal loving kid will enjoy having a miniature pretend version to play with. They are around $15 a piece at Walmart. They are suggested for ages 4+ and require 3 AAA batteries to operate. I have nieces and nephews who love pets so I'm eager to give these as Christmas gifts this year.
Hi there! I am Emily Evert, the owner of Emily Reviews. I am 28 and live in a small town in Michigan with my boyfriend Ryan and our two pugs. I have a large family and I adore my nieces and nephews. I love reading memoirs, and learning about child development and psychology. I love watching The Game of Thrones, Teen Mom, Sister Wives and Veep. I like listening to Jason Isbell, John Prine, and other alt-country or Americana music. I created Emily Reviews as a creative outlet to share my life and the products that I love with others.
This post currently has no responses.