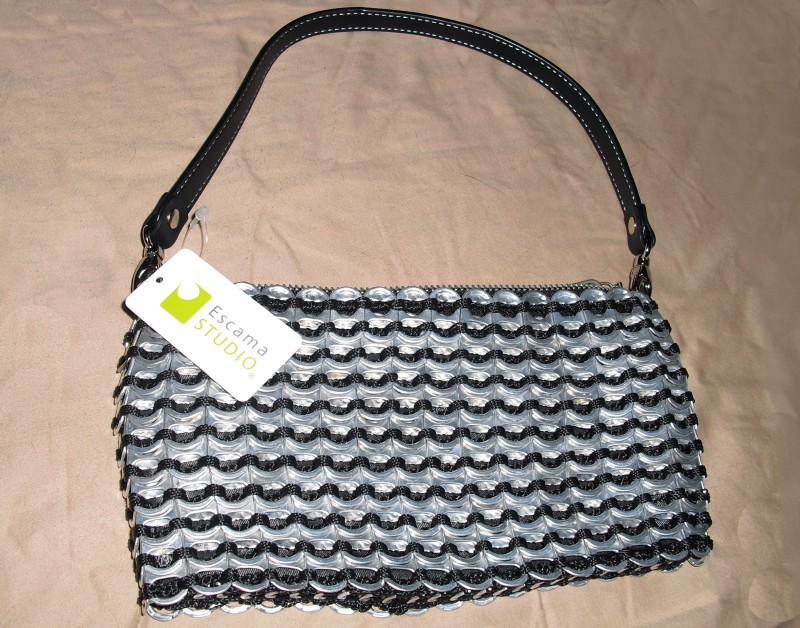 I received a bag from Escama Studios for review. All opinions are my own.
When it comes to bags and purses I can be pretty picky. I like to have quality purses, but I also like my purse to be unique and not something I'll see a bunch of other people wearing. Escama Studio makes truly unique bags, and best of all, they're made from recycled material! Escama Studio bags are made from recycled aluminum pop tops. A bag from Escama Studio would make a great gift this holiday season!
I received the following from Escama Studio for review: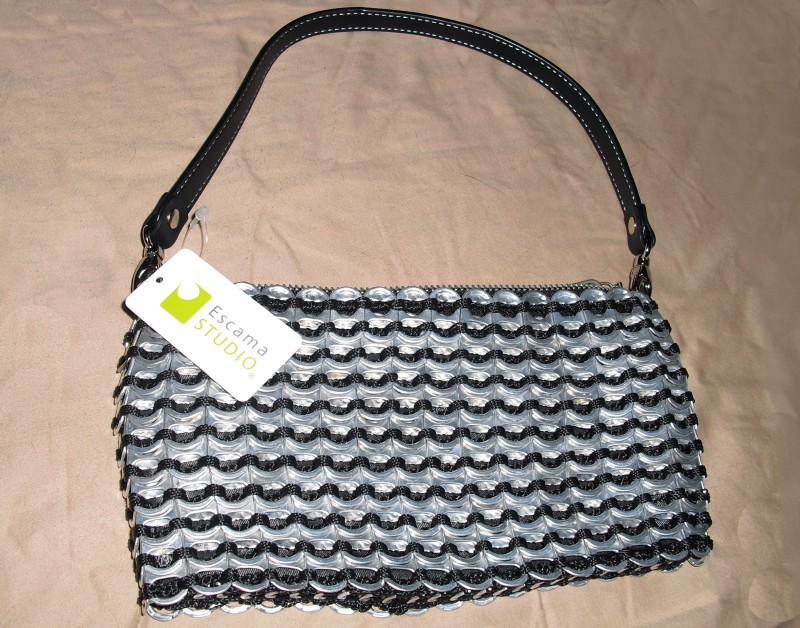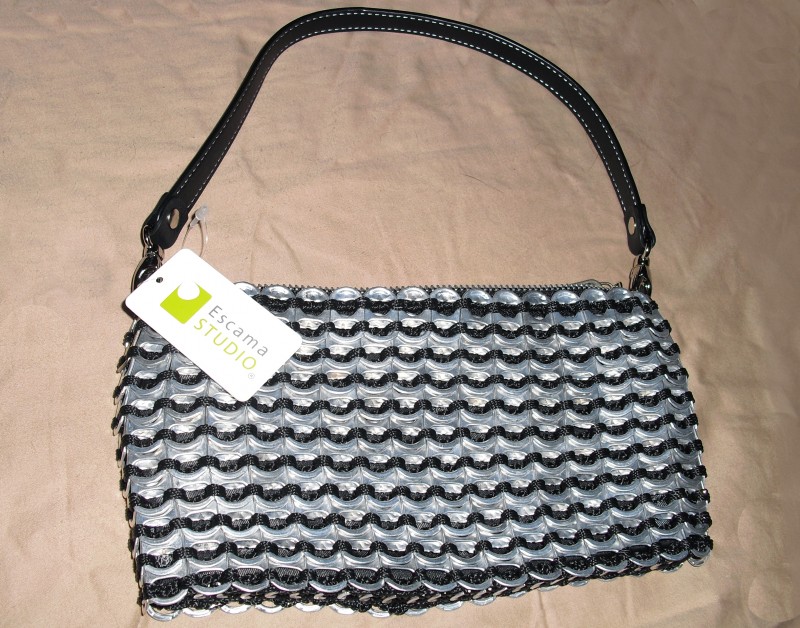 I received the Escama Studio Jamie Club Bag in black. This bag also comes in silver, without the black thread stripes.
Before even receiving this bag, I started to like Escama Studio as a company. They make bags from 100% recycled material with the recycled pop tops. They are a fair trade company that promotes sustainability through using recyclable materials for their bags. These bags are handmade by women in Brazil. Each bags comes with a tag with the woman's signature on it. Escama Studio provides a way to earn a living wage and a setting to make friends and regain self esteem for men and women in this Brazil community. You can see the tag here: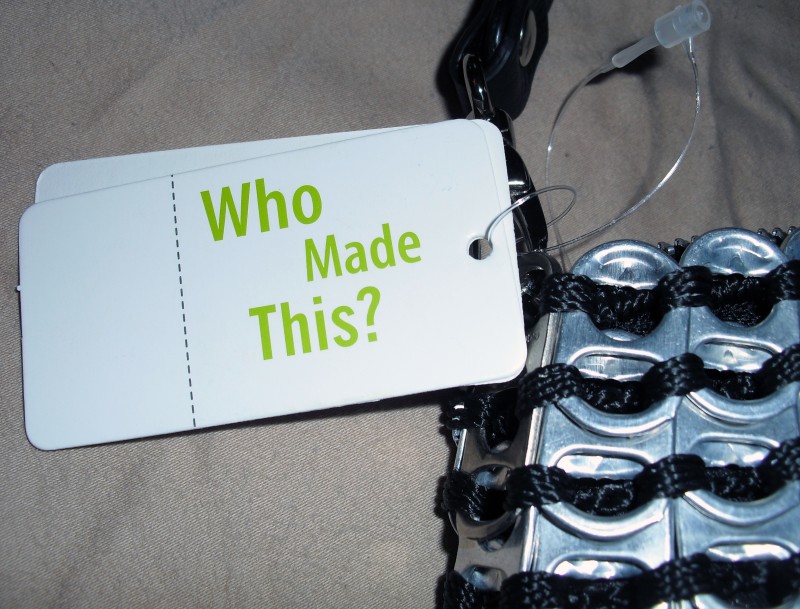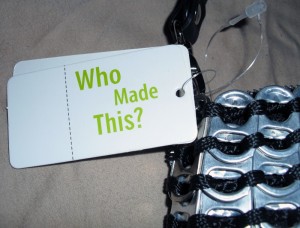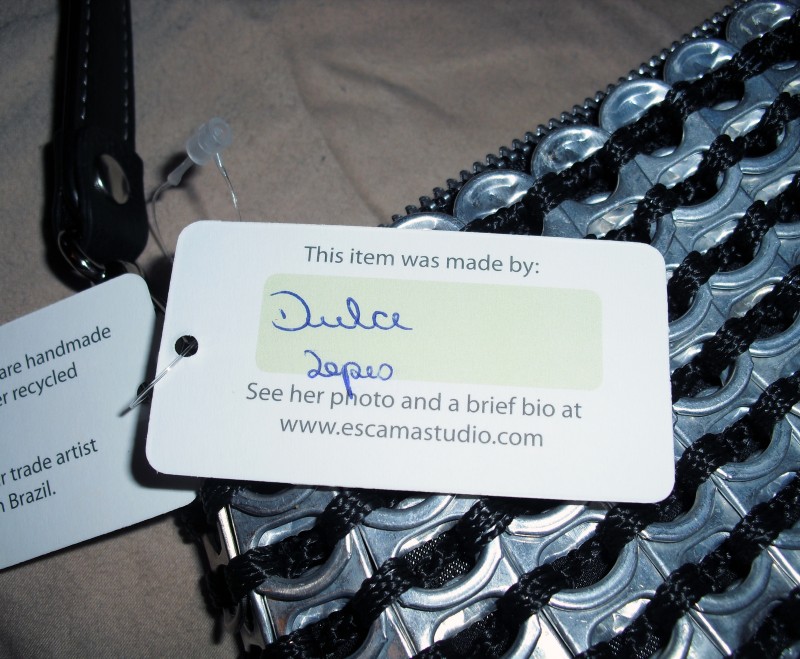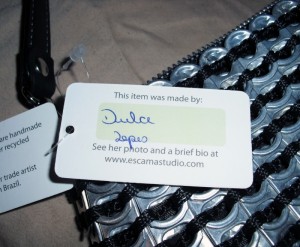 Not only do you get to know who made your bag, but you can also send a "Thank you" note on the Escama Studio website!
The bag itself is really stylish. The pop tops give it a shiny, silver look that's really unique. I love it paired with the black stripes. It's a small, "club size" bag, perfect for a night out on the town. The strap is short, which keeps this bag right at your side, under your arm. The look of it makes it a great evening bag, and it would work well with a lot of different outfits.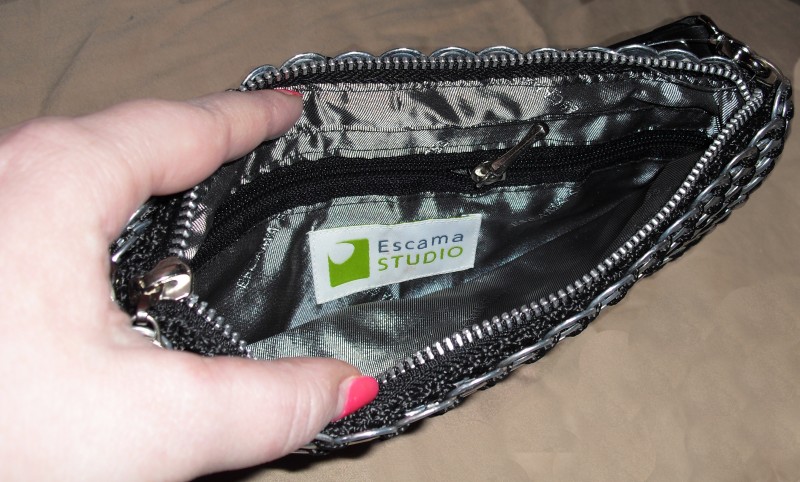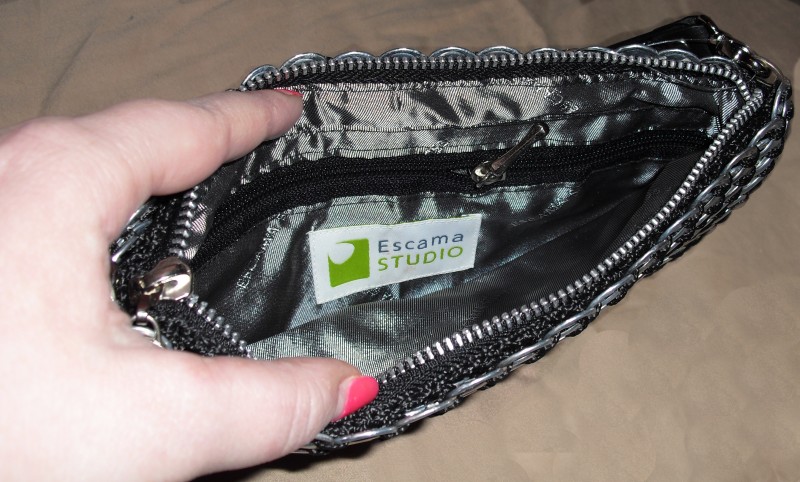 The inside of the purse is simple, with a small zippered pocket. I personally don't find the purse large enough to wear all the time, but it's great as an evening bag, with just enough room for a wallet, and a little makeup and lipstick.
The bag zips closed at the top. Even the pull tab on the zipper is a recycled pop top! The zipper is also really sturdy, and zips closed and open really easily. This is a big thing for me, because I hate when the zipper gets stuck or is difficult to pull close.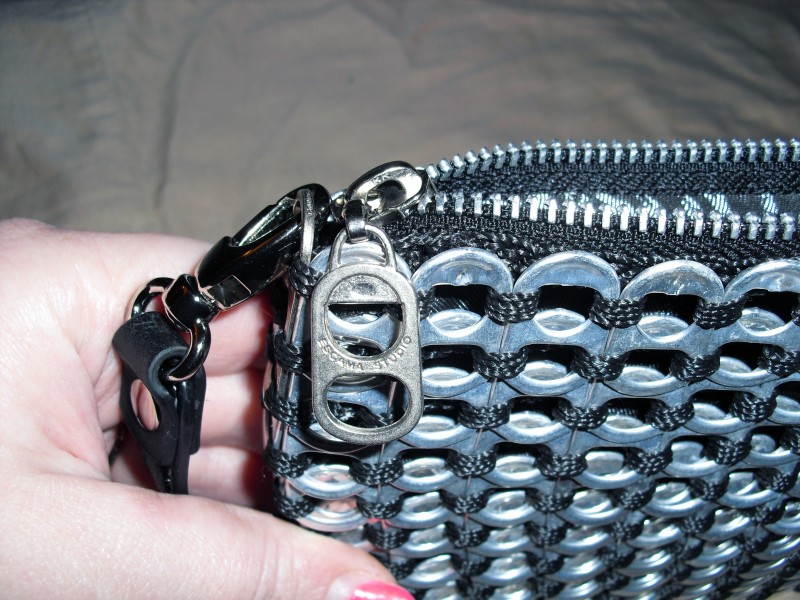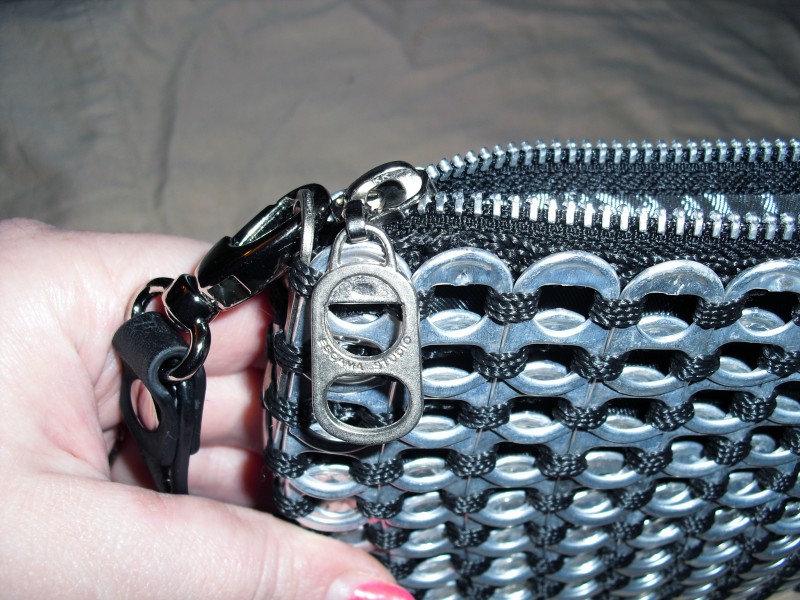 I've used the bag a few times while going out and really enjoyed it. I got a lot of compliments on the bag, because it's just so unique. No one had ever really seen a bag like this. Lots of people really liked the bag before they even knew it was made from recycled pop tops, and then only liked it more once I pointed that out!
Escama studios also has lots of other bags made from recycled pop tops. Such as their Socorro The Original Pop Top Bag, which comes in different colors: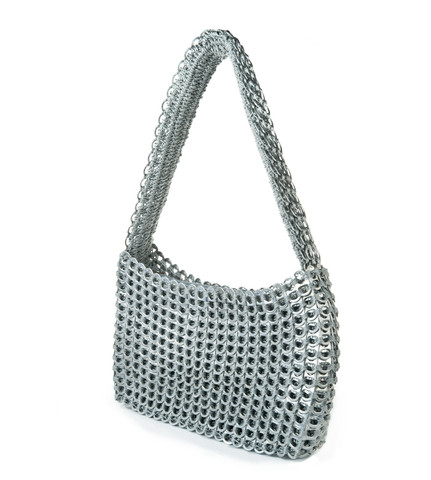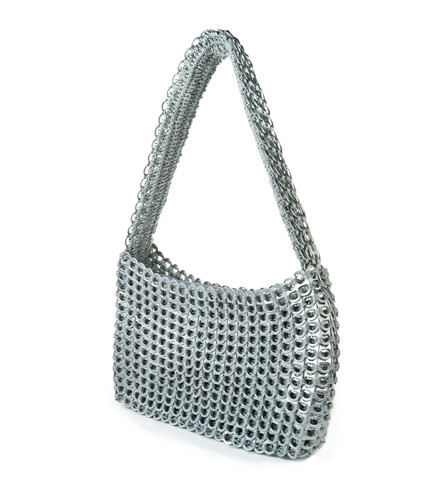 Or the Greta Crocheted Shoulder Bag: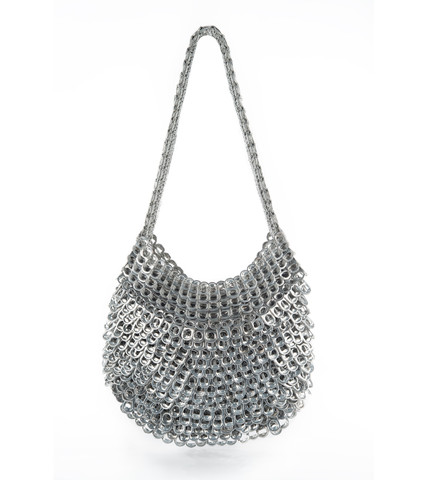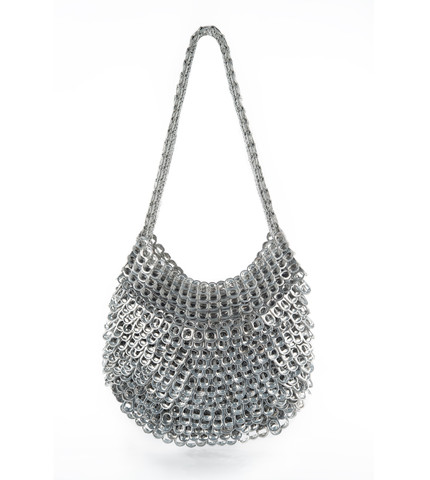 Overall, I really enjoyed my purse from Escama Studio. I like knowing that it's eco-friendly and green, that the company practices fair trade and that's it's a really unique, stylish purse! A bag from Escama Studio would make a great gift for any woman on your list. And right now they have 25% off all of their bags until December 1st!
Buy it: You can buy the bag seen here, along with many others online at the Escama Studio Wesbite.
Connect: You can connect with Escama Studio online on their Facebook, and Twitter.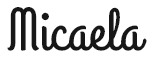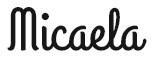 This post currently has 2 responses.