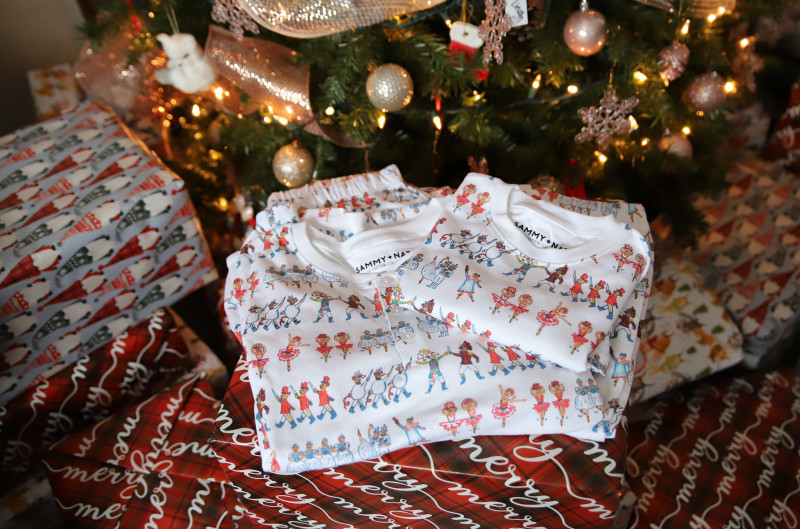 Thanks so much to Sammy + Nat for sending me these adorable pajamas. As always, all opinions are my own.
Around here we LOVE matching family pajamas. I buy my kids matching pajamas multiple times a year and we absolutely always coordinate for Christmas. This year I found the kids some incredible pajamas from Sammy + Nat and they feature one of our favorite holiday shows, The Nutcracker!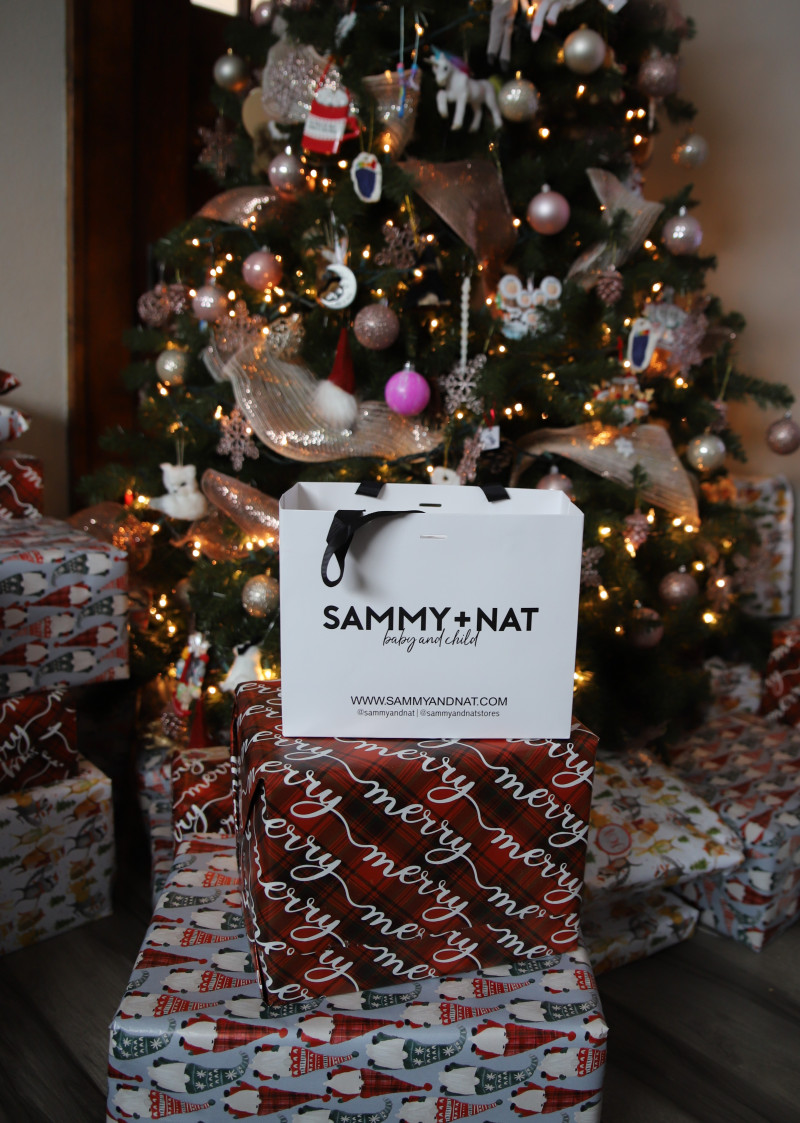 Our daughter Harper is nine years old and dances The Nutcracker with her ballet studio around Christmas. They perform at our city theatre and it's a huge production that's been going for over 30 years (I actually saw the performance when I was in elementary school!). She has an incredible time with her classmates and looks forward to the show all year long. We always go as a family and love watching Harper and her friends dance to this beautiful ballet!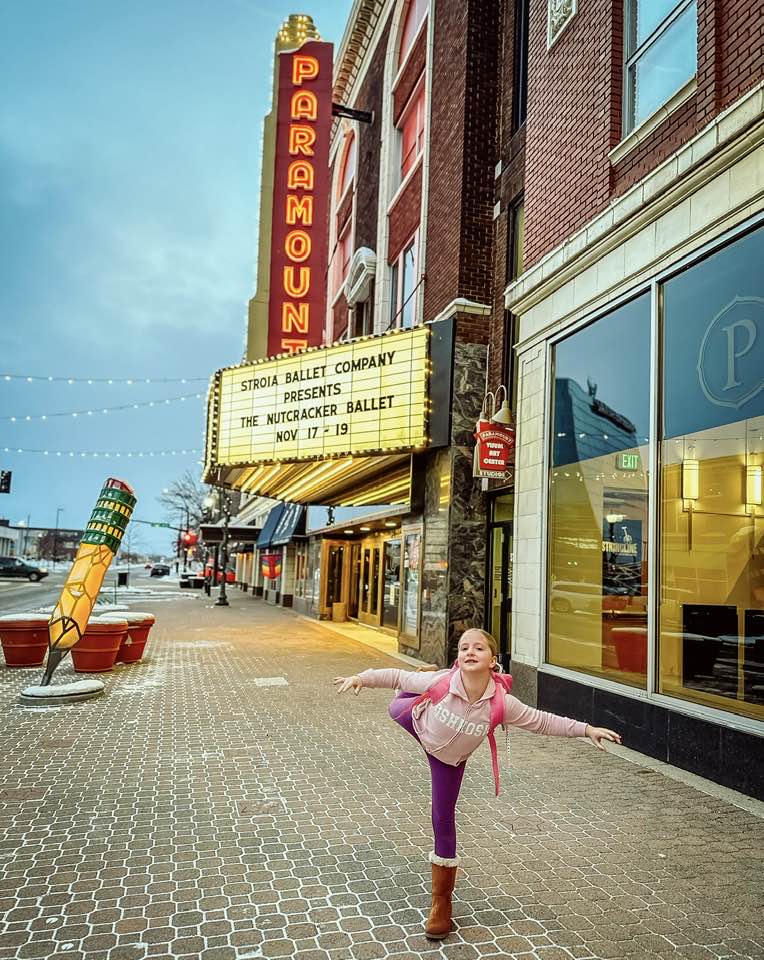 This year was extra special because the founder of her ballet studio announced his retirement at their final performance of the weekend. The studio will live on with one of his students taking over, so Harper was both devastated about her instructor retiring and relieved to hear she can continue to dance! Needless to say, The Nutcracker will always have a special place in our hearts. When I saw Sammy + Nat's new Nutcracker line, I knew our kids would be so excited to wear them this holiday season.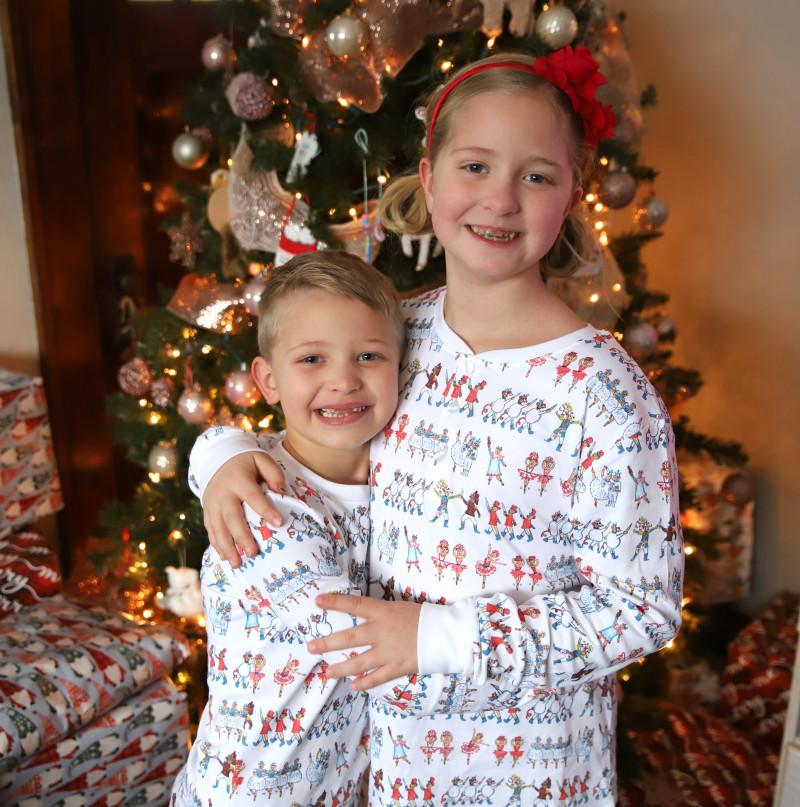 Sammy + Nat Nutcracker Pajamas
These pajamas are a collaboration between Sammy + Nat and Laura Ann Studio. Merging dance with kid's fashion, Laura's watercolor design for Sammy + Nat takes a spin on the annual holiday tradition, featuring sketches of the beloved characters everyone knows and loves. A sword fighting Nutcracker, the Mouse King and his soldiers, the Sugar Plum Fairy, and Clara herself are featured on these 100% Peruvian Pima cotton pajamas.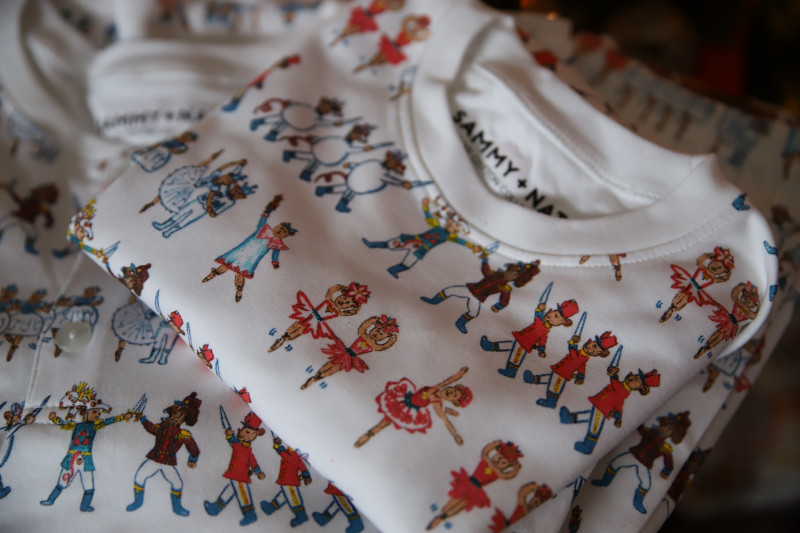 These sets are hypoallergenic and they get softer with every wash. Sammy + Nat believes that only the best should touch their skin, and I'm pretty particular about the products we buy as well. Sammy + Nat don't use toxic flame retardants, so the pajamas are meant to be snug-fitted and run small. They suggest buying up two sizes when purchasing, and I found this to be accurate for our kids.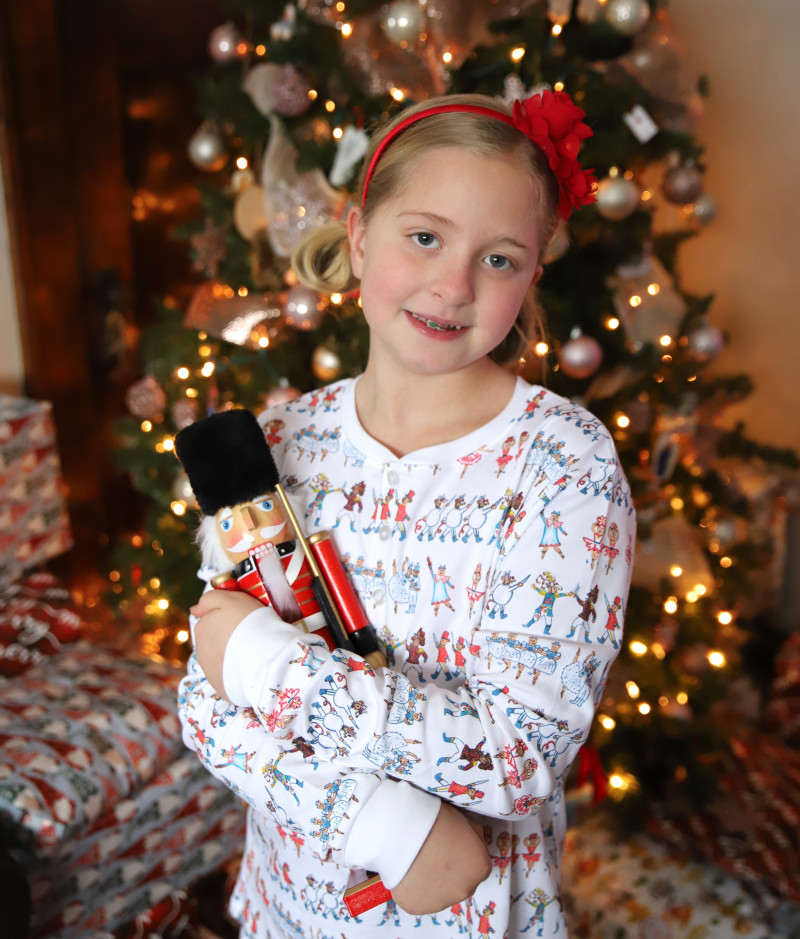 Our daughter is nine years old and she wears a 12 in girls' clothing. Sammy + Nat's children's line goes up to size 10 but since they suggest going up two sizes I decided to order hers from the women's section. I was torn between the women's x-small and women's small. I ended up going with the small but definitely could've gotten by with the x-small. I would say if your child is a 12/14 the women's x-small will be great for them, but I still love the small for Harper because she can continue to wear them for a few years! She absolutely loves them.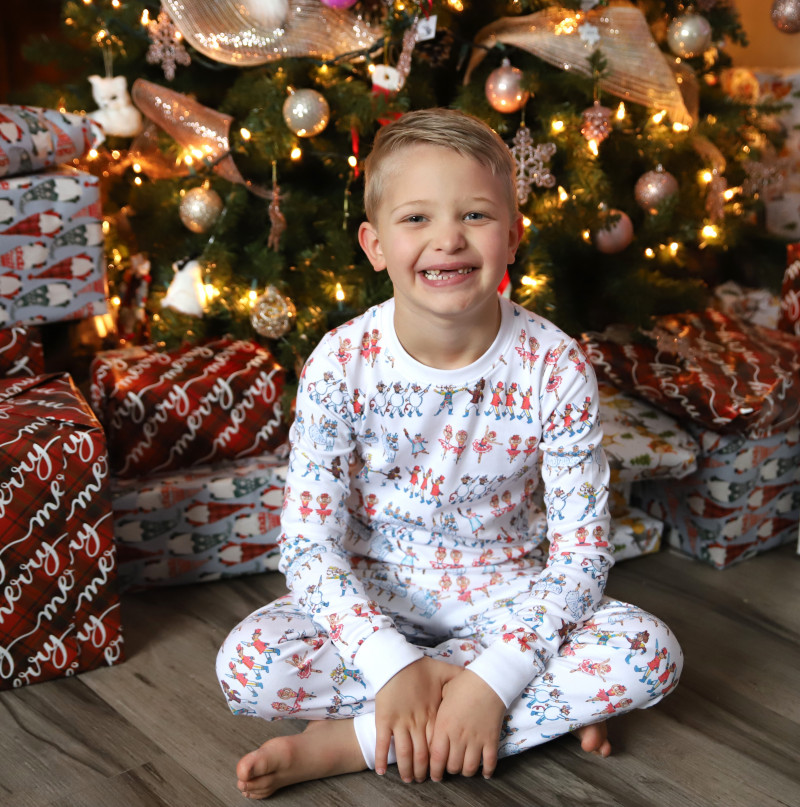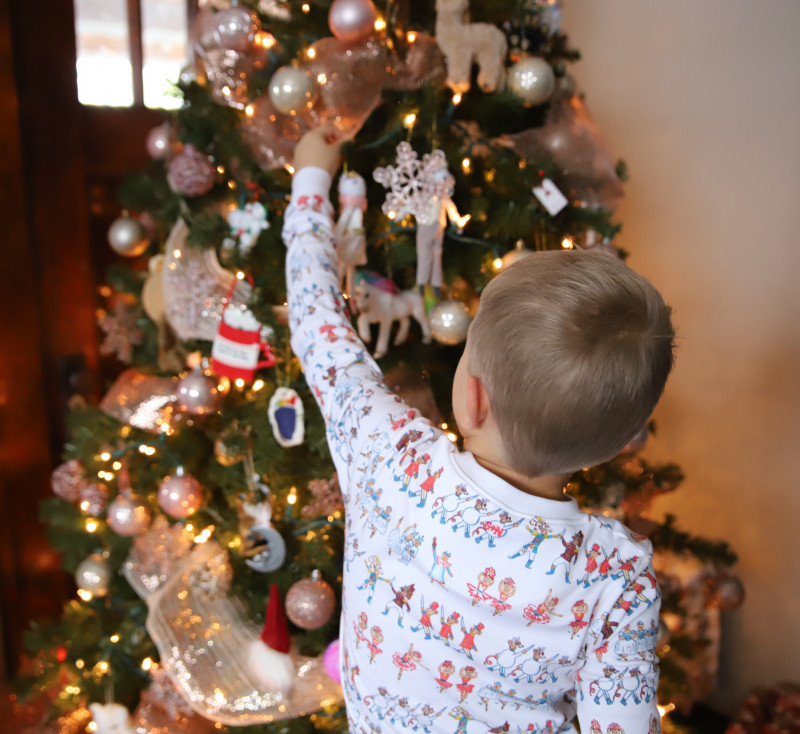 Our son Lincoln just turned seven and he wears a kids' 7/8. For his pajamas I went with the kids' size 10 and they're perfect! This two piece set is snug and form-fitting, and also super soft and comfortable. The print on these pajamas is just adorable-we love seeing all of the characters in lovely little watercolor sketches.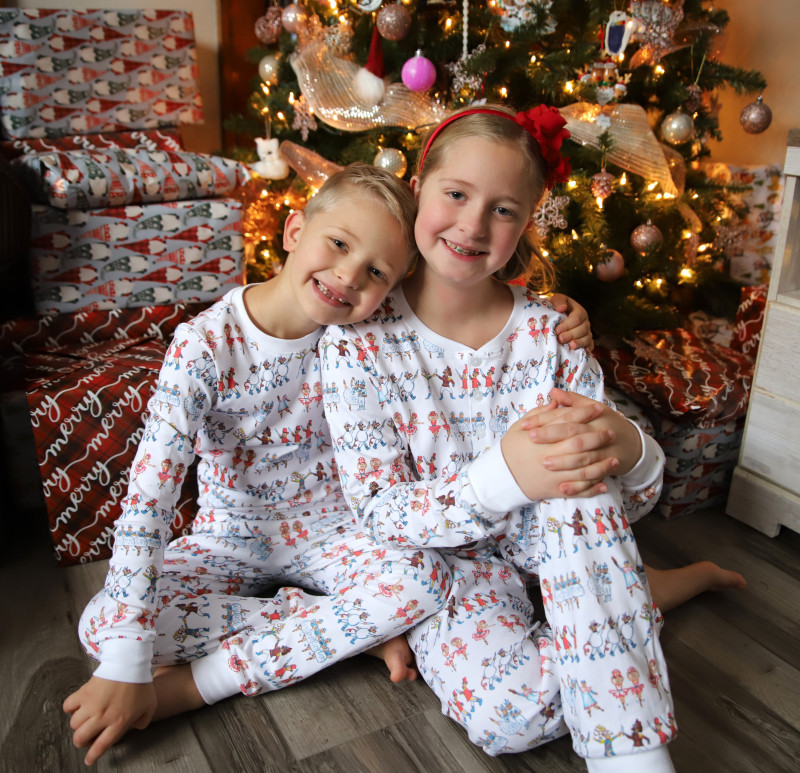 Sammy + Nat pajamas are absolutely adorable and I would love to add more to our collection! The Nutcracker designs are offered on women's pajamas and kids' pajamas (18m-10 years) as I shared above, but they're also available in zippered rompers (NB-18m), receiving blankets, hats, and blankets! Check out all of their holiday styles and other luxury children's items.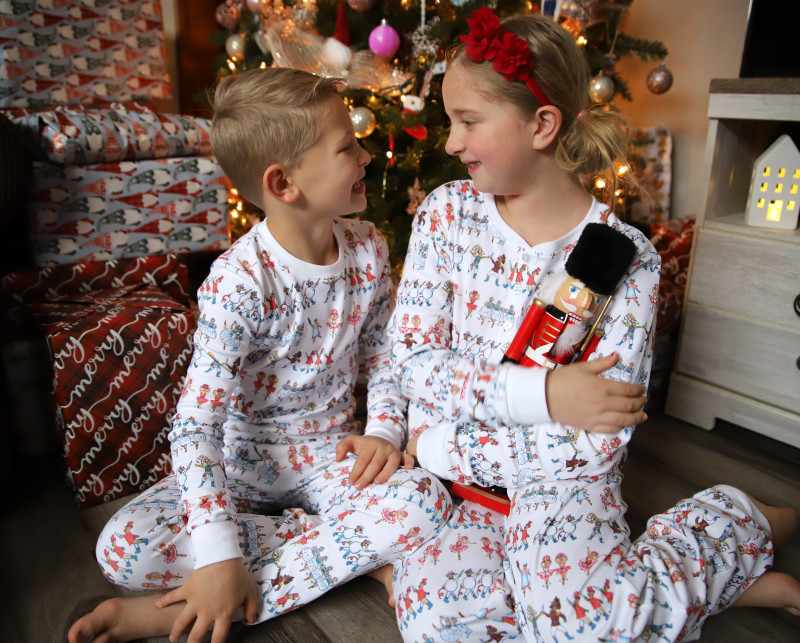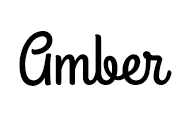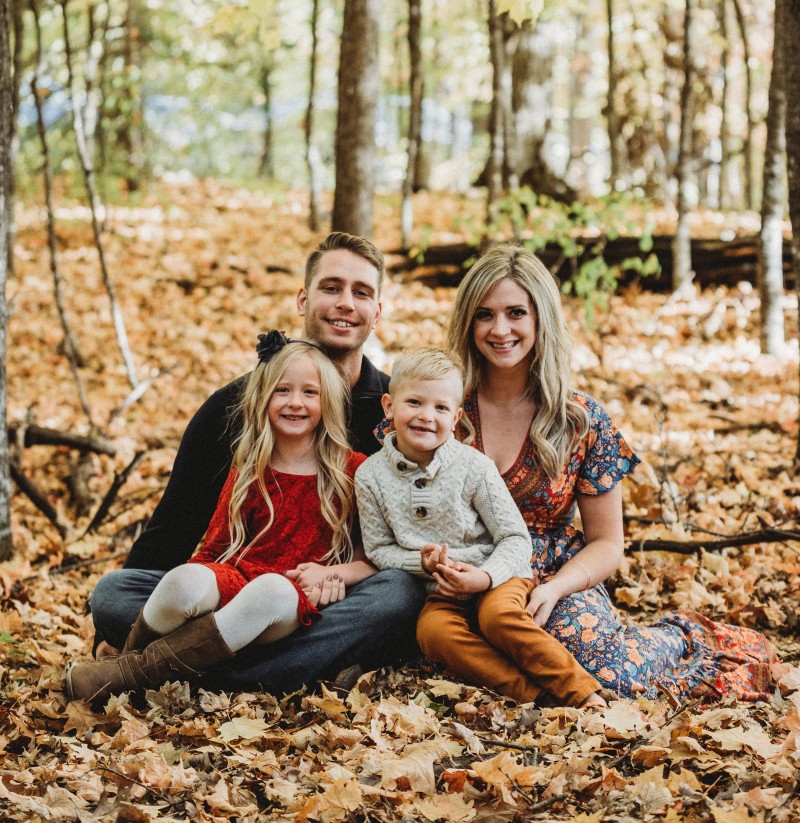 Hi there! I'm Amber, a 34 year old wife and mom of two from central Minnesota. I love to be outside with my family anywhere the weather is warm (which means I spend half the year freezing). We're a homeschooling family that loves to travel as often as possible! When I have a spare free moment, I love to read, take photos, and scrapbook. I'm interested in anything that makes life more fun; I also love socializing and sharing about my favorite products!
This post currently has 10 responses.