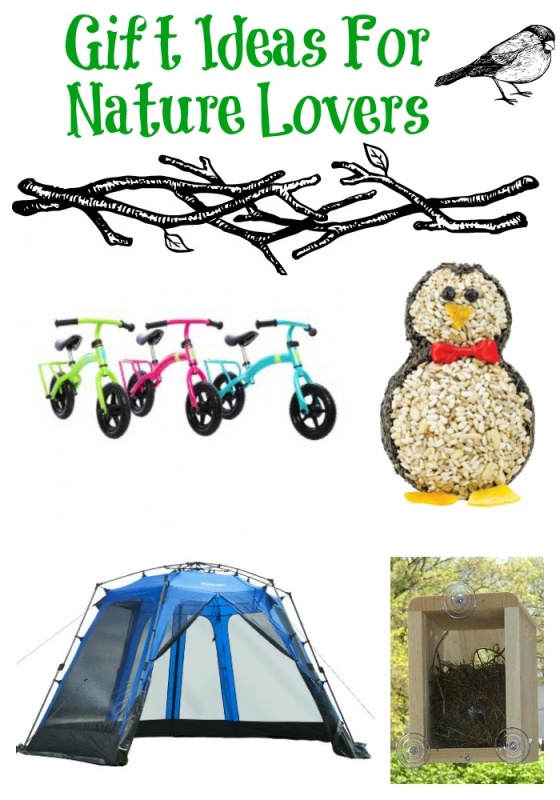 *Emily Reviews writers were provided with product samples. All opinions are our own.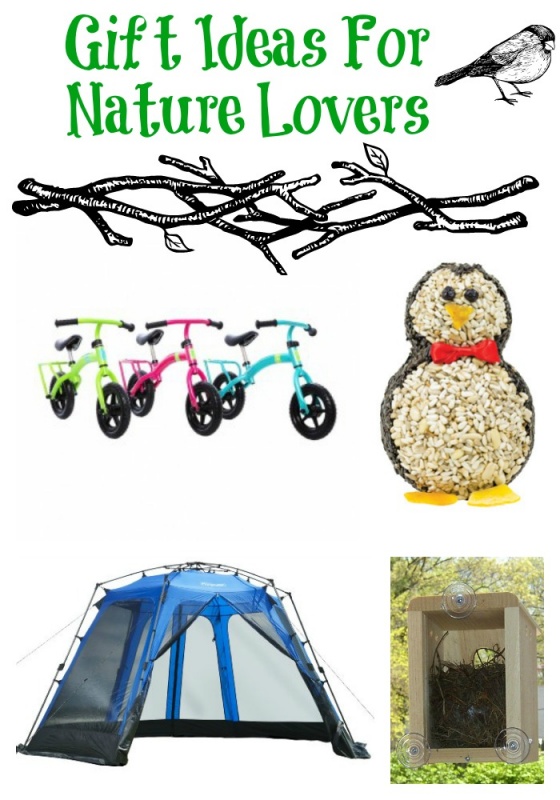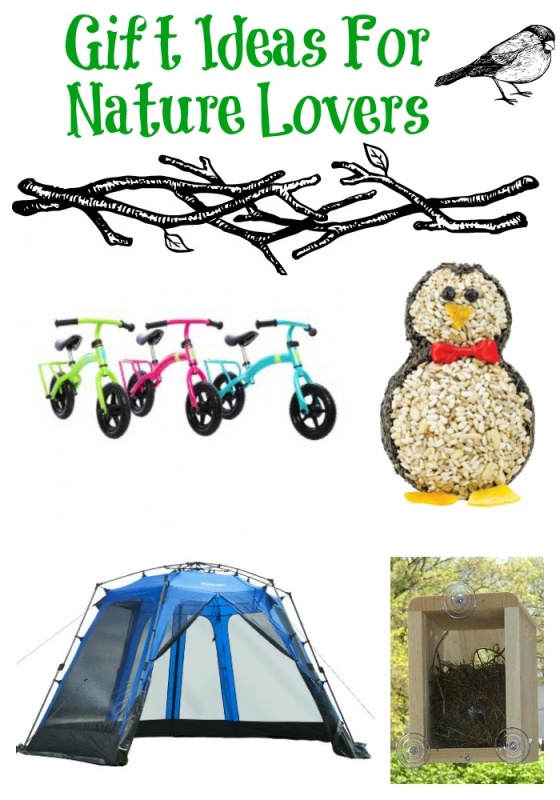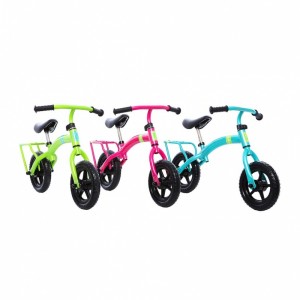 Balance bikes are a fun way for little ones to develop their balancing skills and learn to ride a bike. We see them everywhere now but there's only one balance cargo bike! Yuba, a company that specializes in cargo bikes, just launched the world's first kids' cargo bike. It's called the Flip Flop and comes in 3 vibrant colors: Lime, Raspberry, and Aqua.Not only does it have the rack that cargo bikes have, it has a unique 'flippable' frame which means kids from 18 months to 6 years of age can learn to balance and steer a bike.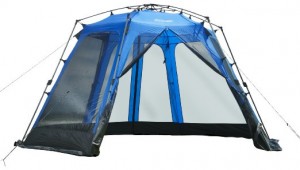 The Screen House from LightSpeed Outdoors is a versatile shelter. When assembled it is 81″ tall at the highest point so adults can easily walk under the shelter. The top is solid while the sides are a screen material so you can have some protection from the sun (UPF 30+) or rain while still accessing a breeze. My family likes having BBQ's and other outdoor parties in the summer and the Screen House is a great way to set up a table of food but keep some of the bugs away, making it a great gift idea for party hosts. It's also an ideal size for using over a picnic table for a bit of protection while eating or relaxing outside. Plus, it all packs up into a carrying bag so you can bring it on trips with ease.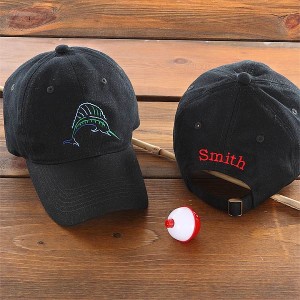 The Personalized Fisherman Hat from Personalization Mall makes a great gift for fishermen. The hat comes in black or white and be customized with a design of a bass or a marlin fish. The back of the cap can be embroidered with a name in your choice of 15 thread colors. My dad loves to bass fish so I had a bass hat made with his name on the back. At $19.95 it's a super affordable gift that feels really personal and heart-felt because it's customized. Plus, my dad always wears hats so I know he'll get a lot of use out of it making it practical as well. For more info check out my Personalization Mall Review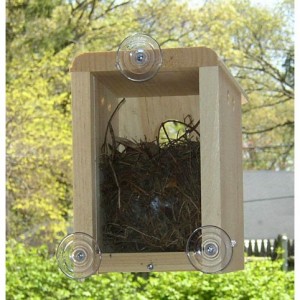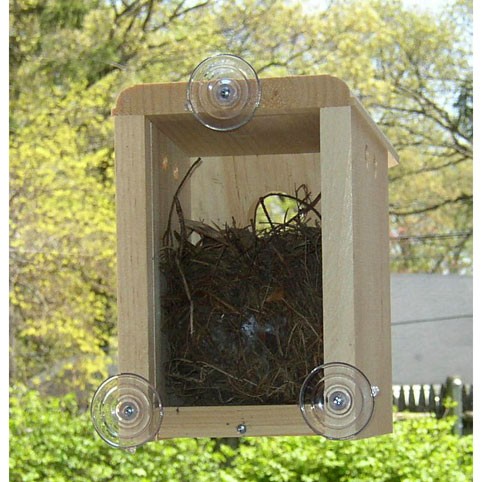 If you have a gardener or nature lover on your list, consider the Window Nest Box. It's basically a bird house that has one side that is clear and suctions up against a window or sliding glass door. When birds create a nest in the box, the backside of the box will be up against your window or slider so that you can see the nest, eggs, and baby birds without disturbing them. My mother in law has tons of bird feeders and houses but I know that the Window Nest Box will provide her with a truly unique experience. It can also be a great educational experience for children! Available at EarthEasy.com for $39.95 (shipping is free!).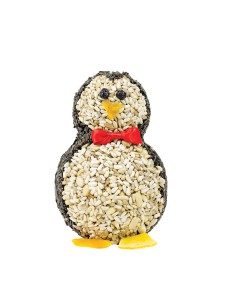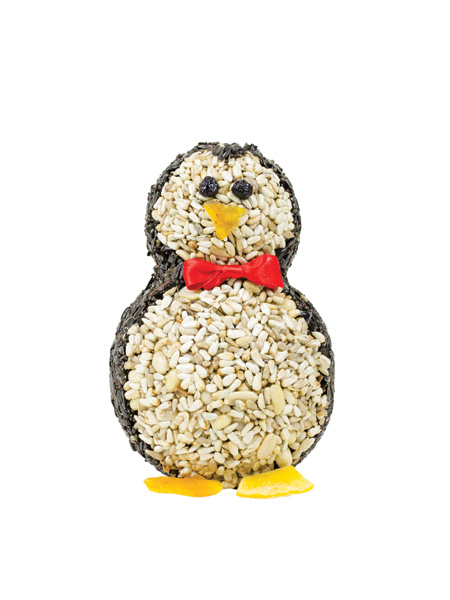 My mother and mother in law both love birds. I've given them both bird feeders in the past so I wanted a new, unique gift idea for them. Wild Birds Unlimited has festive bird feeders such as the Penguin Seed Cylinder which was unlike any I had seen before. They are made of seed and designed in shapes and colors of seeds that make them appear to be raccoons, snowmen and other designs. They are unique, adorable and affordable at just $18.99 each. They can be purchased online at WildBirdsUnlimited.com.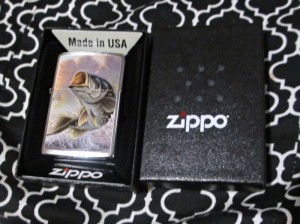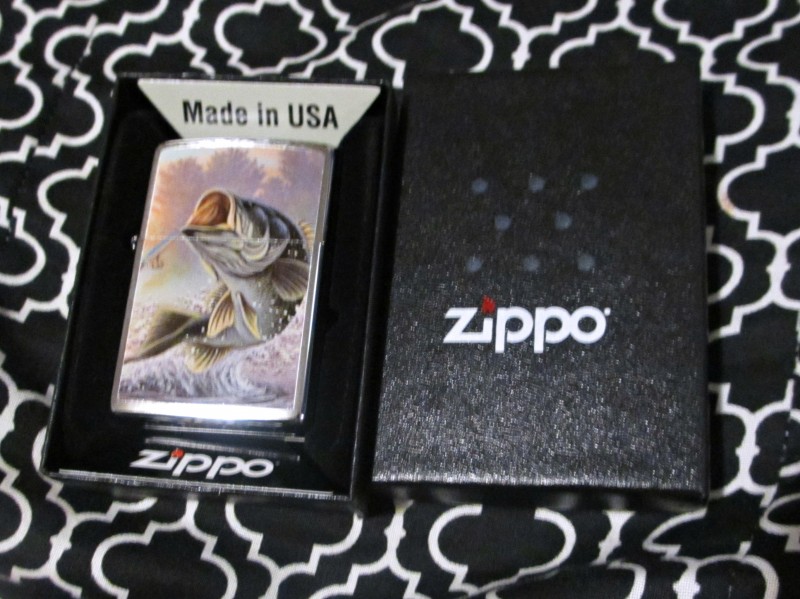 If you know a bass fisherman, the Seth Spradlin Bass Lighter makes a perfect gift idea or stocking stuffer. Zippo guarantees their lighters so they last a lifetime. My dad likes to bass fish so I know he'll think this Zippo is really cool. He has a wood stove and he regularly grills, has bonfires and other similar tasks where the Zippo will come in handy. Zippo has an entire line of "outdoors" themed lighters so if the outdoor enthusiast in your life prefers hunting or other outdoor tasks, still check out the Zippo collection as I'm sure you'll find the perfect design. Read my entire Zippo Review for more details.

Hi there! I am Emily Evert, the owner of Emily Reviews. I am 28 and live in a small town in Michigan with my boyfriend Ryan and our two pugs. I have a large family and I adore my nieces and nephews. I love reading memoirs, and learning about child development and psychology. I love watching The Game of Thrones, Teen Mom, Sister Wives and Veep. I like listening to Jason Isbell, John Prine, and other alt-country or Americana music. I created Emily Reviews as a creative outlet to share my life and the products that I love with others.
This post currently has one response.