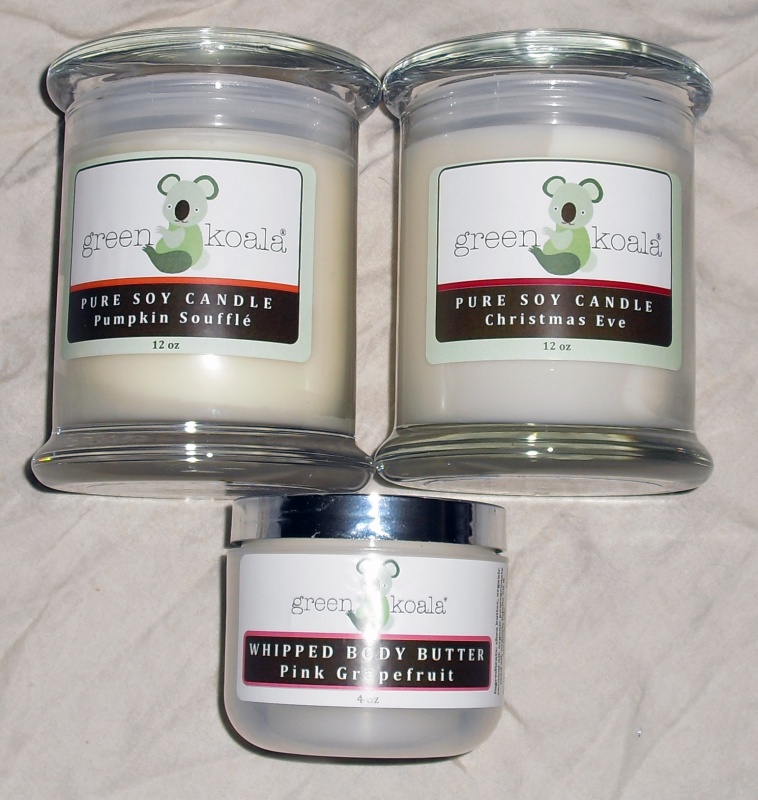 I received products from Green Koala for this review. All opinions are my own.
When it comes to candles and skincare products, I love to get all natural, eco-friendly products. We now know that paraffin wax is a carcinogen and may cause cancer, and that many of the products in store brand skincare products also contain harmful ingredients. Luckily, Green Koala has a line of handmade candles and skincare products that are eco-friendly and all natural. Natural products from Green Koala would make a great gift this holiday season!
I received the following from Green Koala for review: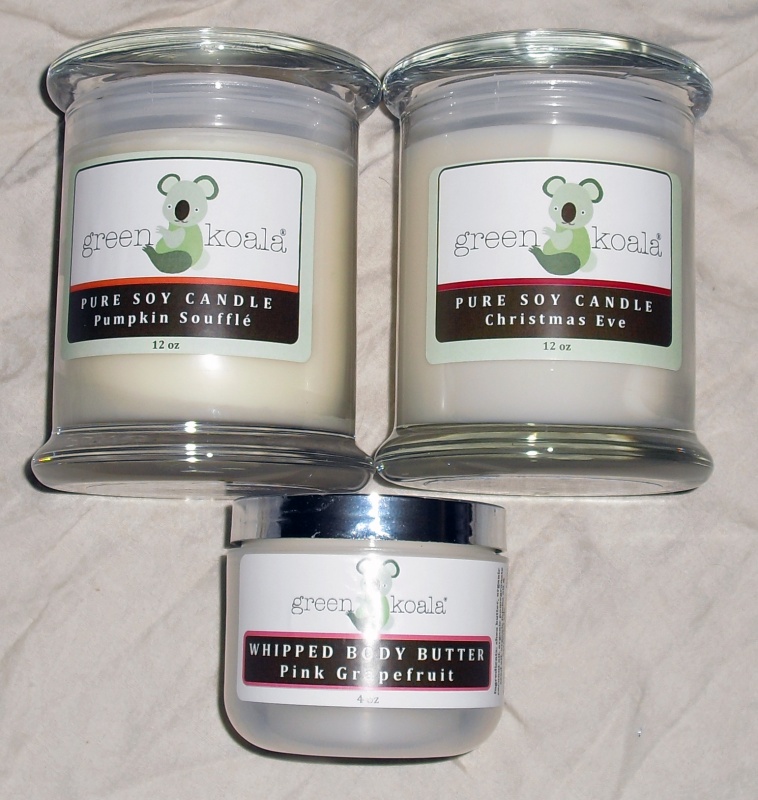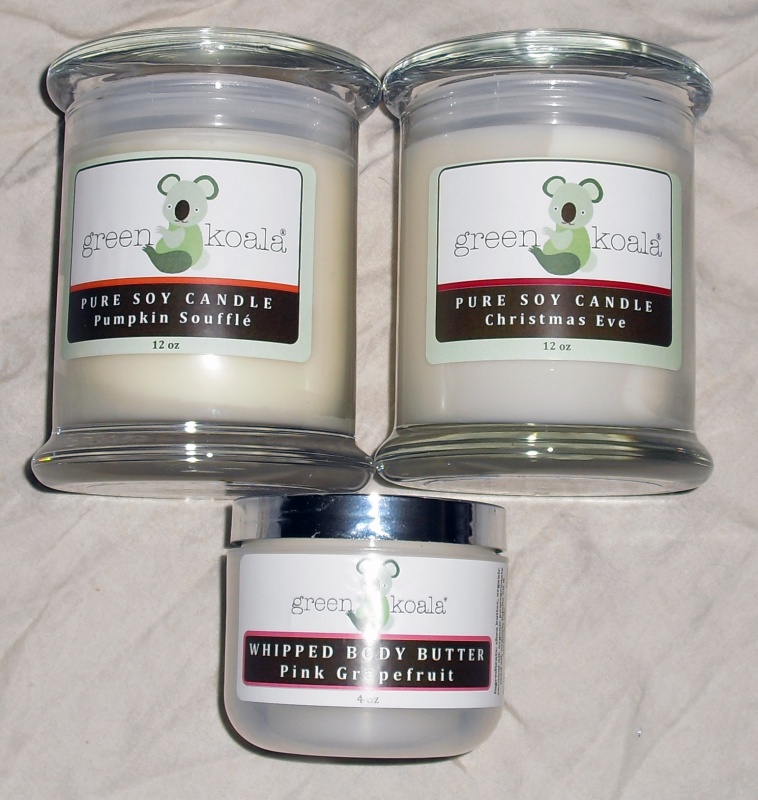 I received two 12 oz soy candles in Pumpkin Souffle and Christmas Eve. And Whipped Body Butter in Pink Grapefruit.
Green Koala's soy candles are made from 100% soybean wax and fragrance oils. There is no dye used. Soybean wax is non-toxic, non-carcinogenic and will not discolor your walls or furniture. It is also a renewable resource, unlike paraffin wax, and is biodegradable. By using soy wax in their candles, they help support the American soy farmer. Soy candles also burn longer than paraffin wax candles, up to 50% longer!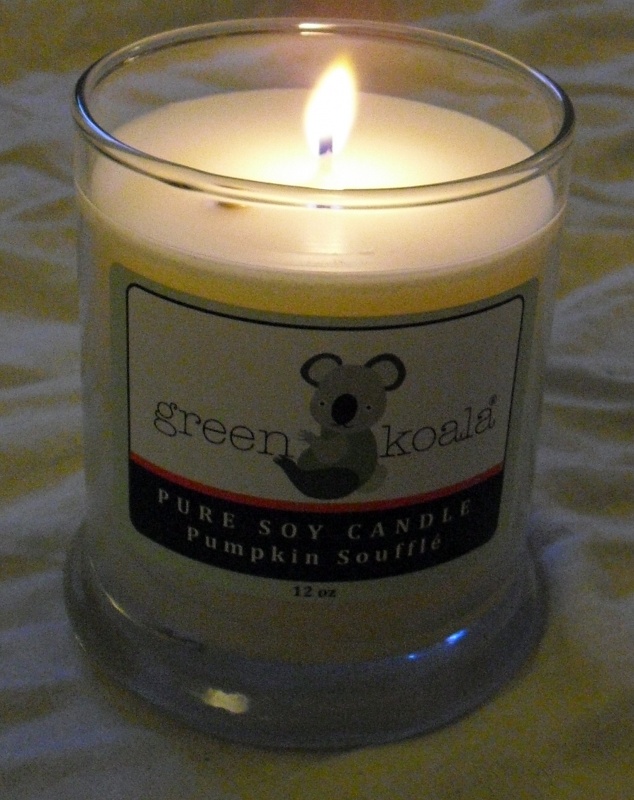 I really enjoyed these soy candles from Green Koala. They had a strong scent that really filled up the room, and the scents themselves are really pleasant. The pumpkin souffle smells just like pumpkins with a bit of spice. Pumpkin is one of my favorite scents, so I like to have it year round! The Christmas Eve scent is a really great scent, and would make a great gift. It has a nice, Christmas tree-like smell, that's perfect for the holidays!
The Whipped Body Butter was also amazing. Like all of Green Koala's skincare products the Whipped Body Butter contains no harmful preservatives, animal products, petroleum products, parabens, or lauryl sulfates. So you know you're getting an all natural product without any harmful ingredients. The Whipped Body Butter contains a blend of shea butter, coconut oil, pomegranate seed oil and jojoba oil. The ingredients work together to provide relief from skin irritations and inflammation, such as dry skin, eczema, and psoriasis.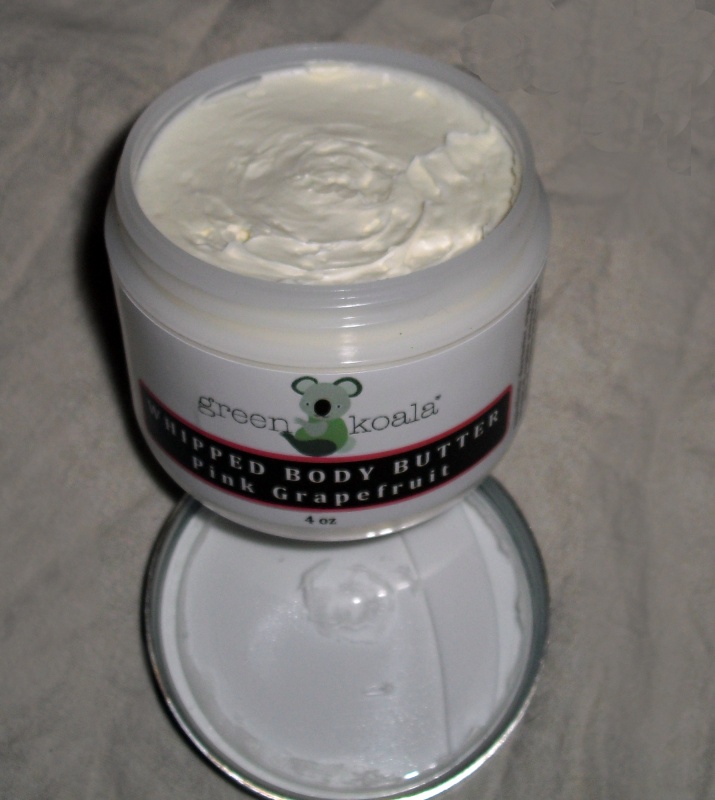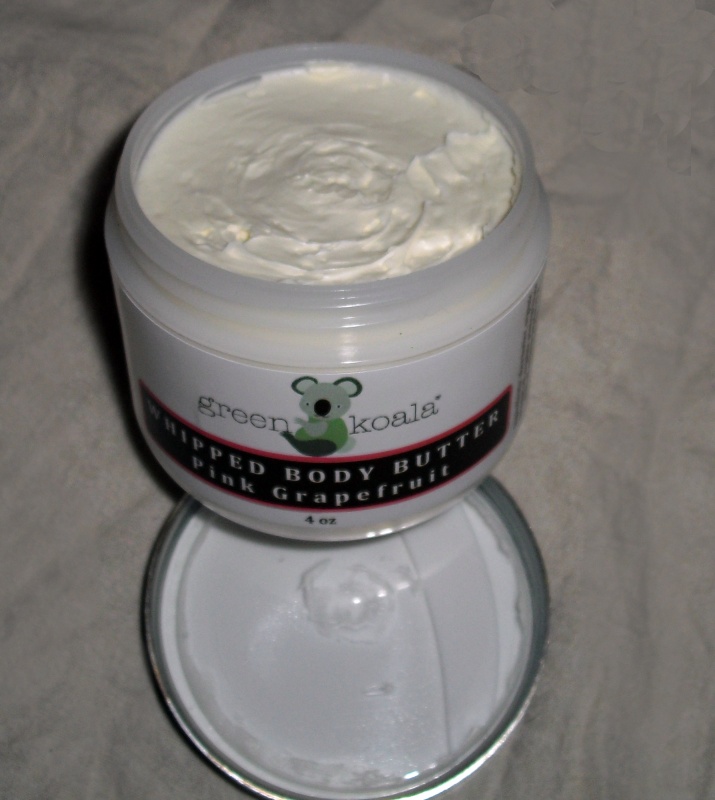 The Whipped Body Butter is so light, and soft, it feels truly heavenly. It rubs in well, and you don't need very much of it when you use it. It really hydrates my skin, and makes it feel great. I really like using it on my hands, because they get so dry, especially in the cold weather. The grapefruit scent is really nice and energizing, which makes it great to put on after a shower in the morning. It has a really true, grapefruit citrus scent.
Overall, I really enjoyed my soy candles and Whipped Body Butter from Green Koala. They were not only great candles and body butter that smelled great, but I loved knowing they were all natural, eco-friendly and handmade! Soy candles or all natural skincare products from Green Koala would make a great gift for just about anyone on your list this holiday season!
Buy it: You can buy the products seen here and more at the Green Koala Website.
Connect: You can connect with Green Koala on their Facebook.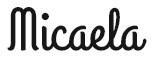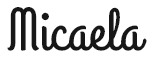 This post currently has one response.