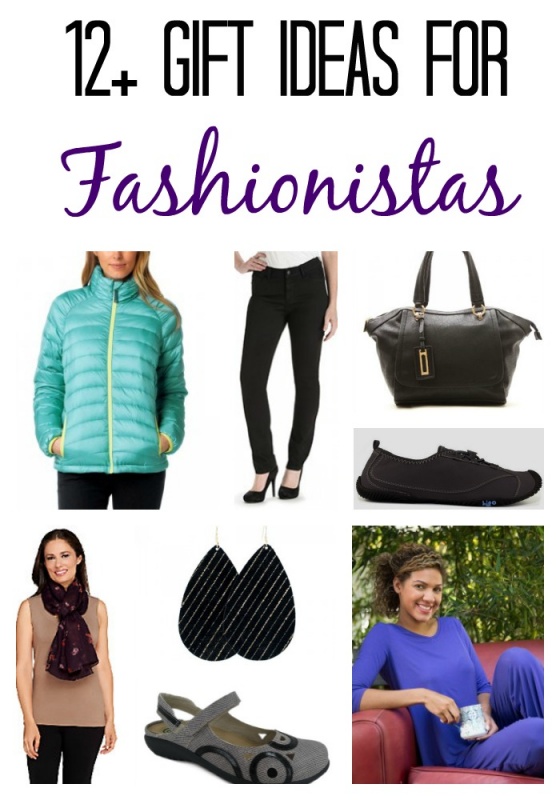 *Writers from Emily Reviews were provided with product samples. All opinions are our own.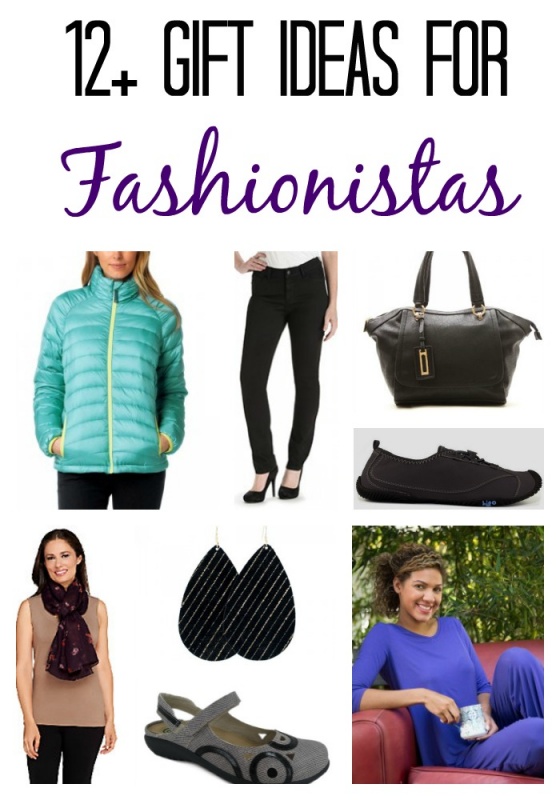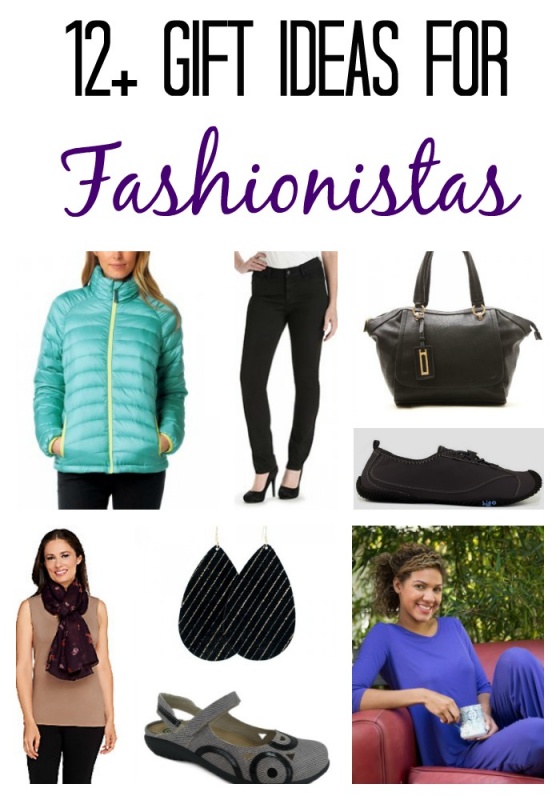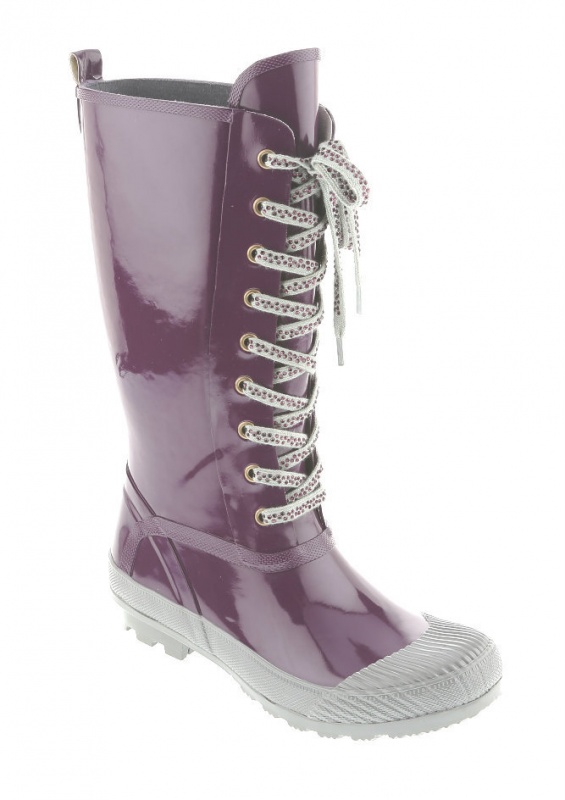 Dizzy Awesome Rainboots. These are super cute rainboots that come in purple, yellow, green and black. I find myself going outside for about 5 minutes at a time around 4-5 times a day to take my dogs outside. It's a quick trip so I want something easy to put on, but waterproof so that I can walk through snow in the winter. I do have to tug on the "tongue" to get them on but they are a lot easier to put on than regular shoes. These boots are perfect for those quick outdoor trips and adorable enough to wear on rainy days as well. The laces have little gems on them that coordinate with the boot color.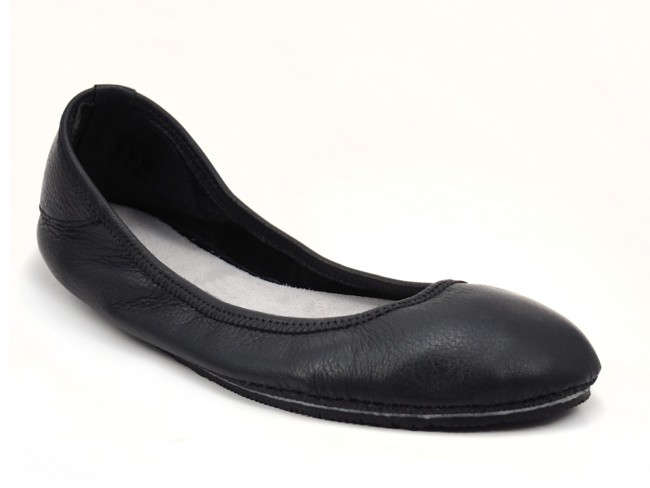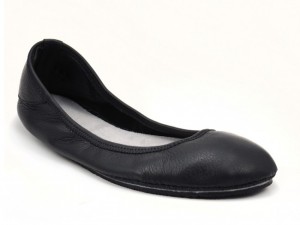 Health and comfort are the most important factors when choosing footwear. It's important to remember that shoes can promote the development of healthy bones, muscles and balance (or hinder it if you choose the wrong shoes). Soft Star offers handcrafted leather minimalist shoes in tons of fun styles and colors so they are definitely the way to go whether you're looking for footwear for little ones but also for grown-ups. They allow your feet to more freely and naturally. Take a look at Soft Star adorable ballerine flats. They are as stylish as they are comfortable! If you have a special design or color combination in mind, you can even DIY your perfect shoes and Soft Star will handcraft it just for you!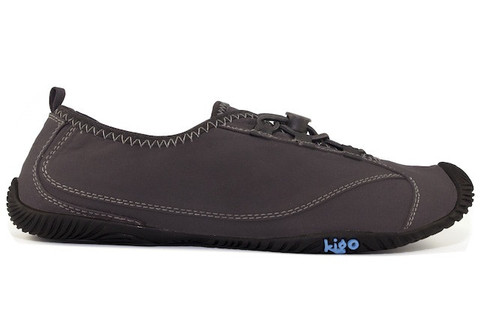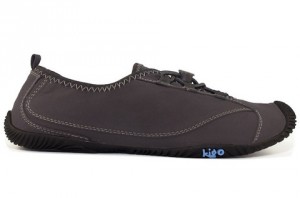 Shoes should be functional. Their main purpose is the protect our feet and allow them to move freely which is exactly what Kigo offers. Their shoes are ultra-lightweight and flexible. They also have a wide toe box so toes can stretch out for optimal balance and movement. Kigo doesn't only take the health of your feet seriously: they also considered the entire life cycle of their shoes. They were able to create shoes that are vegan, recycled, recyclable and upcyclable! They offer shoes in many different styles and colors for both men and women so you can freely express your personality and be proud to wear shoes that are both good for your feet and for the Earth. See my full Kigo review – it includes a giveaway that ends 12/4/2014.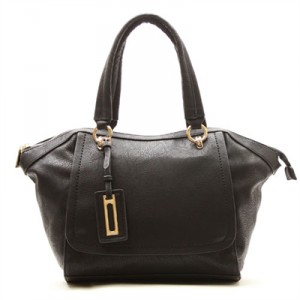 I have the perfect gift for fashionistas and busy moms! Robert Matthew is a line of fashionable and functional handbags. Robert and Matthew created the company after noticing a need for bags that fulfilled a woman's desire to be trendy and also worked with her busy lifestyle.  Robert Matthew bags are gorgeous and have lots of pockets for organization. They offer a variety of different sizes and styles to fit your needs. Check out my full Robert Matthew Review which has a discount code!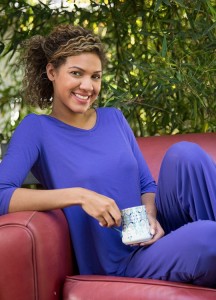 Yala Designs offers chic clothing, comfortable nightwear, graceful bedding and elegant bath products. They have a sustainable business making eco-friendly goods. Yala Designs bedding and bath products are a simple luxury.  Their clothing fits everyone at every stage of life. They have men's, women's, toddlers and baby goods. Yala Designs believes living well is always in style. My full Yala Designs review will go live November 18th so be sure to come back to learn more!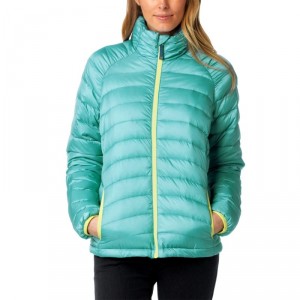 PrAna specializes in apparel and accessories for life-adventurers. They carry items for everyday journeys, climbing, yoga, hiking, and more. PrAna clothing has been created with organic, natural and recycled goods. They are a sustainable company with ambitious goals for reducing their business footprint. PrAna offers a large collection of Fair-Trade Certified styles. My full prAna review will go live November 23rd.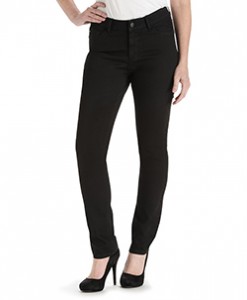 Since their beginning in 1889, Lee Jeans has been a leader in the denim business. They are dedicated to denim wear, work wear and casual wear. Lee Jeans offers pants, jackets and shirts for men, women and kids. They carry a wide array of fits, styles, finishes, and features. Lee Jeans are fashionable and functional, making them a great holiday gift. Come back on November 30th for my full Lee Jeans review.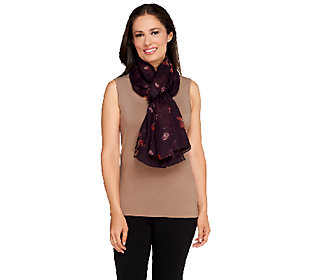 QVC is an online retailer that offers a range of products that will appeal to fashionistas and clothing lovers. For example, their Nichole Richie Collection Floral Printed Scarf would be a great gift idea for fashion-loving teen girls or women. It's available in black and mulberry and both are gorgeous. I think scarves are great gifts because they are one size fits all so no worry about knowing the proper size or hurting anyones feelings. I found the Floral Printed Scarf to be a feminine, stylish and classic print that would be suitable for a range of personalities, ages and looks. It's available at QVC for $29.75.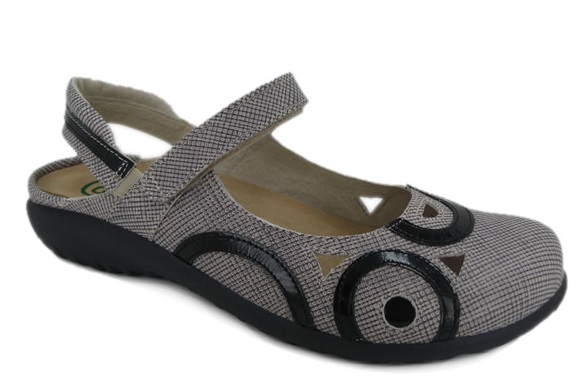 The Shoe Spa carries high end, luxury shoes for women. From designer heels, comfortable flats, adorable wedges, attractive sandals to practical tennis shoes, The Shoe Spa has it all. They focus on shoes that are both comfortable and fashionable. The Shoe Spa carries only top quality brands, from brilliant designers, and all at great, competitive prices. A pair of shoes from the Shoe Spa would make a great gift for any shoe-lover, and you can be guaranteed that the pair you choose for them would be fashionable, as well as comfortable, the perfect blend!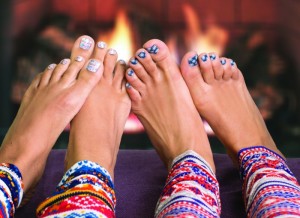 Jamberry Nail Wraps allow you to quickly and easily apply nail art to your fingers and toes. With over 300 wrap patterns, it is fun and easy to create a unique look. Jamberry Nail Wraps last much longer than a traditional mani/pedi plus they are a fraction of the cost. They are also chemical-free and odor-free. Jamberry Nail Wraps are a fun gift for girls, tweens, teens, and women. Full Jamberry Nail Wraps review & giveaway coming December 4th.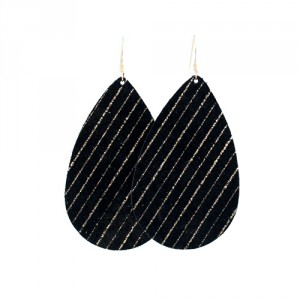 Every fashionista knows how great accessories can make an outfit. Nickel & Suede offers a fantastic variety of 100% Leather earrings such as this beautiful Gold Rush Suede Leather Set.  They offer their earrings in three sizes: small, medium, and large to suit the needs of each preference.  These high quality leather earrings are lightweight but pack a punch in style.  The tear drop style makes a great fashion statement while looking good on any face shape.  Head over to Nickel & Suede to view their great selection of earrings as well as their other lines of products.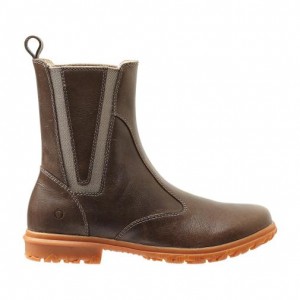 Bogs Footwear is the perfect combination of fashion and function. Bogs offers footwear for men, women, kids and babies. Bogs come in casual footwear, waterproof shoes, winter boots, hiking boots, hunting boots, work boots, steel toe boots, and shoes.  Bogs Footwear will stand up to wet, cold, windy weather. They "guarantee your 100% satisfaction." Full Bogs Footwear review coming December 11th.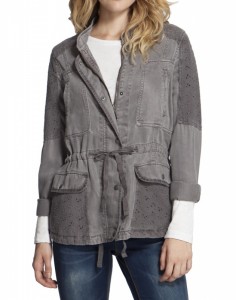 Max Jeans offers modern, sexy, and sophisticated women's apparel. They currently carry jeans, jackets and tops in many different styles and designs. Max Jeans products are timeless and versatile. They can easily be worn comfortable and casual or dressed up for a night on the town. Max Jeans give their customers high quality times at affordable prices. For my full review of Max Jeans and a giveaway, check back soon.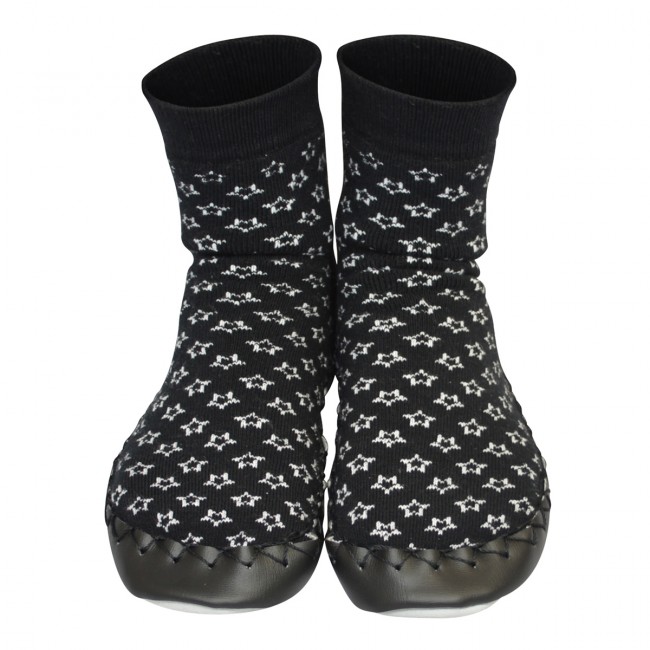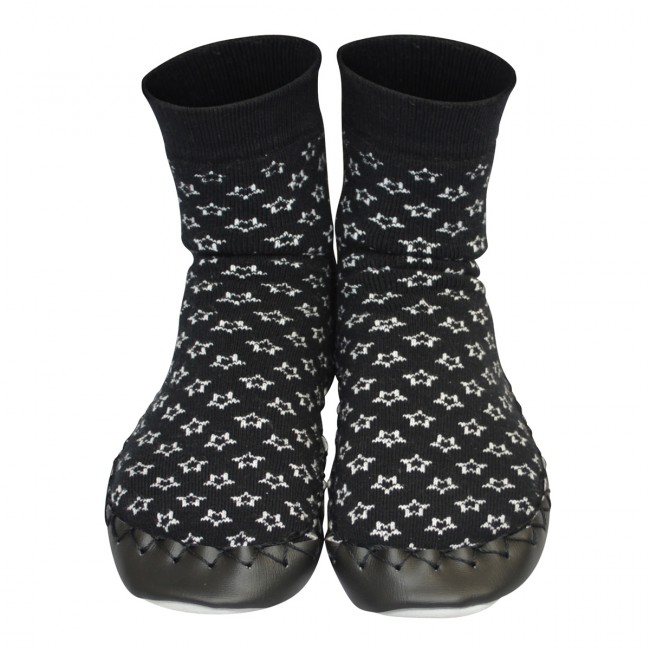 Moccis soft soled moccasins are basically thick socks with a very soft, thin leather sole. My feet get chilly in the winter in thin socks but I don't care for slippers with thick soles. I like to sit on my feet so the sole hurts my legs. Moccis are perfect for keeping my feet warm but being soft enough to keep me 100% comfortable regardless of how I sit. I wear a women's 7.5 in US and the 38-39 size are slightly roomy on me. They also make child-sizes for kids! Full review coming soon.


Hi there! I am Emily Evert, the owner of Emily Reviews. I am 28 and live in a small town in Michigan with my boyfriend Ryan and our two pugs. I have a large family and I adore my nieces and nephews. I love reading memoirs, and learning about child development and psychology. I love watching The Game of Thrones, Teen Mom, Sister Wives and Veep. I like listening to Jason Isbell, John Prine, and other alt-country or Americana music. I created Emily Reviews as a creative outlet to share my life and the products that I love with others.
This post currently has 2 responses.