*ImmuneIQ provided me with an allergy kit. All opinions are my own.
When I first brought my pugs home, I thought they had fleas. They were constantly scratching themselves with their paws or rubbing up against furniture to scratch the areas they couldn't reach with their feet. They also spent a lot of time licking and biting at their front paws, I thought this was because they itched. I researched online about treating for fleas and began giving them monthly flea medication. I knew about the 3 month life cycle so I expected it to take 3 months to fully take effect. After 4+ months, they were still scratching like crazy – Frank even had created open sores on some parts of his body from rubbing up against furniture so often and licking the same part of his paws until the fur was gone and the skin was raw. I felt awful for him. So, I turned to the internet again. This time, I started looking to see not just how to treat fleas but how to tell if dogs had fleas. I learned that excessive paw licking and biting are often signs that a dog is suffering from an allergy to something. I hadn't seen fleas on my dogs in months so I began to suspect that they weren't suffering from fleas but instead from allergies.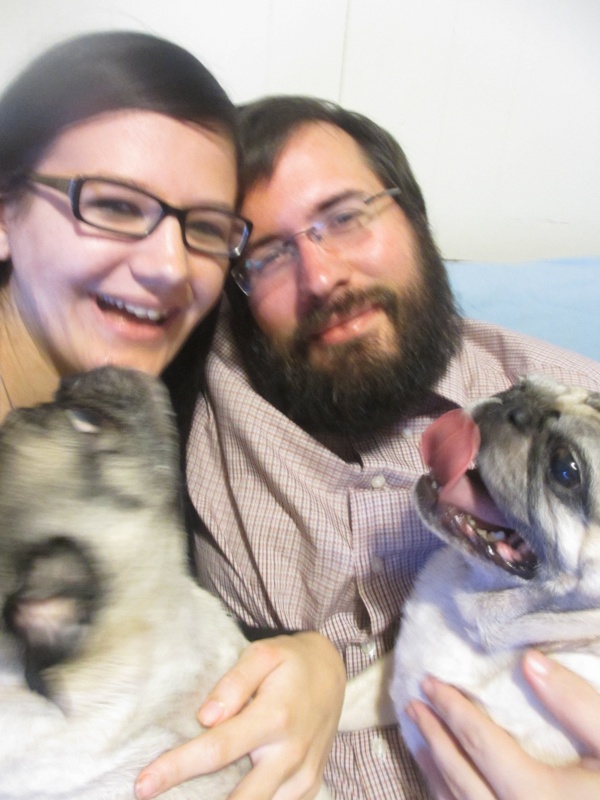 I read that dogs are often allergic to ingredients in cheap dog food so we started trying new brands. We saw some relief but still had more itching/scratching than I liked. I didn't know how to determine what they were allergic to other than just guessing which wasn't getting me very far. I couldn't afford to pay the vet to do an extensive allergy test because it would cost several hundred dollars. I thought I had no choice but to keep trying new foods until I heard about ImmuneIQ.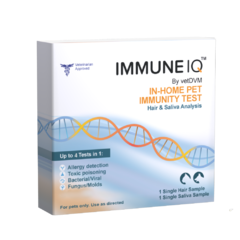 ImmuneIQ is a kit that you can purchase so that you can test your dog for common allergies at home. The kit is extremely simple, it's basically a note card with two tiny zip-close bags. One bag is empty and the other has half of a cotton swab. You fill the empty bag with fur (by brushing your dog with a brush and then cleaning the hair out of the brush). You take the half of a cotton swab and swipe it inside of your dog's mouth to get it wet and put it back in the bag. Then you simply mail the kit back to the company who will email you your dogs test results in about 2 weeks. The kit costs $87 and then you have to pay to mail the kit back to the company – my shipping fee was about $5 but yours may vary depending on the shipping options you choose and how far you are from the ImmuneIQ location.
I was able to test both of my dogs and to be honest I was shocked at the results. Both of my dogs have a LOT of allergies. The results are quite long so I wasn't able to create a single image that showed them all. There are three columns of results – the left-most column is ok/assistive (meaning your dog is not at all allergic to the items in that column and they may be beneficial for your pet). The middle column is neutral/yield to and the right most column is Not ok/overwhelming meaning your dog is significantly allergic to those item(s) and you should try to avoid them. There are seven categories for results – proteins, carbohydrates, fruits, vegetables, fatty acids, nutritional supplements and environmental. Both of my dogs were allergic to several proteins, carbs and fatty acids and were allergic to almost no fruits or veggies.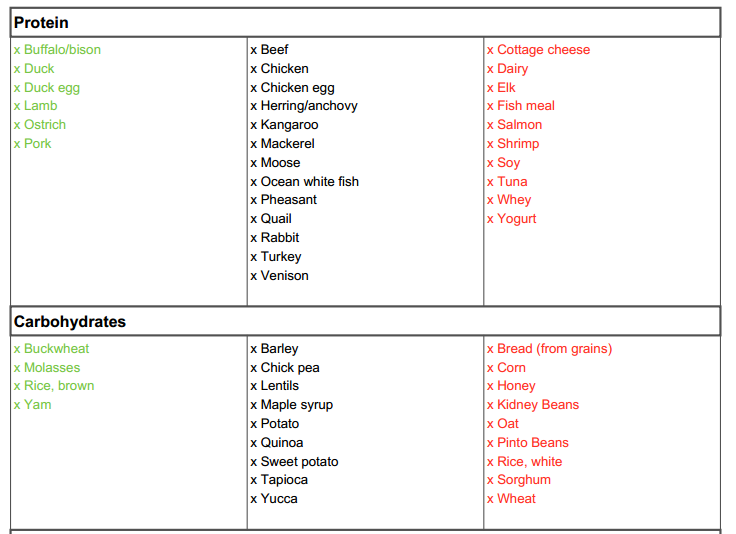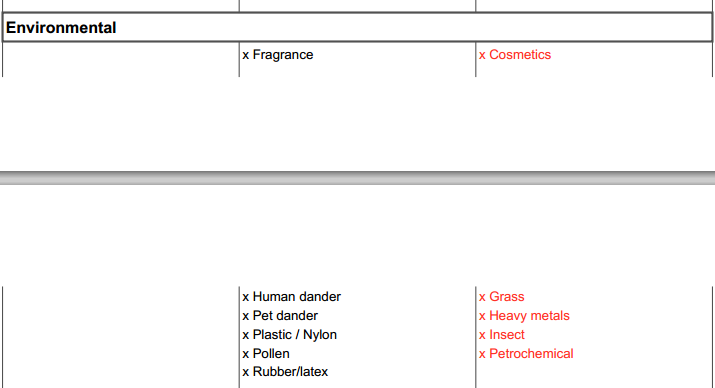 In total, Beans had 31 "Not ok/overwhelming" allergies and Frank had 30 but several of their allergies are different. I thought it was funny that through my "random guessing" at trying dog foods I had discovered that they both did best on a lamb based food and both of my dogs had lamb in their OK/assertive category.
I hadn't really considered environmental allergies, but after learning that Beans was allergic to grass I realized she spends a lot of time licking her paws soon after coming inside which makes sense given that allergy. While it's not reasonable for me to not let her outside, I can at least wipe her paws off when we come in from outside.
If you suspect that your dog has allergies and are looking for help discovering what their allergies are, I highly recommend the ImmuneIQ test kits. They are much more affordable than vet based kits and I found it really easy to use. My mother in laws dog has required allergy shots in the past because she's had such strong reactions, so for dogs like that an ImmuneIQ test could pay for itself if it saves you from paying for even a single allergy shot. If you have an itchy dog, an ImmuneIQ kit makes for a really practical christmas gift idea as well.
Do your dogs show signs of allergies? How do you avoid their allergens?
If you suspect that a person in your house may be allergic to your dogs, check out this post on managing childhood pet allergies.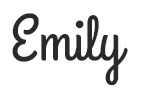 Hi there! I am Emily Evert, the owner of Emily Reviews. I am 28 and live in a small town in Michigan with my boyfriend Ryan and our two pugs. I have a large family and I adore my nieces and nephews. I love reading memoirs, and learning about child development and psychology. I love watching The Game of Thrones, Teen Mom, Sister Wives and Veep. I like listening to Jason Isbell, John Prine, and other alt-country or Americana music. I created Emily Reviews as a creative outlet to share my life and the products that I love with others.
This post currently has 21 responses.