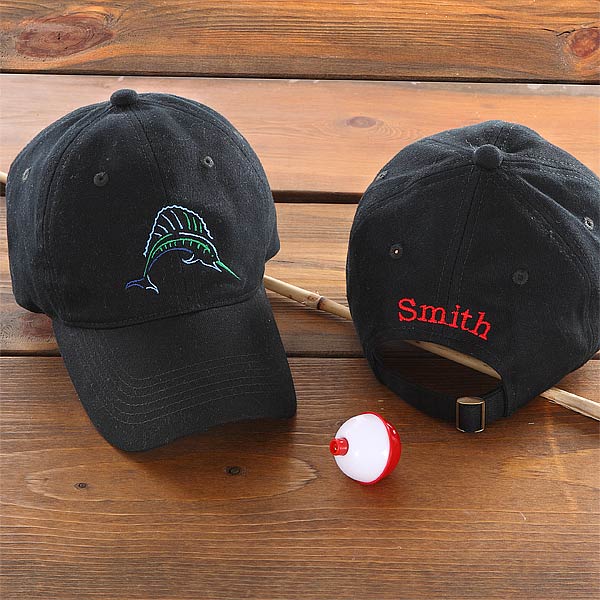 *I was provided with samples from PersonalizationMall.com. All opinions are my own.
Have you ever noticed that there are a few different types of gift givers? Some people seem to aim to purchase gifts that the recipient wouldn't be willing to purchase for themselves. It's certainly a fun way to indulge them but it can get expensive fast. Other gift givers aim for more practical gifts. I definitely fall into the practical gift giving category. I feel like a gift has the most value if the recipient gets a lot of use out of the item. Yet, I don't want to give boring gifts so I try to look for gifts that I know will be well-used but that also feel unique, personal or special.
PersonalizationMall.com is a website that sells a range of products from clothing and accessories to home decor and tons of items in between. Everything that they sell can be personalized in some way – whether it's by adding a name or hand-choosing a hair and eye color for the "characters" on the item. Personalization of items at PersonalizationMall.com are always free. I was sent two products that are practical gifts that have a special, personalized feel.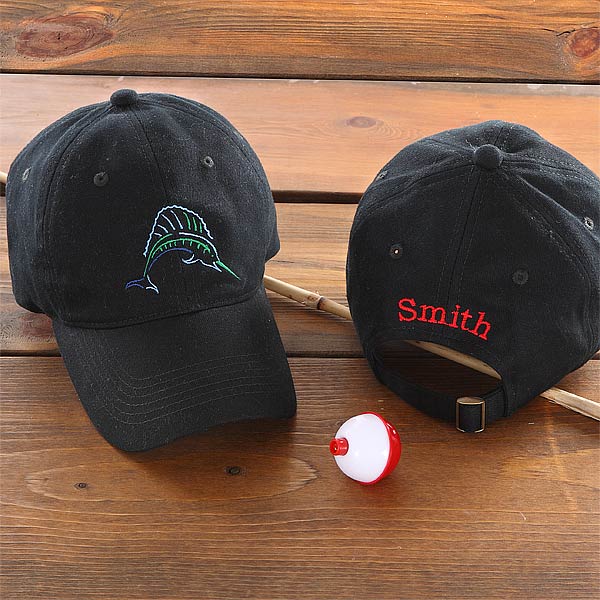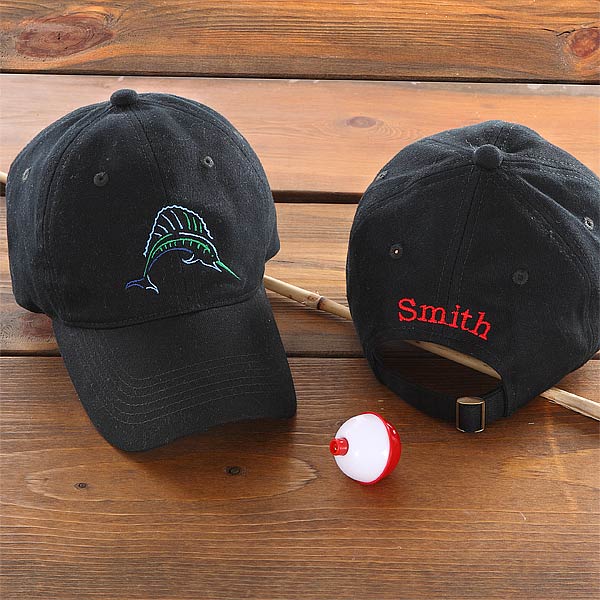 My dad is a really simple guy who I struggle to find gifts for. I couldn't even guess how many times I've bought him gifts that I never wound up seeing him use. My dad wears a baseball style hat on a daily basis so I thought a hat would be a nice practical gift. He doesn't follow any sports teams so I started brainstorming for other hat designs that he might like. My dad's biggest hobby is fishing and he almost always chooses to bass fish when he goes fishing. When I found the Fisherman Personalized Cap I knew it would be perfect.
The cap comes in black or white. You can choose to order it in one of two types of fish designs – bass or marlin. My dad likes to bass fish so I went with the bass design and the fish is light and dark blue threads. The back of the cap can have a name embroidered (up to 8 characters) and you can choose between 12 thread colors, I chose emerald Green.  The embroidery seems really tightly sewn so I don't worry about it getting caught and beginning to unravel. The back of the hat is adjustable by a few inches to get an ideal fit. The hat is $19.95 and personalization is free so I thought it was a really affordable, practical gift that feels super special. If you have a fisherman on your Christmas list, check out the other fishermen gifts at Personalization Mall – there are several!
The second items that I was sent from Personalization Mall was for my 1.5 year old niece Kelsie. She's old enough now where her personality is really showing. She hasn't taken to any specific blanket but she likes to rub blankets or even soft clothing when she's sleepy. She's old enough now where she has too much spunk to use those light-pink baby blankets that she's had since she was born so I went looking for a little more grown up blanket for her. I loved the bright & bold colors of the Little Zebra Embroidered Baby Blanket. It has a ruffled zebra print trim with the rest of the blanket being a hot pink, super soft swirled fabric. The blanket measures 30″ by 40″ making it a great size for cuddling (or using in a stroller or car seat) for Kelsie right now. I had it embroidered with her name, it could have up to 12 letters added. The spelling of her name is not the most popular way to spell it, so I was excited to get to make her a custom blanket that has her name spelled correctly. The font used is not optional but I loved how it turned out on the capital K at the beginning of her name because the two edges of the K curl back to make a heart-shape which is super cute. This blanket is currently on sale for $32.20 (personalization is free) – this blanket will make a great gift for babies or younger toddlers on your list!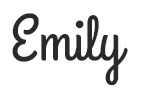 Hi there! I am Emily Evert, the owner of Emily Reviews. I am 28 and live in a small town in Michigan with my boyfriend Ryan and our two pugs. I have a large family and I adore my nieces and nephews. I love reading memoirs, and learning about child development and psychology. I love watching The Game of Thrones, Teen Mom, Sister Wives and Veep. I like listening to Jason Isbell, John Prine, and other alt-country or Americana music. I created Emily Reviews as a creative outlet to share my life and the products that I love with others.
This post currently has one response.