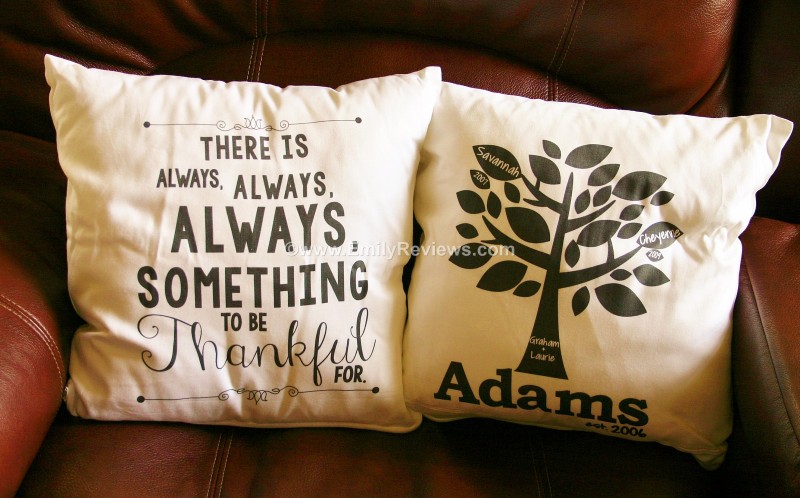 I received product from Zoey's Attic Personalize Gifts for my review. All opinions are my own.
There is just something extra special about personalized gifts. Zoey's Attic has a wide assortment of personalized gifts. They offer items for babies, kids of all ages, parents, grandparents and teachers. The gift of a personalized t-shirt, bag, mug, pillow, apron or holiday ornament, show that you were thinking specifically of that person when you had the gift created. It sends a message that you took the extra time to design a special gift just for them. Zoey's Attic makes truly one of a kind treasures.
For my review, I received two custom throw pillowcases with pillow inserts. They are 14" x 14" in size. They inserts can be removed for cleaning.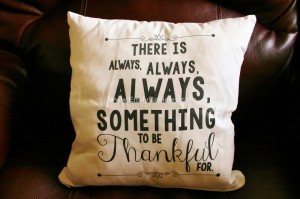 One of my pillows has a quote on the front; it reads "There Is Always, Always, Always, Something To Be Thankful For." I adore this saying. It might be hard to remember at times, but if we look hard enough we can always find something to appreciate. Having this reminder on my bed will be nice. The pillow is beautiful and the quote makes it that much more special.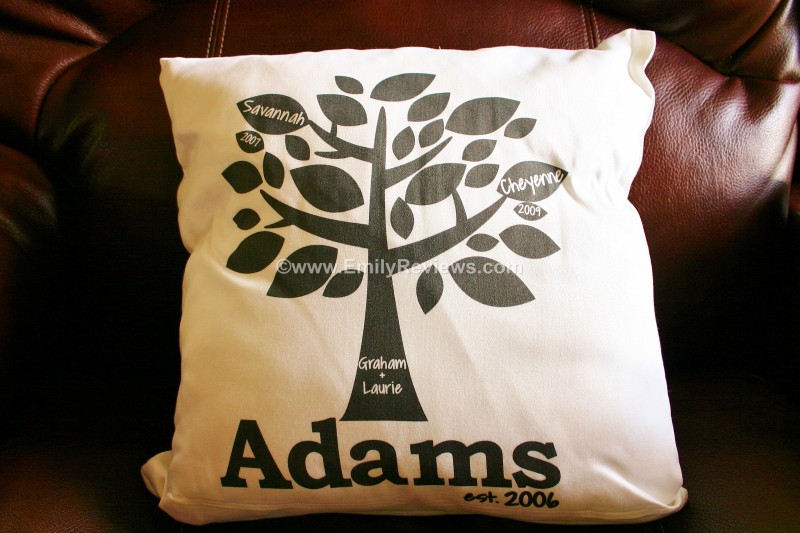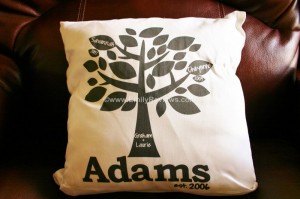 The second pillow I received has a family tree on it. I had the pillow personalized with my family members' names on it along with the year my husband and I were married. This pillow warms my heart. I love celebrating my family and see the pillow on my couch is a nice reminder of my loves.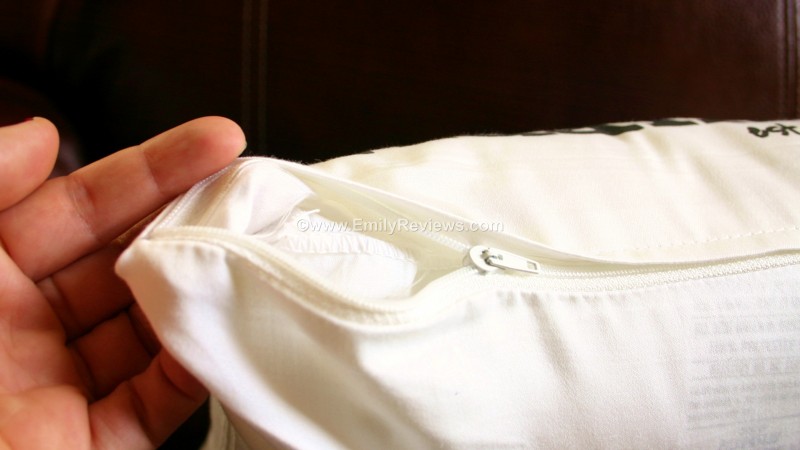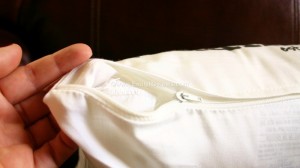 Both of these pillows are items I will cherish for a long time. I think they would make great holiday gifts, especially for grandparents. They would also make cute anniversary gifts.
To learn more about Zoey's Attic Personalize Gifts, please visit their website. You may also connect with them on facebook, twitter and pinterest.
One lucky winner will receive a $35 Gift Code for Zoey's Attic Personalized Gifts. This is a US giveaway and it will end on 11/22/2014.


Hello, my name is Laurie. I have been married to my husband for 14 years. We have two young daughters, ages 11 and 13 years old. My family and I live in Oregon so that means we are just minutes from the beach, mountains, and desert.  We love it here and try to spend as much time outdoors playing as we can. When we aren't outside playing, I enjoy reading, gardening, refinishing furniture, and other crafts.
This post currently has 3 responses.