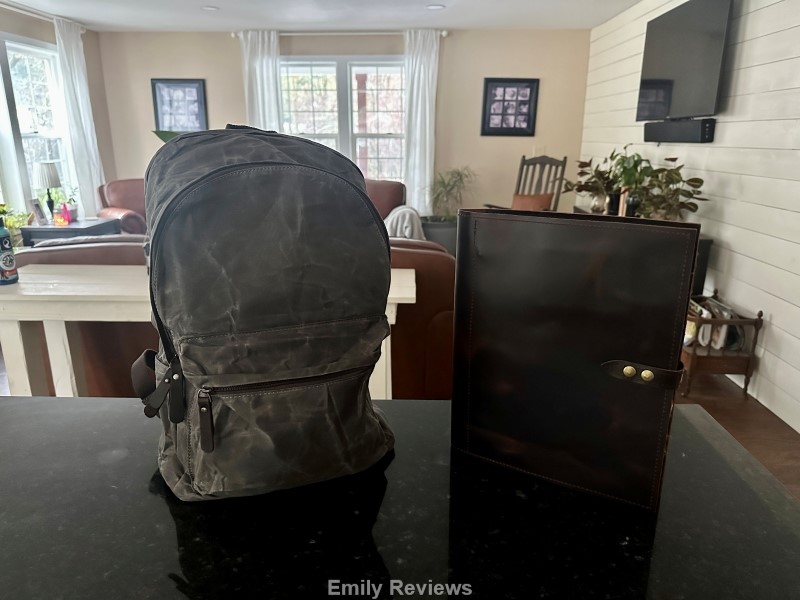 Thank you to LeatherNeo for providing me with products to facilitate my blog review. All opinions are 100% my own.
Are you in the market for a truly thoughtful gift? Check out the selection of personalized leather goods at LeatherNeo!
LeatherNeo offers customers a collection of leather photo albums, journals, bags, belts, electronics covers, and more. All of their items are handmade using full-grain leather and high-quality canvas. LeatherNeo also allows customers to personalize items with a name, a special saying, or a meaningful date. Whatever you want to make your gift that much more unique.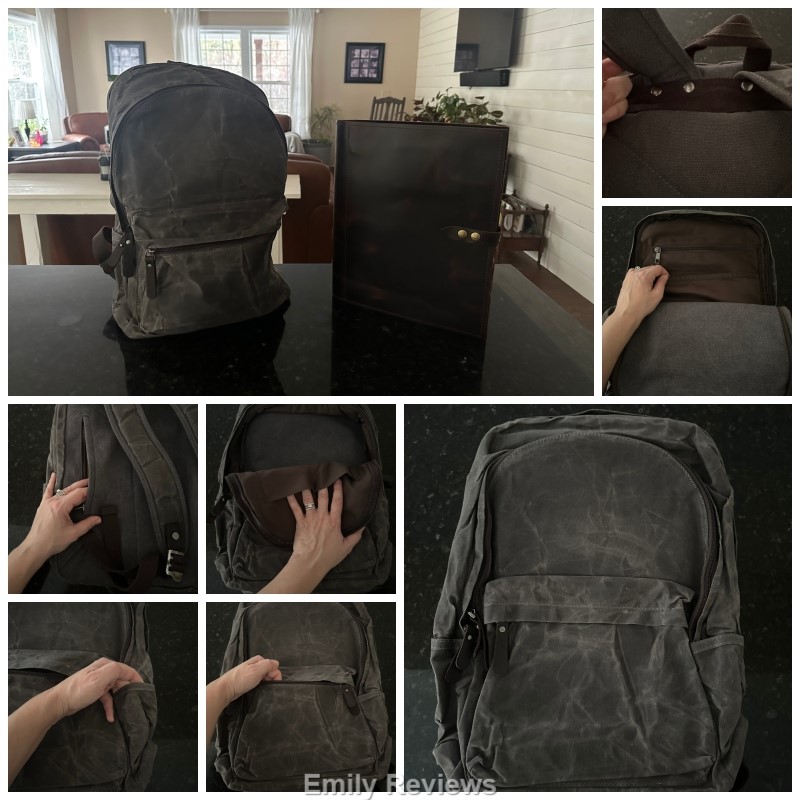 My family and I have started traveling quite a bit. On our last couple of trips, I noticed that my husband could use a new backpack to hold his carry-on items. I decided to surprise him for his birthday with a Men's Waxed Canvas Backpack.
The Men's Waxed Canvas Backpack is perfect for carrying your supplies. The bag is made with 100% cotton waxed canvas. Waxed canvas is water-resistant. The Men's Waxed Canvas Backpack has multiple pockets. The outside has a small and medium-sized zippered pocket as well as two side pockets. Inside the main pocket, there is a small zippered pocket and a sleeve to secure an electronic device. The Men's Waxed Canvas Backpack can easily accommodate a laptop up to 15.6" On the back of the backpack, the part that lays up against your back, also has a small zippered pocket. The Men's Waxed Canvas Backpack is available in three colors, Celadon (shown), Black, and Kahki.
Wow, I am impressed with the Canvas Backpack! LeatherNeo designed a beautiful bag. The craftsmanship of the bag is wonderful. The stitching is straight and appears to be long-lasting. The buckles, straps, and zipper pulls are attractive and feel secure. The design of the bag is well thought-out. It has room for all your stuff and stores it in a way that makes it easy to find and comfortable to wear.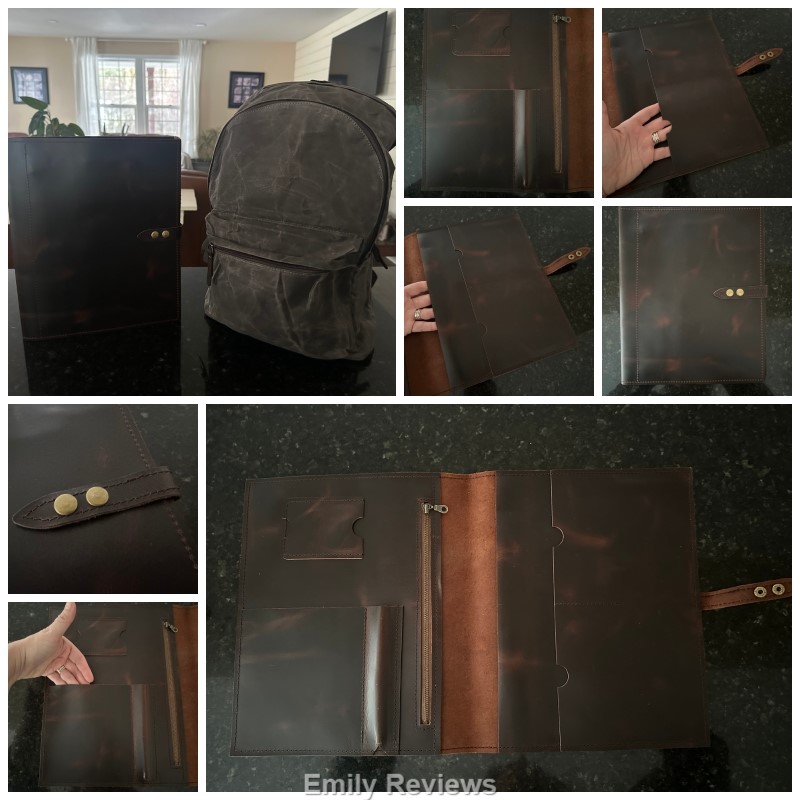 While I was on the LeatherNeo website, I also decided to get my husband a Luxury Leather Document Folder Portfolio Case. When we travel, we still print out all of our important documentation such as hotel confirmations, rental car information, flight tickets, etc. Even with technology being as advanced as it is, we still prefer to have that information easily accessible. You never know. Your electronic device could have a low battery, get damaged, or be lost. Having that paperwork with us just makes us feel better.
The Luxury Leather Document Folder Portfolio Case is great for organizing your essentials. It has several interior pockets and one zippered pocket to hold your credit cards, cell phone, ink pen, passports, tablet, and whatever else you need. The Leather Portfolio has a snap closure. You can customize your item with a personal message and choose between different sizes. I selected the US Letter size.
I am pleased with the Luxury Leather Document Folder Portfolio Case. It is going to be nice having one place to keep all of our important documents when we travel. The leather is top-quality, the design is beautiful, and it is well-made. The Luxury Leather Document Folder Portfolio Case is going to be essential to our trips.
If you are looking for a unique gift or something to make your traveling easier, I suggest checking out LeatherNeo!
Buy It: Please visit the LeatherNeo website to see their great selection of products and convenient shopping locations.
Connect: Don't forget to follow LeatherNeo on Facebook and Instagram for the latest product announcements and special offers.


Hello, my name is Laurie. My family and I live near the Oregon coast. When we aren't at work, in school, or on the volleyball court, we enjoy traveling, cheering for our favorite sports teams, playing outdoors, and checking off items on our bucket list. We are lucky in that both sets of our parents, as well as our siblings and their families, live within an hour of us. We get together often to help one another out, celebrate milestones, and go on adventures together.
This post currently has 6 responses.