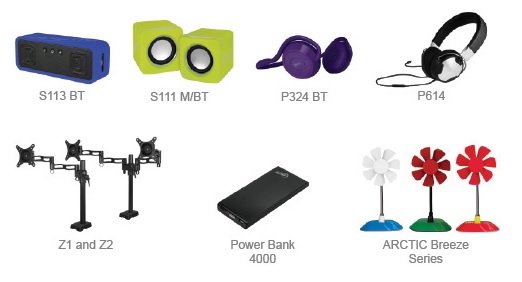 Thank you ARCTIC
for providing me with products to review, free of charge.
These are my own honest opinions.
 Nowadays, there are so many electronic products it's hard to know which ones to choose. One of the criteria that I look for is to purchase products from a company that is well established and took the time to develop their expertise.

 ARCTIC is such a company. They started out with quiet cooling systems for PCs, for which they are now very well known. In the last few weeks, they started to expand their product line to include computer and mobile accessories as well as home entertainment products and accessories. Their products are now currently sold in over 45 countries across the globe!
Above is a small sample of the products they offer.
For this review, I received the Home Charger 4500 and the all new Studio Bluetooth 4.0 Headphones (P614 BT).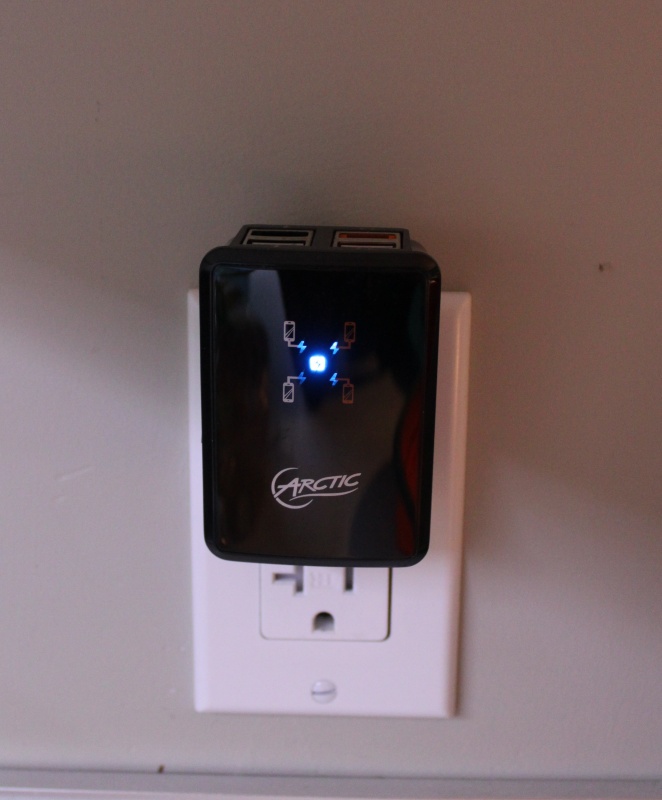 The Home Charger 4500 is a practical device that everyone should have at home! It can charge up to 4 USB devices at once. I have to admit, I'm pretty bad when it comes to remember to charge my devices, and when I do, I usually have to go a scavenger hunt to find a usb cord.
The Home Charger is great because I always leave it on the same outlet and always leave a couple cords with it so I never have to look for them.
It has a total capacity of 4500mA so it can handle charging 4 devices at once. The fact that it has a 86% efficiency rate saves you electricity. There are 2 orange ports and 2 black ports. The black ones can fast charge Smartphones of every major manufacturer (Apple, Nokia, LG, Huawei, Blackberry, Samsung, Motorola, Sony, HTC, Lenovo). The orange ports are designed specifically for iPads and iPhones.
This charger has LED indicators which tells you not only if the charger is plugged it and receiving power or not but also whether each port is charging and how fast. Another great safety feature is the thermal, short circuit, over-current and over-voltage protection which means your device can be safely charged on this home charger.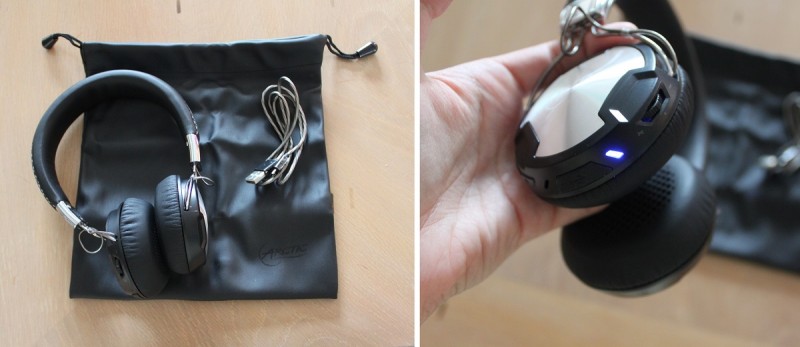 The Studio Bluetooth 4.0 Headphones are great headphones designed to work with Bluetooth devices such as smartphones or a laptop or PC with a Bluetooth adapter. It uses advanced technologies such as enhanced neodymium drivers and high-end Bluetooth chipset which deliver crisp and clear sound completely wirelessly. I was really impressed with the overall sound quality, which is outstanding for a wireless headset but doesn't leave to be desired even when compared with wired headphones.
The pairing process with my phone was super easy. Compared to other Bluetooth headset, this one has a great battery life of up to 30 hours thanks to the large rechargeable Lithium-polymer battery. I also love their modern design. The soft cushions are great to immerse myself in the music and they are also super comfortable.
There are buttons conveniently placed directly on the headphones to adjust volume, and skip a track. Since they are designed to play music from your phone, it was also essential that they include a microphone so it was easy to easy to alternate between listening to music and speaking on the phone. There are also buttons to pick up and hang up the phone directly on the headphones.
I really love both products for their ease of use and practicality. ARCTIC really delivers in terms of quality and design and yet, they products remain fairly priced.
Find Out More: Head over to ARCTIC to see for yourself the selection of innovative and affordable electronics they offer. 


This post currently has one response.