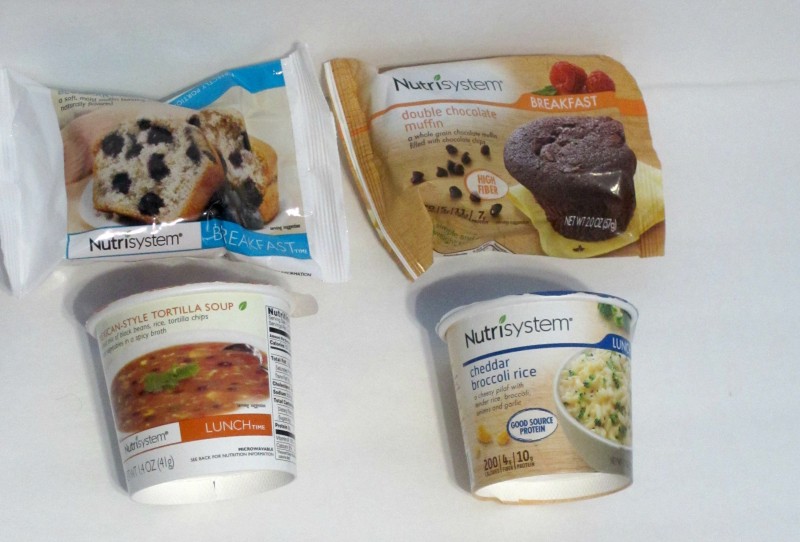 I have been provided with a Nutrisystem plan in exchange for sharing my honest experience and results on my blog. All opinions are my own.
You may have noticed that I hadn't posted a Nutrisystem update in a couple of weeks. The reason for the delay was I wasn't sure if we were continuing with the Nutrisystem blogging program. I knew that Ryan wanted to but we were originally signed up for three months and had to request an extension so that he could keep going with this awesome program and keep getting results. Finding out that we got to keep going took a couple of weeks but we are back!  Ryan never ran out of Nutrisystem food so he has continued with the diet this entire time.
I apologize in advance because this blog post doesn't include up-to-date weight loss results. Seems how I wasn't writing weekly updates, Ryan wasn't weighing on a set schedule like before and hasn't weighed in since the 18th. I planned to have him weigh today just so I could have an updated number for this post but Ryan has a flu-like bug right now and hasn't really left the couch in about 24 hours so I don't want to bug him to weigh while he isn't feeling well. My last update was week 12 and he was down to 223.5 which was a total of 35 pounds lost for him. On the 18th (12 days ago) he weighed in at 220 so he was down another 3.5 pounds, bringing his total weight loss to 38.5 pounds.
While we are continuing Nutrisytem for another month, Ryan won't be on Nutrisystem indefinitely. It's worked well for him so we want to learn how to begin buying more grocery store foods that are similar to Nutrisystem so that we can continue his weight loss and/or maintain his weight-loss once he's off the program. Nutrisystem just altered their product packaging so it now highlights what the big benefits of each Nutrisystem entree or snack is. In large letters on the front the package show off how many grams of protein and fiber the item has as well as how many calories. I love this switch because it highlights WHY these Nutrisystem foods are helping you lose weight and you can learn a bit more about what type of nutritional information you need each of your meals to include when off the program.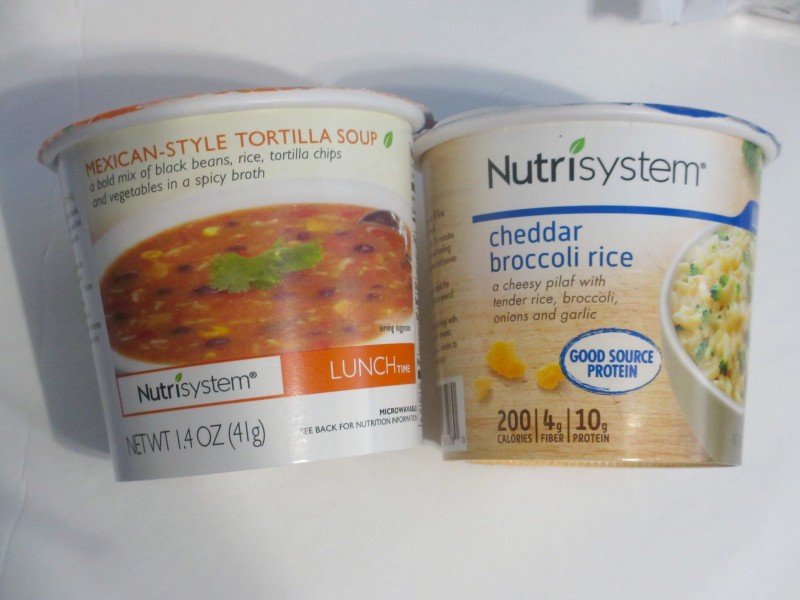 Old packaging on left, new packaging on right. Notice the calorie, fiber, and protein info displayed prominently.
The product change also switched the name of "desserts" to "snacks" and changed the color of some of the packaging. Breakfast and lunch packages swapped colors – breakfast used to be blue and is now orange, and lunch used to be orange and is now blue. Ryan's order this month included a pretty divided mix between old and new label so we have a lot of each but I love the new changes that show off the nutritional information.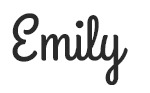 This post currently has 5 responses.