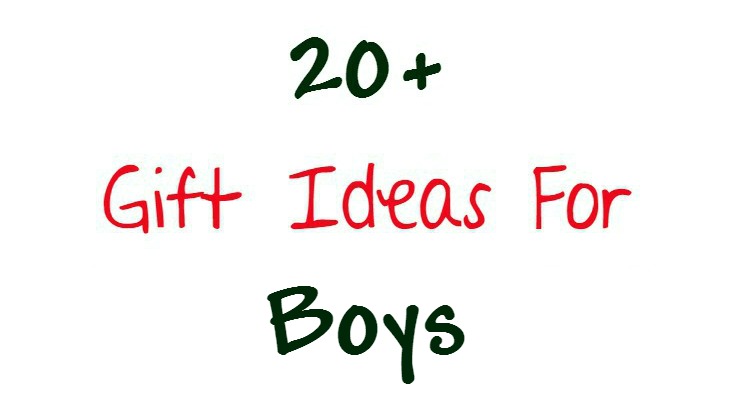 Emily Reviews writers were sent products for gift guide inclusion. All opinions are our own. There are affiliate links in this post.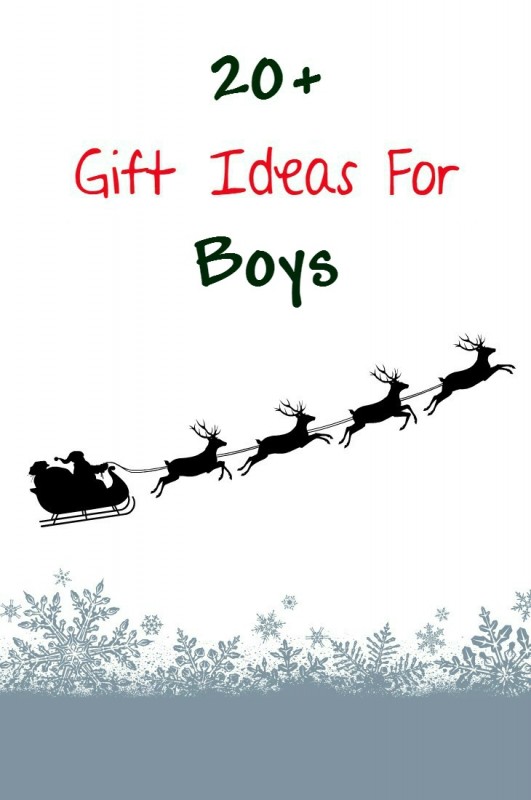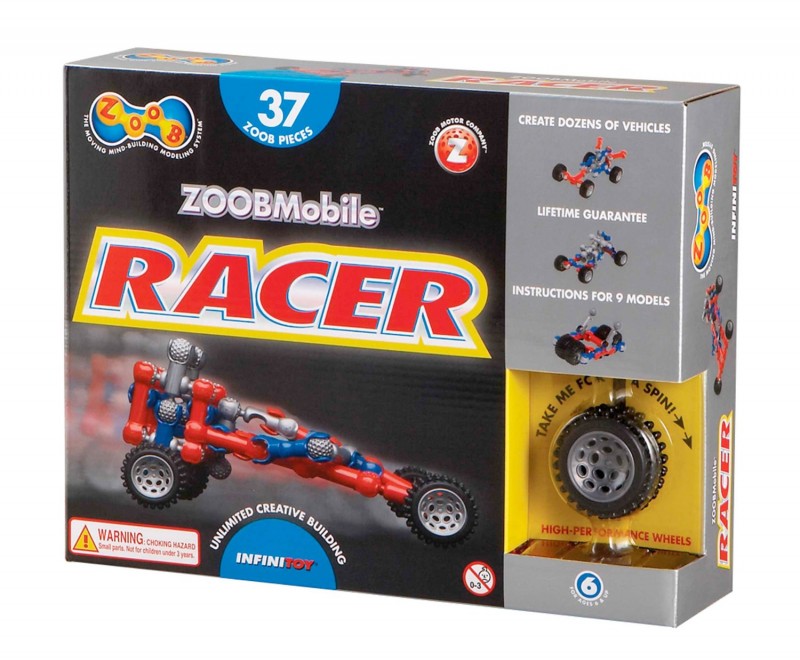 The Zoob Racer is a 37 piece building set that includes instructions for making 9 creations. Of course, the pieces can also be used to make designs that your child dreams up on their own. The pieces snap and click together in up to 20 different ways making building with the set extremely versatile. This set includes four wheels making it perfect for creating lots of different vehicles or cars. This set is recommended for kids 6+.
Buy it: Amazon.com.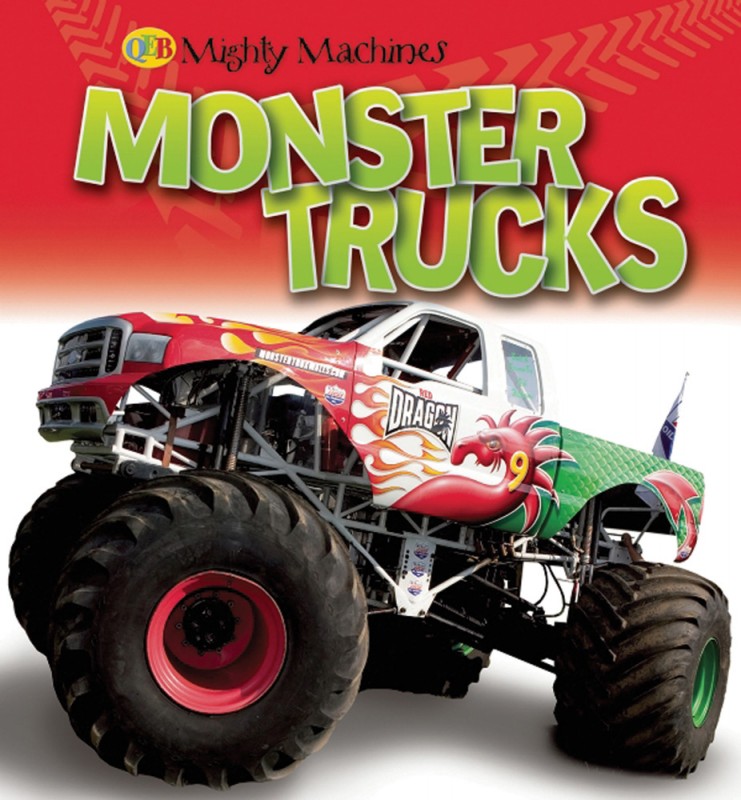 Quarto Knows is a great website to check out for educational and interesting books for kids. Mighty Machines Monster Trucks is a book that will interest any kid who enjoys monster trucks or other big, tough machines. The book shows lots of cool photos of monster trucks while also being educational and explaining how aspects of monster trucks work.
Buy it: Amazon.com.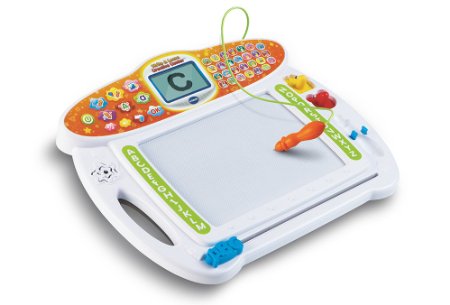 The Vtech Write & Learn Creative Center is aimed at kids ages 3-6. It's great for practicing fine motor skills, drawing and writing. You can program the Write & Learn center to remember your child's name and the screen will encourage your child to write their name one letter at a time! There is also a drawing function that will teach your child how to draw lines, shapes and 26 different objects.
Buy it: Amazon.com.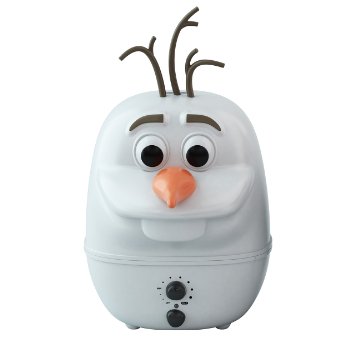 The Emson Olaf Humidifier is a great practical gift for kids. It uses cool mist making it a better option for being near your children (it doesn't stay hot) and is mold-resistant as well. The huge olaf head shape will make it look more at-place in your child's room. It holds an entire gallon of water so you can refill it less often. Humdifiers are great to have on hand during cold and flu season to help break up congestion or just to keep the air in your home less dry.
Buy it: Amazon.com or BuyCoolMist.com.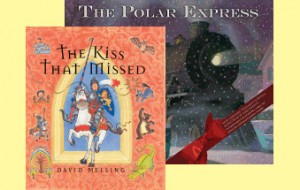 The Kiss That Missed is a cute book about a king who blew his son, the little prince, a bedtime kiss. Unfortunately the kiss missed the little prince. Readers get to follow the king's knight along his journey to find the kiss. Will the kiss be returned to the little prince?
Learn more in my Wackadoodle Books review and enter to win.
Buy It: www.WackadoodleBooks.com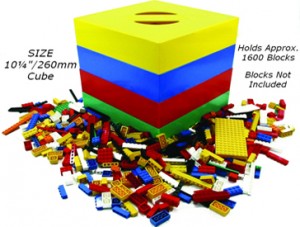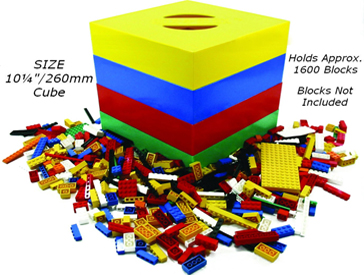 Tired of stepping on those sharp little building blocks? Get a Box4Blox! Box4Blox is unlike any other block storage system. Blox4Blox not only stores building blocks, it also sorts them into small, medium and large pieces. Each tier of the container filters through like size pieces. Box4Blox can hold up to 1500-1800 pieces (depending on the number of smaller pieces.) Box4Blox is a great gift for young builders.
Learn more in my Box4Blox review.
Buy It: www.Amazon.com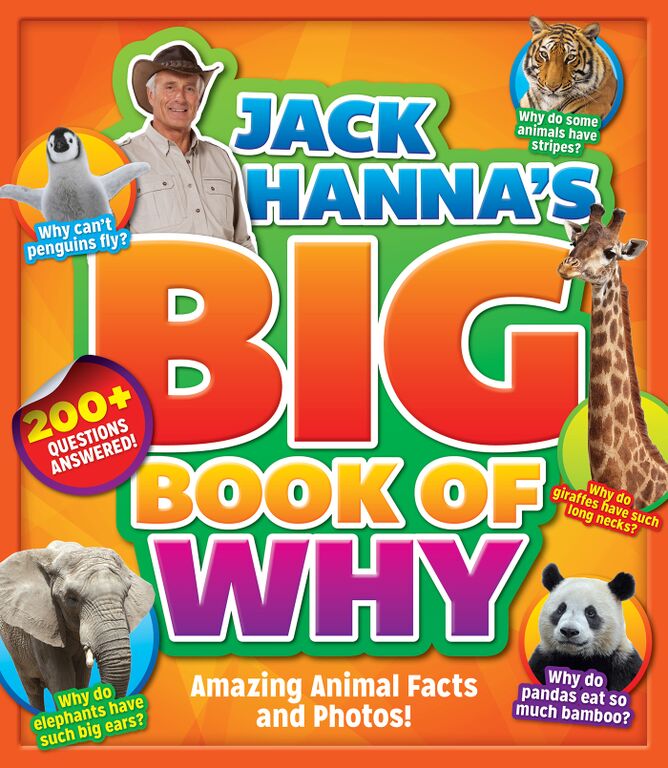 Encourage a little fun along with learning by putting Jack Hanna's Big Book of Why under the tree!  Animal expert Jack Hanna will take children on an adventure through the animal kingdom in this 176 page hardcover book.  Learn the fascinating answers to the critter questions that children love to ask, presented in the perfect format for educating children.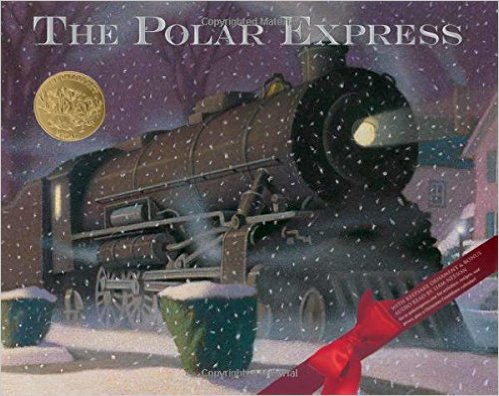 Put the classic hardcover book The Polar Express under the tree this year. Celebrating its 30th Anniversary, over 12 million books are in print since 1985. Jump into the story of the mysterious train that steamed to a young boys' front door and whisks him away for a trip to be remembered on a Christmas Eve long ago. Sure to be loved, this book can become part of your holiday traditions.
Learning is fun with Lakeshore Learning's Science Viewers!  This Insect & Spiders Science Viewer Set comes with a rugged viewer and five discs that offer an up close and personal view of insect and spider life cycles.  These life-like photos are so real that it's almost as if you could reach out and touch them as you're looking through the viewer.  Easy to use and lots of fun, this viewer set is perfect for under the tree this year.
Game playing is made extra fun with cooperative games from Peaceable Kingdom.  Their new Dinosaur Escape Game has kids ages 4 and up racing to get the dinosaurs to safety on Dinosaur Island before the volcano erupts!  But don't forget to watch out for the T-Rex too!  Kids are working together and building great character traits as they practice teamwork with this exciting game.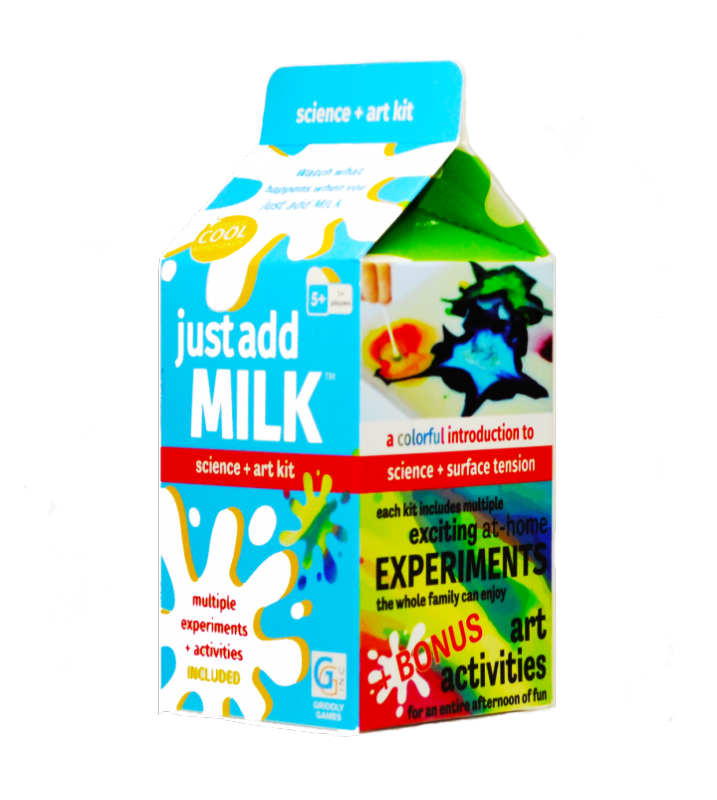 For fun games that get you going, check out Griddly Games' new Just Add Milk!  This fun science activity kit helps kids explore safe and amazing chemical reactions and other explosive results with the pieces of this kit and typical at-home ingredients.  Geared for ages 5 and up, this game kit can be enjoyed with as few as one child or a big group!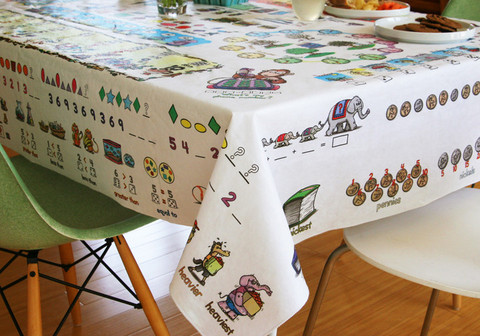 Meal time just became a little more educational with Table-Time Look & Learn "Mostly Math" Tablecloth!  This tablecloth is kid-safe and geared for ages 18 months to 6.  (Even the youngest of children love to see the bright colors and interact while learning their shapes and colors with this table cloth!)  It includes over twenty important math lessons and encourages children to explore and learn in a fun new way.  Plus, kids can even write on it with washable markers for added learning fun.  Truly a great addition to the table that everyone will love!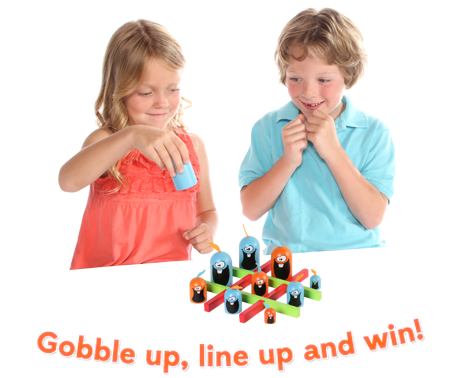 Jump into fun with the Blue Orange Games Gobblet Gobblers.  Geared for ages 5 and up, this fun game test your memory in this quick learning strategy filled game.  The wooden game board is high quality and makes this a game to be enjoyed for years to come.  Gobble your way to 3 in a row this Christmas and become the Gobblet Gobblers champ!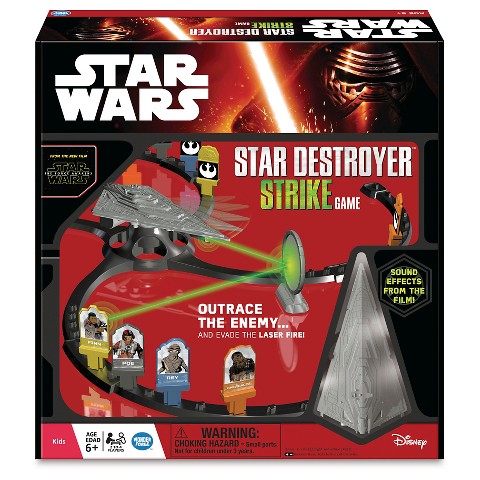 Enjoy a game of strategy and suspense with WonderForge's Star Wars The Force Awakens Star Destroyer Strike Game.  Geared for ages 6 and up, race to get your heros to safety before you're in the line of fire!  Surprise blasts, deflector shields, and more all create a fun galactic adventure that the whole family will enjoy.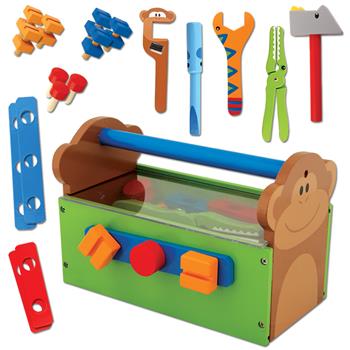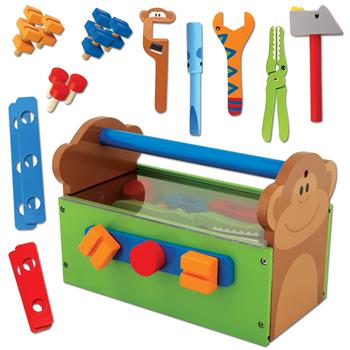 Imaginations soar with the Stephen Joseph Zoo Wooden Tool Set.  Preschoolers can fix and mend anything with the help of their handy tools.  Kids love tinkering and this set includes over 18 pieces to encourage and engage in this convertible work station.  The bright colors and whimsical characters add an extra appealing touch.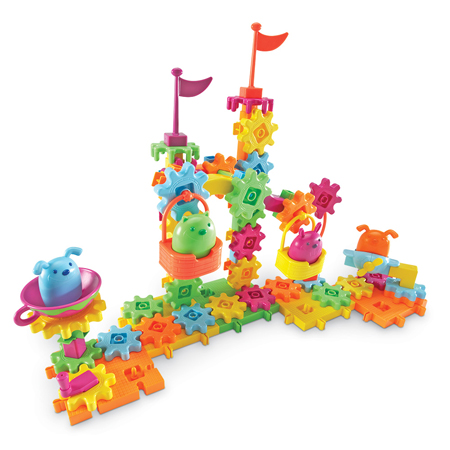 Encourage imagination and learning with the Learning Resources Gears! Gears! Gears! Pet Playground Construction Set.  Mix, match, build, take apart, and reconfigure in a multitude of endless ways with this colorful and engaging set.  Open ended play that has kids coming back for more, this set is compatible with all Gears! Gears! Gears! sets.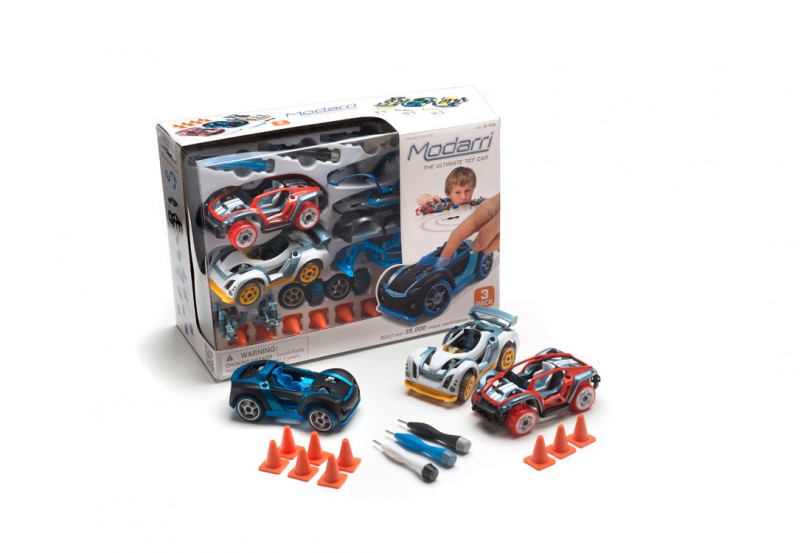 There's a new car in town!  Pick up a Modarri Combo 3-Pack to discover what all the fuss is about.  These modular toy cars are awesome for all ages with their real suspension, unique design, and the ability to swap out elements to create an unending amount of car styles.  Take a ride with these finger driven cars and spin some tight loops and hair pin turns. Truly the ultimate toy car!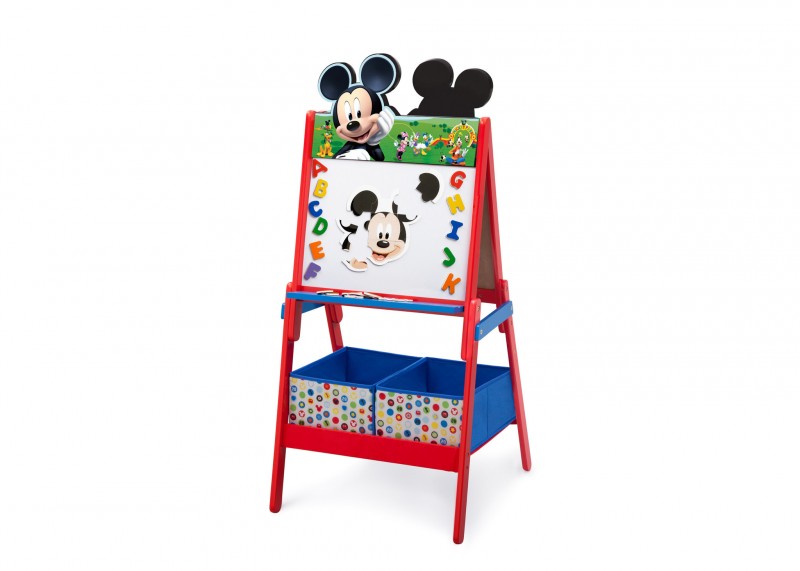 Encourage creativity with the Delta Children Mickey Mouse Art Easel!  Geared for children ages 3-8, one side features a chalk board while the other has a magnetic dry-erase.  The sturdy wood construction along with the colorful fabric bins makes this a great option for under the tree this Christmas.  Spread the joy and love of art this year!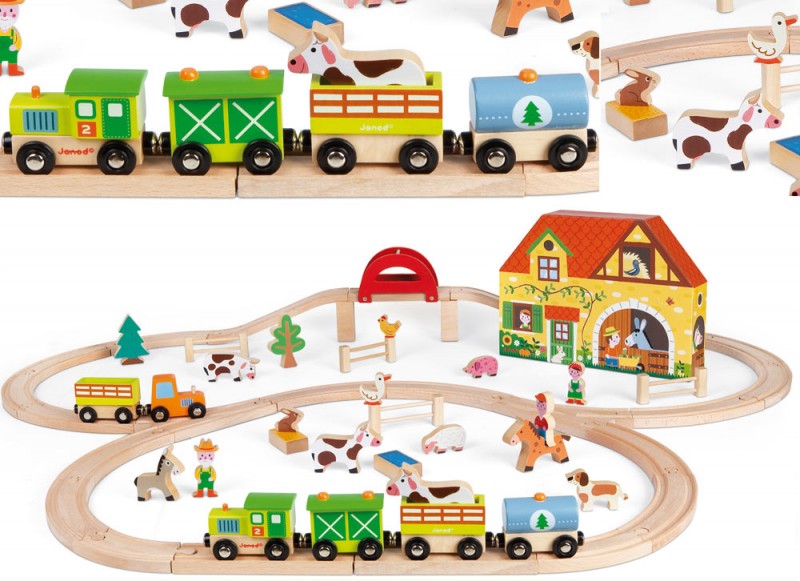 Bring home the memories of the olden days back at the farm with the Janod Story Express Farm Wooden Train Set.  Head out to start morning chores by milking the cows, feeding the animals, and cleaning up the farm yard.  Included in this set is 23 fun accessories that help bring farm life to reality.  Engage imaginations and encourage hands on fun.
Learn More:  Head over to my Janod Review to learn more.
Buy It:  Amazon.com
Consider putting a MAGFORMERS 55 PC. Dinosaur Magnetic Construction Set under the tree this year!  Created with Neodymium Rare-Earth Magnets which always guarantee a connection. These colorful sets are high quality and colorful and will definitely bring hours of fun every time they are out.  Great for all ages!  Even adults love them.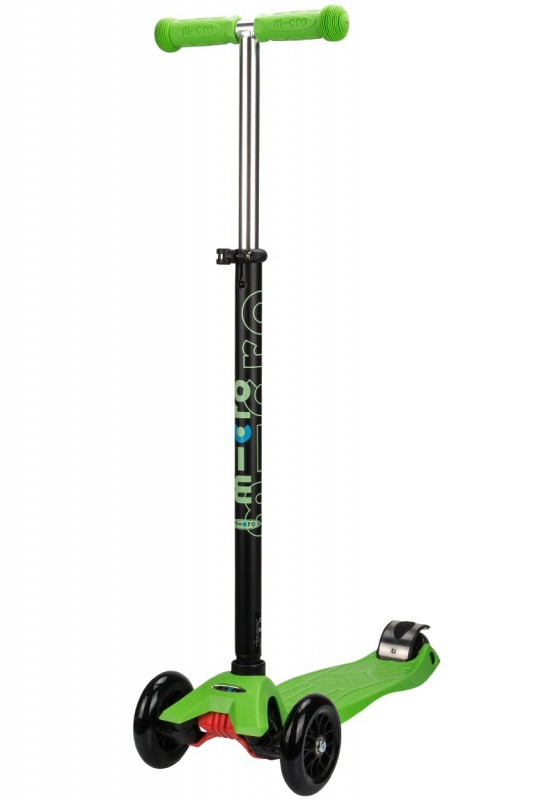 For a gift that will get kids moving, pick up a Micro Maxi Kickboard Scooter.  Geared for ages 5 to 12, the high quality polyurethane wheels offer a smooth and quiet ride.  Built with strong construction, this scooter allows kids to steer and curve with the weight of their bodies while the handle bars offer great control and maneuverability.  This is definitely a gift that is sure to be well loved.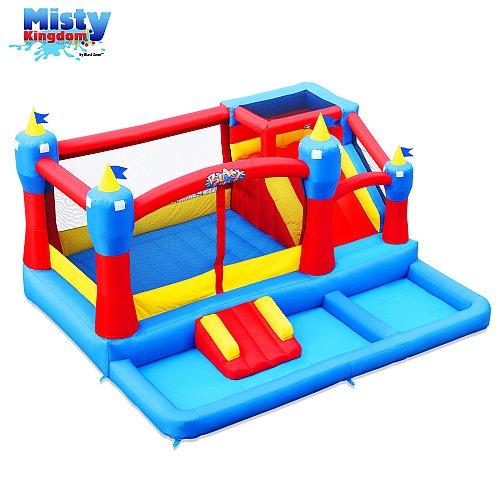 Put the Blast Zone Misty Kingdom Inflatable Bouncer, Ball Pit, and Water Slide under the tree this year as the Big Gift that is sure to wow.  These 4 different activities are sure to keep kids busy and active as they spend hours on end wearing off all their energy with this great all-in-one product.  Investing in the Misty Kingdom will guarantee years of enjoyment and family fun!
It's never been easier to get designer clothes than with Sprouting Threads, a Children's Clothing Subscription Service. Geared for children ages 2 to 8, head over and fill out the style quiz, select the number of outfits you'd like to receive, choose all new or half reThreads, and your package will be delivered to your front door! Adorable high quality brands accompany each hand-styled box for the coolest kids in town.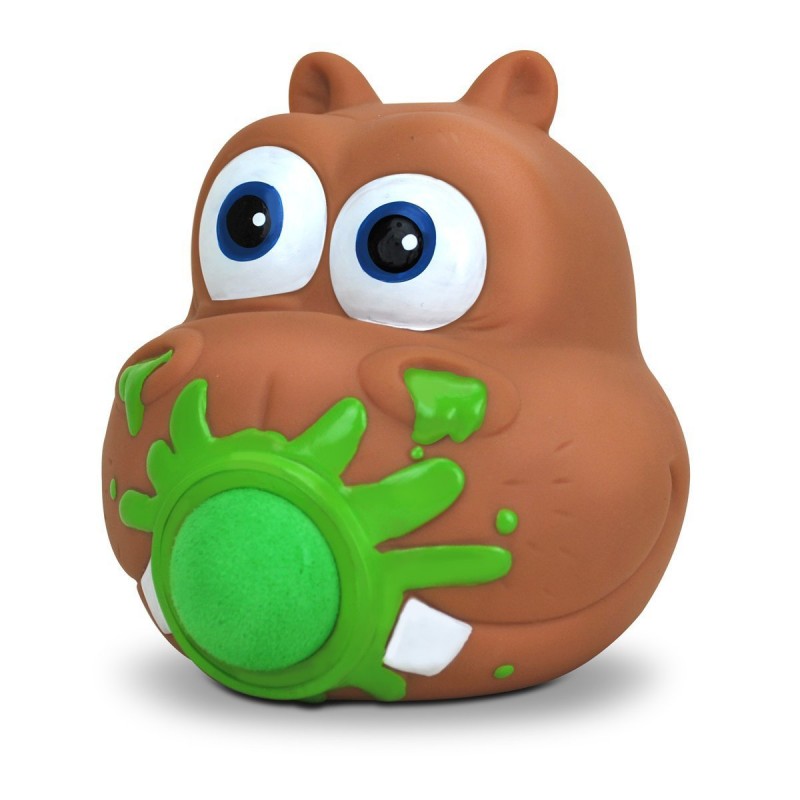 Add some novelty fun this year with a Big Mouth Inc. Spitball Shooter.  Harry Hippo Ball Launcher is just one of several fun characters available and sure bring joyous entertainment Christmas morning.  Included are foam balls that are sent flying out of Harry's mouth with a gentle squeeze to his head.  Spread the joy in the form of a Ball Launcher!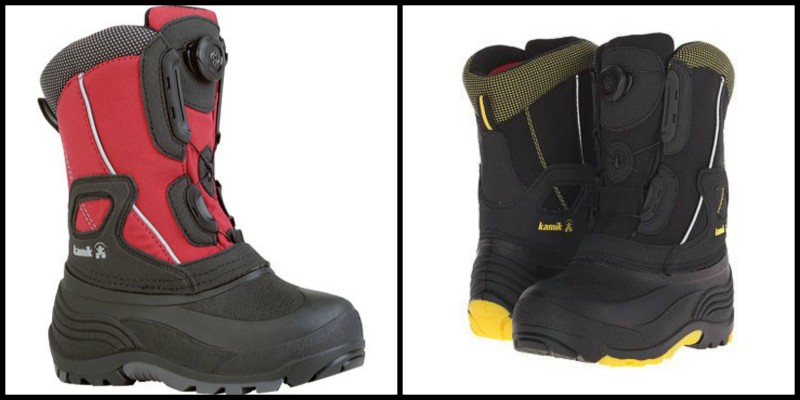 Winter boots from Kamik always make a great gift!  Check out their Backwood Style, available in a variety of child and kid sizes.  Featuring a waterproof nylon upper and seam sealed waterproof construction, feet are sure to stay warm and dry in these boots.  The boa closure system allows for easy on and off while the moisture wicking lining helps provide ultra comfort.
Learn More:  Head over to my Kamik Review to learn more.
Buy It:  Kamik.com


Hi there! I am Emily Evert, the owner of Emily Reviews. I am 28 and live in a small town in Michigan with my boyfriend Ryan and our two pugs. I have a large family and I adore my nieces and nephews. I love reading memoirs, and learning about child development and psychology. I love watching The Game of Thrones, Teen Mom, Sister Wives and Veep. I like listening to Jason Isbell, John Prine, and other alt-country or Americana music. I created Emily Reviews as a creative outlet to share my life and the products that I love with others.
This post currently has 10 responses.