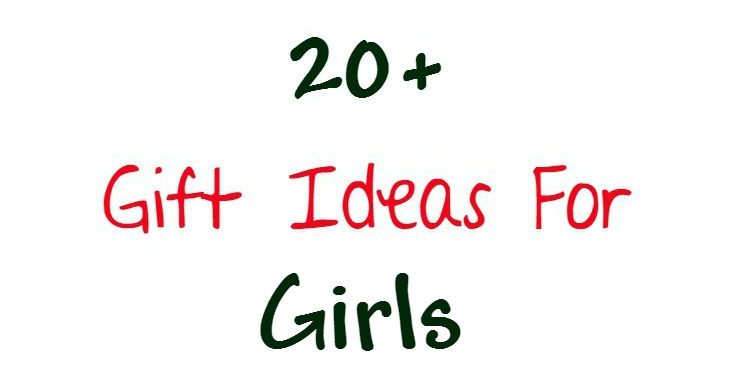 Emily Reviews writers were sent products for inclusion in our holiday gift guide. There are affiliate links in this post.
The Mystical Unicorn W/Puppy Poucheez from My Pillow Pets is a fun choice for the girls who love to snuggle! This super soft and cozy Pillow Pet friend is sure to be a quick favorite with her pastel coloring and gentle nature. She unfolds and can be used as a pillow or secured into "pet mode" and join the fun of pretend play. Included is a mini PuppyPouchee that can be stuffed with small belongings and then tag along.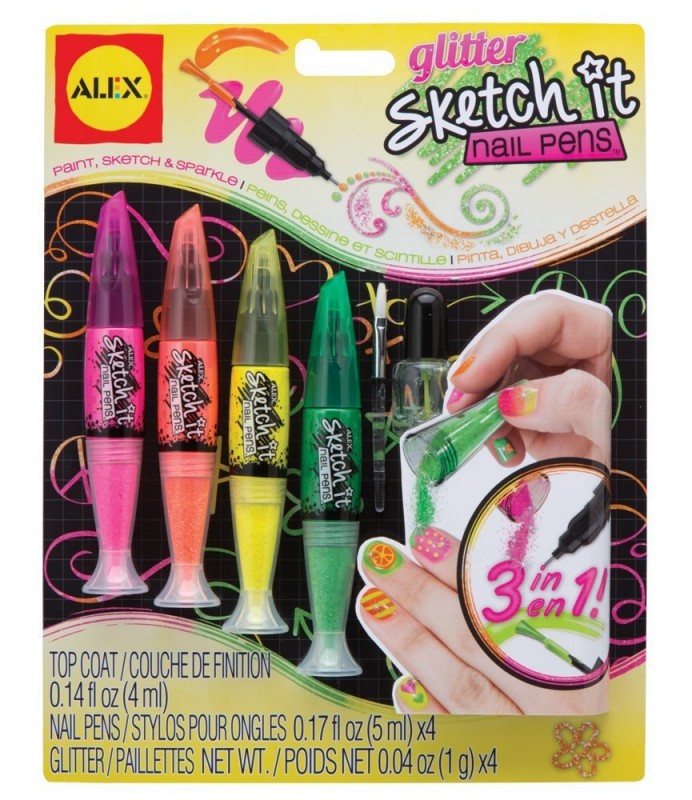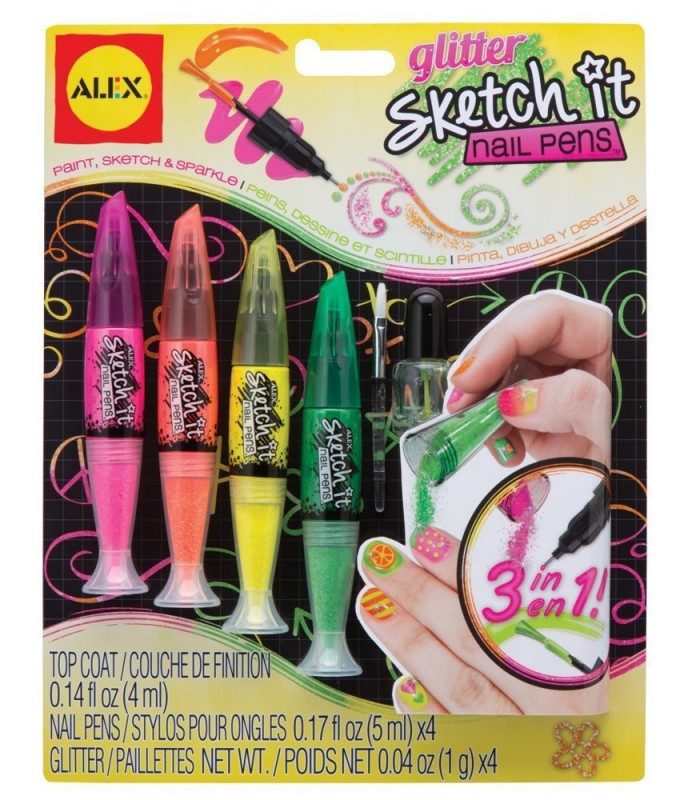 Alex Toys Glitter Sketch It Nail Art Pens let girls fill in their nail with one color, draw or write on top with another color or add glitter! This set opens up a whole new world of possibilities for creating unique and interesting nail art. This set will interest crafty girls as well as girls interested in beauty and fashion. Also fun for girls in sports who want to make personalized nails to show off their team spirit.
Buy it: AlexToys.com or Amazon.com.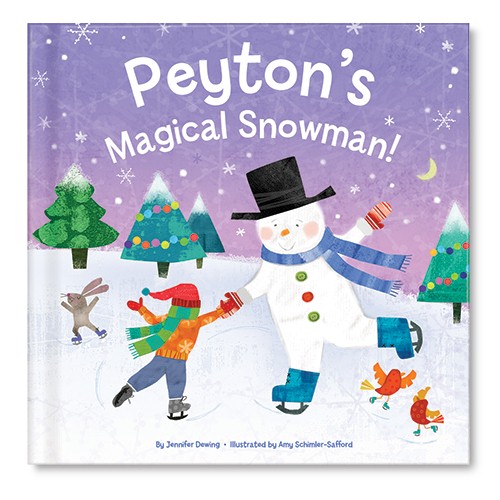 My Magical Snowman from I See Me. This book can be personalized with your child's name making it a very special gift as well as a keepsake. In the story all the forest creatures come together to help make a snowman friend just for your child. Once built, the snowman comes alive and goes sledding, skates and even makes snow angels with your child. It's a sweet book and is recommended for ages 0-8.
Buy it: ISeeme.com.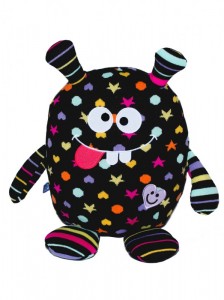 Zanyzoo, from LittleMissMatched, is an adorable hug-able and love-able plush character. Made with soft knit material, Zanyzoo feels warm and cuddly. Zanyzoo is playful with miss matched patterns, bright colors and an amusing smile . Girls will sequel with delight when they unwrap Zanyzoo on Christmas morning.
Learn more in my LittleMissMatched review.
Buy It: www.littlemissmatched.com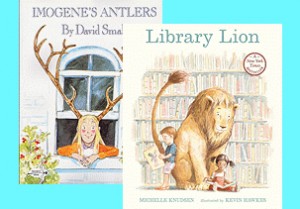 Library Lion is a cute story about when it's OK to break the rules, if ever. No one knows what to do about the unusual visitor in the library. Their are rules about running and being quiet in the library, but nothing that says a lion can not be in the library. Then something terrible happens and the lion must decided if it's OK to break the rules. What will the lion decide to do?
Learn more in my Wackadoodle Books review and enter to win.
Buy It: www.WackadoodleBooks.com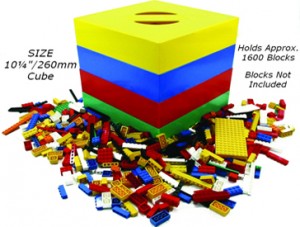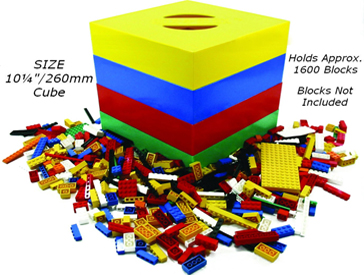 Tired of loosing that one important piece? Try a Box4Blox! Box4Blox is unlike any other block storage system. Blox4Blox not only stores building blocks, it also sorts them into like size pieces. Each tier of the container filters through small, medium and large pieces. Box4Blox can hold up to 1500-1800 pieces (depending on the number of smaller pieces.) Box4Blox is a great gift for young designers.
Learn more in my Box4Blox review.
Buy It: www.Amazon.com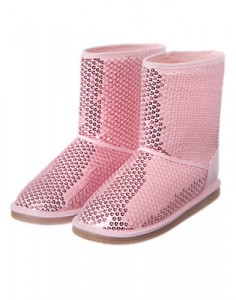 Do you have a young girl on your holiday shopping list? Get her a pair of Pink Sequin Boots from Gymboree! The Pink Sequin Boots are part of the new Cozy Fairytale collection.  These boots are fully lined and have a textured sole. She will be cute and cozy in her Pink Sequin Boots.
Learn more in my Gymboree review.
Buy It: www.Gymboree.com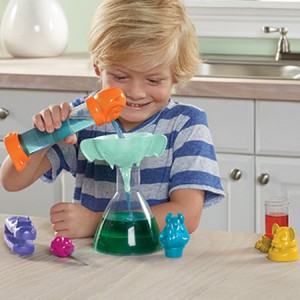 A GeoSafari Jr. Jungle Crew Lab Set is a fun way to get youngster interested in STEM learning. The set comes with six animal themed science tools- a rhino flask, elephant funnel, hippo tongs, monkey dropper and large and small lion test tubes. It also comes with 10 cards instructing how to do a fun experiment at home. The GeoSafari Jr. Jungle Crew Lab Set is geared towards kids ages three years and older. Additional GeoSafari products are available through Educational Insights.
Buy It: www.EducationalInsights.com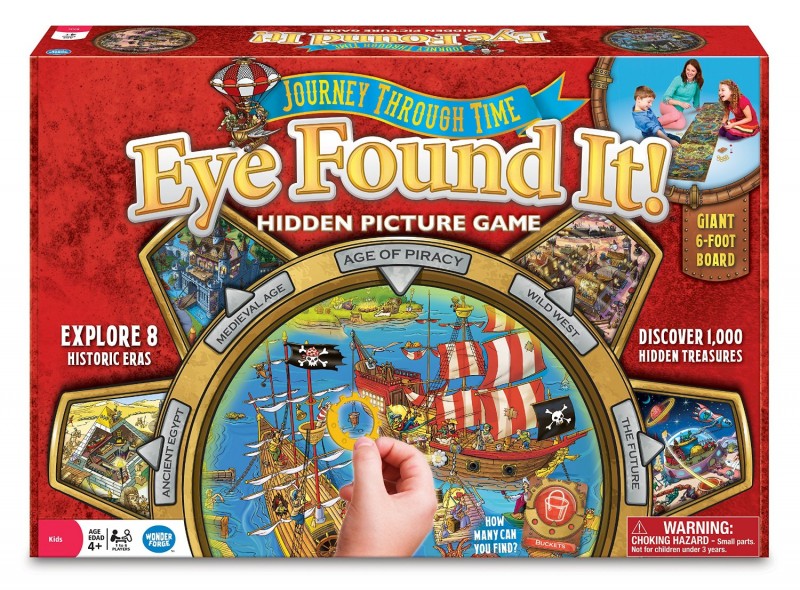 Break out WonderForge's Eye Found It Journey Through Time Hidden Picture Game for Family Game Night!  Work together as a team to solve the greatest mysteries from around the world.  Find hidden objects from throughout time while racing to the end before your Timecraft runs out of fuel.  Geared for ages 4 and up.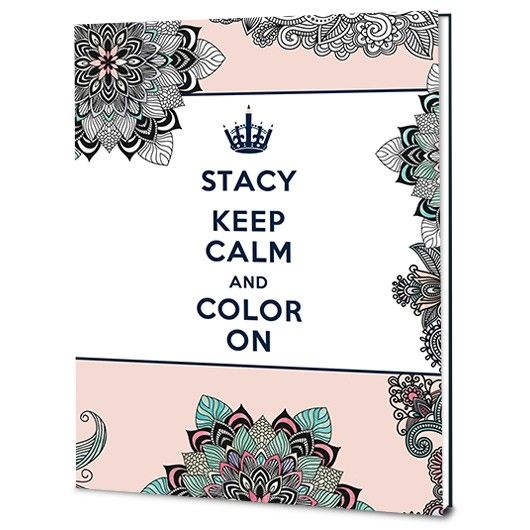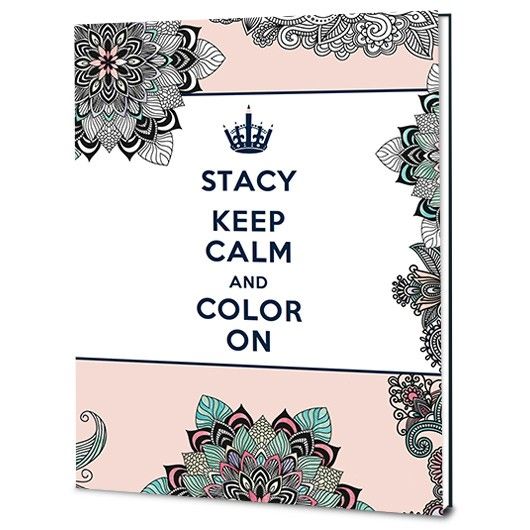 Coloring has been a well loved past time for many years now.  However, it's not just for the youngest of family members.  The Put Me In The Story "Keep Calm & Color On" coloring book offers a new twist.  Starting with the personalized cover in inside message, the interior of this book is filled with over 60 beautifully designed patterns sure to please.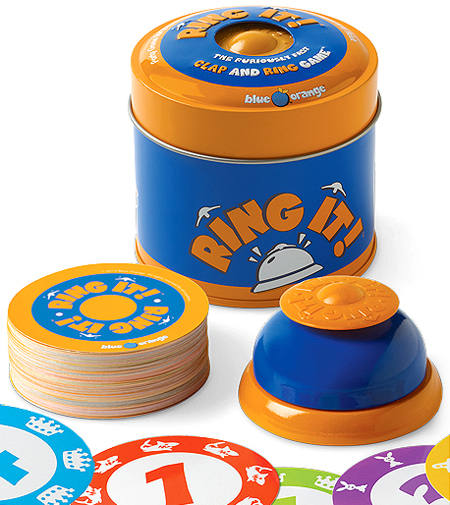 Get ready for this hilarious and fast paced matching game when you give the gift of Blue Orange Game's Ring It.  Star out with a clap, end with a ring while you race to make matches and win the special power for the next round!  It's fun, it's exciting, it's furiously fast!  Sure to be a hit, put Ring It under the tree this Christmas.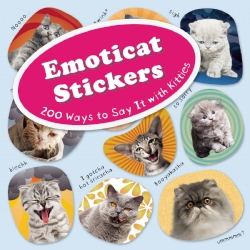 Pick up the fabulous Ulysses Press' Emoticat Stickers Book as it pairs the every popular emoticons and cats!  These stickers are hilariously comprised of cats featuring human like expressions such as: shock, smiles, frowns, anger, surprise, and more.  Every page contains 10 unique stickers that are sure to make anyone's day.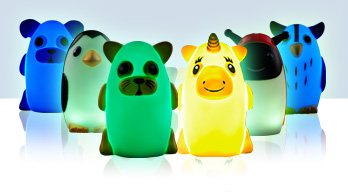 Bright Time Buddies comes in an array of characters and offers portability that other night lights can't.  The blue, yellow, and green rotating light offers added fun and a better nights sleep.  This night time friend is durable and slightly soft making them a perfect bed mate for children ages 3 and up.  Shimmer Unicorn & Dreamy Dog will be available both online or in Walmart, Toys R' Us, and Kmart stores.
Buy It:  BrightTimeBuddies.com or Amazon.com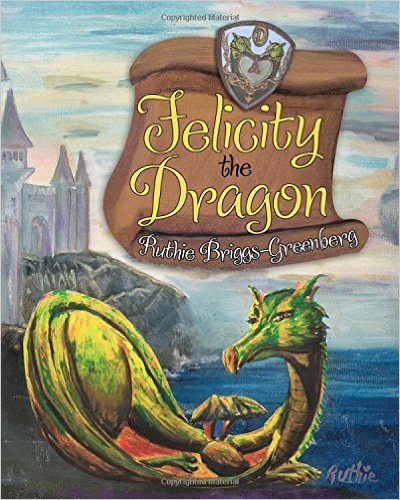 Share the love of reading this Christmas by giving Felicity the Dragon by Ruthie Briggs-Greenberg.  This beautiful hardcover book explores how everyone feels like an outsider at some point and the importance of being yourself to find true friends.  Even while feeling like a misfit, don't be afraid to help because even girls like Felicity the Dragon can become heroines!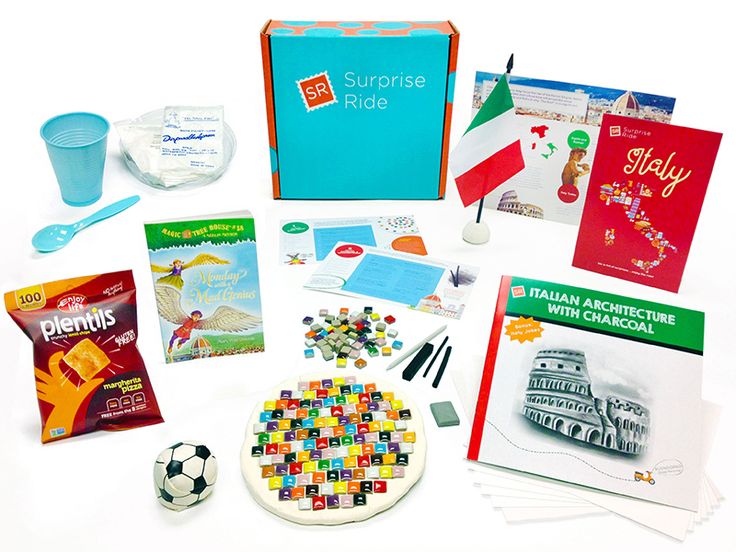 Offer up some educational fun under the tree this year with a fun filled box from Surprise Ride!  Available in a variety of themes and surprises, this subscription box is packed with all the materials needed for a fun, creative, and brain boosting experience.  Geared for ages 6 to 11, kids get to experience art, culture, geography, food, space, and more through these monthly boxes.  Include the whole family for some quality time together.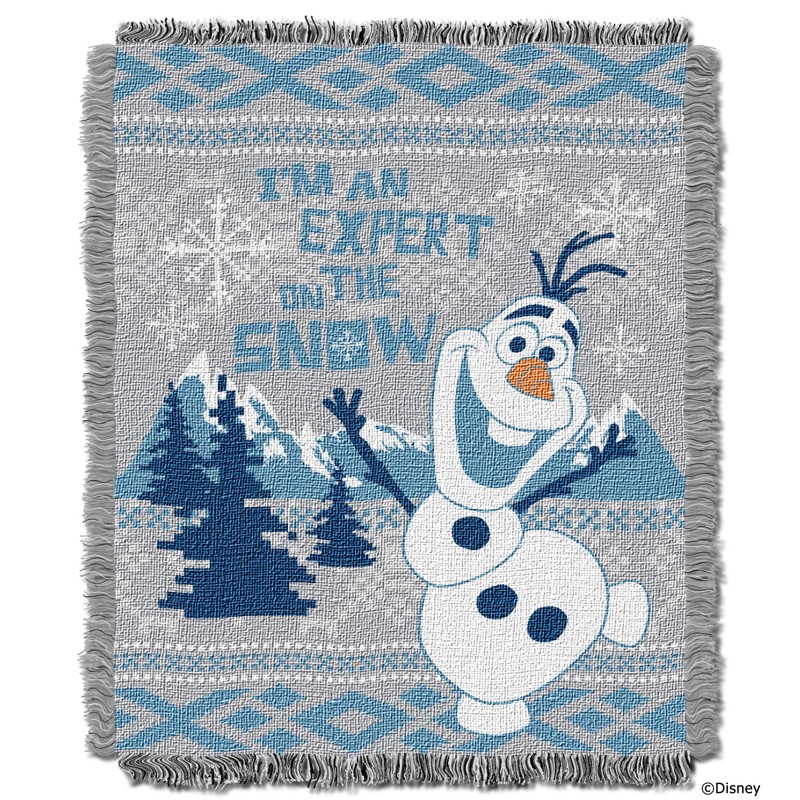 Put a little warmth into your gift giving by wrapping up The Northwest Company's Disney Frozen "Snow Expert" Woven Jacquard Throw.  Created with the ever-popular Frozen movie in mind, Olaf can spend his time being snuggly and warm.  Super cute design that is sure to be well loved and used throughout the entire year.
Buy It:  TheNorthwest.com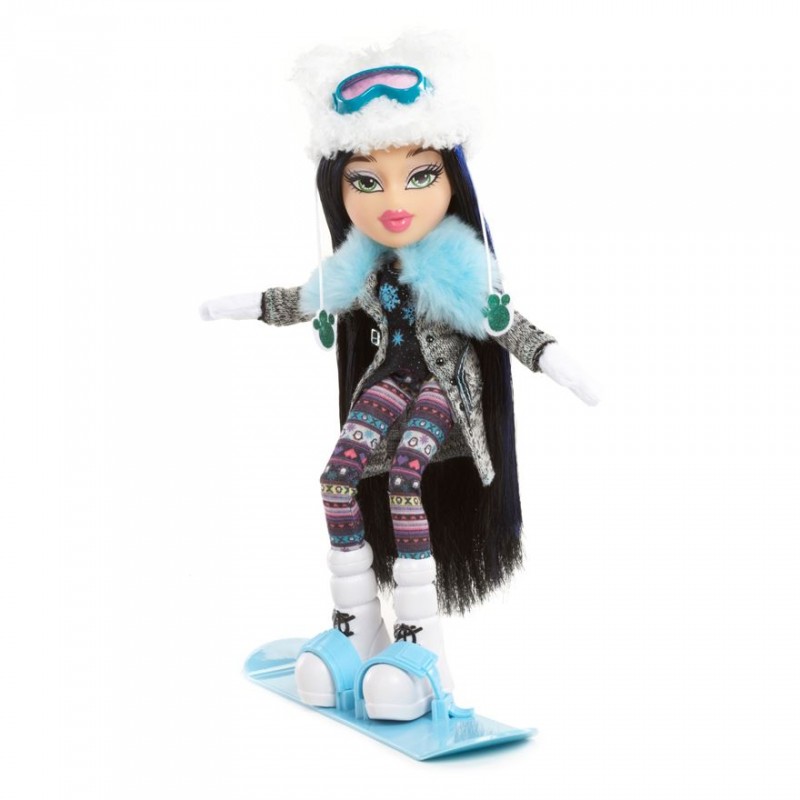 Bratz Dolls are back and better than ever!  These spunky fun girls are available in a variety of fun styles perfect for the holidays.  Check out the #SnowKissed Jade who comes with clothes, a snowboard, and accessories making her ready to hit the slopes for some Winter fun.  These stylish dolls are ready to provide hours of fun!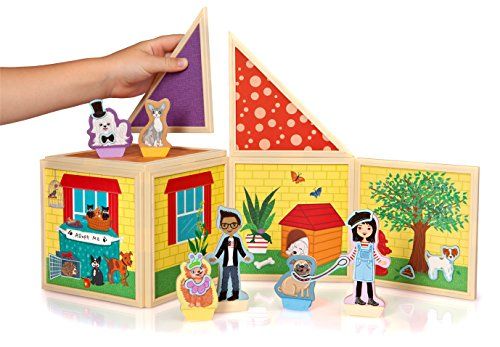 Head into the town of make believe with the Build & Imagine Pet Portrait Studio.  Connect these magnetic walls to build a scene and create endless stories.  Included with this beautiful set are 4 wooden pets, 2 wooden dress up characters, 10 dual-sided panels, and over 40 magnetic accessories that can be attached to the people, pets, or walls!  Truly a unique and fun set that is sure to be loved.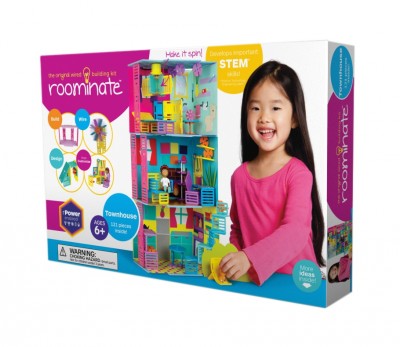 The award-winning Roominate's newest release, the Roominate Townhouse, is a great wired building system that inspires hands on play with the use of circuits, popular pieces, and joints.  Girls are inspired to construct and customize this house with features such as working doorbell, elevator, spinning fan, and more.  Bring a girl's architectural dream into reality by putting this Townhouse under the tree this year!
Spend a day at the circus with the Janod Story Express Circus Wooden Train Set.  Lions and Tigers, and a Ring Master – oh my!  The 19 included accessories offer a variety of fun acts to perform.  Drive the circus train on in and get ready for the fun to start.  High quality and colorful, this set is sure to be a hit this year.  Perfect for many ages and encourages imagination.
Be sure to consider a MAGFORMERS Magnetic Construction Set such as the 47 PC Forest Friends for under the tree this year.  Designed with high quality magnets and materials, MAGFORMERS are unique in the fact that they always attract!  Colorful and fun, create an array of Forest Animals with this awesome set.  Perfect for all ages and guaranteed to be years of fun.
Learn More:  Head over to my MAGFORMERS Review to learn more.
Buy It:  MAGFORMERS.com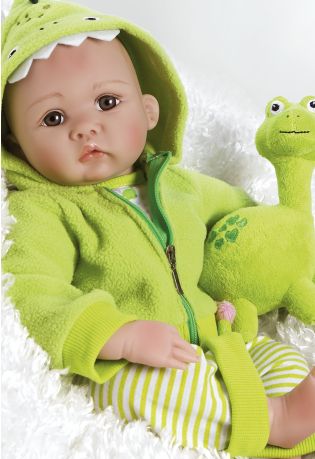 The "Paradise Galleries" My Little Dino & Rex Realistic Newborn would make the perfect gift under the tree this Christmas for girls of all ages.  Adorable tiny features and a 7 piece ensemble all packaged beautifully in a keepsake box offer a unique presentation that really wows.  Complete with a weighted body, this Little Dino duo feels like a real baby and will be cherished for years to come.

It's never been easier to get designer clothes than with Sprouting Threads, a Children's Clothing Subscription Service.  Geared for children ages 2 to 8, head over and fill out the style quiz, select the number of outfits you'd like to receive, choose all new or half reThreads, and your package will be delivered to your front door!  Adorable high quality brands accompany each hand-styled box for the coolest kids in town.
Pick up the new Foldable Maxi Scooter from Micro Kickboard to put under the tree this year.  Offering all the great features and quality that Micro Kickboard is so well known for while adding the feature of a now foldable T bar!  Geared for ages 5 to 12, this high rating scooter allows kids to curve and carve with their body weight while gliding smoothly along.  Truly a great gift that will be loved.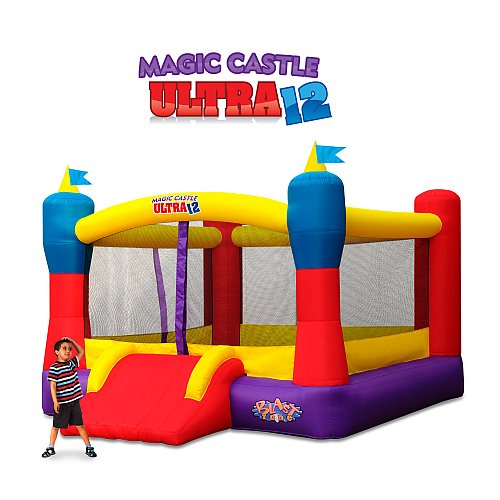 A large inflatable from Blast Zone like the Magic Castle Ultra 12 would be perfect for that Big Gift this Christmas.  Measuring in with a generous 12′ by 12′ jumping area, this bounce house can comfortably fit up to 6 children.  Included with this castle jumper is a storage bag, stakes for securing into the ground, and 680W blower.  Give the gift of years of fun with this Blast Zone Bounce House.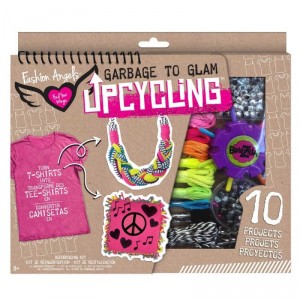 Fashion Angels offers fun project kits to tween girls. Their projects are designed to help tween girls develop their personal talents, styles and wings. This Christmas, gift her a Fashion Angles Upcycling kit. The Upcycling T-Shirt kit encourages girls to turn garbage into glam. The kits comes with an inspiration book for 10 creative repurposing projects. Fashion Angels' Upcycling kit is a finalist in the Toy Industry Associations Toy of the Year contest.
Buy It: www.FashionAngels.com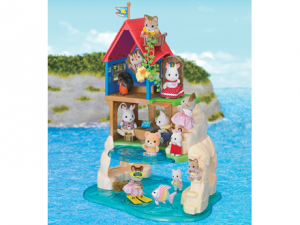 Imagination is a great skill for foster in kids. It's great to know that there are great sets from Calico Critters to foster little girls' imaginative play. They can create endless stories and scenarios with many different sets such as this Secret Island Playhouse. There is a great variety of homes from a cozy cottage to a luxurious manor to choose from and many sets to accessorize rooms. There are also over 20 different animal families to choose from, each with a mother, father, a little boy and little girl. It's also possible to complete a family with twins, triplets or grandparents.
Buy it: http://calicocritters.com/


Hi there! I am Emily Evert, the owner of Emily Reviews. I am 28 and live in a small town in Michigan with my boyfriend Ryan and our two pugs. I have a large family and I adore my nieces and nephews. I love reading memoirs, and learning about child development and psychology. I love watching The Game of Thrones, Teen Mom, Sister Wives and Veep. I like listening to Jason Isbell, John Prine, and other alt-country or Americana music. I created Emily Reviews as a creative outlet to share my life and the products that I love with others.
This post currently has 10 responses.