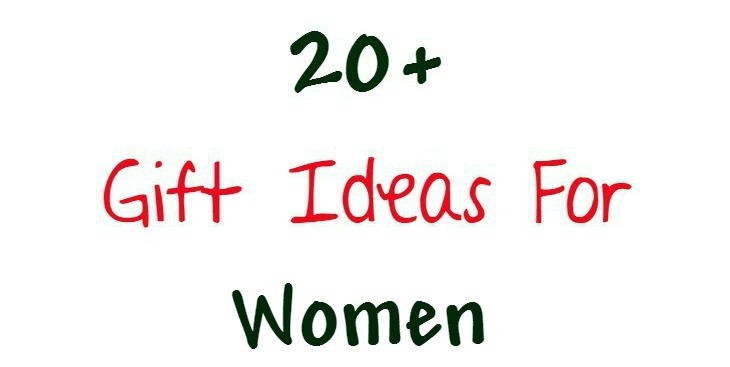 Emily Reviews writers were provided with products for inclusion in our gift guide. All opinions are our own. There are affiliate links in this post.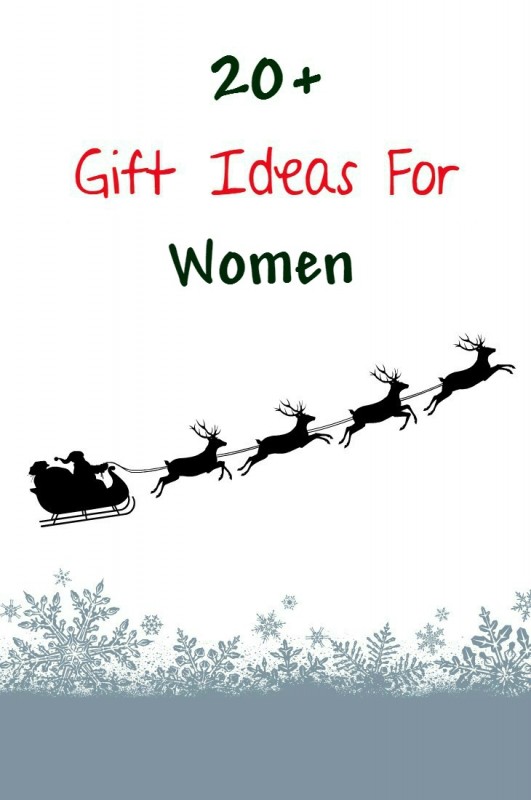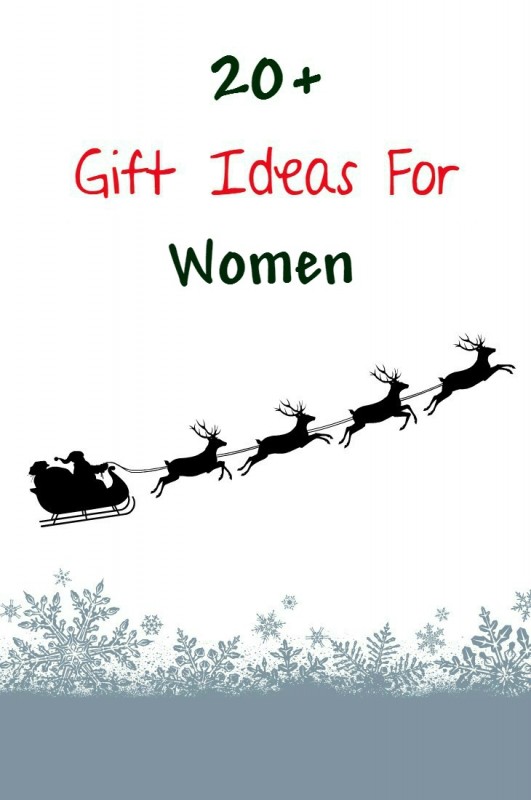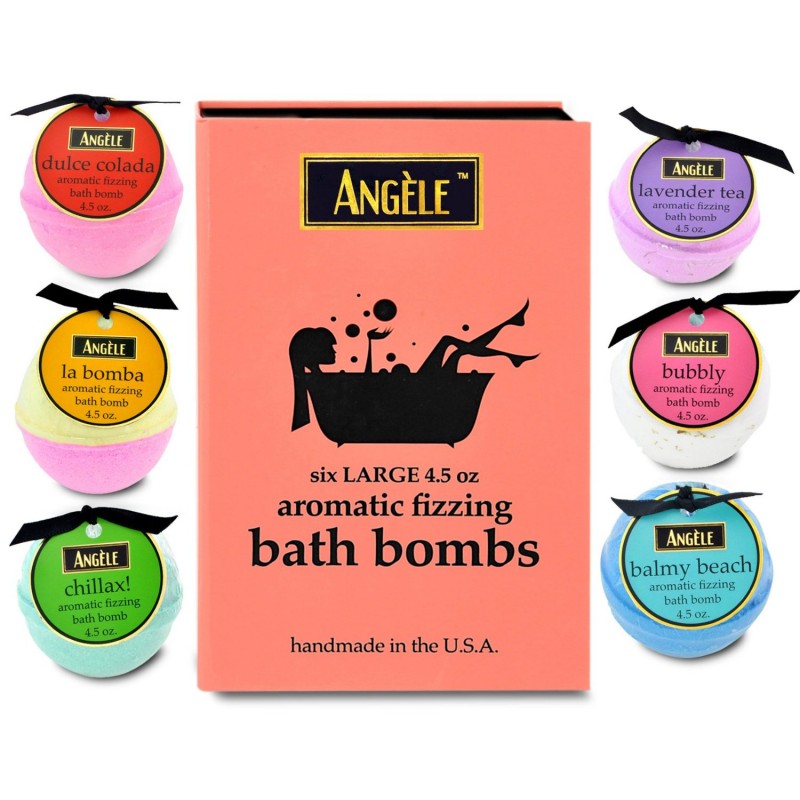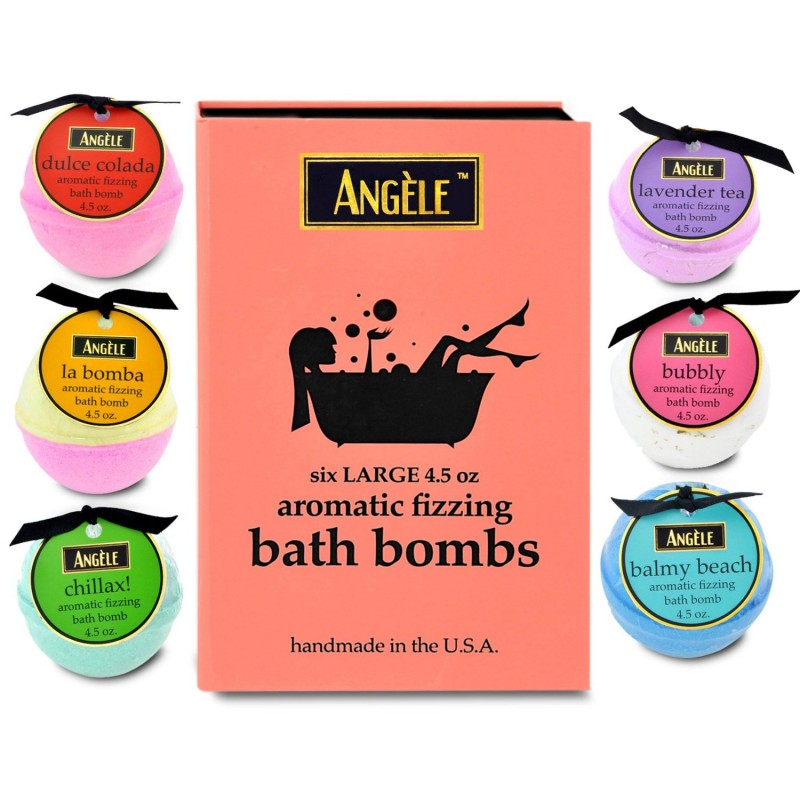 Angele XL Bath bombs are a great gift idea for any woman who enjoys taking baths to relax. The bath bombs are larger than many other brands – filling up my entire palm. The ingredients in the bath bombs help moisturize your skin while releasing a yummy scent. Bath bombs just drop in a bath and then 'fizzle' until they are fully dissolved. Angele bath bombs are available on Amazon and come in six packs.
Buy it: Amazon.com.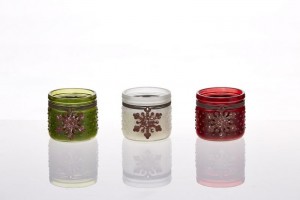 DecoFlair Hobnail rustic candles are perfect for holiday gifts. They come in colors that match the season and the scents do as well (rustic winter woods, rustic peppermint frost and rustic apple spice). The 9oz candles are $9.99 a piece so buying the trio makes a reasonably priced gift set. The scents are really nice and the containers look great in your home.
Learn more: DecoFlair review.
Buy it: DecoBreeze.com.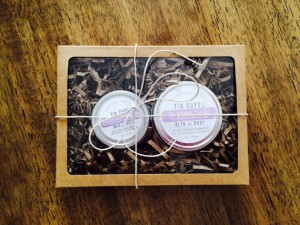 Tin Cups Bath & Body is an Etsy shop that specializes in natural bath and body products. Their moisturizing gift set includes 1 hand/foot salve and 1 lotion bar. This set is perfect for anyone who struggles with dry skin during the winter and it's available in several scents. Ingredients are all natural so it's also great for ingredient-conscious people on your list.
Learn more: See my Tin Cups Etsy Shop Review.
Buy it: Tin Cups Etsy Shop.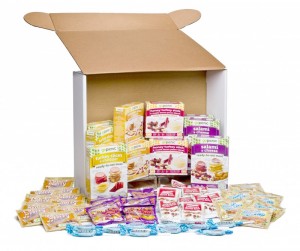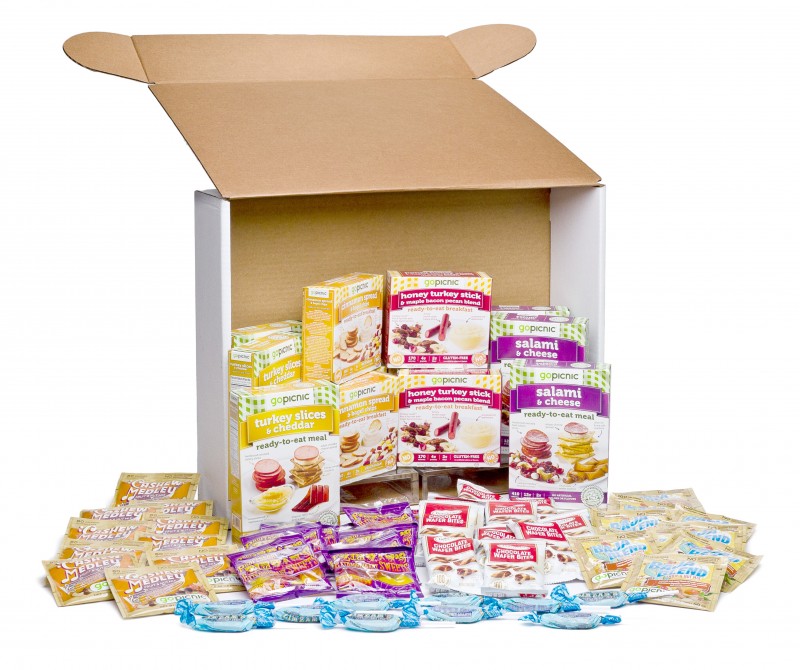 GoPicnic Holiday Gift Box is a neat gift set because it's perfect for foodies while also being healthy. So many of the food-related gifts that you see around the holidays are high in calories and sugar. GoPicnic foods are all free from artificial flavors, colors, trans fats, high fructose corn syrup and added MSG. Plus, many GoPicnic foods are low calorie, gluten free, vegetarian, vegan, non-GMO or kosher as well. The holiday gift box includes a wide range of GoPicnic meals and snacks in one convenient box.
Buy it: GoPicnic.com.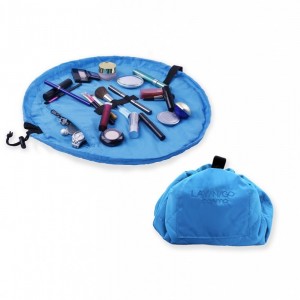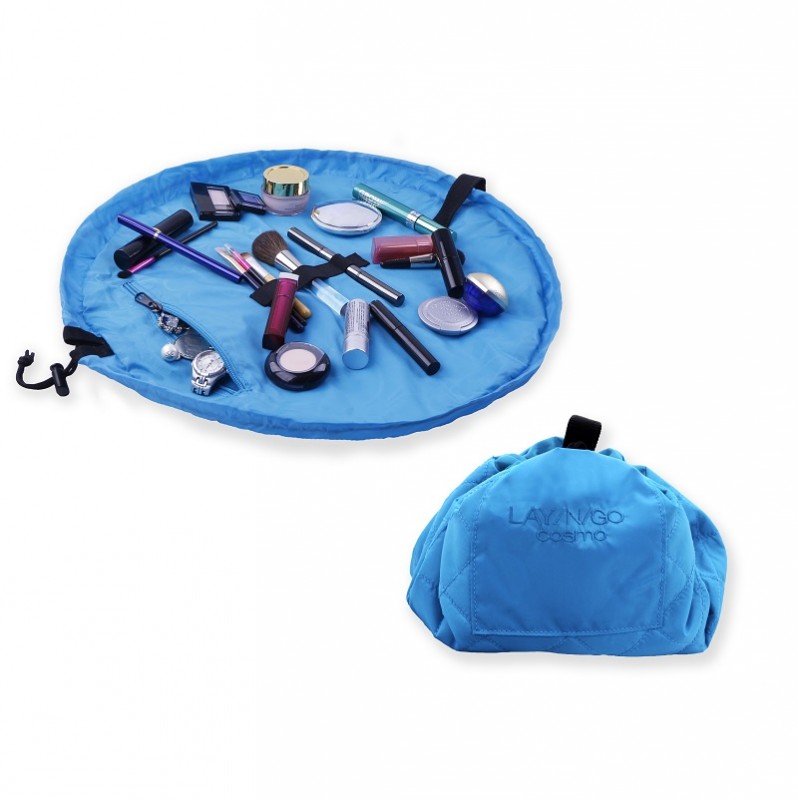 Women often have several items they carry with them on a daily basis. It could be cosmetics, pieces to a project they are working on, or a number of other things. Gifting them a Lay-n-Go bag would help them keep all those items together in a secure, portable, and fashionable bag. The Lay-n-Go Cosmo bag is a 20 inch circle when unfolded. Once you tighten the nylon cord, it becomes a handy clutch bag.
Buy It: www.store.layngo.com or Amazon.com.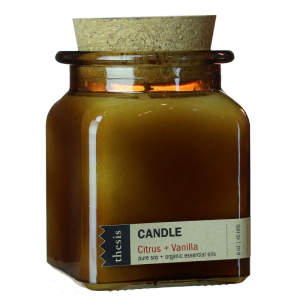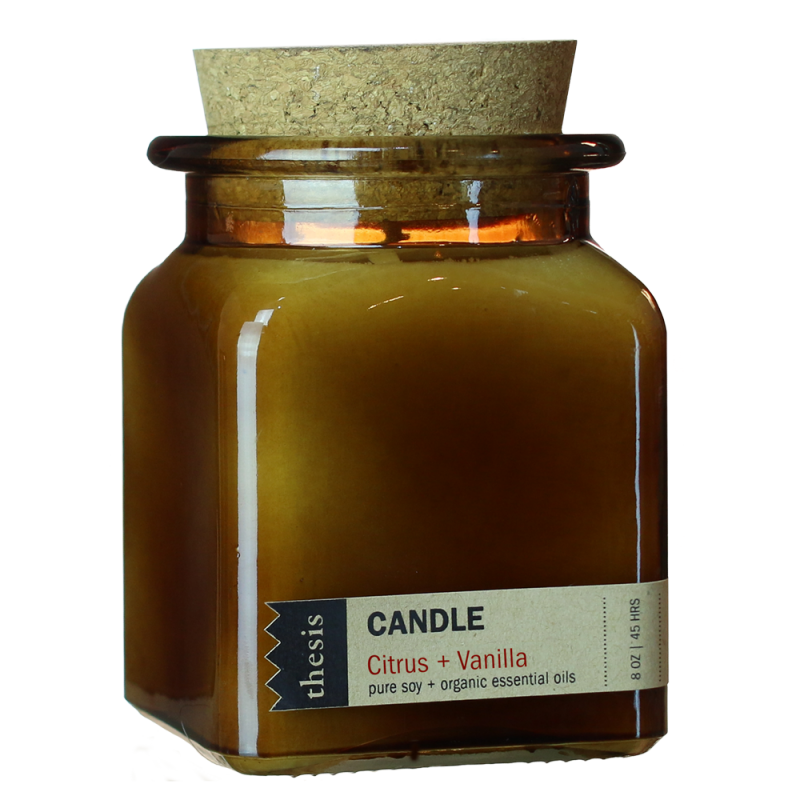 Thesis Beauty offers 100% pure natural soy wax scented candles. They use organic essential oils to add a rich fragrance to each candle. The Citrus Vanilla candle combines refreshing citrus scents with sweet vanilla bean aroma. Each candle is contained in an apothecary glass jar made of 40% recycled glass. Thesis Beauty candles make great gifts for women, hostesses and teachers.
Buy It: www.ThesisBeauty.com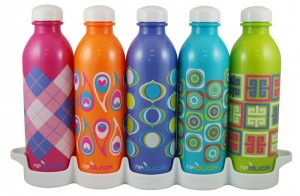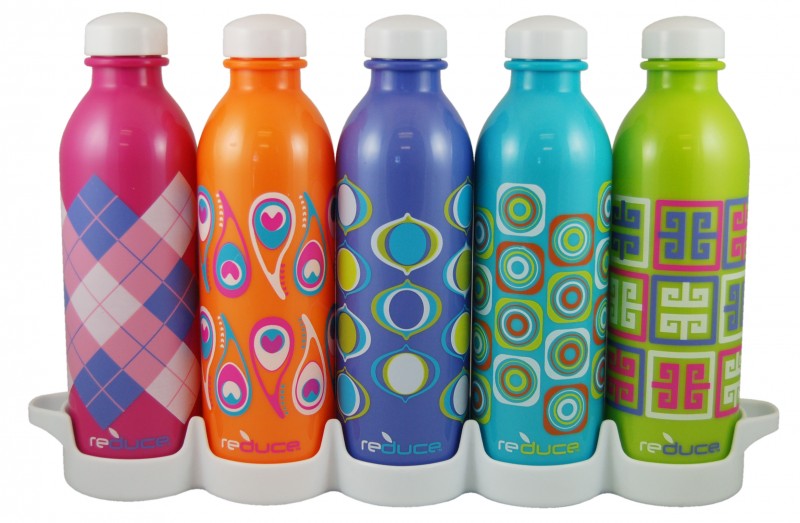 WaterWeek is a five day water bottle set. WaterWeek was created to help users reduce the number of disposable water bottles taking over our landfills. WaterWeek bottles come in two sizes- 10 and 16 ounce. They are BPA free and are dishwasher safe. WaterWeek comes with a tray that easily slides into your refrigerator to securely hold your bottles.
Buy It: www.ShopReduce.com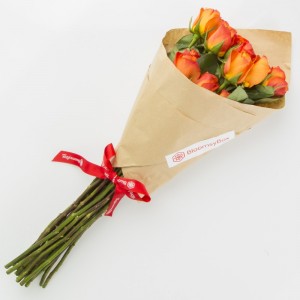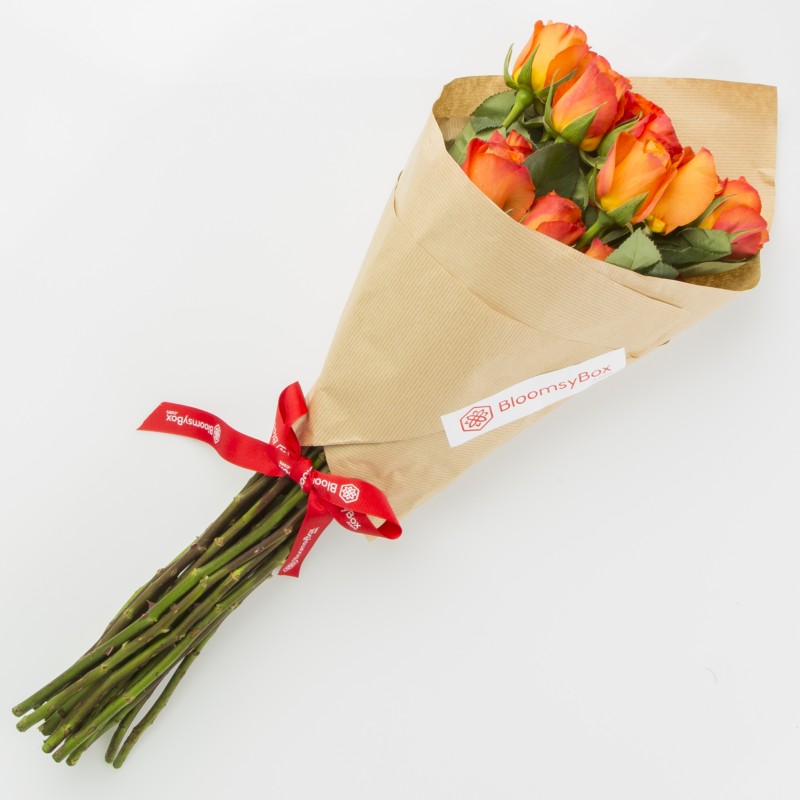 Need a gift for someone and have no idea what to get her? How about a beautiful bouquet of fresh flowers delivered right to her door! BloomsyBox.com offers a subscription flower service. Each month a new, randomly chosen, floral arrangement will be delivered right to your door. A BloomsyBox is a great idea for anyone who is difficult to shop for or isn't local. Send them a bouquet and show them you care.
Buy It: BloomsyBox.com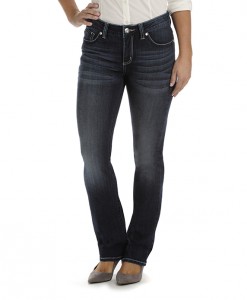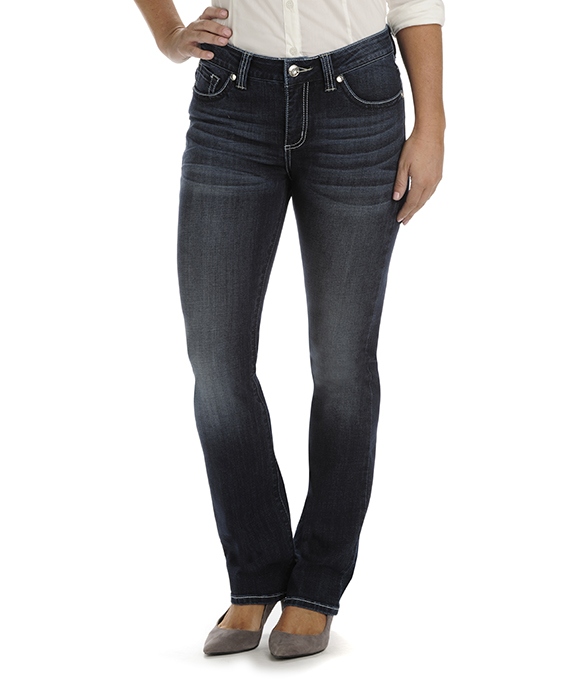 Slender Secret Pembroke Bootcut Women's Jeans are made with ultra stretch denim. This means they will stretch for your comfort, but will still retain their shape. They have embellished back pockets and fun contrast stitching.  Slender Secret Pembroke Bootcut Jeans are one of many new styles at Lee Jeans.
Learn more in my Lee Jeans review.
Buy It: www.LeeJeans.com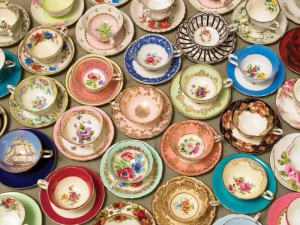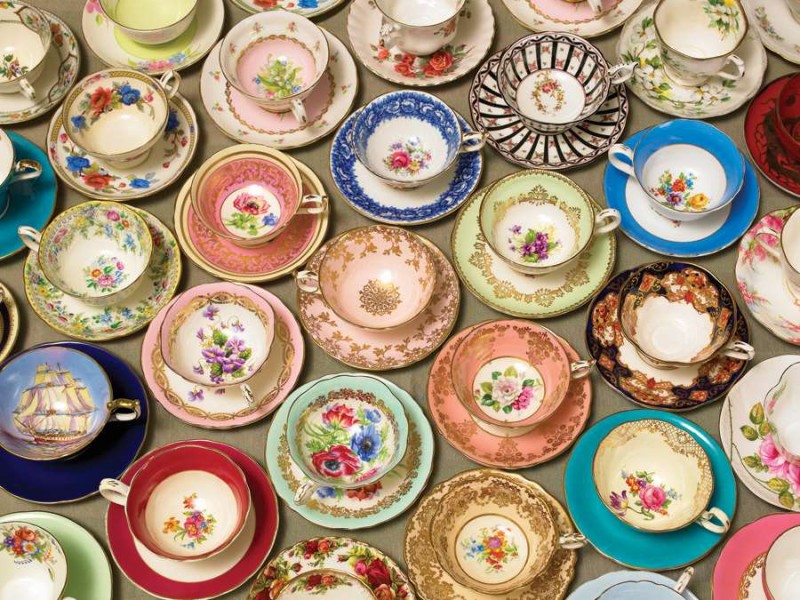 The Cup and Saucers jigsaw puzzle from Cobble Hill Puzzle Co. is charming. This jigsaw puzzle has 275 Easy Handling pieces. Easy Handling jigsaw puzzles are made with large pieces. This makes it easier for people who are visually impaired or have arthritis.  The Cup and Saucers jigsaw puzzle is full of beautiful designs and whimsical patterns.
Learn more in my Cobble Hill Puzzle Co. review and enter to win.
Buy It: www.CobbleHillPuzzles.com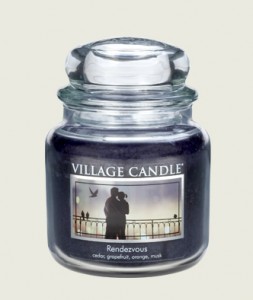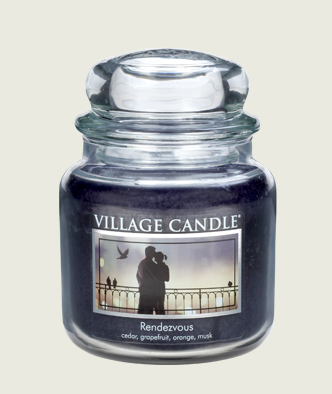 For over twenty years, Village Candle has been handcrafting scented Candles. They offer candles in a variety of fragrances from floral to, baked goods, outdoors and fruits. Their Rendezvous scented candle has cedar, grapefruit, orange and musk fragrances. The mysterious masculine scent is captivating. Village Candles are a wonderful gift for everyone on your holiday shopping list.
Learn more in my Village Candle review and enter to win.
Buy It: www.VillageCandle.com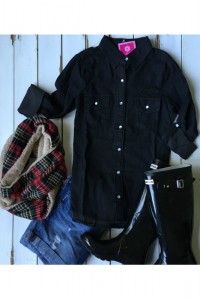 The Long-sleeve black button up shirt is wardrobe staple. This top is great for all seasons. The white iridescent buttons are beautiful. Roll the sleeves up or down to customize your look. The Long-sleeve black button up shirt  is currently available at The Style Boutique.
Learn more in my Style Nut Boutique review.
Buy It: www.StyleNutBoutique.com.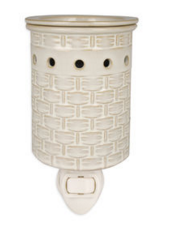 An Ivory Basket Weave Candle Warmer is sure to please this Christmas. This warmer has a charming basket weave pattern. It is primarily ivory but also has a bit of beige and sage green woven in. The Ivory Basket Weave Candle Warmer is available at your local At Home decor super store.
Learn more in my At Home review.
Buy It: At your local At Home Store.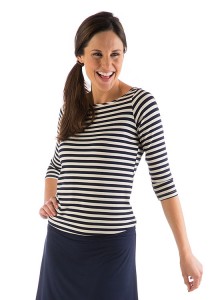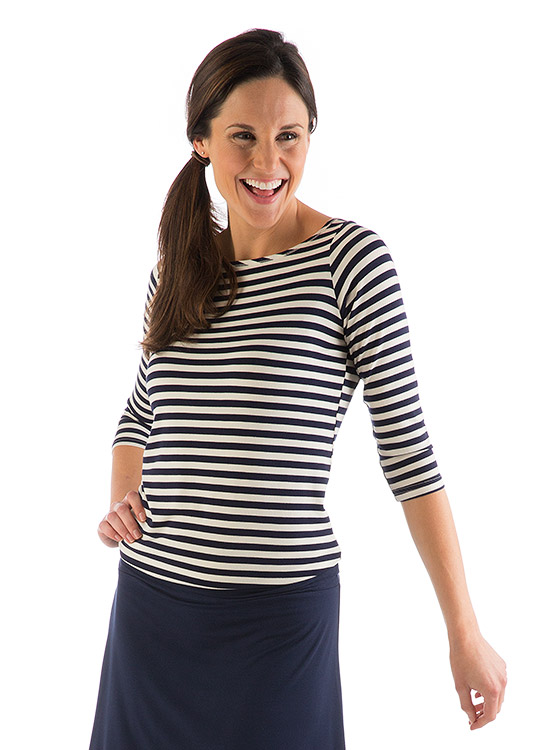 Yala Designs offers apparel and home textiles made with eco-friendly materials.  The Kai Top is made with 95% Viscose from Bamboo and 5% Spandex. It has a 3/4 sleeve, boatneck and bias trim. It is available in both solid and stripes, and has several different color options. She will love opening a Kai Top on Christmas morning!
Learn more in my Yala Designs review and enter to win.
Buy It: www.YalaDesigns.com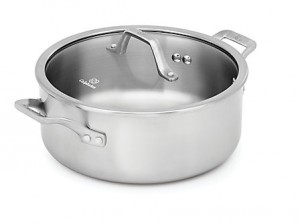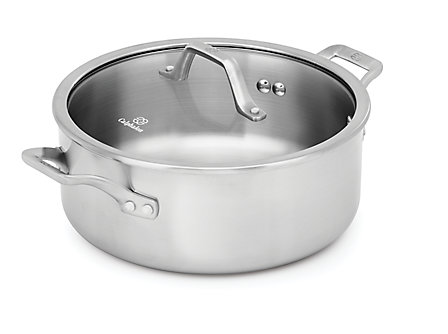 A Calphalon Signature 5-qt. Dutch Oven is a necessity in the kitchen. Perfect for hearty soups and stews, this pot is sure to become your favorite. The Calphalon Signature 5-qt. Dutch Oven is dishwasher and oven safe. It is made with five layers of metal; three layers of aluminum for even heat disbursement and two stainless steel layers for durability. It comes with a tempered glass cover.
Learn more in my Calphalon review.
Buy It: www.Calphalon.com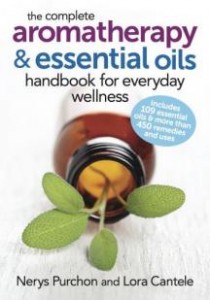 A Complete Aromatherapy & Essential Oils Handbook for Everyday Wellness will give her ideas of how to live healthier. This book is full of information! It guides you through the healing properties of 109 essential oils and gives more than 450 home remedies. The Complete Aromatherapy & Essential Oils Handbook for Everyday Wellness is a perfect gift for anyone interested in learning more about essential oils and their therapeutic uses.
Learn more in my Robert Rose review.
Buy It: www.robertrose.ca.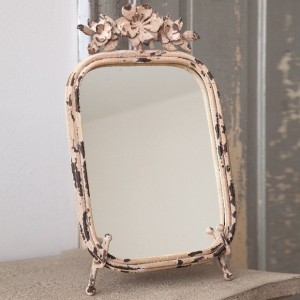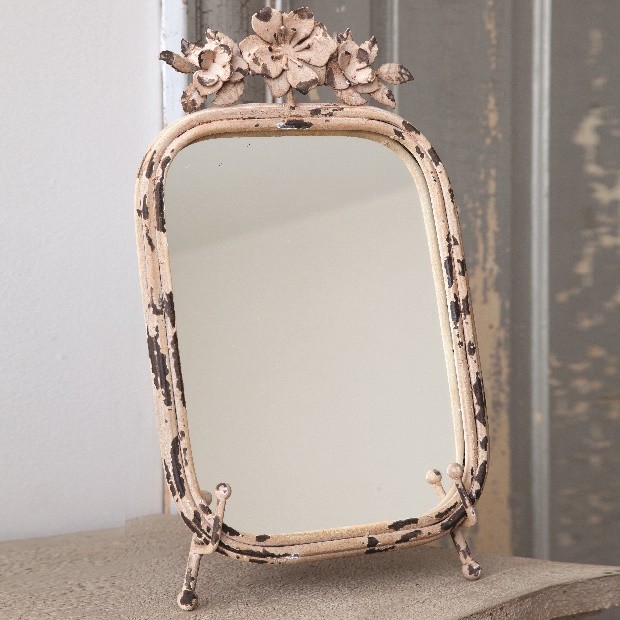 Mirror mirror on the wall, who is the fairest one of all? She will be the fairest one of all with her Rustic Standing Vanity Mirror from Antique Farm House. The charming Rustic Standing Vanity Mirror is 8" x 13.5" H in size. It is made of metal with an aged ivory finish. The top of the mirror is adorned with three romantic flowers. The Rustic Standing Vanity Mirror is perfect for her dresser or vanity top.
Learn more in my Antique Farm House review.
Buy It: www.AntiqueFarmHouse.com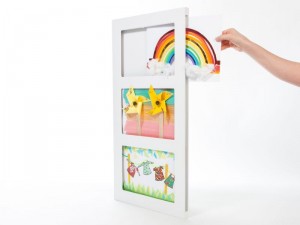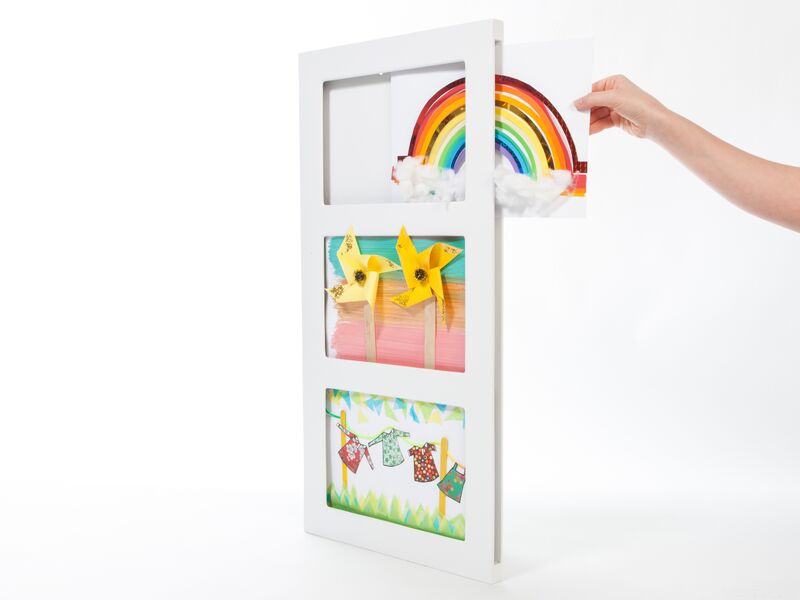 MGG Women's Gifts– Displaying all of the precious art work our kids create can be difficult. With Articulate Gallery 3D frames we can easily swap artwork as new pieces are created. Articulate Gallery frames are open allowing 3D art to be shown with integrity. The large slot opening on the side of the frame makes it easy to add and remove art. Articulate Gallery offers triple, double and single gallery frames.
Learn more in my Articulate Gallery review.
Buy It: www.ArticulateGallery.com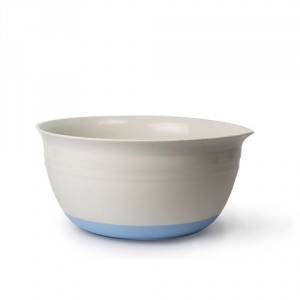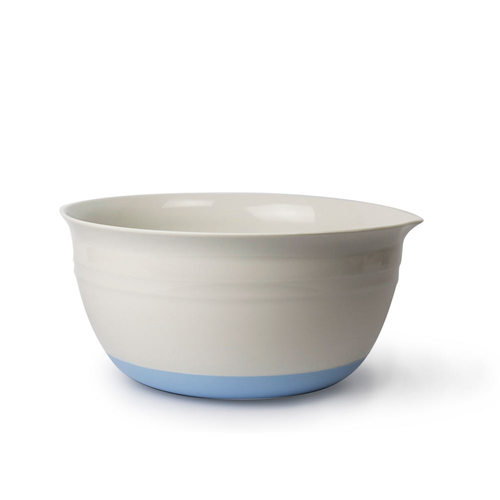 Tsp (totally sweep products) baking tools were designed to give the home baker the necessary tools to make amazing baked goods at home. A team of experienced bakers aided in the design of Tsp products. This collaboration helped create high-quality tools that work well in home kitchens. The 5QT nonslip mixing bowl allows bakers to mix ingredients without the bowl sliding on the counter surface. The 5QT mixing bowl is BPA free and dishwasher safe. Tsp products are a great gift for home bakers.
Learn more in my Tsp review.
Buy It: www.architecproducts.com.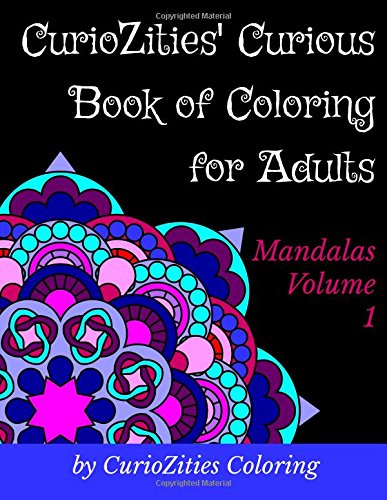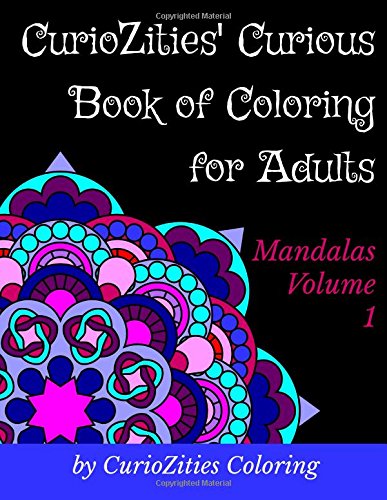 Head down the relaxing lane of adult coloring with the CurioZities' Curious Book of Coloring for Adults!  This book is filled with a variety of mandalas for your enjoyment.  Engross your mind and fill your time with hours of enjoyment by coloring in these shapes and engaging patterns.  Melt your stress away and color today!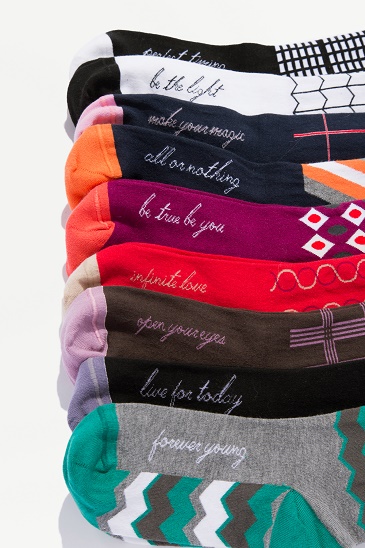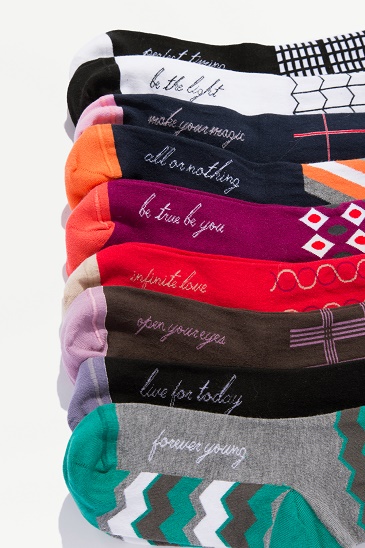 Not just for stocking stuffers, Posie Turner's unique socks are great gifts for under the tree.  Whether sporting the "Take A Chance", "Be The Light", or another one of their soulful inspiring socks, feel confident in your style and enjoy your big heart!  Both high quality and comfortable, these stockings are sure to be a hit for women and girls of all ages.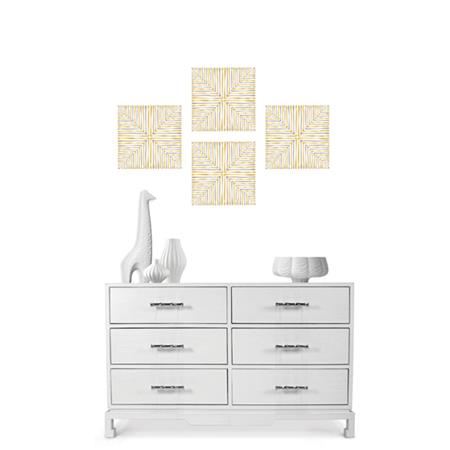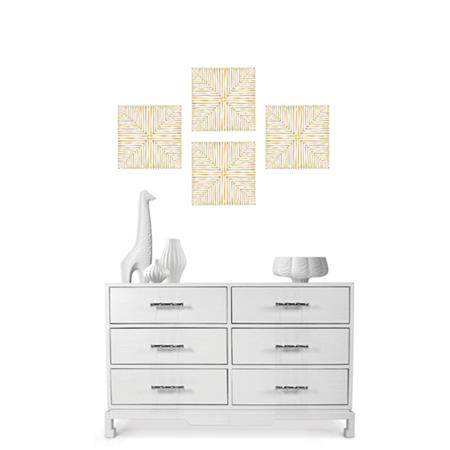 Spread some pizazz with a gift of easy decorating by WallPops!  Available in a plethora of objects, designs, colors, wallpapers, and more, consider the trendy and unique Santorini Blox Wall Decals.  They offer radiance and dimension to any wall while being easy to install, repositionable, and removable!  Measuring in at 13″ x 13″, they come in a pack of four.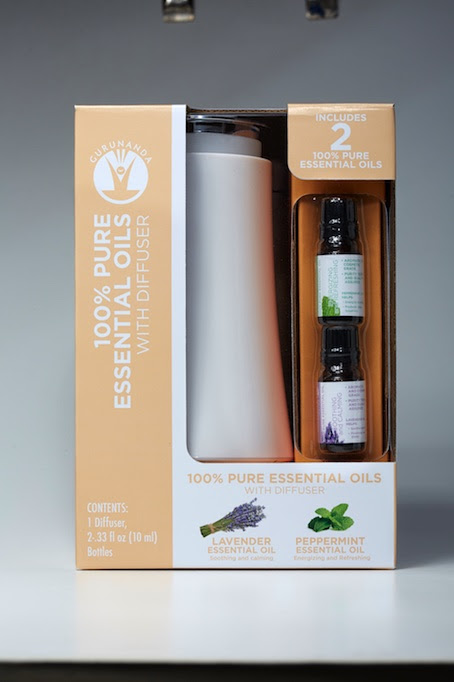 Essential Oils are quite popular these days so give the gift of aroma therapy with the GuruNanda 100% Pure Essential Oils With Diffuser this Christmas.  This set includes a calming and soothing Lavender Essential Oil as well as an energizing and refreshing Peppermint.  Simply add some water and a couple drops of oil and this silent ultrasonic technology fills the air with beautiful scents while the diffuser cycles through three appealing colors.
The Aurorae Sport Yoga Mat Towel is the perfect sized multi-purpose towel.  Designed to be super absorbent, the microfiber makeup also allows it to be extremely lightweight.  It's the perfect towel to layer on top of your yoga mat, to use for wiping perspiration, or during other leisure activities.  Available in a variety of colors and perfect to put under the tree this year.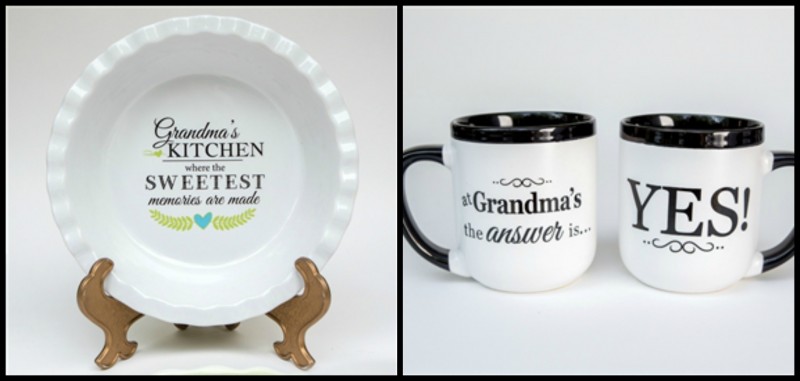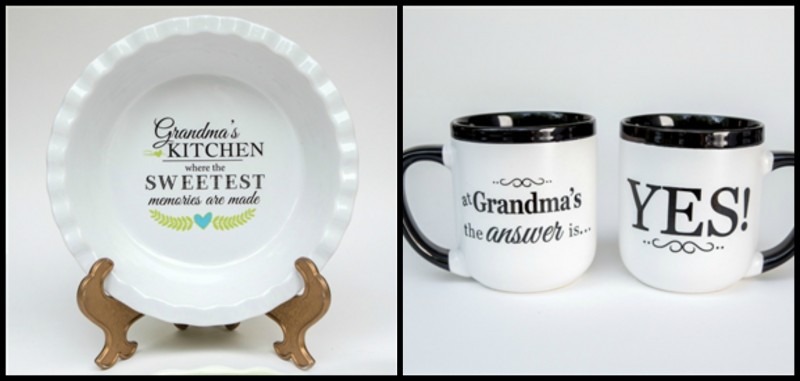 Head over to Grandparents Gift Company to pick out the perfect gift for Grandma this year.   Grandma's love keeping everyone fed and well hydrated so Grandma's Pie Plate and Mugs would make perfect gifts!  Grandma can bake delicious pies in this deep dish stoneware pie plate and sip coffee in her Grandma's Mugs knowing she is well loved.
Buy It:  GrandparentGiftCompany.com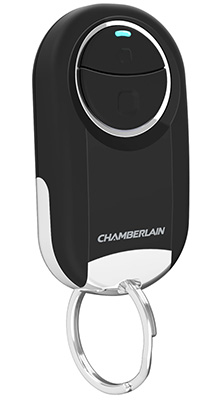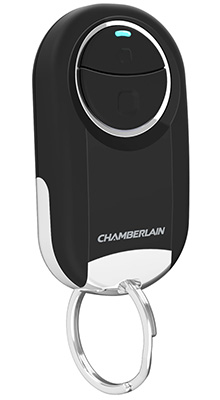 The new Universal Mini Garage Door Remote from Chamberlain offers amazing flexibility for those coming and going from home, without the use of a key! Sleek and compact, this lightweight device is compatible with all major brands and allows for control of two garage doors through a secure connection. Definitely a useful gift idea for this Christmas!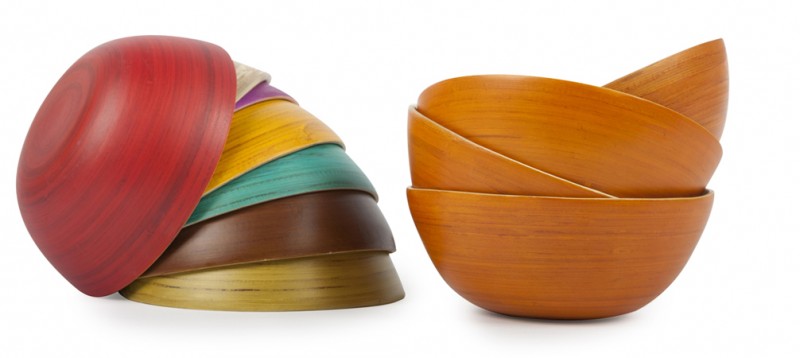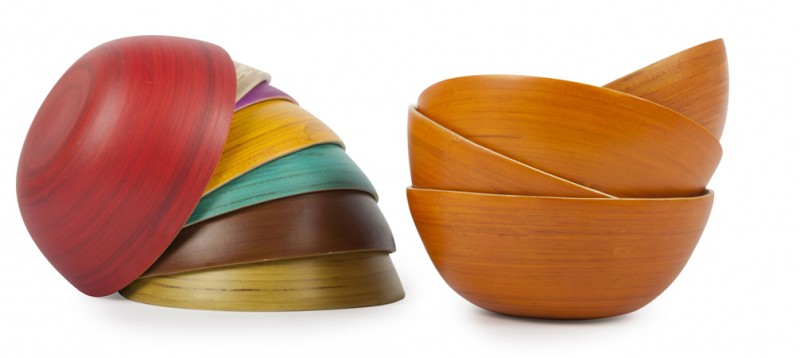 Place a beautiful 100% Bamboo Bowl from Core Bamboo under the tree this year.  Their beautiful selection of handcrafted bowls come in an array of colors and styles.  They are stunning and add flair to any table and can be used for decoration as well.  Fill with a favorite candy and wrap it up for a gift that is sure to be loved!
Learn More:  Head over to my Core Home Feature to learn more.
Buy It:  CoreBamboo.com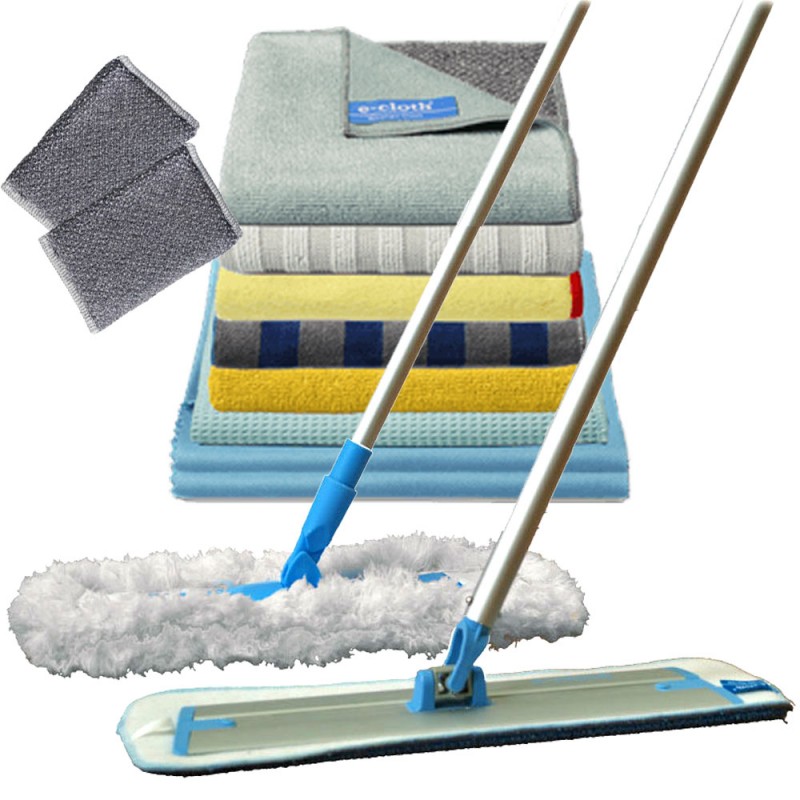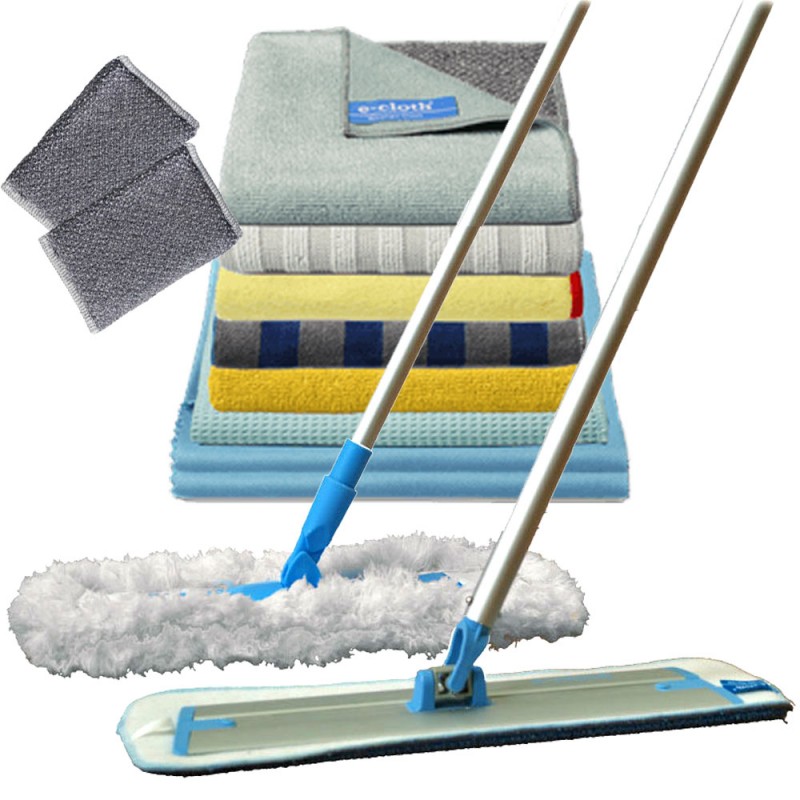 The eCloth Complete Home Care 12 Piece Set is a great practical gift this year.  This fantastic set contains: Deep Clean Mop, Flexi Edge Floor & Wall Duster, Window Cloth, Dusting Cloth, Bathroom Cloth, Stainless Steel Cloth, Range & Stovetop Cloth, Kitchen Cloth, 2 Polishing Cloths, and even 2 non-scratch Scrubbing Pads!  An amazing way to clean your home without chemicals!
Learn more:  Head over to my eCloth Review to learn more.
Buy It:  eCloth.com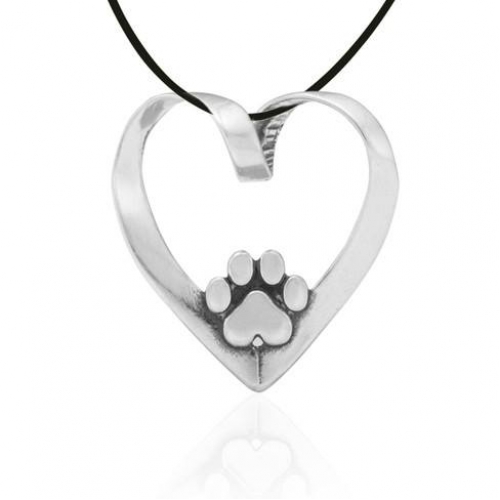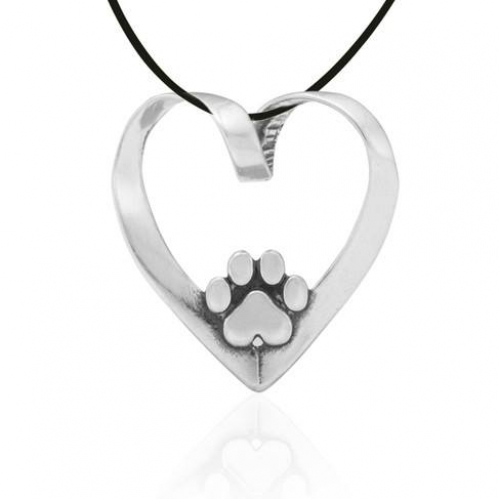 Especially for the pet lovers!  The Bichon Buzz Paw Print Necklace is for those who have been lucky enough to have that special furry friend become a beloved part of their life.  Nestled forever, deep in your heart, this beautiful Sterling Silver Heart Slide comes on an 18″ black slide cord and packaged in a beautiful pouch and gift box, perfect for the gift giving.


Put a pair of Lugz Women's Thora Boots under the tree this Christmas and help keep someone's feet warm and cozy this year.  Fashionable and warm, the Thora style is designed with a suede upper, quilted nylon & wool shaft, and a fleece lining.  Available in three fun color options, these boots are a great choice for the colder weather months.
Learn More:  Head over to my Lugz Review to learn more.
Buy It:  Lugz.com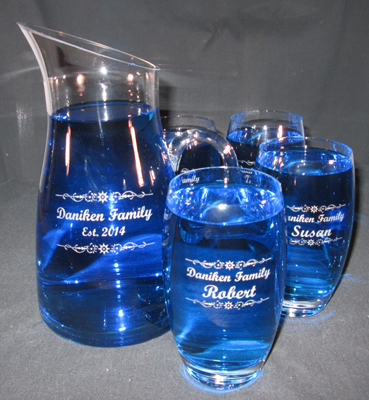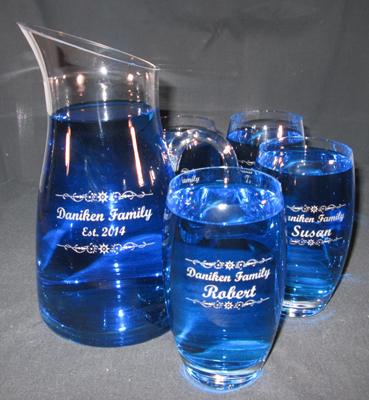 Personalized gifts such as the Crescendo Pitcher and Beverage Glass Set from Fantasy Glassworks make a unique and quite amazing gift.  With many options for borders, designs, and your choice of works, the resulting product is sure to wow the recipient.  Give a gift that will show the time, thought, and effort you put into choosing and is sure to be used and cherished for years to come.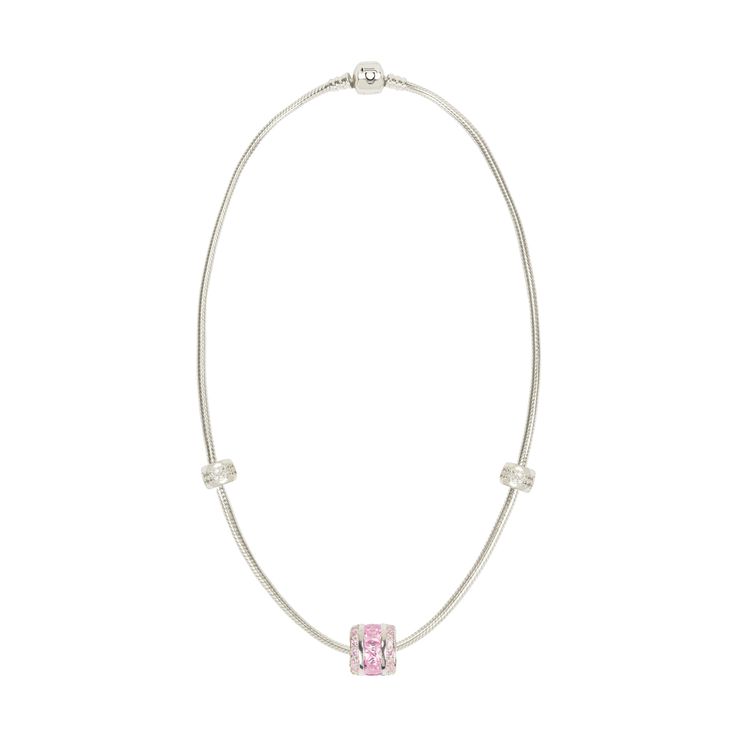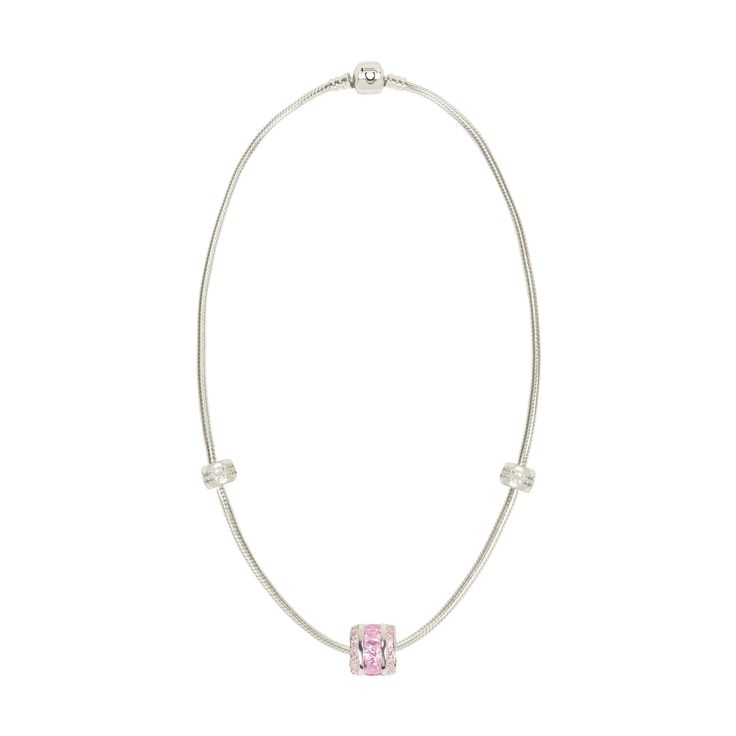 Give the gift of stunning unique jewelry with the Caterina Jewelry Pink Caprice Silver Necklace.  This Signature Collection piece comes designed with a .925 Sterling silver chain and gorgeous combination of pink and silver colors.  Sparkling and eye-catching, this piece offers a sharp and modern look that can be enjoyed on a night out, casual weekend, at the office, and everywhere!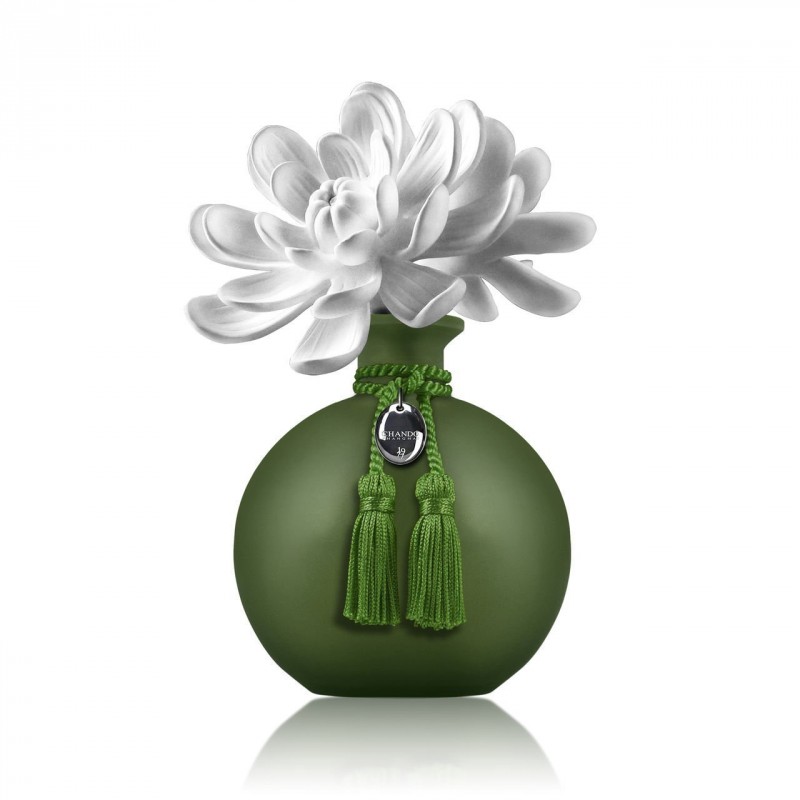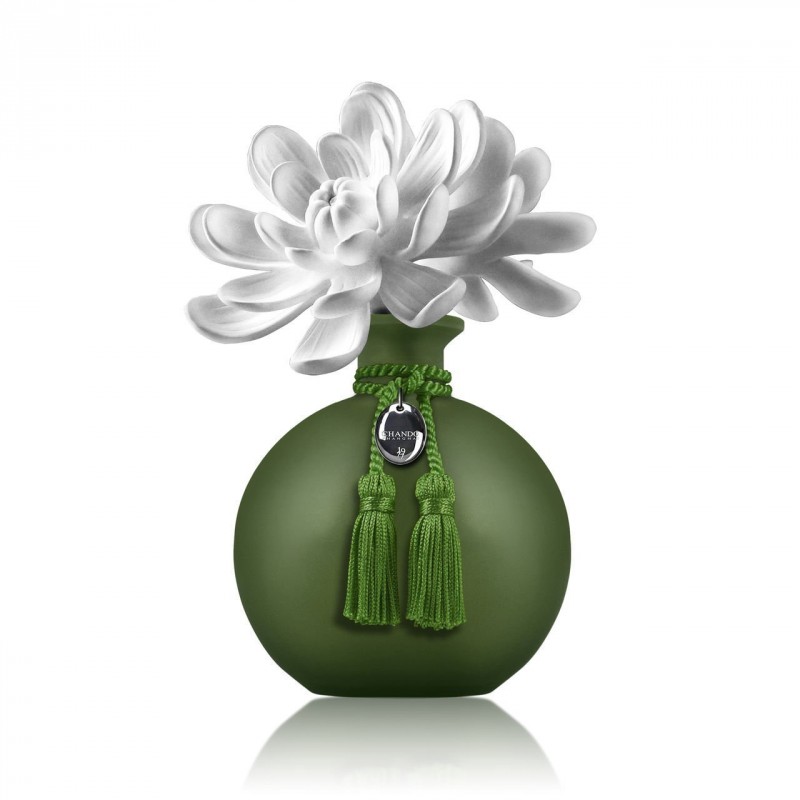 From Mei Jia Home Décor, the Chando Myst Collection Handcrafted Porcelain Diffuser is a great option for the women in your life.  Elegant and sleek while appealing to both the eyes and nose, this diffuser is a unique option that is sure to be cherished and enjoyed.  It comes with everything you need to get started and is packed in a gorgeous gift box, perfect for the gift giving.
Learn More:  Head over to my Chando Feature to learn more.
Buy It: Amazon.com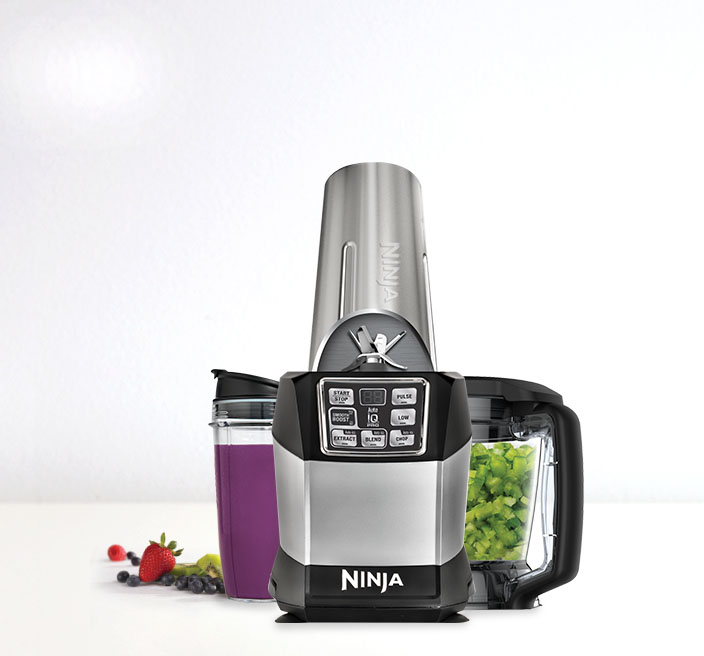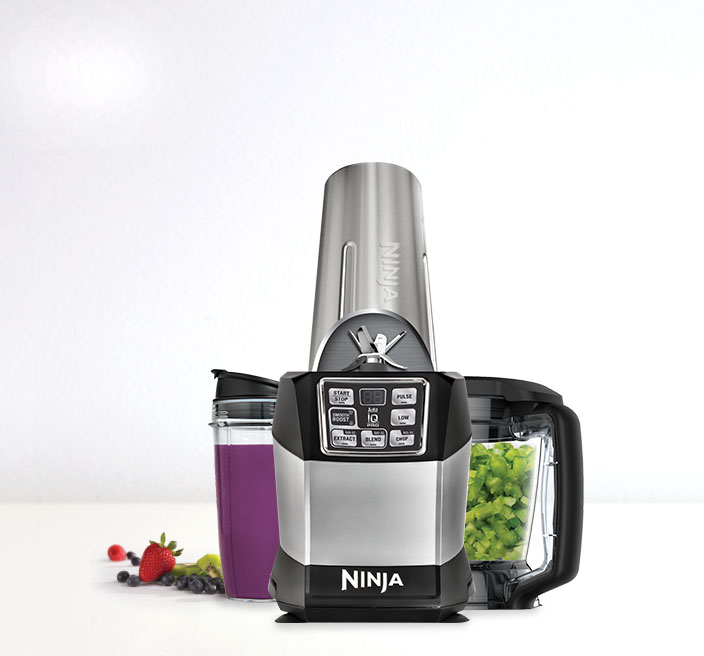 The Nutri Ninja Auto-iQ Pro Compact System offers high performance nutrient and vitamin extraction all in this one handy machine.  Featuring a 1100-watt motor base, performance is at a premium!  This handy system includes a variety of accessories such as two (24 ounce) Ninja Triton Cups, Stainless Steel Cup, Sip N Seal Lids, 40 ounce Blend & Prep Bowl, and even an inspirational recipe guide!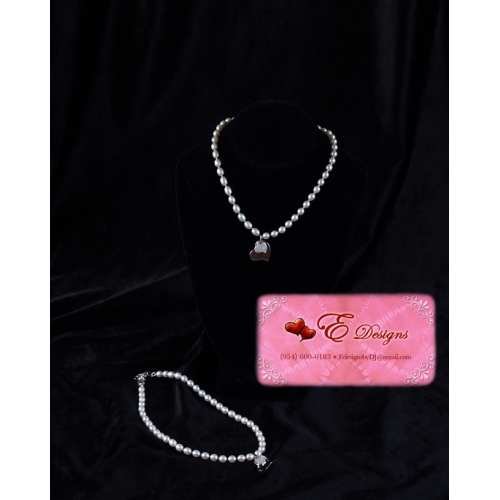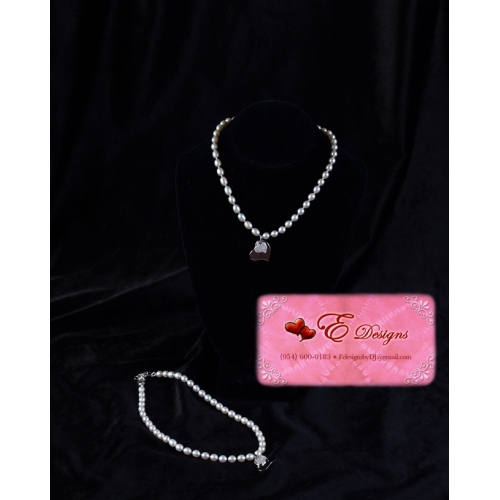 The Enthroned Empress White Pear Necklace With Double Sterling Silver Heart is a beautiful piece that is sure to be loved.  The charming freshwater pearls and silver hearts make this a classic choice for every day wear, a special evening out, or even a stunning piece to be worn for a wedding.  It's very pretty in person and is sure to be a delight when found under the tree this Christmas.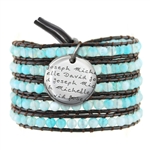 Carved Creation's beautiful Vesta wrap style bracelet comes in a variety of colors and charm shapes as well as adding the additional perfect personalized touch of loved ones names on the charm. The pendant is about 1inch in diameter and the wrap bracelet measures roughly 36inches with the capability of fitting every size wrist. Each pendant is crafted from Carved Creation's fine jeweler grade stainless steeling and covered for a lifetime warranty. The style of this bracelet pulls together the most dressed up occasions to the most casual and is the perfect gift for the woman in your life.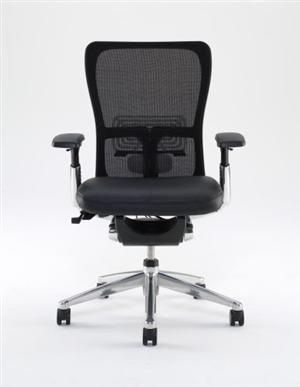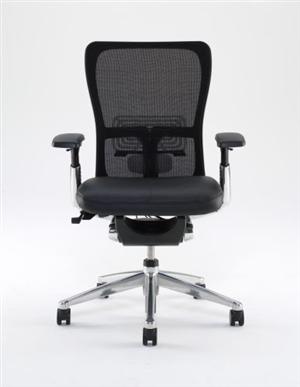 Give the gift of amazing posture to your wife, mom or daughter this year. Haworth has created the Zody Task chair to truly support your body while in the sitting position. With asymmetrical lumbar adjustment and multiple adjustments the woman in your life is sure to thank you over and over again for the relief this chair provides!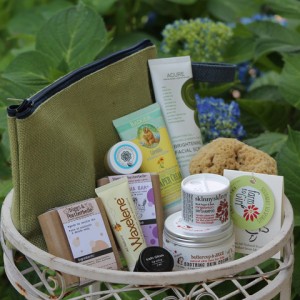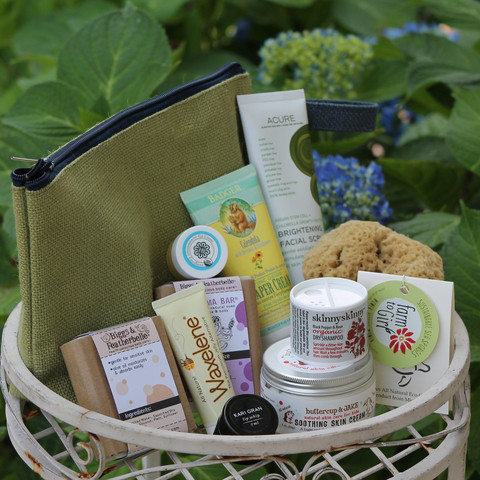 Needing to buy something for the eco-conscious person on your gift list? The Choosy Chick is the place to shop with everything from bath products for baby to mens shave gel, all with peace of mind that you are giving the gift of a safe product. The Choosy Chick has specialty gift bags to better suit those hard to buy for people. The Choosy Chick is a company that only sells brands they love, so you can rest assured that your purchase is safe with them.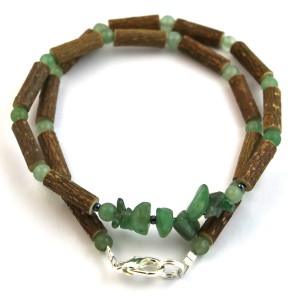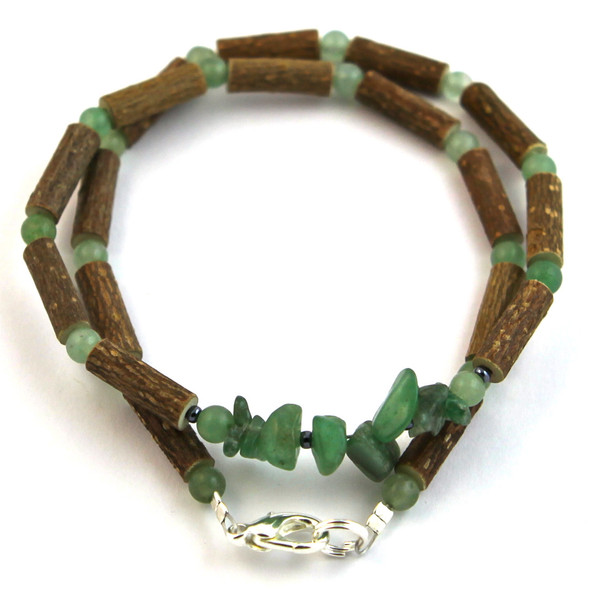 Is there someone on your gift list who suffers from eczema, ulcers, acid reflux, heartburn, or teething pain? Hazelaid necklaces are a perfect gift! They not only have the beauty of real gemstones and real natural wood but also the healing properties of alkalizing acidity! These gorgeous necklaces range from $16 to $25 and can provide healing anywhere from 3 to 12 months depending on the wearer. Not only are there amazing adult necklaces but children's too! If your little one is teething Hazelaid has the perfect solution with a baltic amber teething necklace!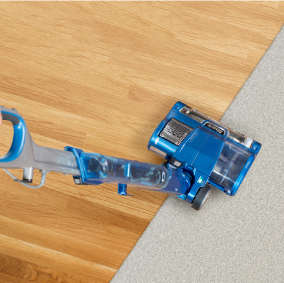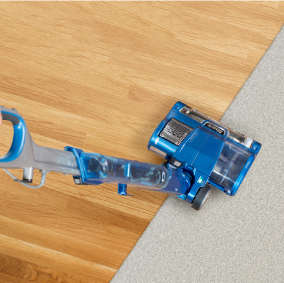 You know you're a grown up when you consider a vacuum an awesome holiday gift! Shark Vacuum has released their brand new Rocket Powerhead Vacuum. This is  the perfect gift for anyone on your list, who can't use a new vacuum? The Shark Rocket Powerhead Vacuum is extremely light weight with an adjustable handle, and super simple emptying system. The vacuum is made to clean hard floors as well as carpets with the simple change of a brush! The gift of easy cleaning!
Buy It: www.sharkclean.com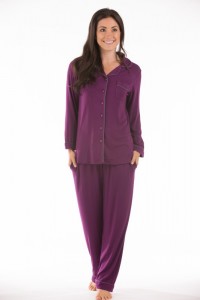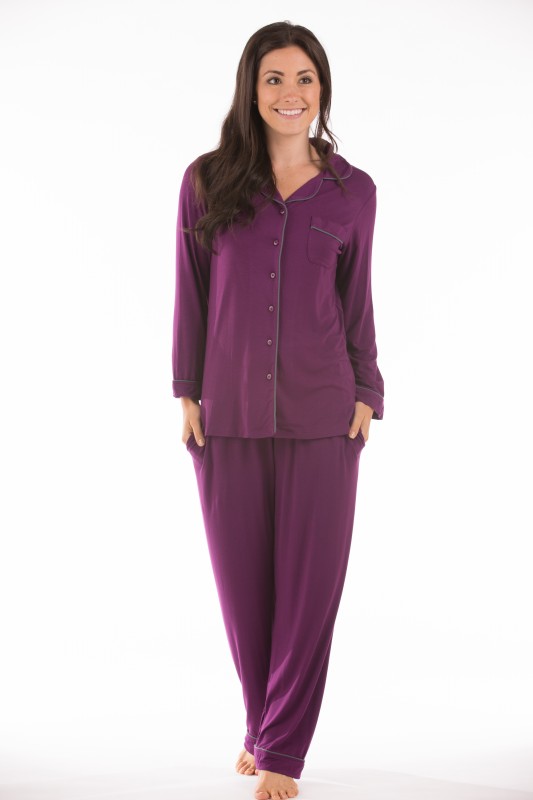 TexereSilk offers elegant apparel made with luxurious fabrics. Classic Comfort pajamas are made with a bamboo blend. The pajama top is embellished with contrast piping, a chest pocket, and side slit. The pajama bottoms are full length pants with side pockets, elastic waistband and drawstring. Classic Comfort pajamas are attractive and comfortable. TexereSilk has a variety of products to help her feel spoiled.
Learn more in my TexereSilk review and enter to win 2 giveaways!
Buy It: www.texeresilk.com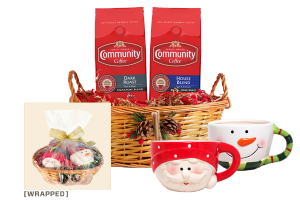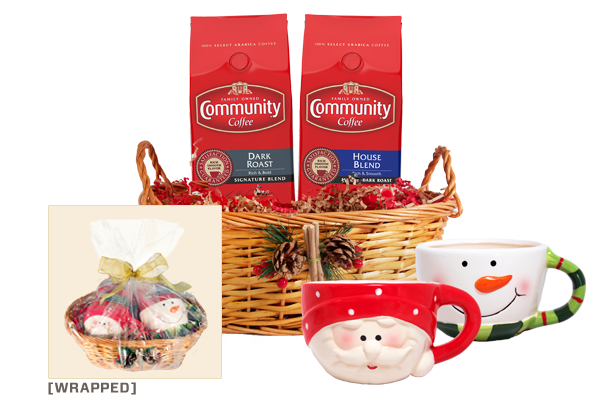 Community Coffee is a great place to go for premium coffee and unique coffee gifts.  A Holiday Premium Flavors Set comes with two 12 ounce packages of ground coffee in delicious Bread Pudding and Golden Caramel blends. It also includes a festive Santa Mug and Snowman Mug. The Holiday Premium Flavors Set comes beautifully wrapped in a gift basket. This is a great fit for teachers and hostess.
Buy It: www.CommunityCoffee.com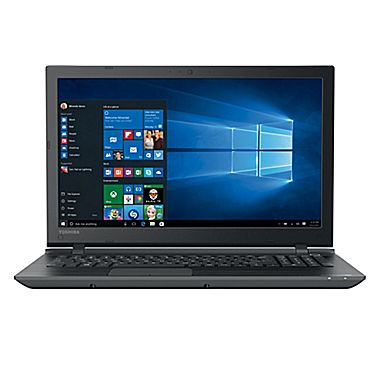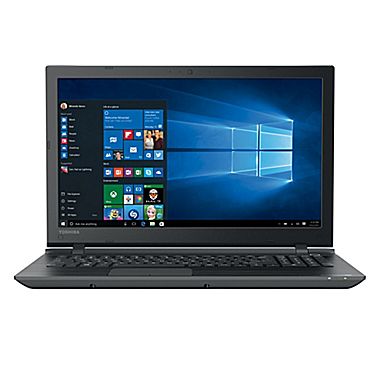 Staples is the place to go for all of your office supplies, technology and power tools. They also have items perfect for holiday gifting. A Toshiba Satellite C55-C5390 Laptop is a great gift for her. The Toshiba Satellite laptop is designed for reliable and efficient everyday use. It is equipped with an Intel Pentium N3700 Processor, 15.6" (diagonal) TruBrite TFT display at 1366×768 native resolution, 4GB DDR3L 1600MHz, 1TB (5400 RPM) Serial ATA hard disk drive, DVD SuperMulti drive supporting 11 formats, Windows 10 home operating system, built-in stereo speakers, HD webcam with TruTalk dual microphones, Wi-Fi wireless networking (802.11b/g/n), bluetooth compatibility, and HDMI, 1x USB 3.0, 2x USB 2.0. Please visit Staples to see the great selection of products and gifts they offer.
Buy It: www.Staples.com
For more gift ideas for women see our 2014 women's gift guide.


Hi there! I am Emily Evert, the owner of Emily Reviews. I am 28 and live in a small town in Michigan with my boyfriend Ryan and our two pugs. I have a large family and I adore my nieces and nephews. I love reading memoirs, and learning about child development and psychology. I love watching The Game of Thrones, Teen Mom, Sister Wives and Veep. I like listening to Jason Isbell, John Prine, and other alt-country or Americana music. I created Emily Reviews as a creative outlet to share my life and the products that I love with others.
This post currently has 7 responses.