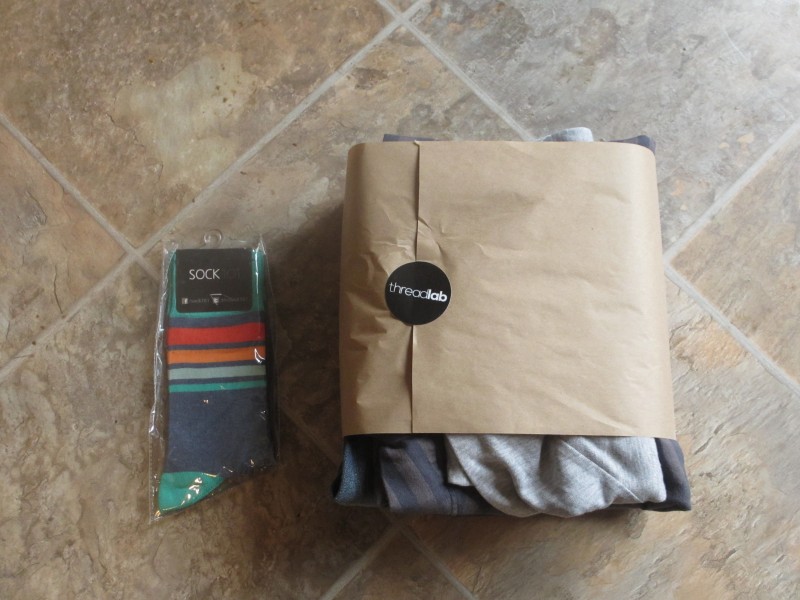 I was provided with ThreadLab credit for my review. All opinions are my own.
I recently shared that my boyfriend Ryan reached his original weight loss goal of losing 50 pounds. I'm still shocked at his progress pictures when I line them up next to his starting photos. He looks so different, it amazes me. While his weight loss has been fun and exciting there has been one downside, and that has been his need to change clothing really frequently. Since July Ryan has lost 2 shirt sizes and 2.5 pant sizes. What I mean by "2.5" pant sizes is he's currently wearing jeans that are two sizes smaller than when he started, but they're too big and require a belt, but three sizes down is still snug.
Ryan has never been a fan of shopping for clothing so he tends to go shopping once a year or less and then he chooses items that he really enjoys so he can wear them regularly until they're worn out, go out of style or he gets tired of them. So going from that habit to needing new clothing every 2 months or so has been odd for him. He dislikes shopping so much that he will sometimes ask me to just get him clothing as gifts so he can avoid shopping, but I don't always feel like I understand his clothing preferences well enough to choose for him.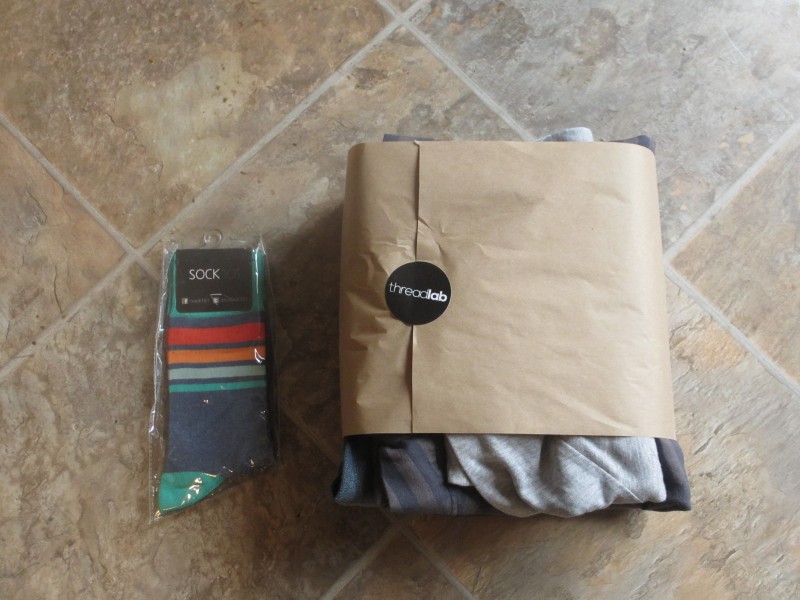 ThreadLab offers a unique service for men like Ryan who are looking to refresh their wardrobe without spending hours at the mall. When you sign up for ThreadLab you share your height, weight, clothing sizes and clothing preferences. For example, you get to say whether or not you'd like your ThreadLab box to include boxes, casual shirts, dress pants, jeans, etc. Ryan was primarily looking to replace his casual wardrobe so we expressed an interest in jeans, socks, casual shirts, t-shirts, etc. You can also tell ThreadLab how much you're looking to spend on items for each category, such as you only want jeans that are valued at under $75. You can choose between three sizes of ThreadLab boxes. The smaller box is $99 and will include 2 to 4 items. The medium box is $149 and will include 3-5 items. The largest box is $299 and will include 5-8 items. However, if you purchase using any of the links in this blog post you'll get 15% off your order!
ThreadLab is not a subscription box, you just pay for each box when you're in need of clothing and it ships out 24-48 hours later.
When your box arrives it will include a surprise assortment of items based on the sizes you provided and your clothing article choices. If any of the item's don't fit you can exchange them free of charge because the box will arrive with a prepaid return envelope.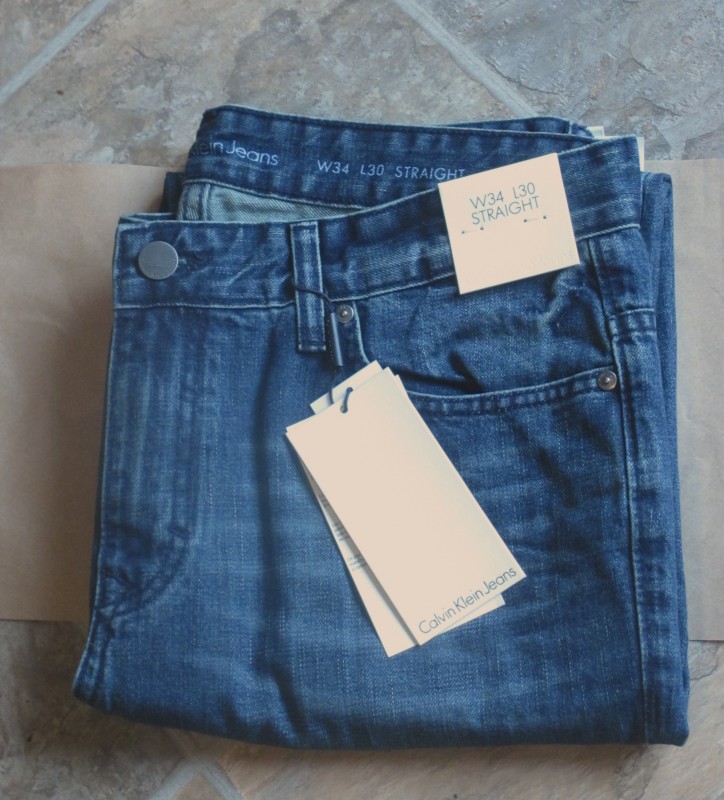 We ordered the medium box which includes 3-5 items for $149. Ryan's box included two pairs of jeans, one casual shirt, one sweater and a pair of socks. Both pairs of jeans look really great on Ryan and were a perfect fit. The jeans had price tags on them that were higher than the $149 value of the box, making up the value of the box in just the first two items!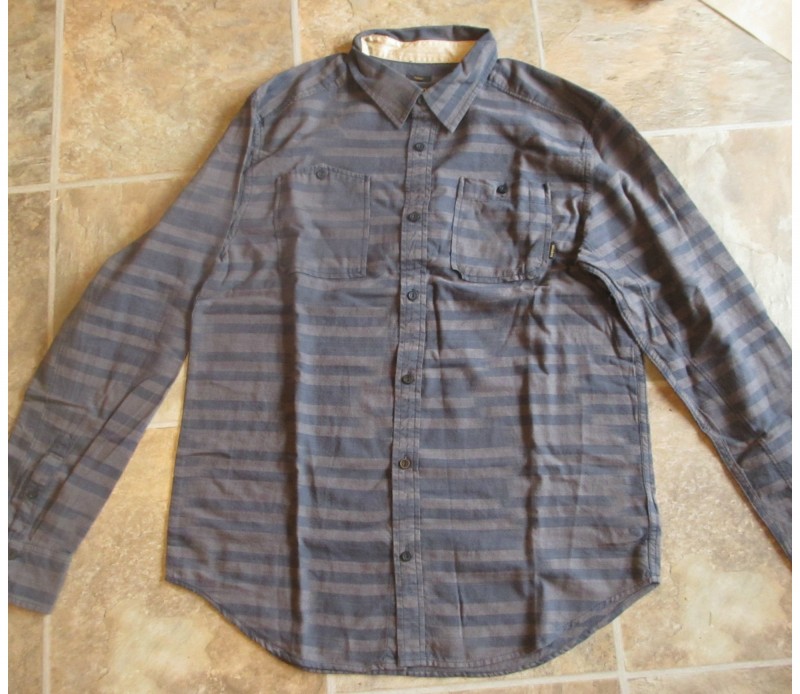 The casual shirt that was sent for Ryan was a great fit physically but it had a really unique print that Ryan would not be comfortable wearing. It is definitely something I wouldn't expect to see in stores so it might be a good style match for people interested in clothing that makes them stand out as unique. It's somewhat striped but the stripes aren't even and don't line up so it sort of reminds me of a zebra print. For us this would have been an item that we would choose to return.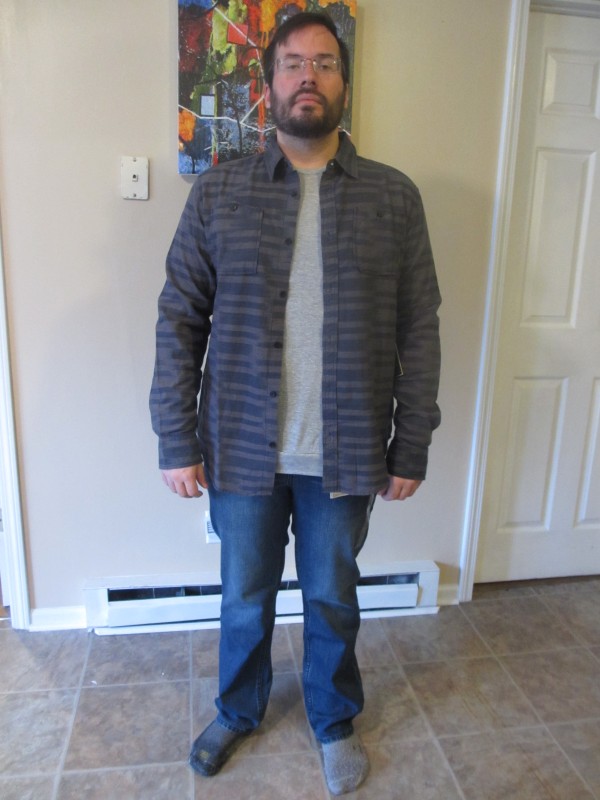 Ryan wearing three of the five items from his ThreadLab box. The casual (button up) shirt, sweater (gray inner shirt) and jeans from his ThreadLab box.
The second shirt that Ryan was sent was listed as a sweater but I would opt for calling it a shirt instead. It's very thin for a sweater and the material is really unique. Ryan was sold as soon as he touched it because it was so soft and smooth. The hem of the sleeves is a little unique, as there is a hem that runs from the collar to armpit sort of like a baseball t-shirt. Ryan usually wouldn't care for that style of hem because it draws attention to the chest area which Ryan doesn't want to highlight on himself but the material is so nice that he said he'll use it to layer under button up shirts.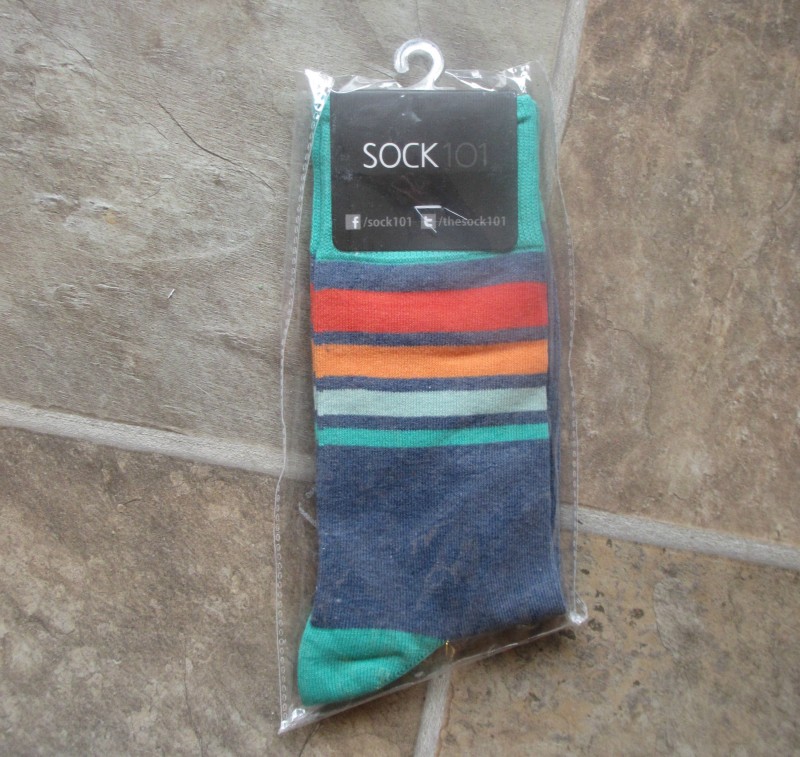 The last item in the box was a pair of socks. Ryan isn't very particular about socks so these were a win for him. They're pretty basic socks in a bright design and they are made by or customized for ThreadLab because they say ThreadLab on them.
Overall ThreadLab was a fun way for Ryan to try new clothing without having to go into a store. He liked almost everything he was sent so our experience was definitely a positive one. I think that I will use ThreadLab in the future for gift-giving occasions so I can get Ryan clothing without having the pressure of being the one picking out the items. Plus if the items don't match Ryan then he doesn't feel bad if he wants to return or exchange them for something else seems how I didn't choose them. Plus, the value was great. The price of the jeans alone would total $129.50 and the box only cost $149.00 total.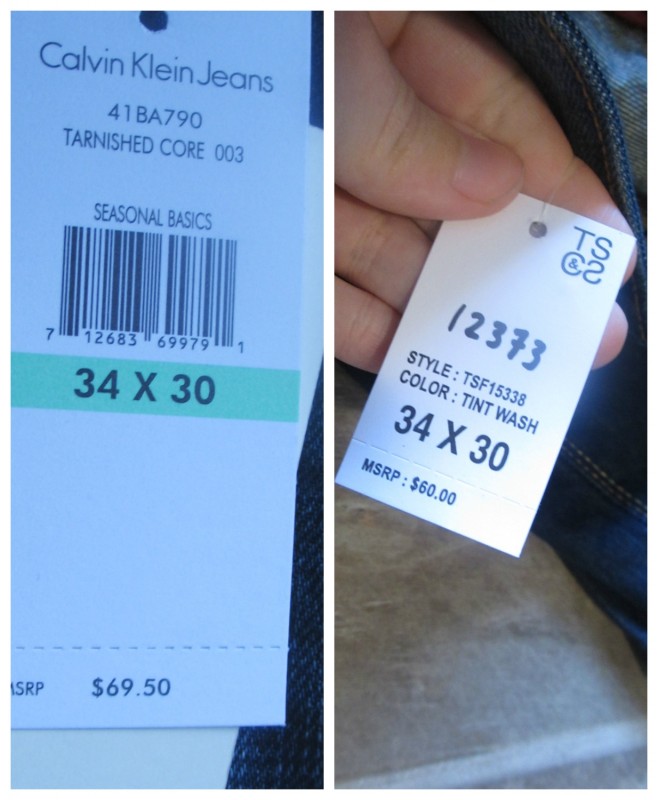 If the man in your life is in need of clothing, consider ThreadLab for a valentine's day gift! Use my link http://mythreadlab.com/emilyreviews to get 15% off your order!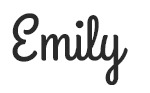 Hi there! I am Emily Evert, the owner of Emily Reviews. I am 28 and live in a small town in Michigan with my boyfriend Ryan and our two pugs. I have a large family and I adore my nieces and nephews. I love reading memoirs, and learning about child development and psychology. I love watching The Game of Thrones, Teen Mom, Sister Wives and Veep. I like listening to Jason Isbell, John Prine, and other alt-country or Americana music. I created Emily Reviews as a creative outlet to share my life and the products that I love with others.
This post currently has 8 responses.