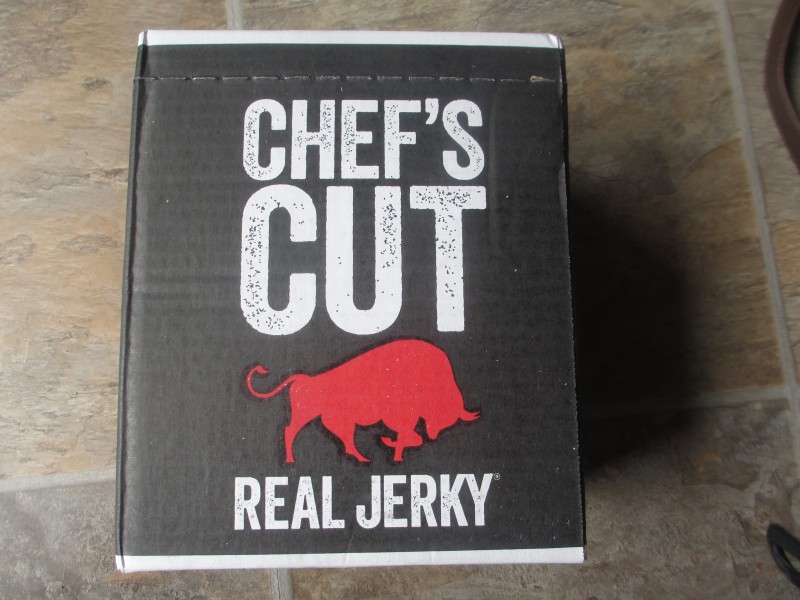 I was sent Chef's Cut beef jerky to review. All opinions are my own.
Beef jerky has always been one of my favorite foods. The other foods that are in my top 5 favorites are all pretty unhealthy, so I use jerky as a way to indulge without eating junk. Jerky is a really great source of protein so it's a wonderful food to use as a snack.
I was recently able to try out Chef's Cut jerky and I loved it. Chef's cut jerky comes in 2.5 oz packages and is available in several flavors. I sometimes like to try out new jerky flavors, but I almost always still come back to regular beef jerky. I was sent Chef's Cut Real Steak Jerky in their 8 pack case and Ryan and I both loved it. The case was gone in a little over a week!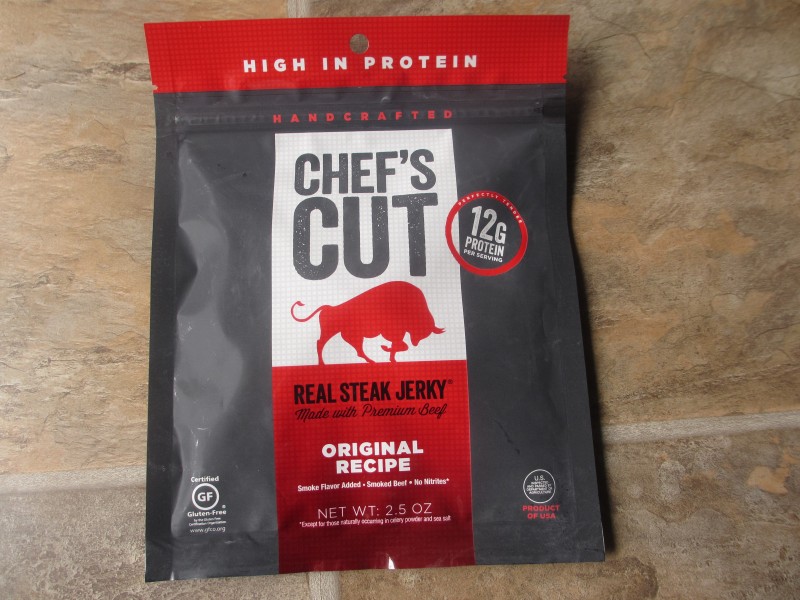 Chef's Cut jerky is the most moist jerky that I had ever tried. It's extremely soft as well. My dad loved jerky but got dentures a few years ago and hasn't been able to chew most jerky since then. I have no doubt that he would be able to handle Chef's cut because it's not tough at all. No ripping or tearing with your teeth. The label "real steak jerky" makes sense because it is like a well cooked steak in texture – just a bit of chew, nothing tough at all. The flavor is great, too. I found myself savoring each bite. I was a bit surprised at how sweet it was – definitely more sweet than most "original" jerky.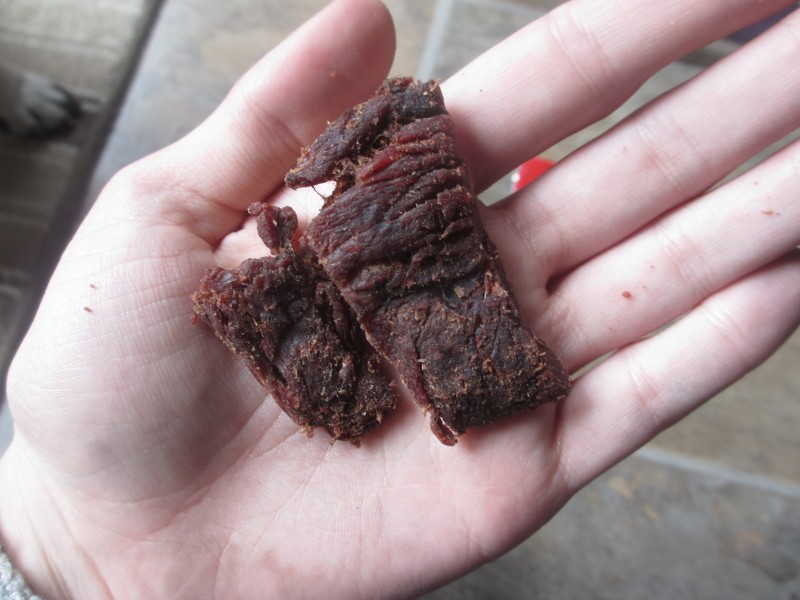 1oz is a serving size, and each serving has 100 calories and 12 grams of protein. It's a healthy snack for people of any age, but the grab and go packages make it convenient to use for family outings to the park, or the beach this summer. Seems how Chef's Cut has a bit of a sweetness to it, and it's so soft, I think it might appeal to kids who otherwise might not be as interested in jerky.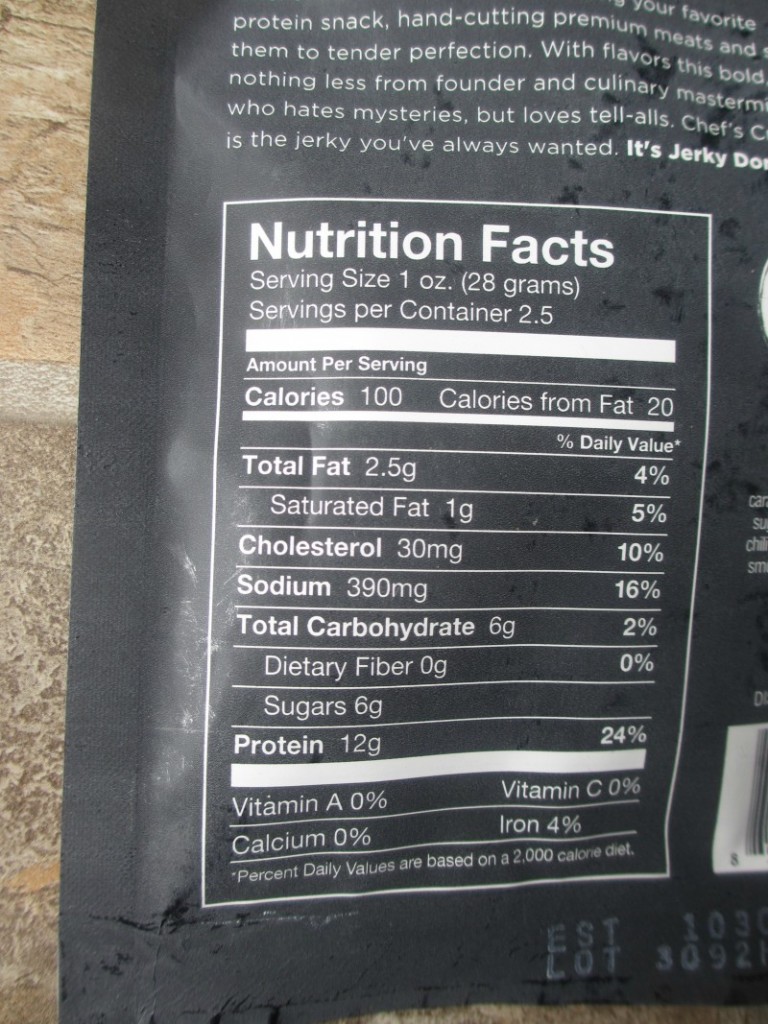 You can find Chef's Cut online or in some grocery stores. In my area it's available at Meijer and Kroger stores.
Win it: A Chef's Cut Deluxe Variety Pack. This includes each of the traditional flavors PLUS the bacon jerky flavors.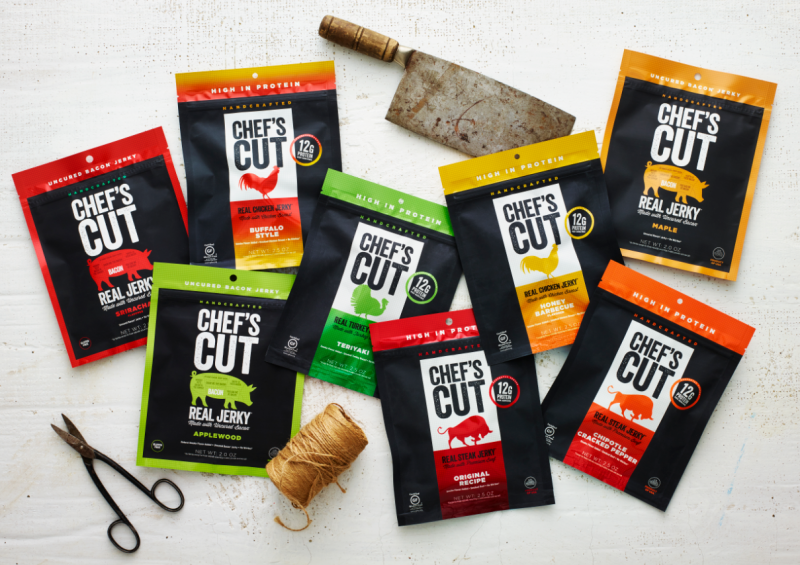 Real Steak Jerky Original Recipe
Real Steak Jerky Chipotle Cracked Pepper
Real Chicken Jerky Honey Barbecue
Real Chicken Jerky Buffalo Style
Real Turkey Jerky Teriyaki
PLUS these bacon varieties:
To enter: Fill out the GT form below by 11:59pm EST on 6/4/2016. Giveaway is open to the US.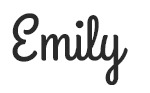 This post currently has 16 responses.