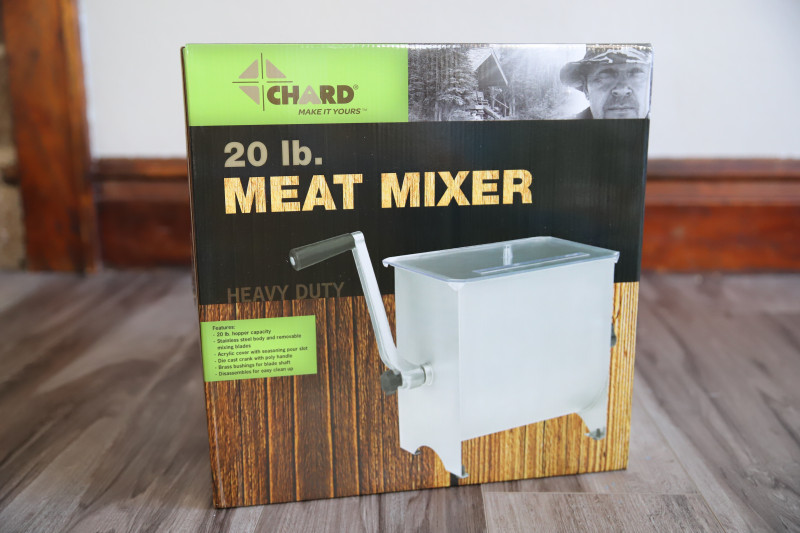 Thanks to CHARD for sending me this meat mixer! As always, all opinions are my own.
When it comes to the holidays, my brother-in-law is nearly impossible to shop for! He tends to buy most things he wants, which makes it difficult to find gifts that he'll get excited about. However, this year my sister let me know that he's in the market for a new meat mixer. He's an avid hunter and processes his own venison; his jerky and venison sausages are so delicious! I turned to CHARD to get him a gift for Christmas this year, and I'm excited to share it with you (plus your chance to win one!).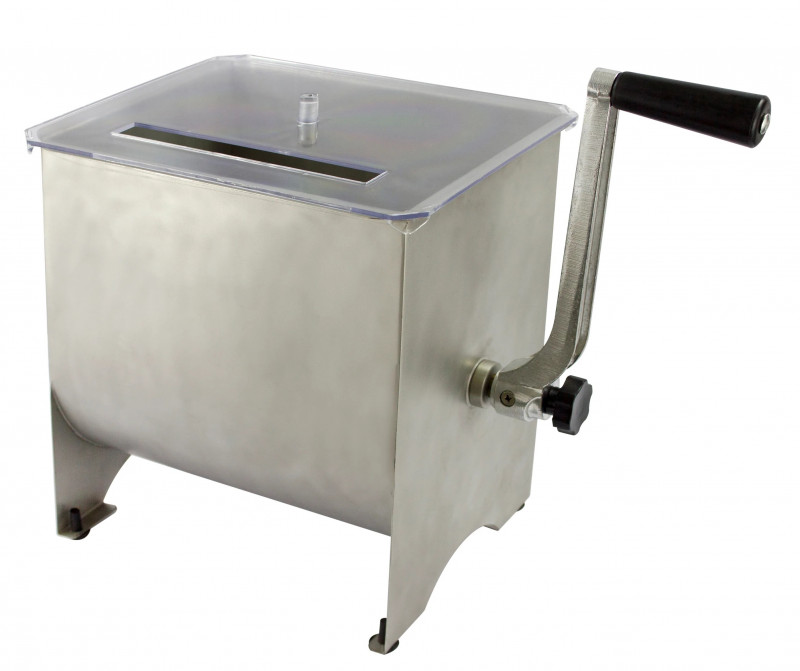 Chard 20lb. Meat Mixer
The CHARD 20 lb. Meat Mixer is an incredible tool for mixing multiple pound batches of sausage, jerky or other seasoned ground meat. It has a stainless-steel hopper with a 20-lb. capacity. I've helped process venison before but it's been many years – after reading reviews, it seems that a 20lb. capacity is about perfect.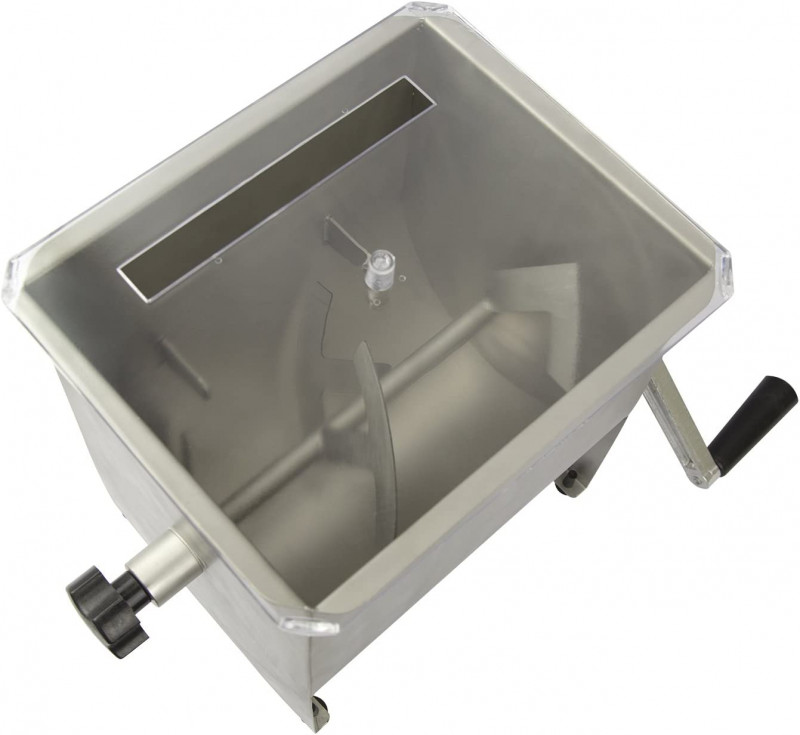 The mixing blades are designed to fold the mix into itself which ensures that the seasoning is blended thoroughly and evenly for a consistent taste. We used to hand-mix our jerky seasoning into the meat, and I was not a huge fan of the process. Having mixing blades to do the work for me would have made a huge difference in my 'want' to help with the job!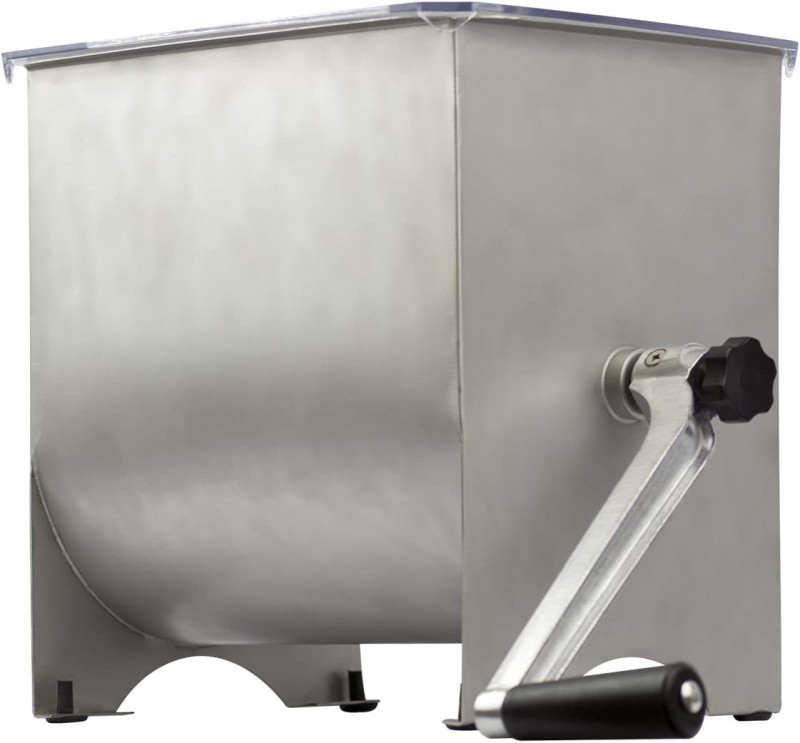 The acrylic hopper cover has a convenient slot that allows the user to safely add spices while mixing – another great feature! The long-lasting poly handle won't split or splinter like wood and is removable for convenient storage.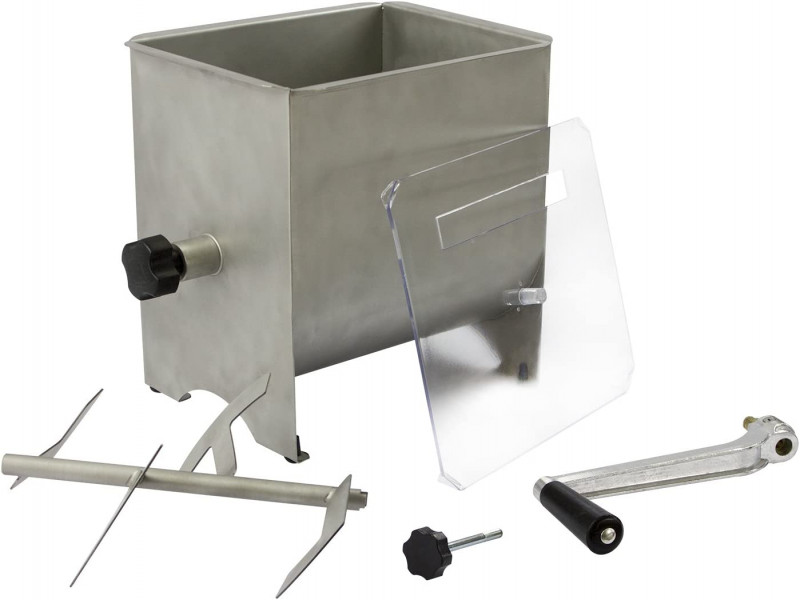 Non-skid rubber foot pads keep the stainless-steel hopper in place and provide a stable surface while mixing. The mixer disassembles for quick and easy clean up and storage. I know my brother-in-law is going to be so excited when he opens this on Christmas morning, and once my dad sees it, I'm pretty sure I'll be ordering him one for his upcoming birthday!
Win it: One lucky reader will take home a CHARD 20lb Meat Mixer! This is a US giveaway ending 12/13. Enter using the form below, and good luck!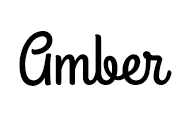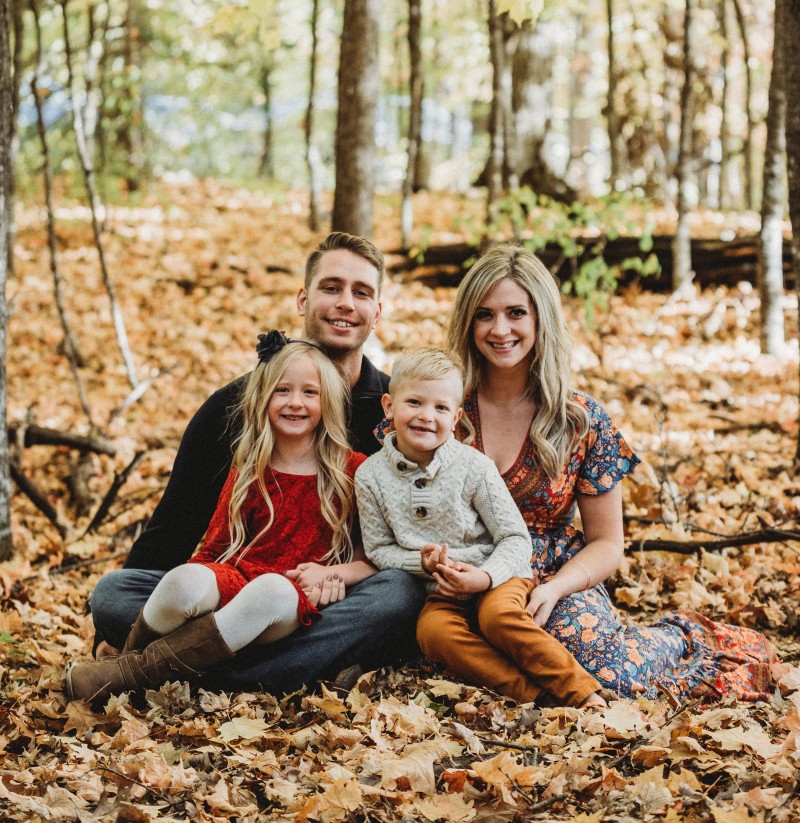 Hi there! I'm Amber, a 34 year old wife and mom of two from central Minnesota. I love to be outside with my family anywhere the weather is warm (which means I spend half the year freezing). We're a homeschooling family that loves to travel as often as possible! When I have a spare free moment, I love to read, take photos, and scrapbook. I'm interested in anything that makes life more fun; I also love socializing and sharing about my favorite products!
This post currently has 2 responses.