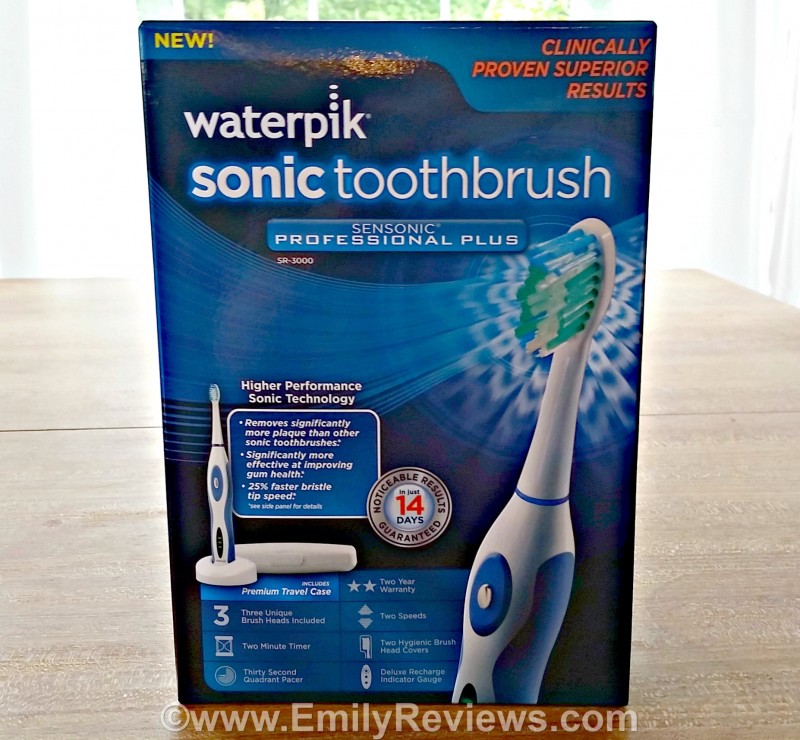 Thank you to WaterPik for providing me with product, free of charge, in exchange for this honest review. All opinions are 100% my own.
For the 16+ years my husband and I have been together, he has chewed tobacco. I have tried EVERYTHING to get him to quit. He told me he would quit when: he graduated from college, when we bought our first house, when we had our first child, when we had our second child, when he started a new job, when we bought our second home…the milestone list goes on. I believe he wants to quit, I just think the task is overwhelming to him so he hasn't followed through. If I could do this for him, I would in a heartbeat, but I can't. What I can do, is make sure he has the best oral care products available.
For our review, WaterPik sent my husband a Sensonic Professional Plus Toothbrush.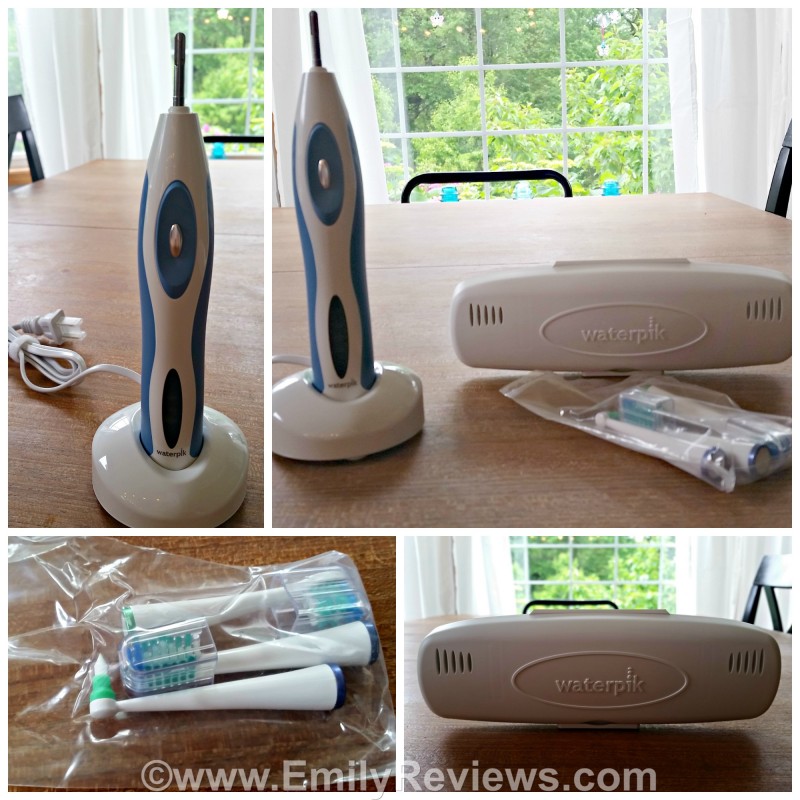 The WaterPik's Sensonic Professional Plus Toothbrush is made with top of the line sonic technology. When compared to the Sonicare FlexCare toothbrush, researchers found it to have 25% faster speed. It also proved to be 29% more effective in removing plaque and 26% more effective in improving gum health.
The Sensonic was designed with an ergonomic handle for comfort. It has two speeds and a 2-minute timer to guide you through your suggested brushing time. The Sensonic comes with three extra-soft bristle toothbrush heads, hygienic brush head covers and a travel case.
After my husband had used his new Sensonic Toothbrush a few times, I asked him what his thoughts were. He said he liked having two speeds. He starts on slow and after a minute turns on the high speed. I asked if he liked the two-minute timer. He said, "OH, is that what that is?!" I asked if his mouth felt cleaner than it had with his other toothbrush. He said yes. He went on to say that he really liked how the Sensonic massaged his gums.
I really appreciate WaterPik helping me provide my husband with the tools to care for his oral health. Hopefully some day soon, my husband will be able to quit chewing.
Buy it: Please visit the WaterPik website to see the great selection of products they offer and convenient shopping locations.
Connect: Don't forget to follow WaterPik on facebook, twitter and youtube for the latest product announcements and special offers.



Hello, my name is Laurie. I have been married to my husband for 14 years. We have two young daughters, ages 11 and 13 years old. My family and I live in Oregon so that means we are just minutes from the beach, mountains, and desert.  We love it here and try to spend as much time outdoors playing as we can. When we aren't outside playing, I enjoy reading, gardening, refinishing furniture, and other crafts.
This post currently has 7 responses.