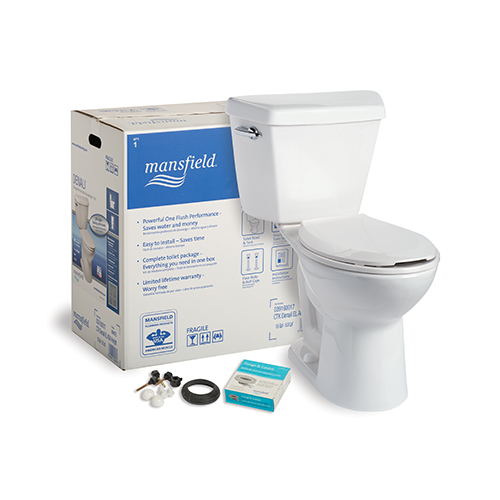 Thank you to Mansfield Plumbing for providing me with product in exchange for this honest blog review. All opinions are 100% my own.
We purchased our home a little over a year ago. The house was built in 1989. It was in great shape. All we had to do was make some cosmetic changes to make it ours. One of the first rooms we gave a makeover to, was our downstairs guest bathroom. It had floor to ceiling floral wallpaper. We removed the wallpaper, textured the wall and then painted it lunar surface gray. That paint color was to dark for the small area. I decided to repaint it in cottage white. That small change, made the bathroom feel bigger and brighter. I thought I was done, but I was wrong. I decided that I wanted to do more. I want to replace the flooring, paint the cabinets and replace the toilet and sink.
About the time I decided I wasn't done renovating the guest bathroom, I was contacted by Mansfield Plumbing. They wanted to know if I would be interested in reviewing one of their toilets. I jumped at the opportunity. After discussing our bathroom size and shape, we decided the Denali Toilet would be a good fit for us.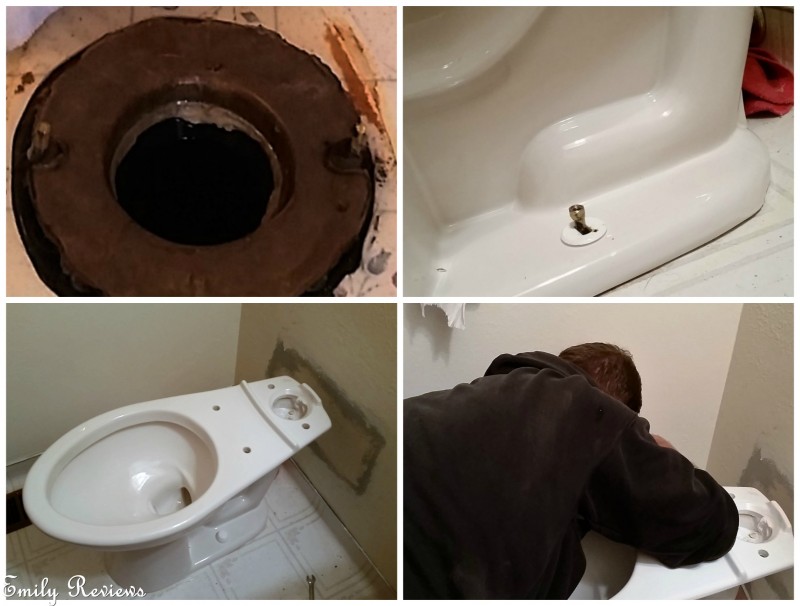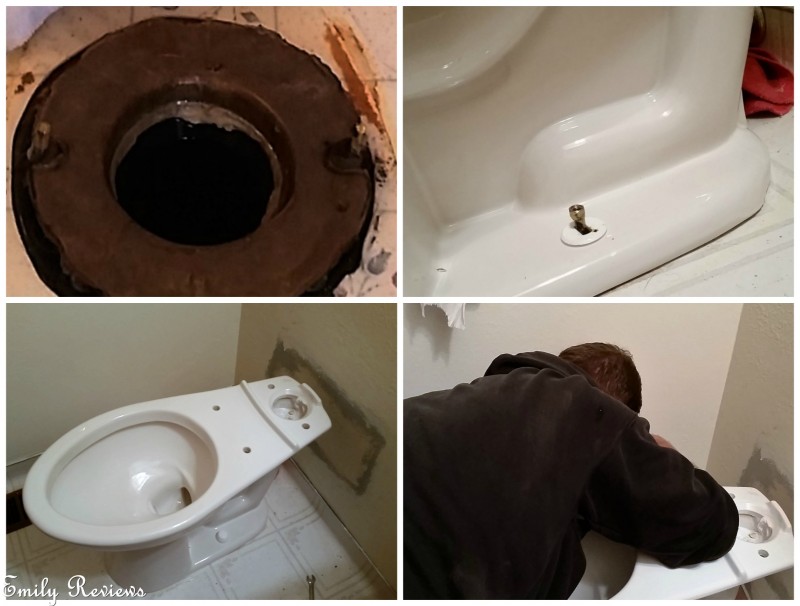 We received the CTK (Complete Toilet Kit) Denali Toilet. This kit comes with a ceramic toilet bowl, ceramic tank with trim, metal trip lever (flush handle), slow close toilet seat, flange bolts, and wax ring. The only thing we needed to purchase was the water line that connects the toilet to our plumbing. Their is a chance you can use the line from your previous toilet but ours wasn't long enough.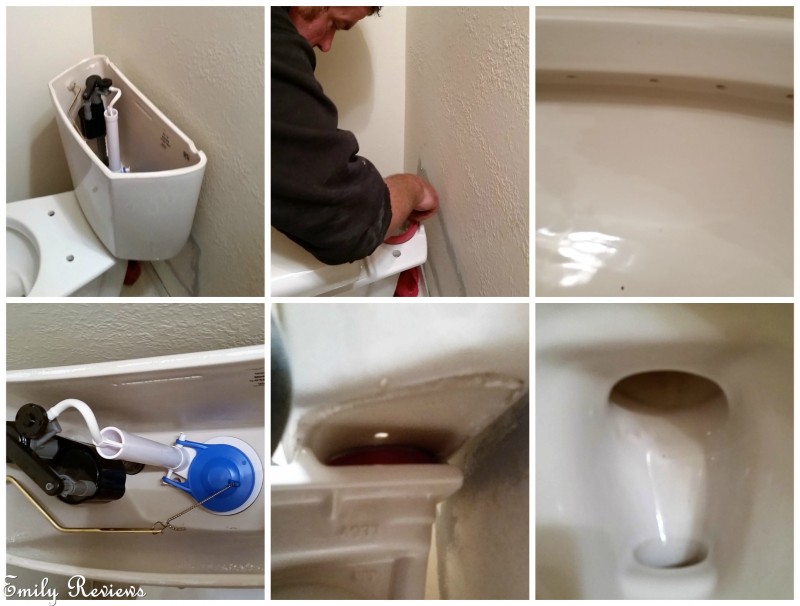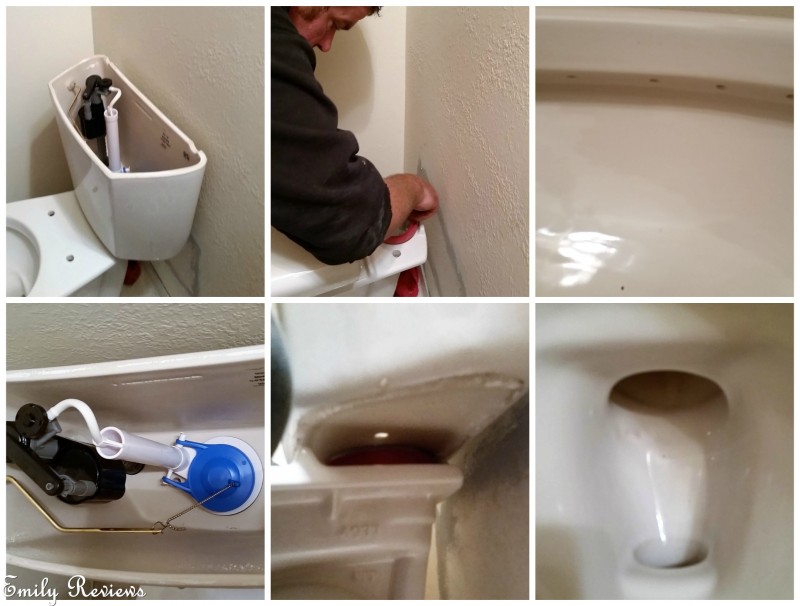 Installing a toilet is much easier than you might think. First turn off your water to the toilet. Then you need to remove the bolts holding your toilet to the floor. Once the bolts have been removed, you can move your old toilet out of the room…be careful of any water left in the tank. While exposed, it is a good time to replace your wax ring. This is what seals the toilet to the floor and plumbing. If a wax ring gets old, you can have leaks and other issues. When the new wax ring is in place you can gently set the toilet bowl over it. Secure the new bolts. Then place your trim piece between your bowl and tank and tighten with the included bolts. Now you are ready to attach the seat. Your kit will include plastic bolts for this job. On the back of your seat, you will find two plastic tabs. Open the tabs and insert the bolts. Then center it on the top of the toilet bowl. The tops of the bolts through the plastic tabs and the plastic nuts tighten under the rim of the bowl. Attach your water line to both the wall and the bowl and turn it on. Watch for leaks as the toilet and tank fill with water. Voilà! You just installed a toilet!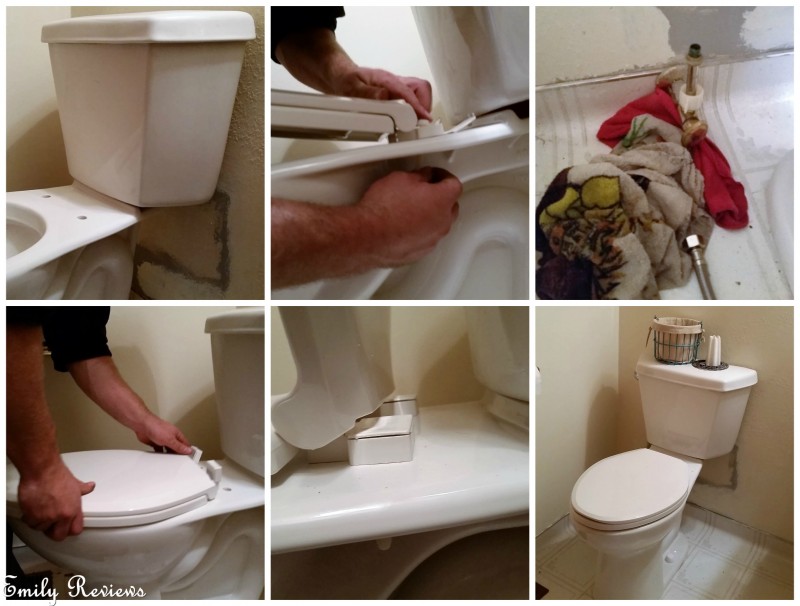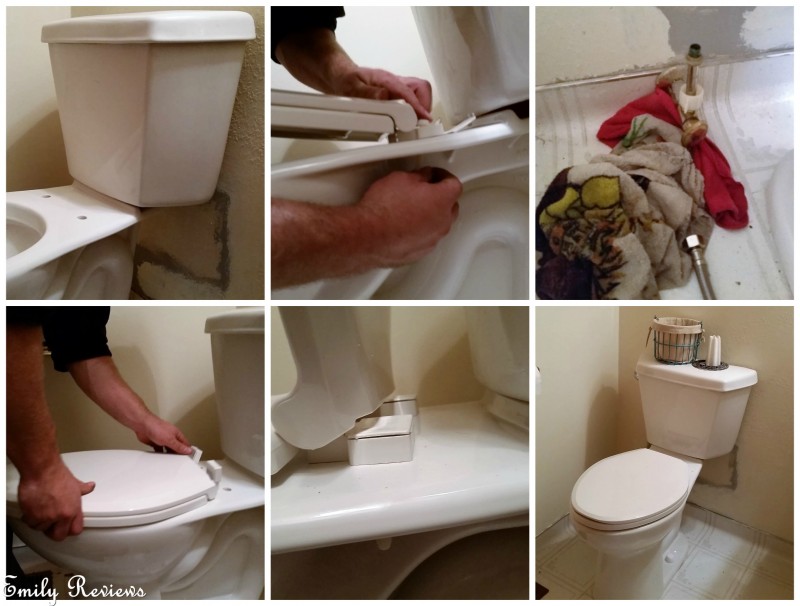 The Denali Toilet is a great toilet for you to consider in your bathroom. It has an Elongated front SmartHeight bowl, making it a nice option for narrow areas. The bowl has the PuraClean easy-to-clean glaze, with dual side jets. The seat is equipped with SmartClose so that it slowly closes and never slams shut. The Denali Toilet has a crisp white finish. It really is an attractive toilet.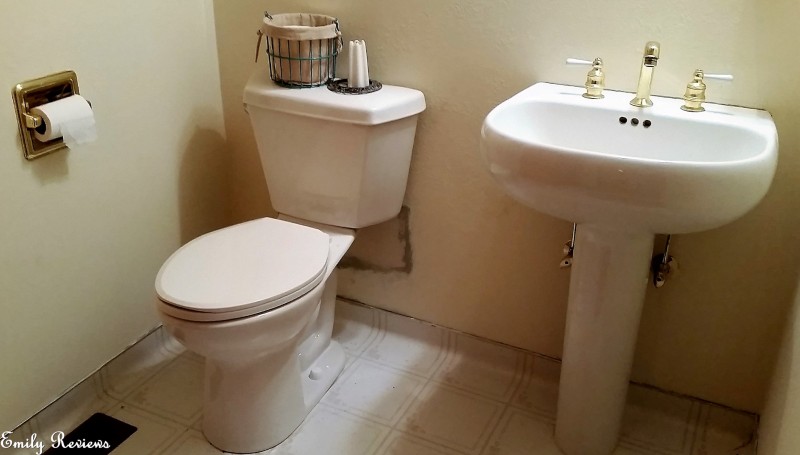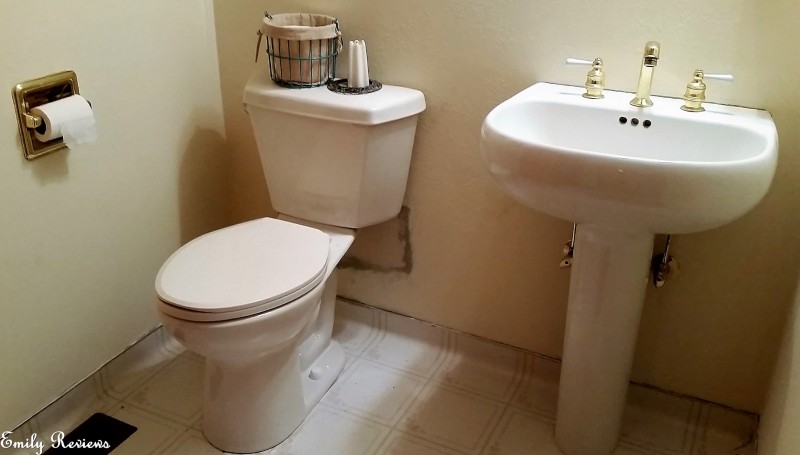 Are you considering a bathroom renovation? Check out Mansfield Plumbing they have a large supply of toilets, sinks, tubs and more!
Buy It: Please visit the Mansfield Plumbing website to see the great selection of products they offer and convenient shopping locations.
Connect: Don't forget to follow Mansfield Plumbing on facebook and youtube for the latest product announcements and special offers.
WIN IT: One winner is going to receive a Denali Toilet from Mansfield Plumbing. This giveaway is open to both the US & Canada. The giveaway is scheduled to end on 11/03/2016.



Hello, my name is Laurie. I have been married to my husband for 14 years. We have two young daughters, ages 11 and 13 years old. My family and I live in Oregon so that means we are just minutes from the beach, mountains, and desert.  We love it here and try to spend as much time outdoors playing as we can. When we aren't outside playing, I enjoy reading, gardening, refinishing furniture, and other crafts.
This post currently has 7 responses.