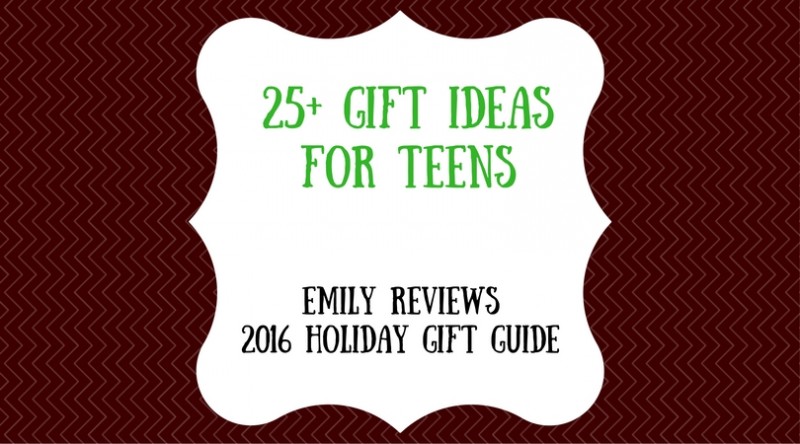 Emily Reviews writers were sent product in exchange for inclusion in our gift guide. All opinions are our own.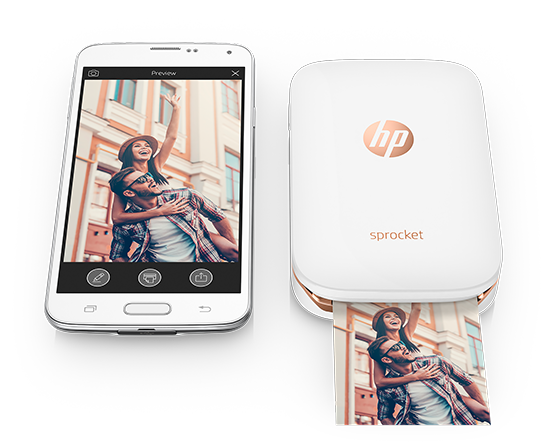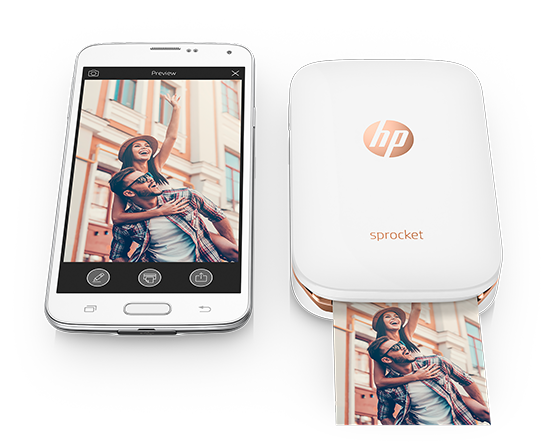 The HP sprocket is a miniature printer for smartphones. It prints 2″ by 3″ photos that will delight teenagers. The HP Sprocket can turn their social media pictures and selfies into physical photos from almost anywhere because the Sprocket is so portable. You can even use it to add boarders, emojis. The printed images have sticky backing so you can stick them to a poster, your locker or any surface of your choosing.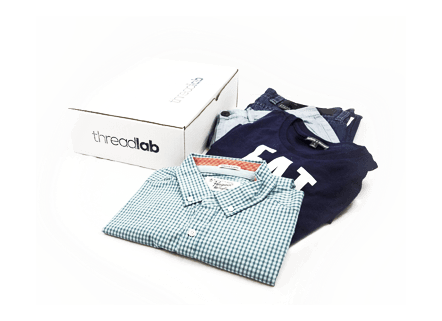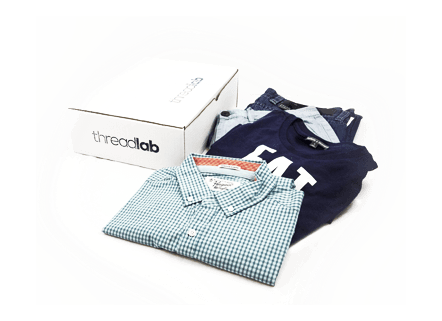 ThreadLab is a website that makes shopping for clothing quick and easy. You sign up and fill out a profile explaining your size and style preferences. It is not a subscription service, so you just place an order whenever you're in need of clothing. Within 24 hours you'll get an email alerting you of your box preview. From there you can accept or reject the items recommended for you, and chose to have the box shipped then or wait to have any rejected items replaced with new ones. This is an awesome way to shop for older teens (this is men's clothing sizes) who hate trying on clothing in store and want some help finding clothing that appeals to them.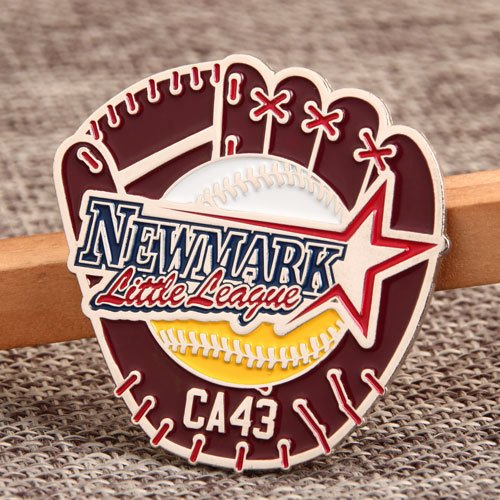 As an integral element of the sport, having a baseball pin is critical to the fun and movement that the game promises. During baseball season, each team exchanges pins, which makes for a lot of fun in both the tournament and the playoffs. For kids who participate in the game, they will also receive custom baseball trading pins from their parents after the game, which is an even more special gift. And baseball trading pins are easier to order than you think! GS-JJ.com has a powerful design system with a variety of patterns and crafts to choose from. You can make the most of your making fun. And no minimum order quantity, and fast production delivery.
Buy It: custom enamel pins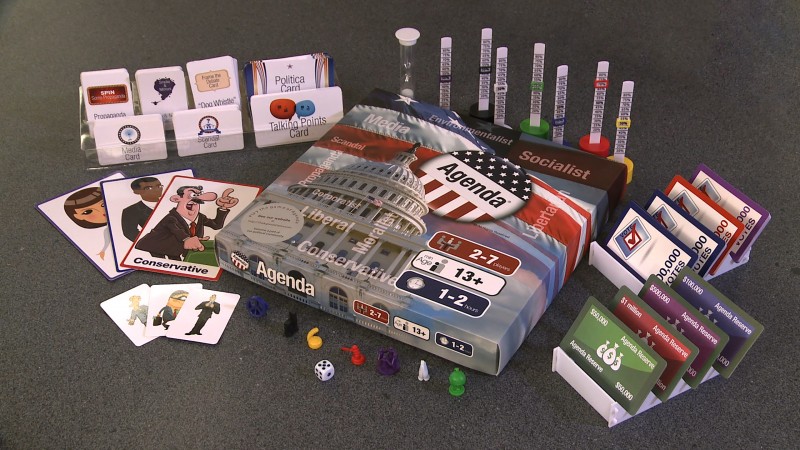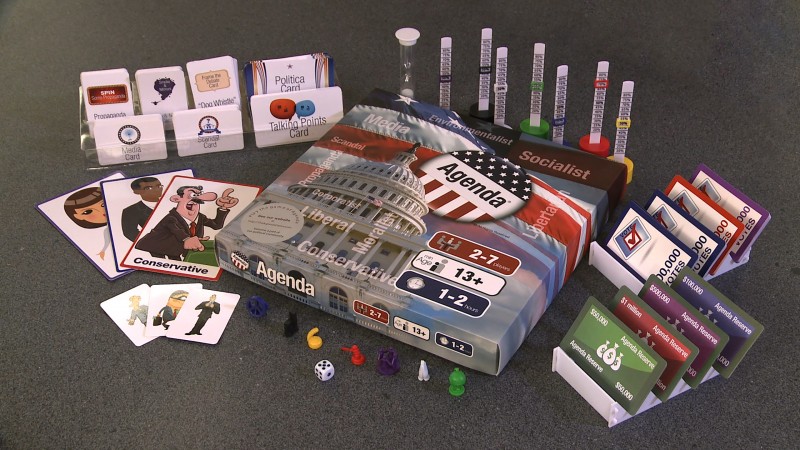 Teens are always wanting to be busy and playing games is a great way to entertain them. So this year, check out The Agenda Game. Great for families or groups of friends, players get to throw their hats into the political ring. Not just for political junkies, The Agenda Game is designed for anyone who enjoys laughing, thinking, and engaging. Entertaining and educational at the same time, this game sparks debates and dialogues as players travel the road, not for electoral votes, but for agendas! Be open minded and take a chance at a game that is sure to be a quick favorite this year!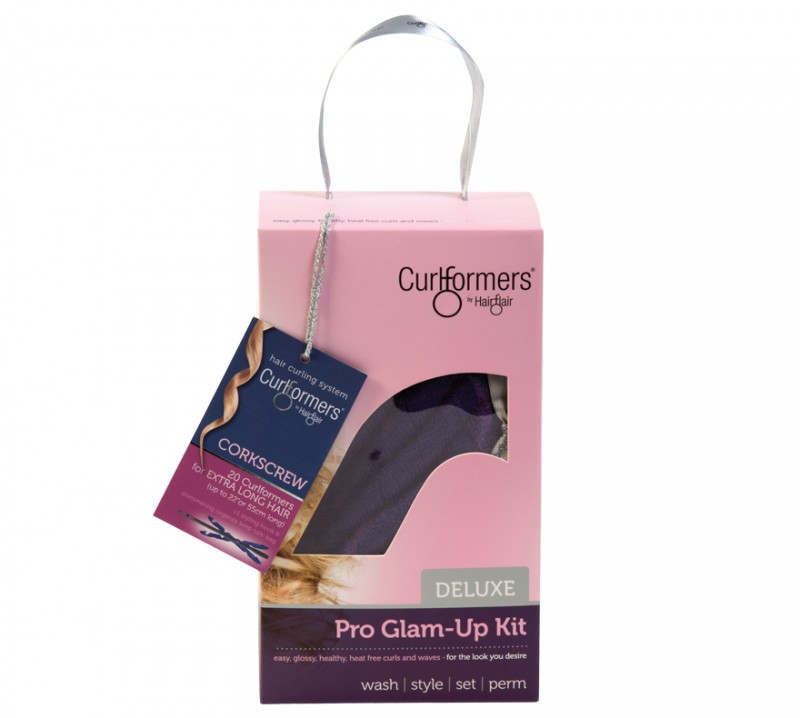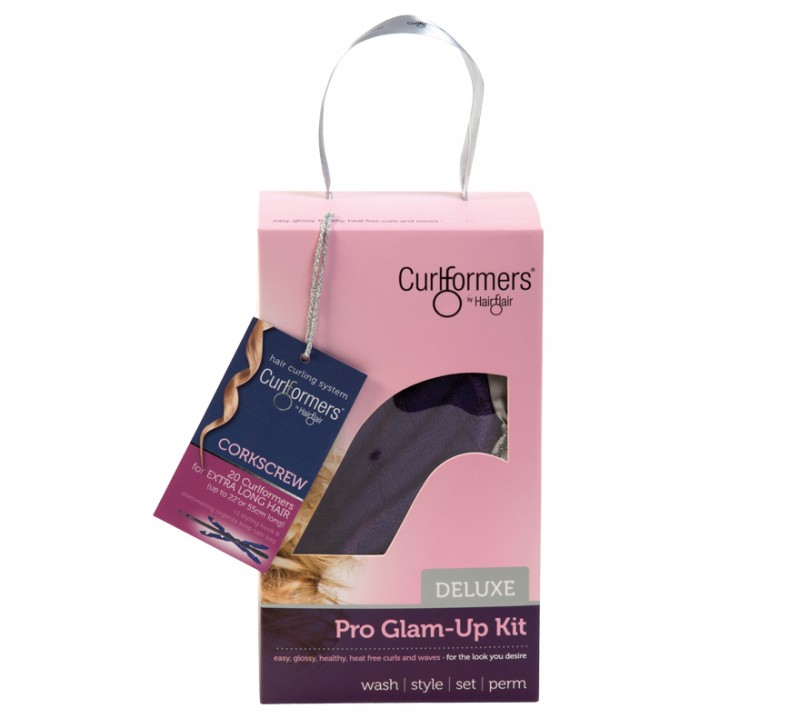 Curlformers hair curlers are a heat free curling tool. Because they don't use heat, they won't damage your hair like hot irons. Curlformers works well on all hair types, including weaves and wigs. A Curlformers Long Corkscrew Curl Glam Up Kit includes 20 Long and Narrow Curlformers (10 dark blue for clockwise curls and 10 dark blue with a gold strip for anti-clockwise curls) 1 Styling Hook, a Luxury Organza Shimmery Bag and Application Instructions. Curlformers has a variety of kits for you to choose from.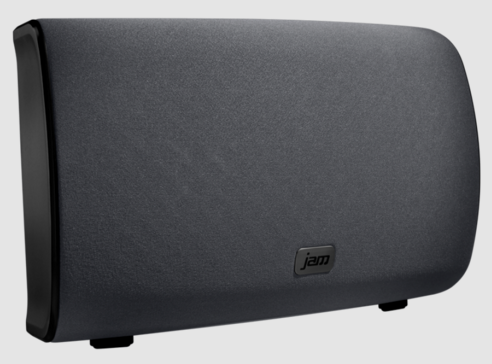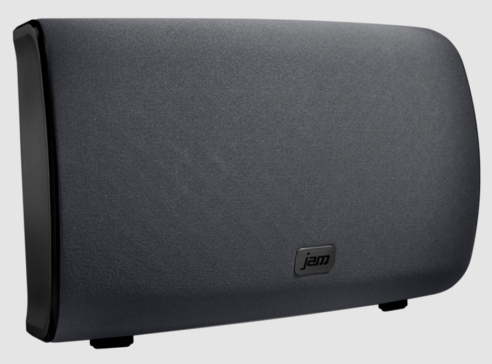 The JAM Audio WiFi Symphony Speaker lets you stream music anywhere in your home by using their free app. It features powerful bass and excellent sound quality. It is great for large rooms like a family room. It works wonderfully on its own, but it can also be paired with up to eight other JAM WiFi Speakers for a whole home system.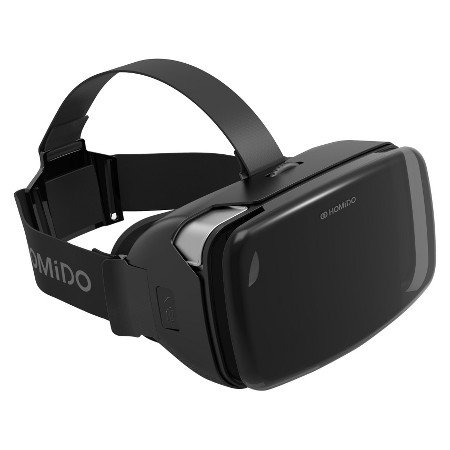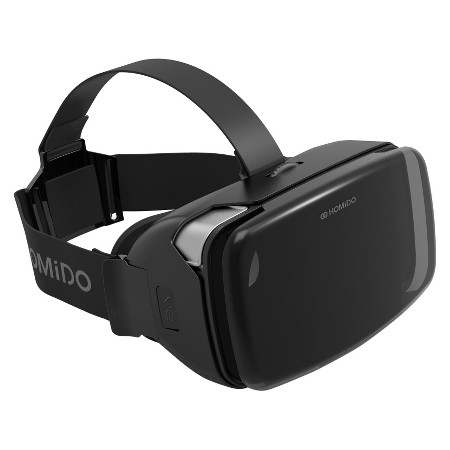 Instead of buying your teen a super expensive virtual reality headset from a gaming console, you can buy this alternative that gives the same effect. Homido has introduced their V2 virtual reality headset for smartphones. This headset works with recent Android, iOS, and Windows phones. Download the app, choose from a variety of experiences like jungle rollercoaster or horror survival game, and embark on your adventure right from the comfort of your own home. It has 100° field of view, comfort ergonomics, and 3 settings so you can adjust your sight.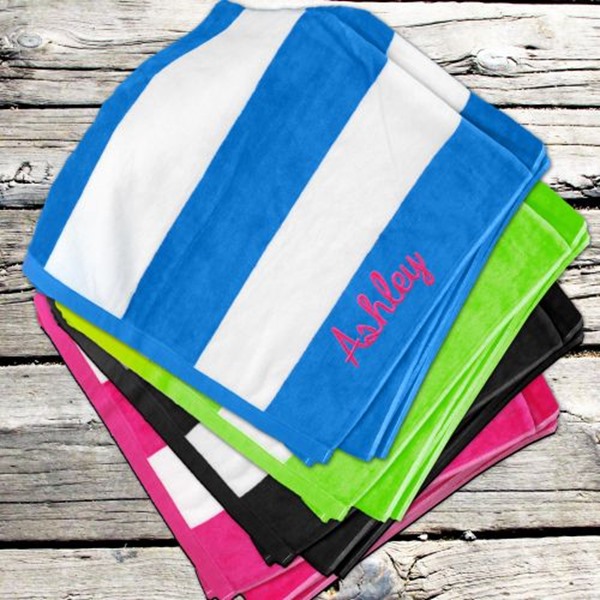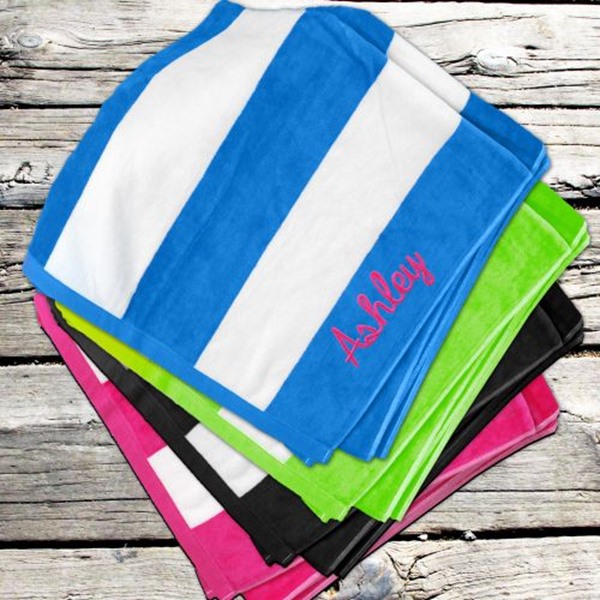 A personalized beach towel is an awesome gift for teens who enjoy swimming or going to the beach. These towels come in four color options, and there are several thread options as well. At 35″ by 60″ in size they are generously sized and are ideal for covering with to warm up after you're done swimming. Personalized gifts always feel a bit more personal because they show you had it made just for them.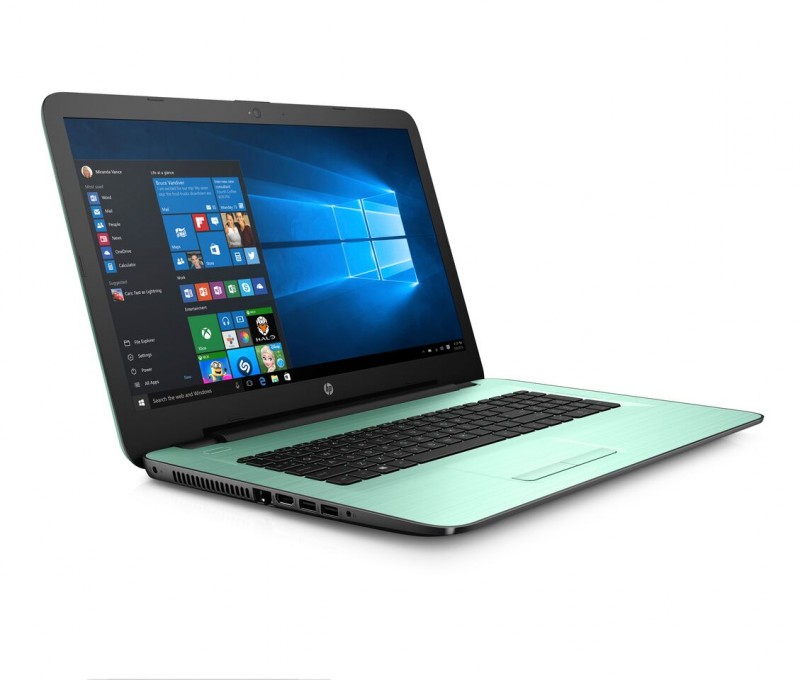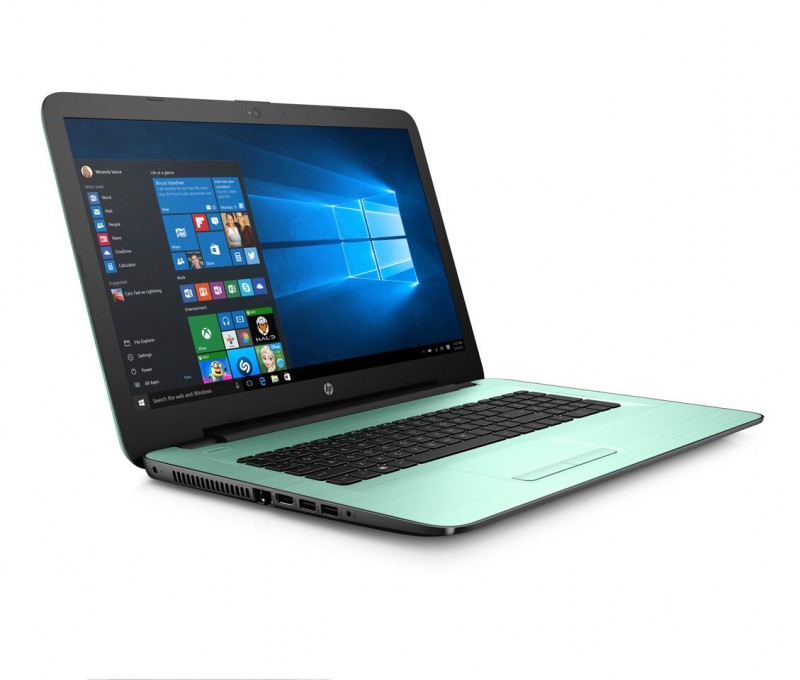 The HP 15 Series Notebook is a great computer for teenagers. It comes with Windows 10, a high-definition display, AMD Radeon R5 graphics, HP TrueVision HD Camera, DTS Studio sound and more. If you purchase from QVC it's even available in two trendy colors, soft lilac and minty green. Now through black friday weekend it will be available through QVC at the lowest price of the season.
Buy it: Shop the QVC HP sale online now.*
*QVC is a service mark of ER Marks, Inc. The QVC.com domain name is registered to QVC, Inc.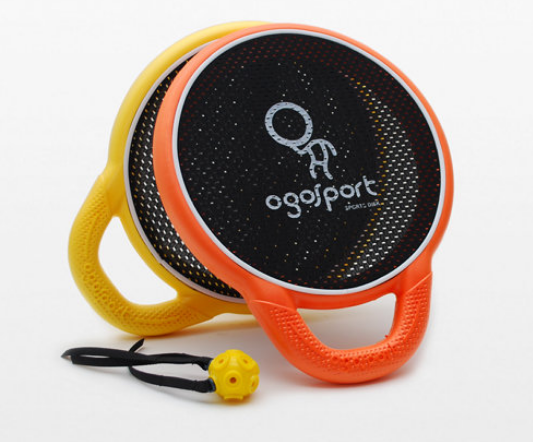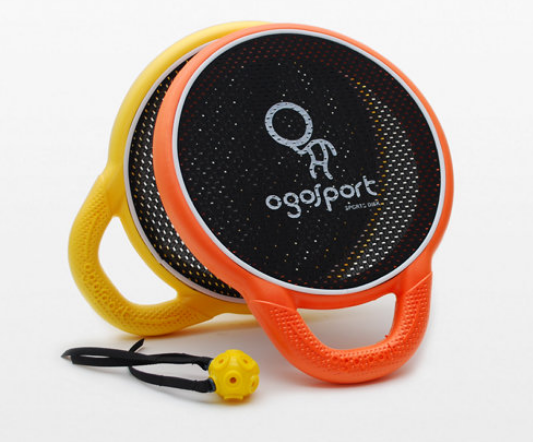 Get kids off the couch and out the door with the Ogo Sport OgoDisk RAQ this Christmas! Dubbed the original hand trampoline for balls, this fun game includes two RAQ Ogodisks and 1 Flux Ball. Throw, bounce, catch, run, dive, and play with this open ended game. Switch it up on a hot day and use a water balloon instead! The built in handle offers extra control while the offers adjustable speed for fun tailored to each skill and age level. All ages will absolutely adore the OgoDisk RAQ whether playing alone or with friends. This multiple award winning toy is sure to be a thrill when unwrapped from under the tree this Christmas.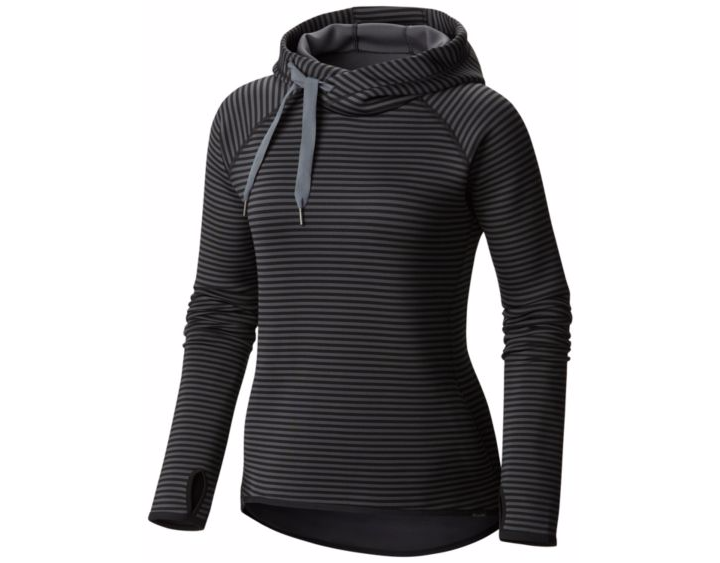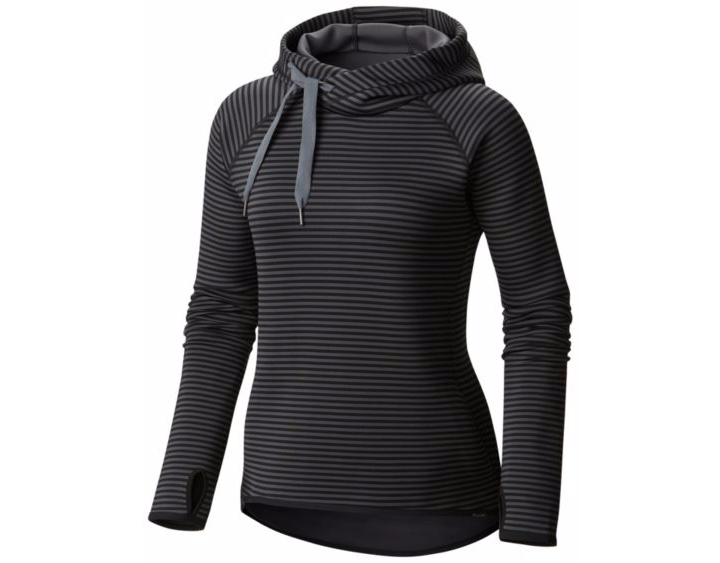 Columbia specializes in outdoor apparel for the entire family. They have everything from hats to tops, bottoms, and shoes. The Women's Castella Peak Striped Hoodie is designed to move with you. It has a roomy cut and is perfect for layering. Columbia wants you to go enjoy the outdoors.


Farming Simulator 17 is the best farming simulation experience game on the market, featuring top notch visual effects. You can become a modern-day farmer, caring for your livestock and hundreds of acres of land. You can drive over 250 kinds of tractors and farming equipment from over 75 manufacturers. From harvesting a wide variety of crops, to transporting and selling your products to expand your farm, hours of fun and excitement await in this real-world farming simulation. Choose to farm on your own or with other players online in a community experience.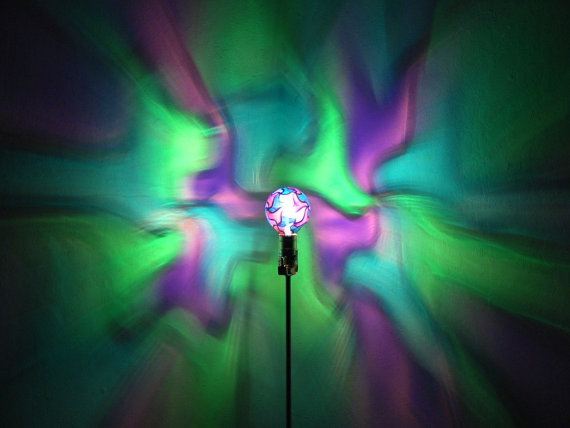 Creativity is flowing in teenager's minds. Why not let it flow in their rooms, too? MoodLights Etsy Shop presents this beautiful hand painted light bulb that expresses creativity and uniqueness. This light bulb can be used by itself or with a lampshade over it. The green, blue, and purple mosaic light can create a vibe for any occasion for rooms, dorms, yoga, meditation, or just for chilling out. Color plays a major role in setting up a particular mood or state of mind. These beautiful colors can make any teen cool, calm, and collected.
Buy it: Etsy.com/shop/MoodLights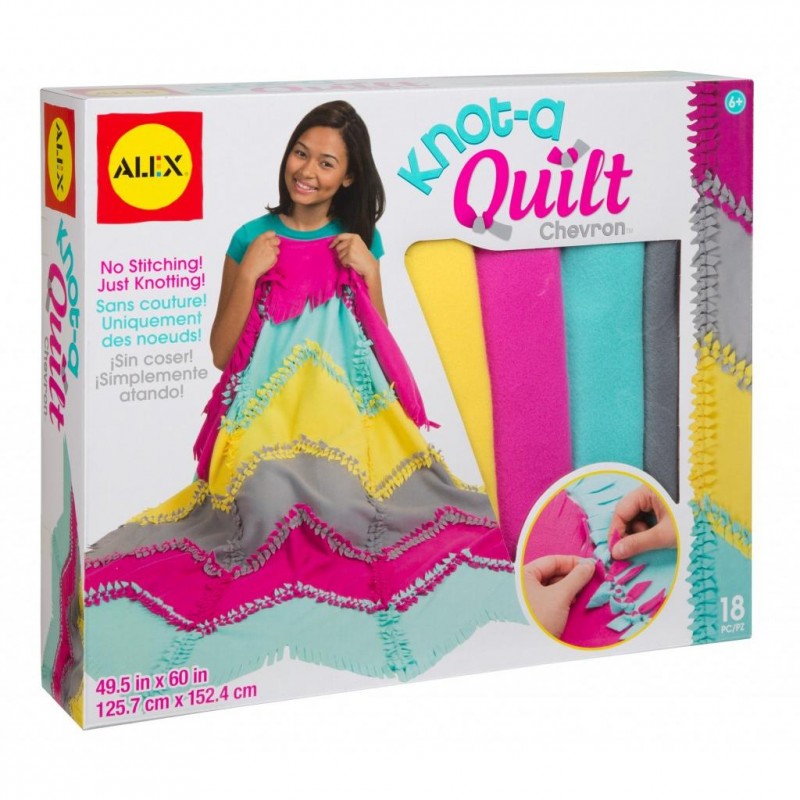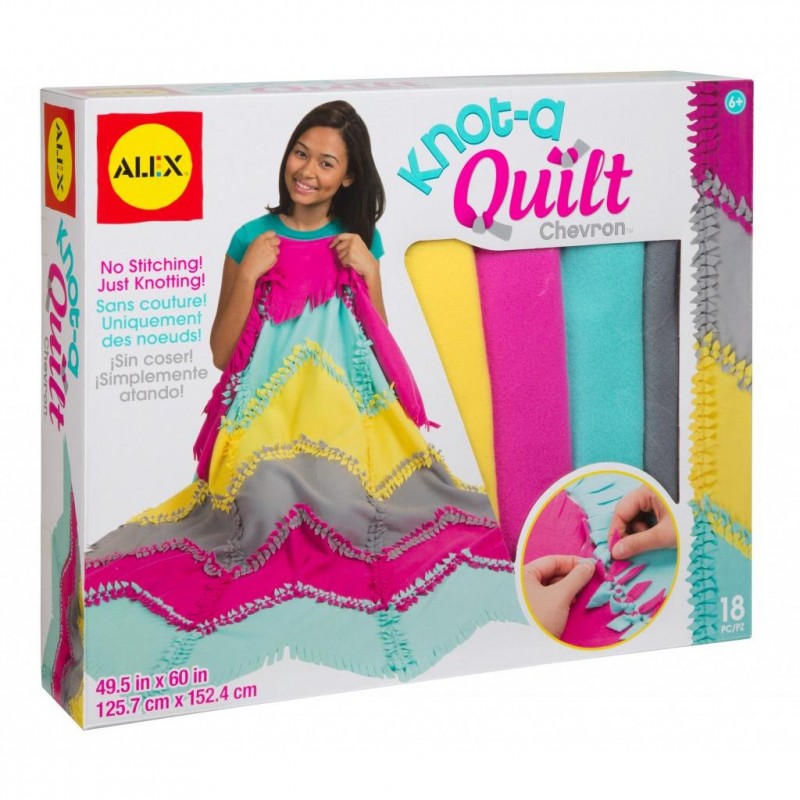 Alex Brands Knot-A-Quilt in Chevron is perfect for creative or crafty teens. There is no sewing required with this kit, you simply tie knots to make your own blanket! The finished piece shows off a chevron design and makes a blanket that is roughly lap-blanket sized at 60″ by 49.5″. The material is a soft fleece that is perfect to cozy up with during cold weather making it a great choice for gifting in the winter.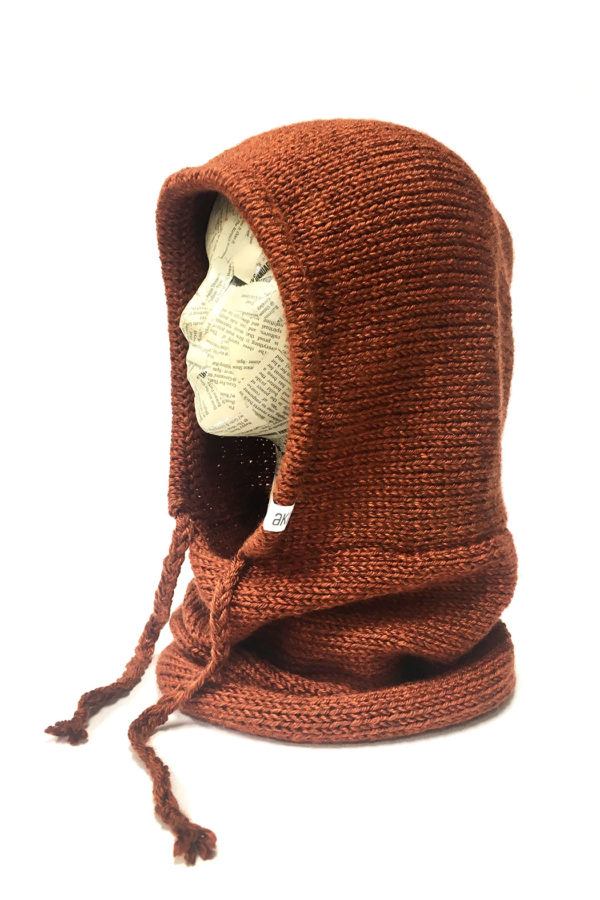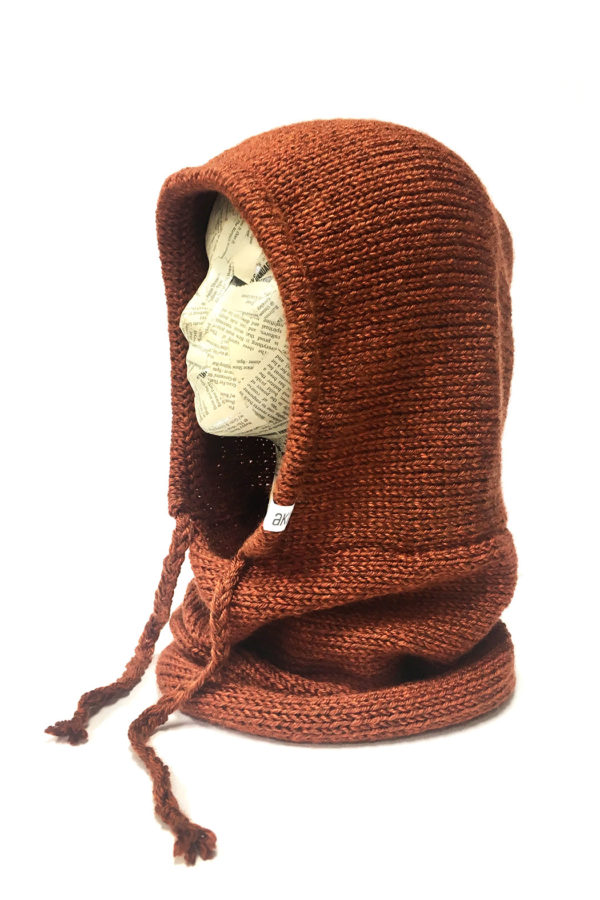 Give the gift of warmth and encourage the teens to head outdoors by wrapping up a gorgeous Akinz Hand Made Verse Hooded Cowl Hood! Available in a variety of neutral colors including black, charcoal grey, clay, pinot, and taupe, this knit hood doubles as both a hood and neck warmer. Simply layer with a beanie on the coldest of days or wear as is when taking a walk, going for a bike ride, or even hitting those ski slopes. The functional drawstring even allows the wearer to customize the fit. Machine washable on gentle cycle with the drawstring tied. Useful, stylish, and sure to be loved!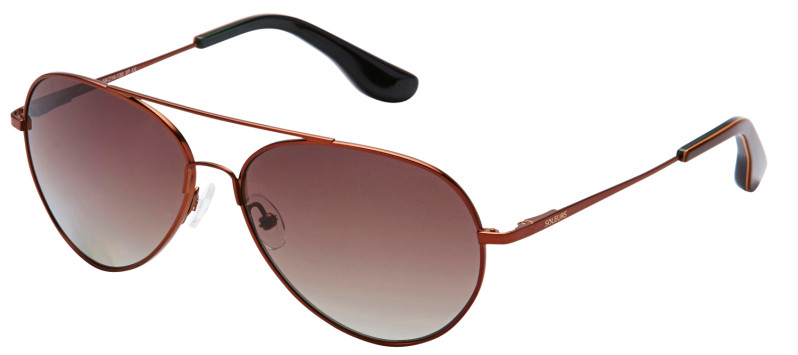 SōLEURS sunglasses are both timeless and trendy. The Pilbara sunglasses have Polarized lenses with 100% UVA & UVB protection, slender arms and a tapered brow. They have strong clean lines that work well with most face shapes. Pilbara sunglasses are available in copper and coal. They come with a microfibre cloth, microfibre pouch, and hard folding case.
Buy it: Soleurs.com
Learn more: Read my review for SōLEURS.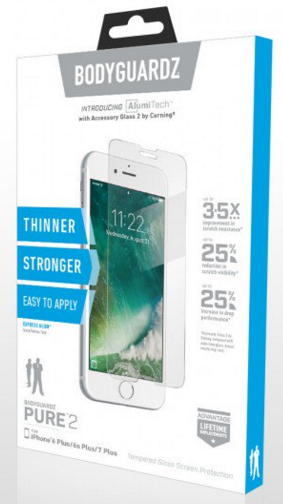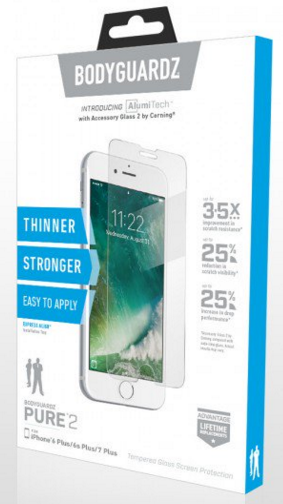 The BodyGuardz Pure 2 is a screen protector made with a unique tempered glass called Aluminosilicate. This unique glass allows it to be more protective than regular soda-lime glass found in regular screen protectors. The Pure 2 fits the Apple iPhone 6s Plus/7 Plus. It offers superior protection with impact-absorbing adhesive technology. The BodyGuardz Pure 2 is thin and scratch resistant – the perfect protection for your phone.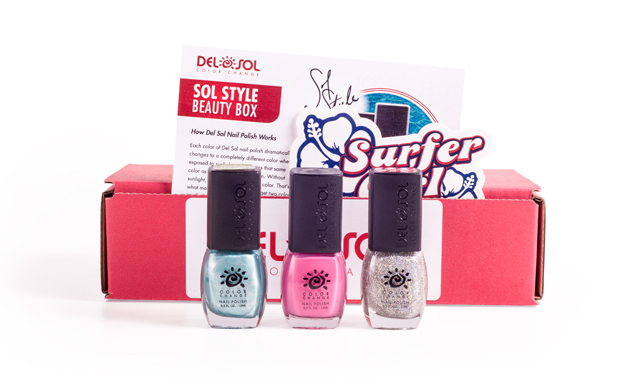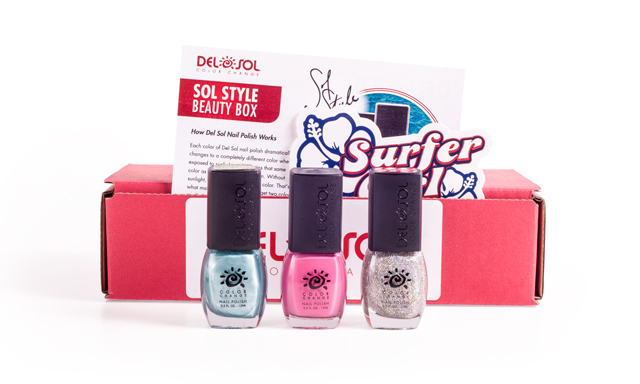 The Sol Style Beauty Subscription Box from Del Sol is perfect for teens who are into beauty. This isn't just any ordinary nail polish though – it changes color in the sun! Each box comes with an exclusive new nail polish, one of Del Sol's best-selling nail polishes, and a customized third nail product based on the package you choose. You can choose if you're more into nail polish or nail art. All of the nail polish is cruelty free, breathable, and non-toxic so you can feel safe giving it to the teen in your life. This subscription box is sure to be a great surprise for the holidays!
Learn More: Read My Del Sol Review (Coming Soon)
Buy It: Delsol.com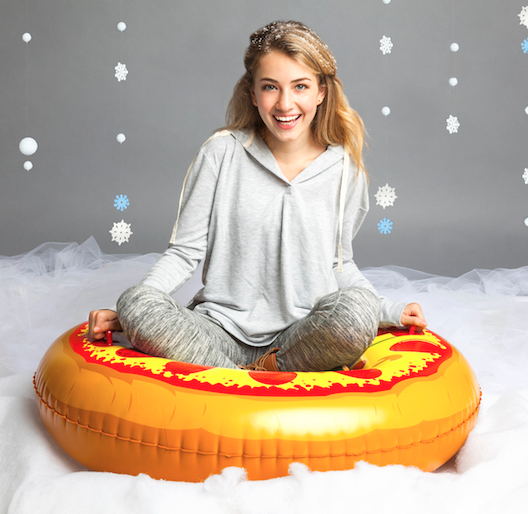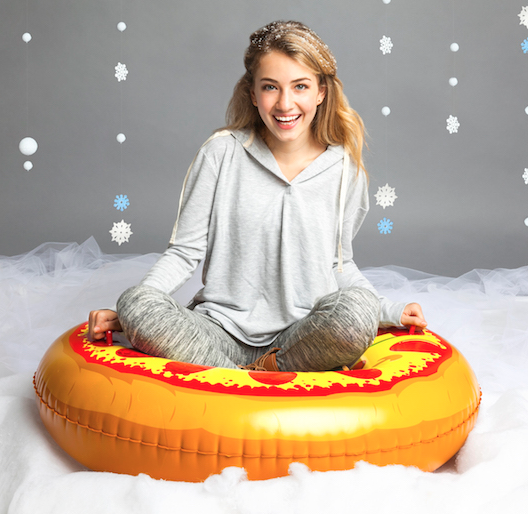 The Giant Supreme Pizza Snow Tube from BigMouth Inc. will not only be a comical gift, it's sure to be loved and used as well! Teens typically love pizza but instead of eating this one, they'll be outside hitting the snow hills. Measuring in at over 3 feet wide, this is the perfect winter accessory for a snow day or winter vacation. The tube simply inflates and comes designed with comfort grip handles to hold on for the ride. The ultra durable vinyl construction is sure to offer lots of winter fun for all ages.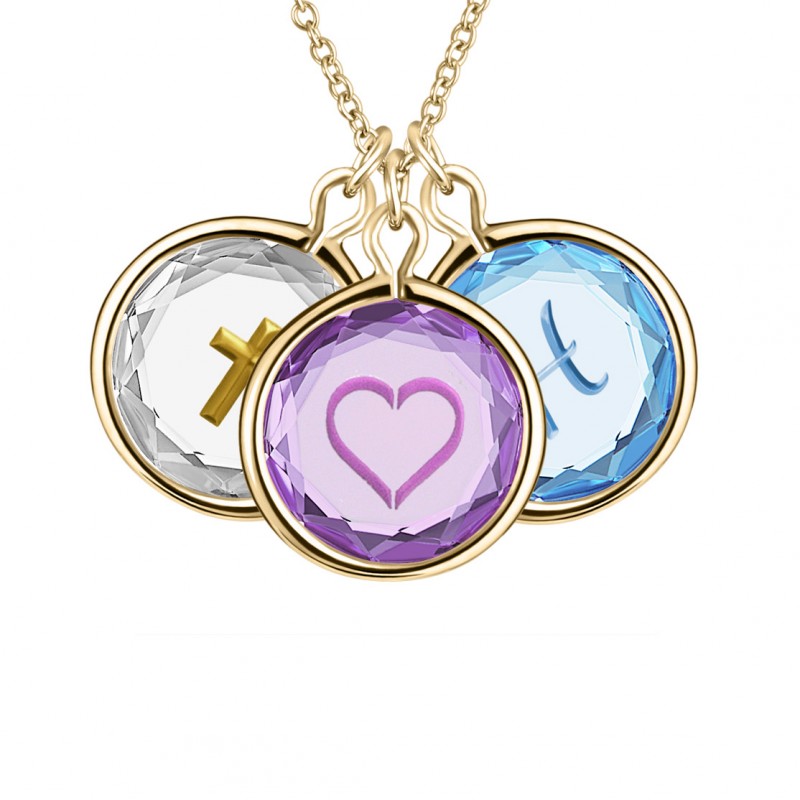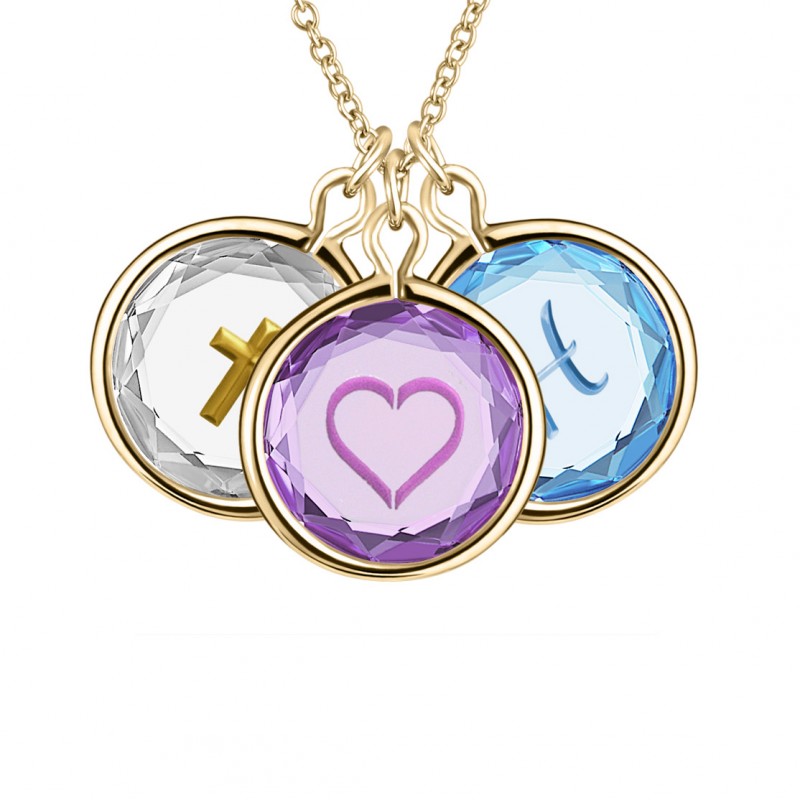 LovePendants are necklaces with custom designed pendants. When you purchase a LovePendant, you get to customize your necklace. You choose between pendant themes, the specific engraving, the gemstone pendant and the metal frame for the pendant. If necklaces aren't her thing, LovePendants also offers bracelets. Can't decide on one pendant? No problem, you can order additional charms. LovePendants necklaces are a gift she will cherish.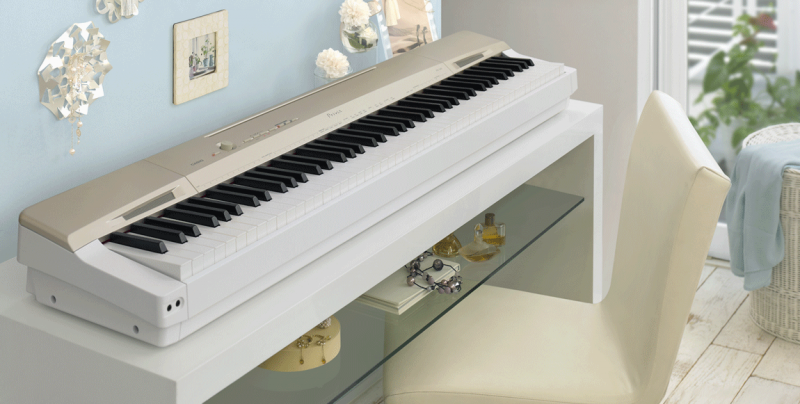 For the budding musician or a teen who just loves to jam, the Casio Privia PX-160GD Digital Piano is a great choice. This keyboard offers a full 88 weighted key playing surface and is loaded with amazing features such as: a grand sound system, 18 built in tones, 60 sound music library, metronome, damper pedal, and so much more! It's a great way to encourage kids to unplug from video games and screens and, instead, enjoy the simple and relaxing sounds of music.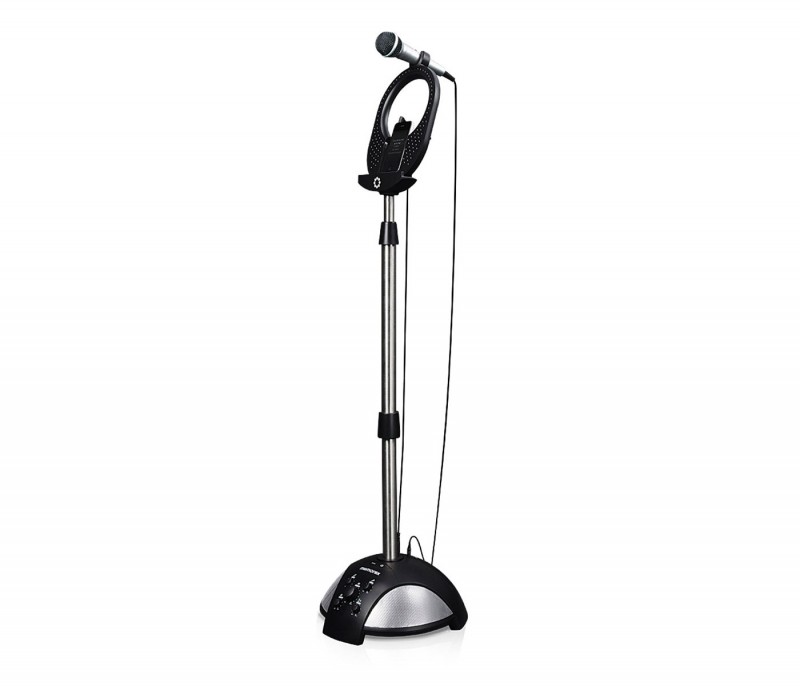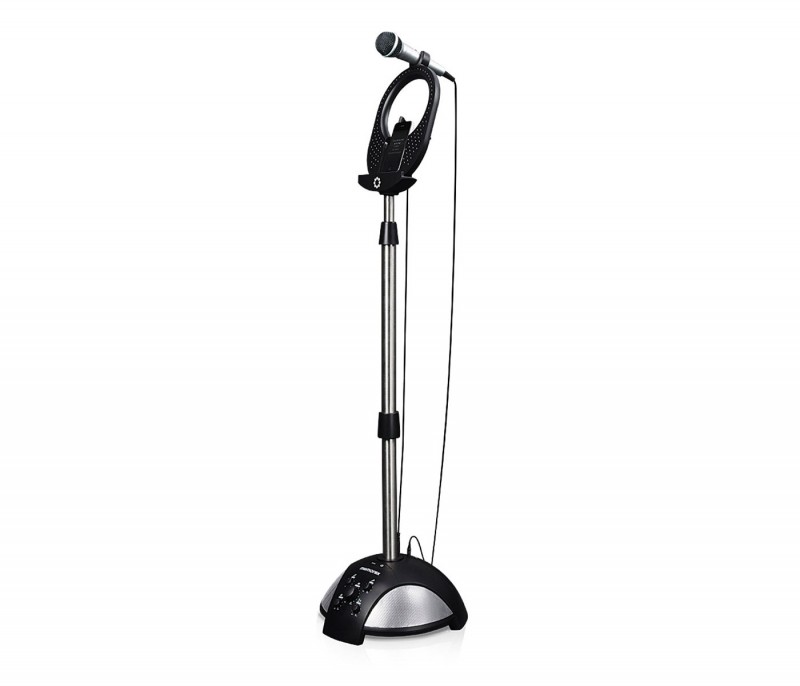 The Memorex SingStand2 is sure to bring a smile to tweens and teens. The SingStand2 connects to your audio device with a universal line-in jack. It has built-in stereo speakers and echo & auto voice controls. If you want to have a jam session with friends, you may also connect an instrument through a guitar/keyboard input jack. The SingStand2 has a full-length microphone stand with two mic inputs (1 mic included.)
Buy it: Memorex-ce.com or Amazon.com
Learn more: Read my Memorex review and enter to win the giveaway.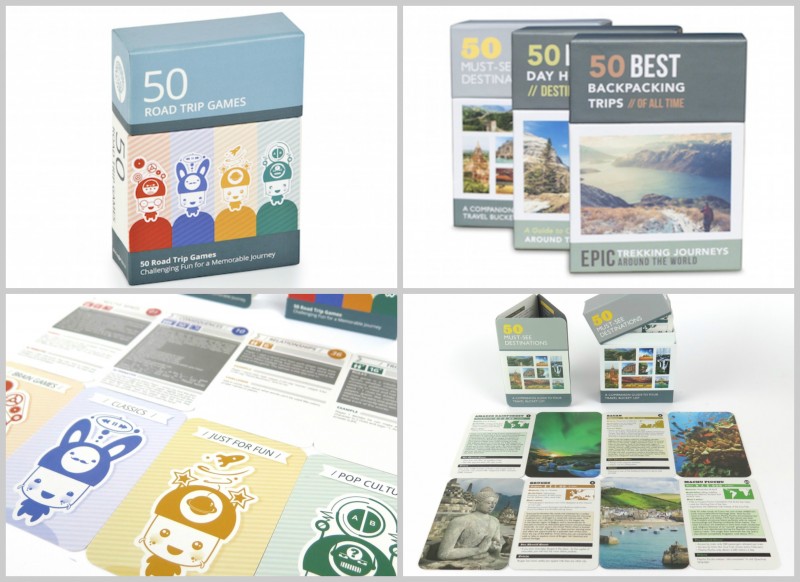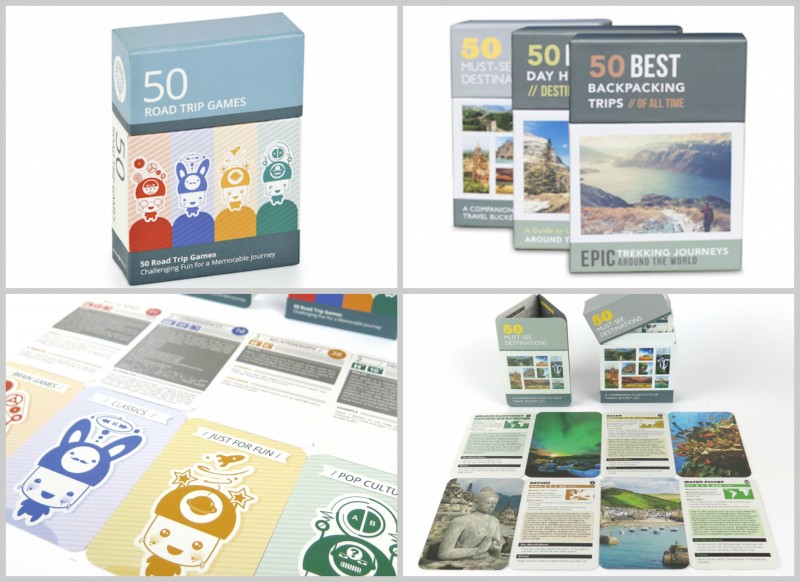 Encourage exploration, fun, adventure with Deckopedia Cards! They offer an array of topics including some that would be perfect for the teens in your life: 50 Road Trip Games and their Explore The Globe Series which contains three popular decks ~ 50 Must See Destinations, 50 Best Day-Hiking Destinations, and 50 Best Backpacking Trips Of All Time. Pair with a surprise trip or just wrap up up a Deckopedia Card Set to nurture the adventurer inside. Perfect for a variety of ages and sure to be a favorite.
Buy It: Deckopedia.com (Explore The Globe) and Deckopedia (50 Road Trip Games)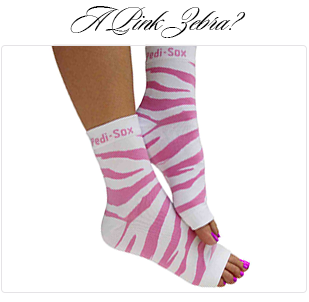 Pamper her and her feet with The Original Pedi-Sox. The Original Pedi-Sox is a sock designed for use when you are receiving a pedicure. The Original Pedi-Sox has a classic sock look, with one exception, it has a "hole" to exposed your toes. The Original Pedi-Sox allow you to keep your feet warm and clean while at the salon. Once your polish has dried, you can slip your feet into your shoes. The Original Pedi-Sox come in a variety of styles.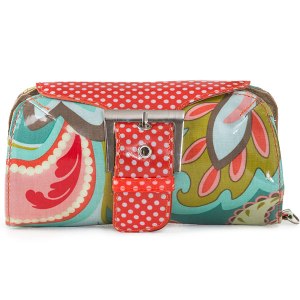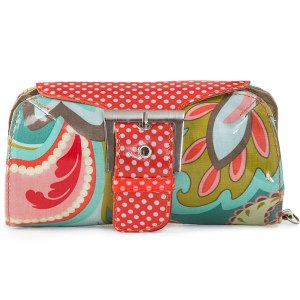 Inapikle
specializes in creating compact organizers that hold essential supplies to get you out of life's pickles. Kits contain items like- sanitizer, sewing kit, scissors, screwdriver, and first-aid supplies. The DILL PIKLE in Coral Paisley has a fun pattern with beautiful colors. It is approximately 3.5″ when closed and 10″ x 7″ open. Inapikle organizers make great gifts. They are perfect for your purse, car, diaper bag, backpack, or desk.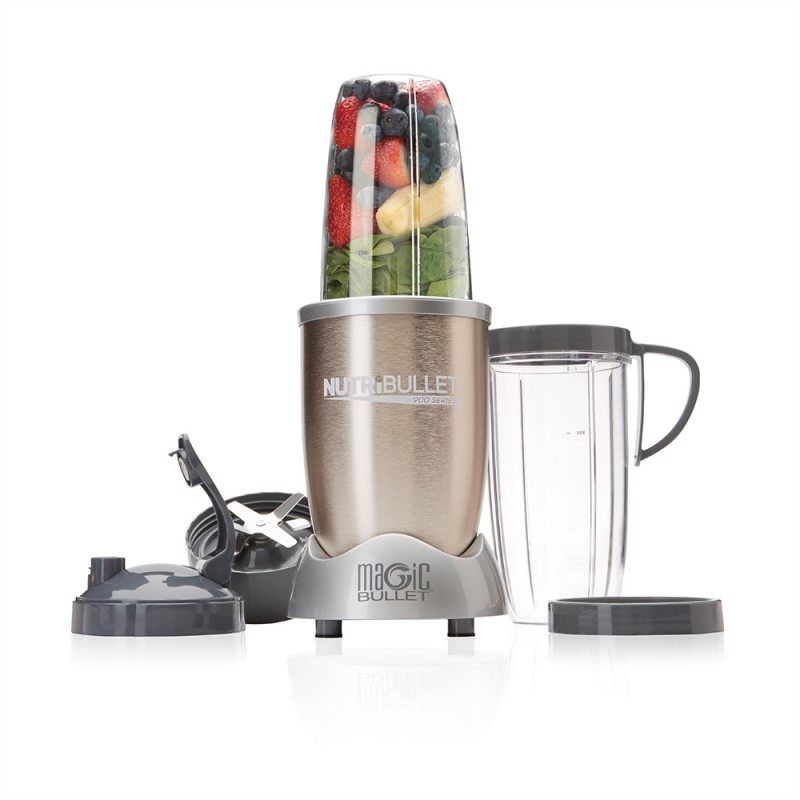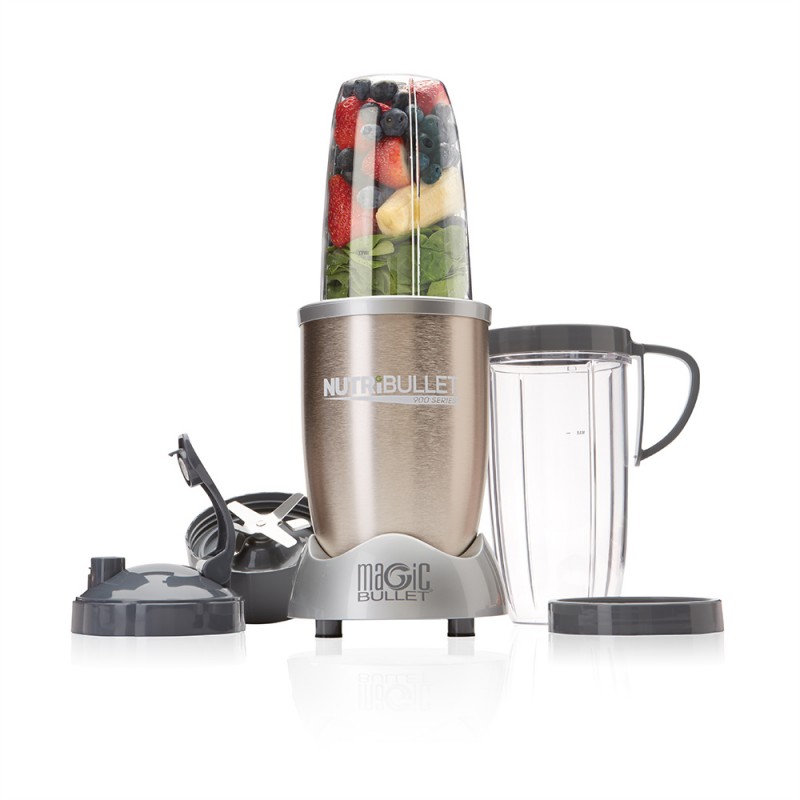 NUTRiBULLET offers a line of powerful nutrient extractors and hi-speed blenders. The NutriBullet PRO, can break down just about anything you place in the blending cup. It works for smoothies, sorbets, salad dressings, dips, and more. The NutriBullet PRO comes with the High-Torque Power Base, 1 Extractor Blade, a Flip Top To-Go Lid, The 32oz Colossal Cup with Lip Ring, and The 24oz Tall Cup with Handled Lip Ring. It also comes with a recipe book.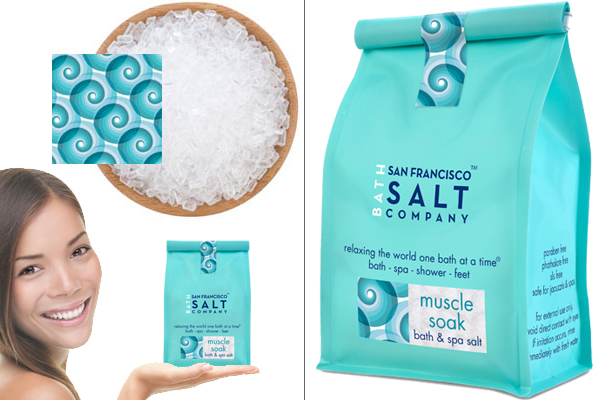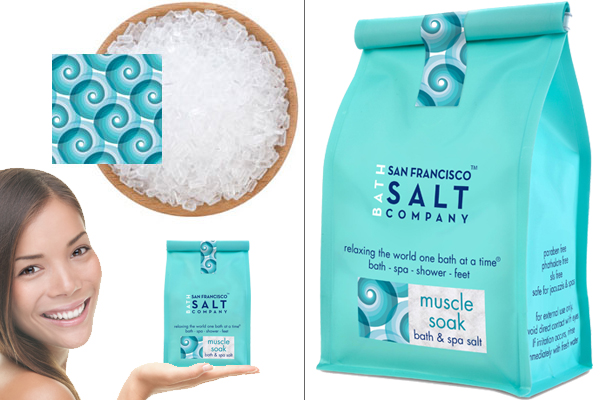 San Francisco Salt Company offers a luxurious line of bath salts. The Muscle Soak Bath Salts are perfect for teens active in sports. These bath salts are scented with eucalyptus and peppermint essential oils to help soothe overworked muscles. Soaking in a warm bath with Muscle Soak Bath Salts is both rejuvenating and therapeutic.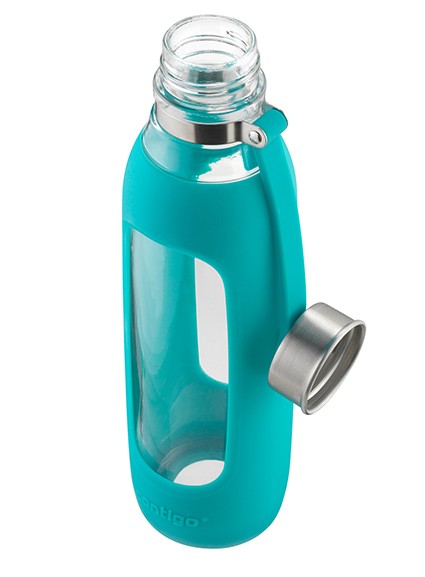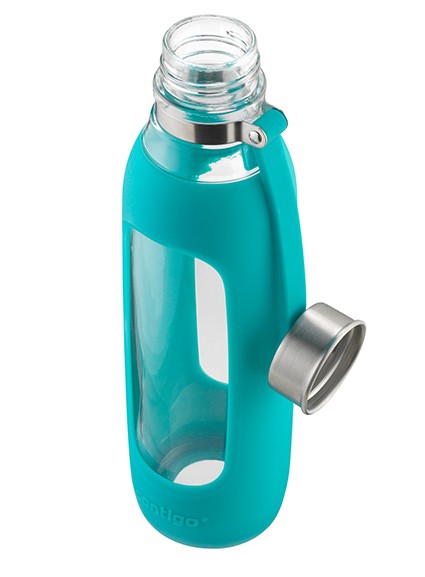 The NEW Contigo Purity Glass Water Bottle combines style and function. The glass bottle has a food-grade silicone sleeve and a stainless steel lid and tether. A wide mouth top makes it easier to chug water. The NEW Purity Glass Water Bottle holds 20 fl. oz. It is available in three colors- smoke, scuba, and radiant orchid. The NEW Contigo Purity Glass Water Bottle is a great stocking-stuffer for teens. Beat the holiday rush! Take 20% OFF orders over $20* with the CODE: EARLY. *See website for details.
Buy it: GoContigo.com or Amazon.com.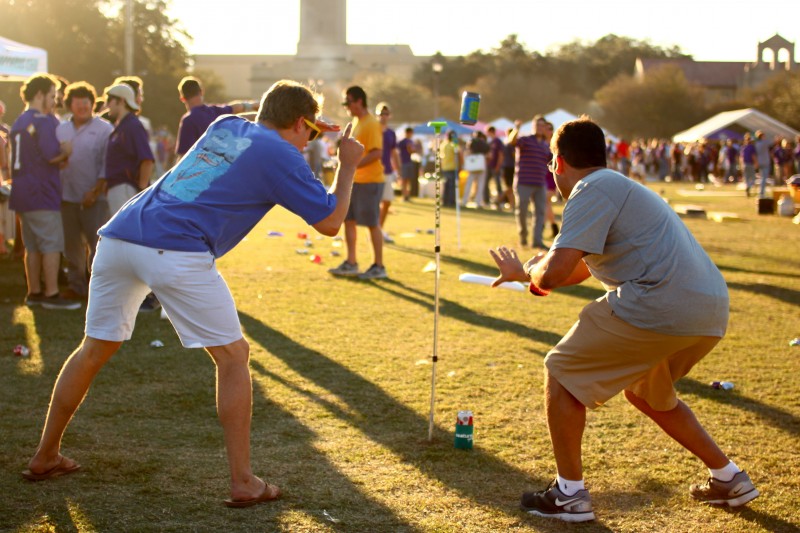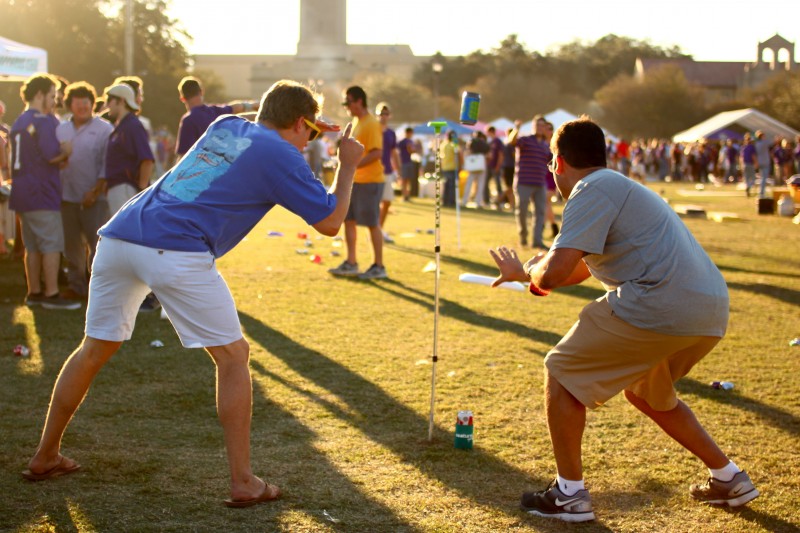 Teens will love playing with SeaTurtle Sports' Yazoo! Yazoo is a disc throwing game similar to Beersbee. Two or more players take turns throwing a disc between two poles with empty cans balancing on top of the poles. Players score points by knocking the can off of their opponent's pole. The first player to reach 21 points wins. Yazoo comes with two cans, two poles, a disc and a carry-all bag.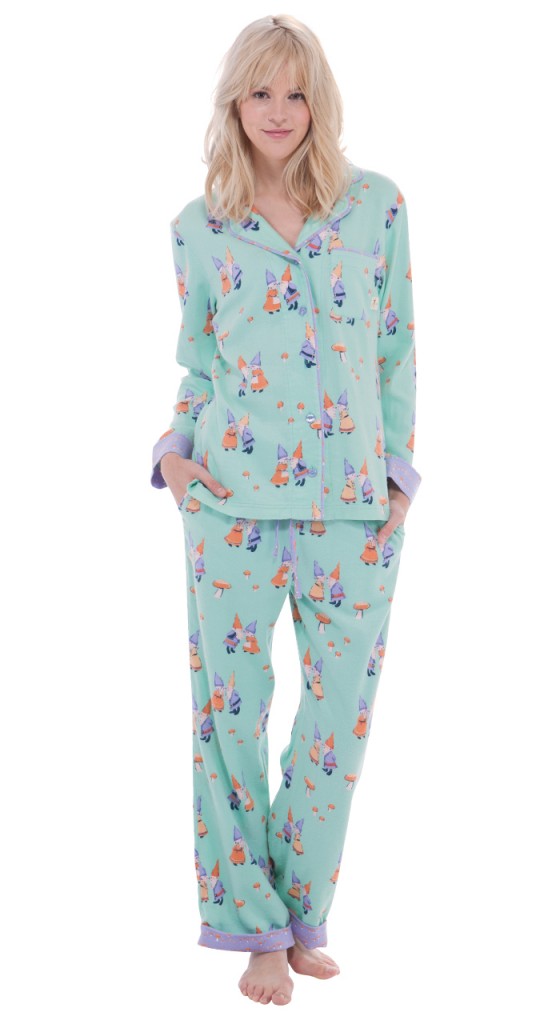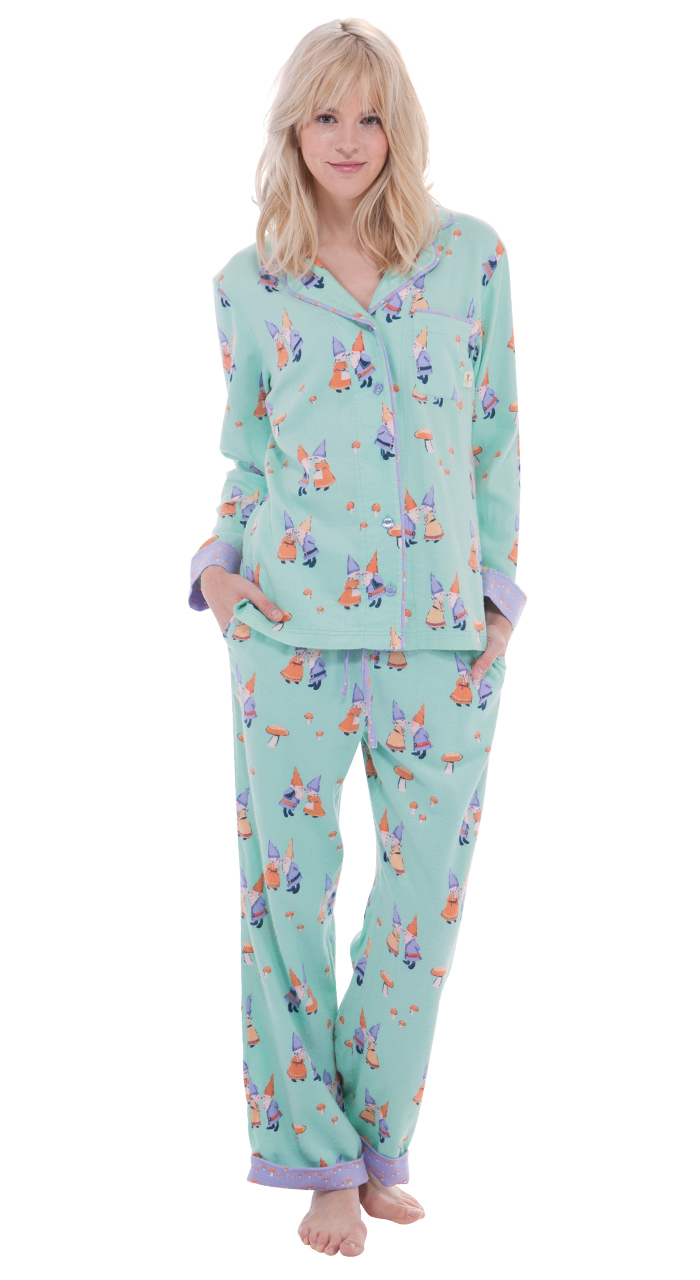 Munki Munki makes sleepwear she will want to live in! Their Gnome Kiss Flannel Classic PJ Set is made with soft and breathable material. It has a relaxed cut for her comfort. Both the top and the pants have pockets. The pants feature an elastic waistband with drawstring. With Munki Munki pajamas she will rest easily.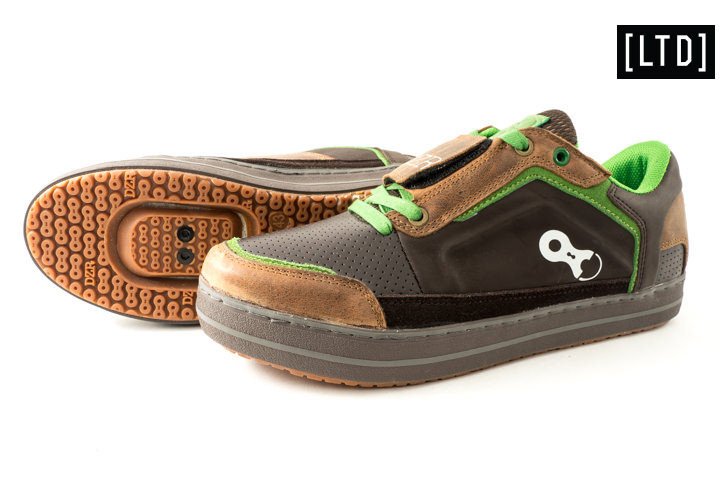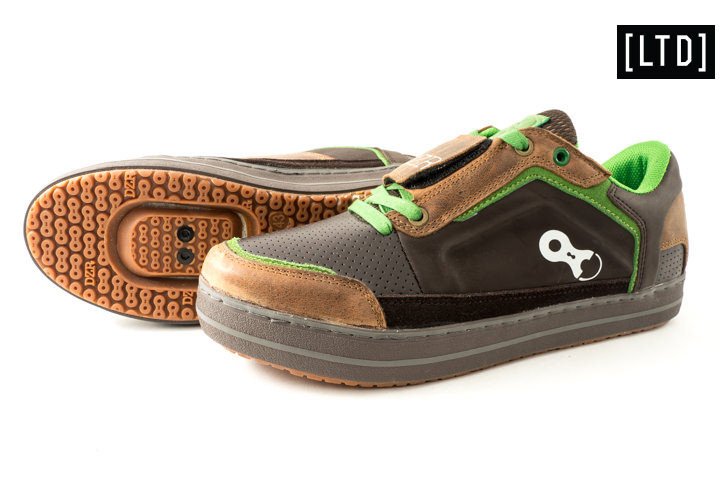 Hard to buy for athletic teen in your life? DZR shoes are great for the teen who loves style and needs a good tough bicycling shoe! The ability to add a set of cleats into these shoes ensures that your teen can ride through any rugged terrain and not be affected by slippery, muddy or snowy pedals. With a tight top strap to guarantee a close tight fit for the foot you can be sure these shoes are superior for bicycling.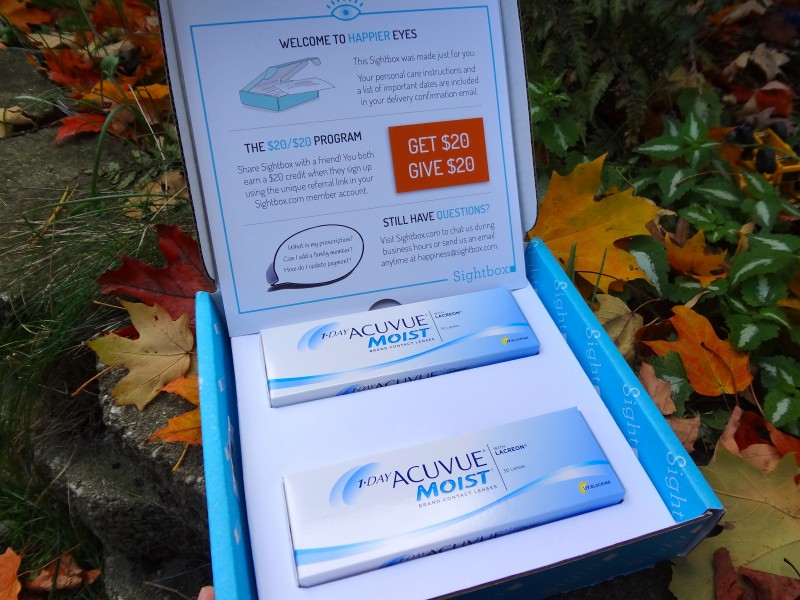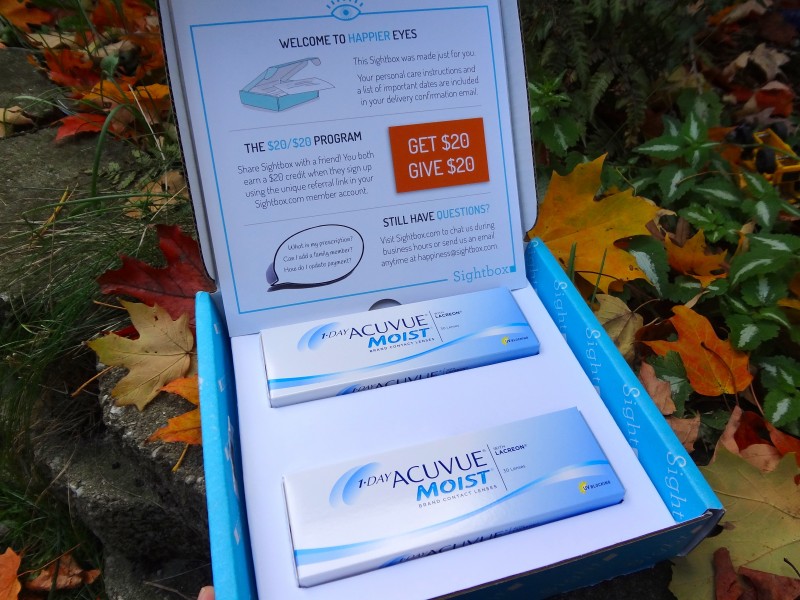 Perfect for the teen just stepping out into college life or the teen still comfortable at home. Sightbox is a great gift for getting teens alike to begin taking care of their own vision needs. Included in the Sightbox program is the service of a team member working on your behalf to book an eye exam for you. They also work with your office to get a copy of your prescription and deliver your supply of contact lenses as needed.
Buy It: www.sightbox.com
Learn More: Check out my review Coming Soon!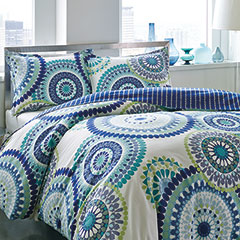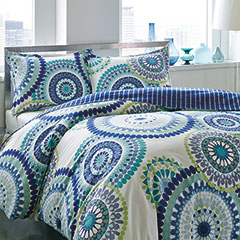 BeddingStyle.com offers top designer bedding at affordable prices. Gift your teen a City Scene Radius Comforter & Duvet Set. This set will add color and a fun pattern to their space. The City Scene Radius Comforter & Duvet Sets have large overlapping green and blue medallion prints on one side and a blue with a dot stripe print on the other side. The Radius Comforter & Duvet Sets are 100% cotton and machine washable.
Buy it: http://www.beddingstyle.com/
Learn more: Read my BeddingStyle.com review and enter to win the giveaway.


Hi there! I am Emily Evert, the owner of Emily Reviews. I am 28 and live in a small town in Michigan with my boyfriend Ryan and our two pugs. I have a large family and I adore my nieces and nephews. I love reading memoirs, and learning about child development and psychology. I love watching The Game of Thrones, Teen Mom, Sister Wives and Veep. I like listening to Jason Isbell, John Prine, and other alt-country or Americana music. I created Emily Reviews as a creative outlet to share my life and the products that I love with others.
This post currently has 16 responses.