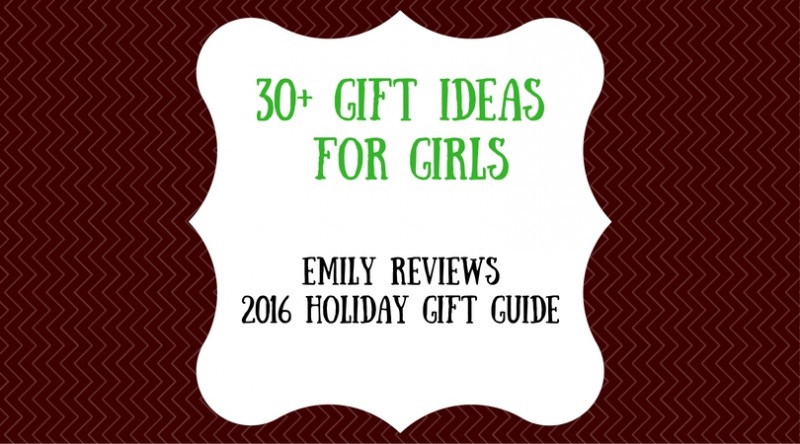 Emily Reviews writers were sent product in exchange for gift guide inclusion. There are affiliate links in this post. All opinions are my own.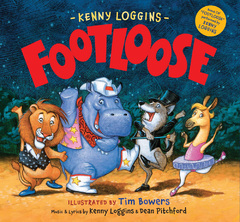 Footloose by Kenny Loggins is based on the original Footloose but was re-written for children. The story is about a zookeeper who joins the zoo-animals for a dance party that lasts all night long. The animal characters are silly and fun. The book comes with a CD with new recordings by Kenny Loggins including classic hits with new lyrics so kids and parents alike can enjoy.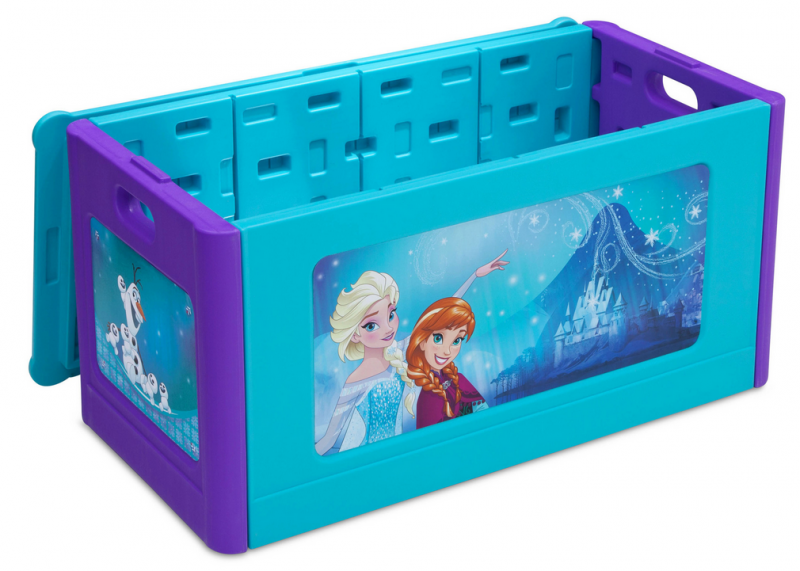 Giving a gift that has a steadfast purpose is a great way to make sure your gift will be used and the Delta Children Frozen Store & Organize Toy Box is perfect for little girls.  Built with a sturdy and solid, heavy duty plastic, this toy box will be able to take the force and stand up to every day use.  The lid sets into place and easily lifts off to be placed to the side when digging in the toy box so there will be no worries about slamming fingers.  Also included are two moveable dividers that be also be taken out completely which offers an even more customized use.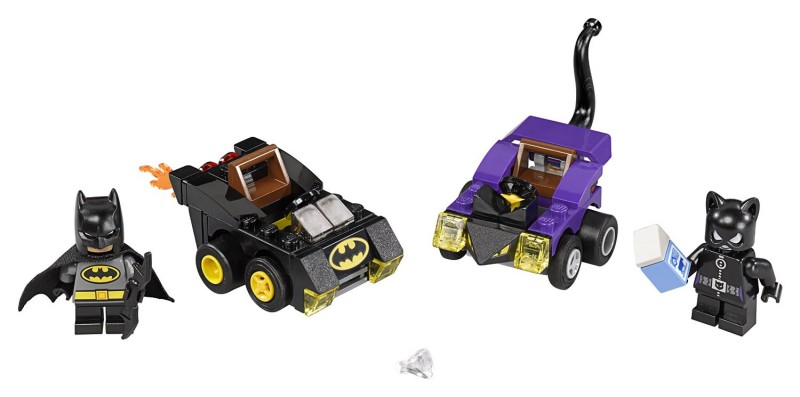 Legos are always a favorite gift in our house. Lego has a product line of DC Comic Super Heros. One of the sets in the DC Comic Super Heros line is the Mighty Micros: Batman™ vs. Catwoman™. This set of 79 pieces allows you to construct Batman's Mighty Micros Batmobile™ and Catwoman's Mighty Micros car. It comes with two mini figures and accessories. You can find gifts for kids of all ages at the Lego store.
Buy it: Shop.lego.com or Amazon.com.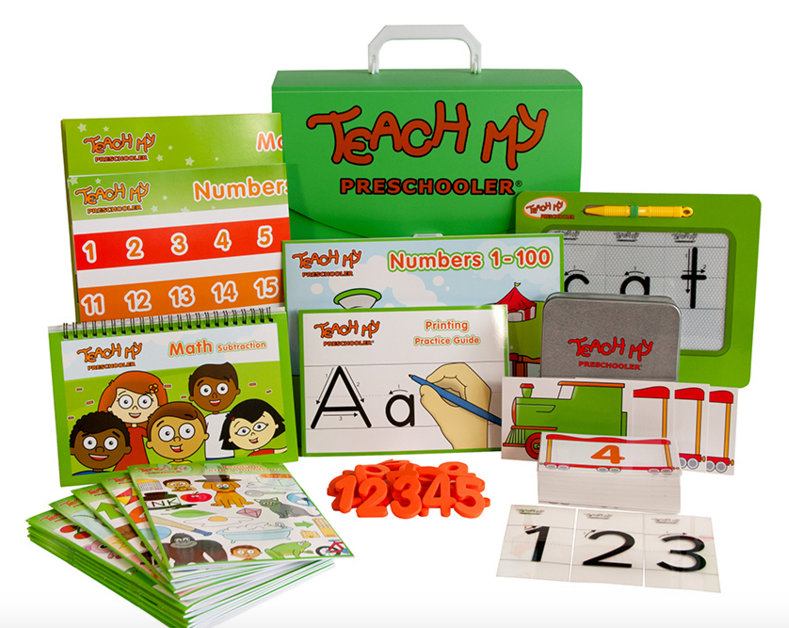 Teach My Preschooler Learning Kit is made to give preschool age students (age three and up) a head start on school. It has won multiple awards. Teach My Preschooler was developed along with education consultant, Judith Rowlands, M Ed. It is divided into four sections: Adding & Subtracting, Numbers to 100, Printing and Reading. Teach My Preschooler encourages parent-child interaction, helps develop fine motor skills, and improves school readiness.
Lil Lockitz by Alex Toys are kits that let kids create their own jewelry. The Lil Lockitz pet set lets kids make bracelets, necklaces and keychains. Each piece as a locking container (locket) that can be opened and filled with a child's choice of gems or charms, then sealed. However, if they later change their mind and want to choose a new design they can re-open the locket and swap out the charms. These sets are aimed at kids ages 5+.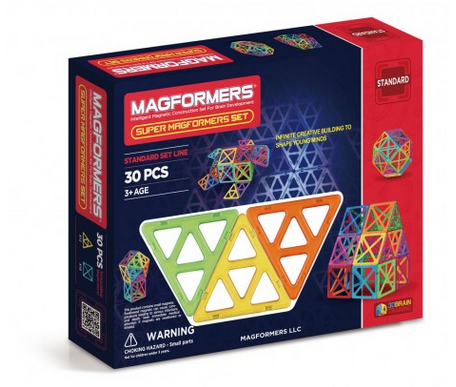 Creativity and fun  is easily had with the gift of MAGFORMERS SuperMAGFORMERS 30 Piece Magnetic Construction Set. Created with Neodymium Rare-Earth Magnets so kids always have a connection! These high quality building sets offer strong connectivity so tiles can even be pulled up from the floor to create a 3d shape. This colorful, eye-catching set is jumbo size and would be a fun gift for girls of all ages. The possibilities are endless as kids can create buildings, walls, shapes, and more.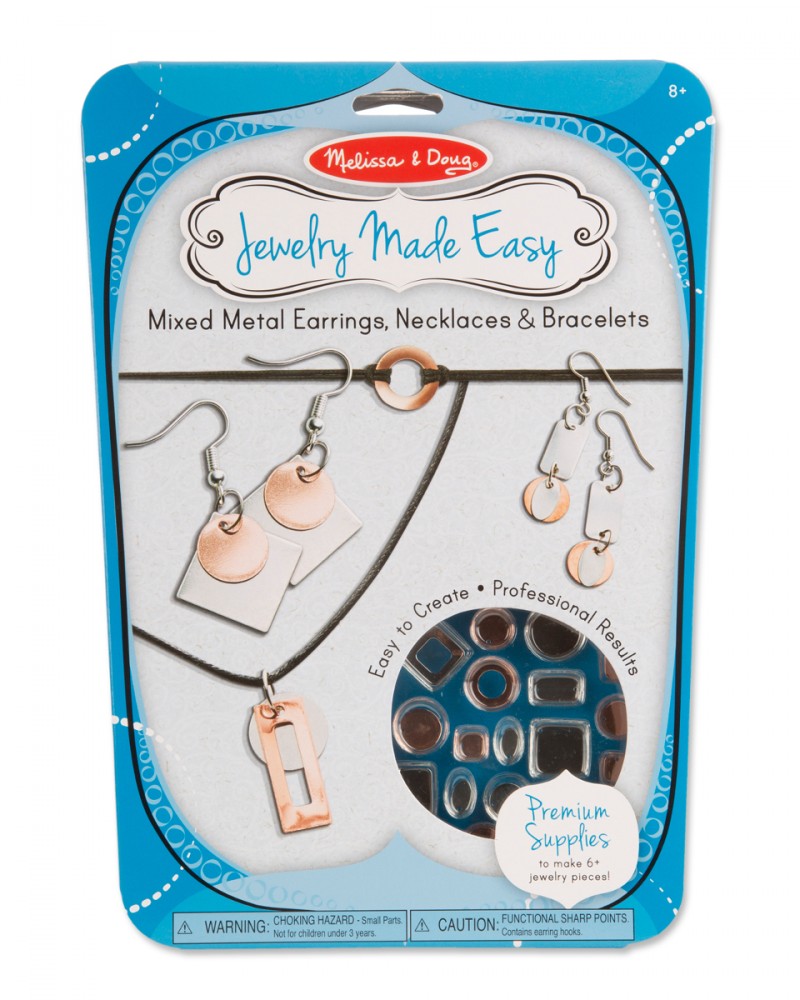 Puzzle Warehouse has fun gift ideas for everyone in the family. Crafty tweens may enjoy Mixed Metal Earrings, Necklaces & Bracelets kit. The Mixed Metal Earrings, Necklaces & Bracelets kit allow tweens to create beautiful one of a kind jewelry. The Mixed Metal Earrings, Necklaces & Bracelet set comes with everything needed to make six pieces of metal jewelry. Puzzle Warehouse has a wonderful selection of toys and puzzles.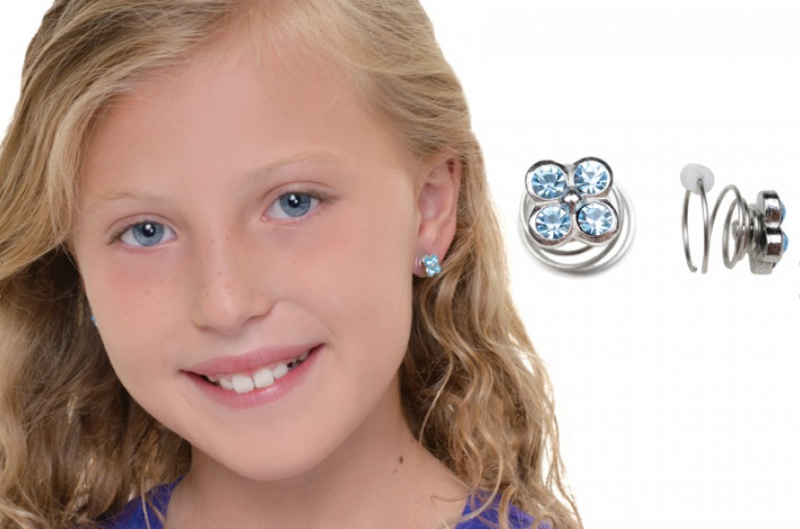 EarZings are a pierce-free alternative to regular earrings. Their innovative coil design (different than magnet or clip on) allows them to be comfortable yet stay secure. They are appropriate for any age. There are dozens of styles, colors and designs to choose from. EarZings are made in the USA. They are made of plated carbon steel and do not contain any lead, nickel or cadmium, so they should not cause an issue for those with sensitive skin. EarZings are pretty, pain free and are sure to be a hit with any young lady!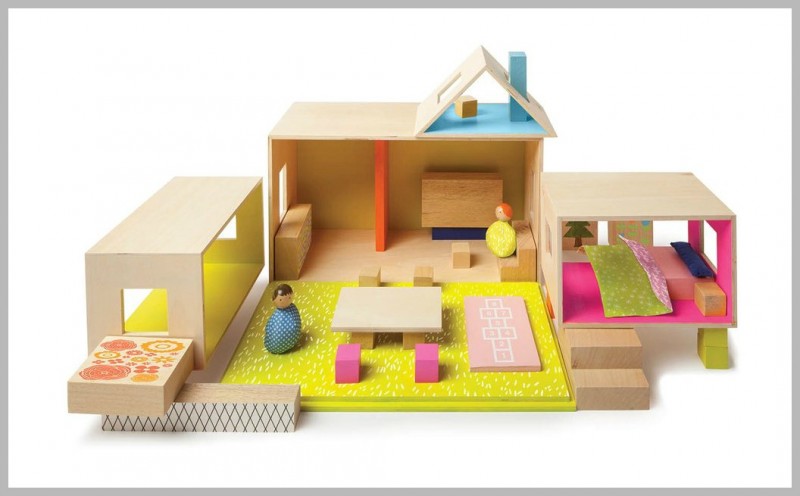 Offer up the gift of open ended imaginative play with the Manhattan Toy Company MiO Collection.  Featuring a variety of fun pieces and sets, the MiO Playing Eating Sleeping Working + 2 People is a great starter set from this line.  Kids get to play with natural wood block rooms and accessories featuring both wooden and brightly colored pieces.  The dolls all feature hand painted heads and soft bean bag style bodies for easy playing.  This 41 piece set will inspire kids to create an unending trail of stories, scenarios, and fun.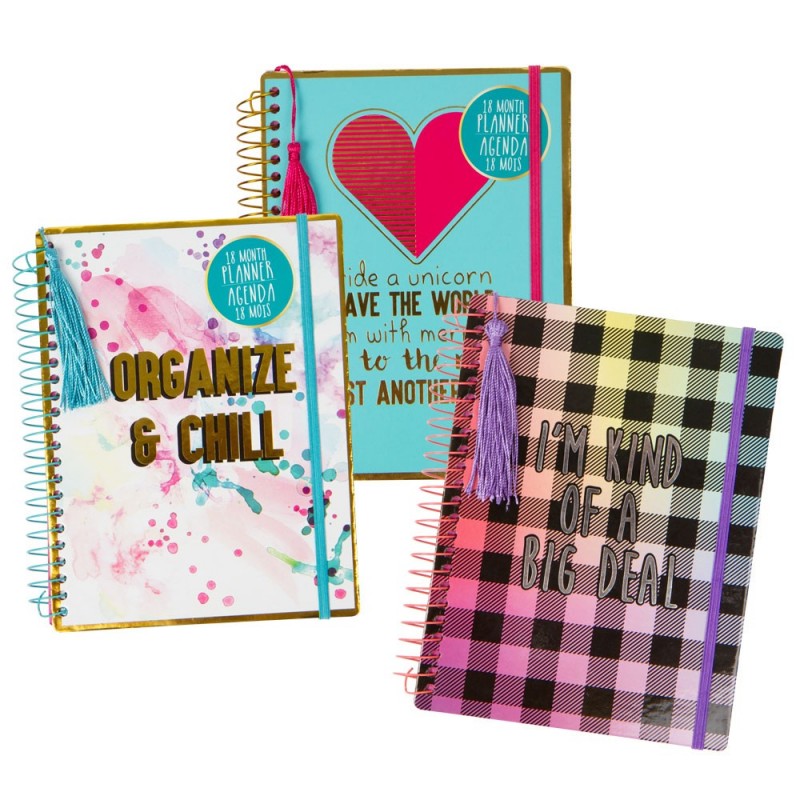 Fashion Angels know that most girls love to plan. They have 18-month planners with monthly and weekly calendars. In addition, each planner has lots of bonus goodies hidden inside such as- games, puzzles, and stickers. Giving her a Fashion Angels 18-month planner, empowers her teaches her to track of her schedule.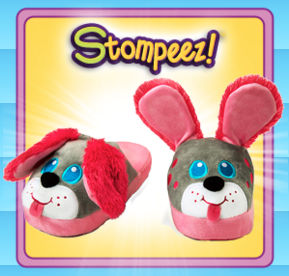 Stompeez! are slippers with personality! They come in nine different styles; Minnie Mouse, Mickey Mouse, Nemo, Dory, Happy Puppy, TRex Dinosaur, Batman, Shopkins and Tsum Sum. Stompeez! react as you walk, jump or stomp. They come in two different sizes to fit kids feet ranging from size 12.5 to size 7. They are made to last using quality material and durable stitching. Stompeez! are super cute, comfortable and FUN!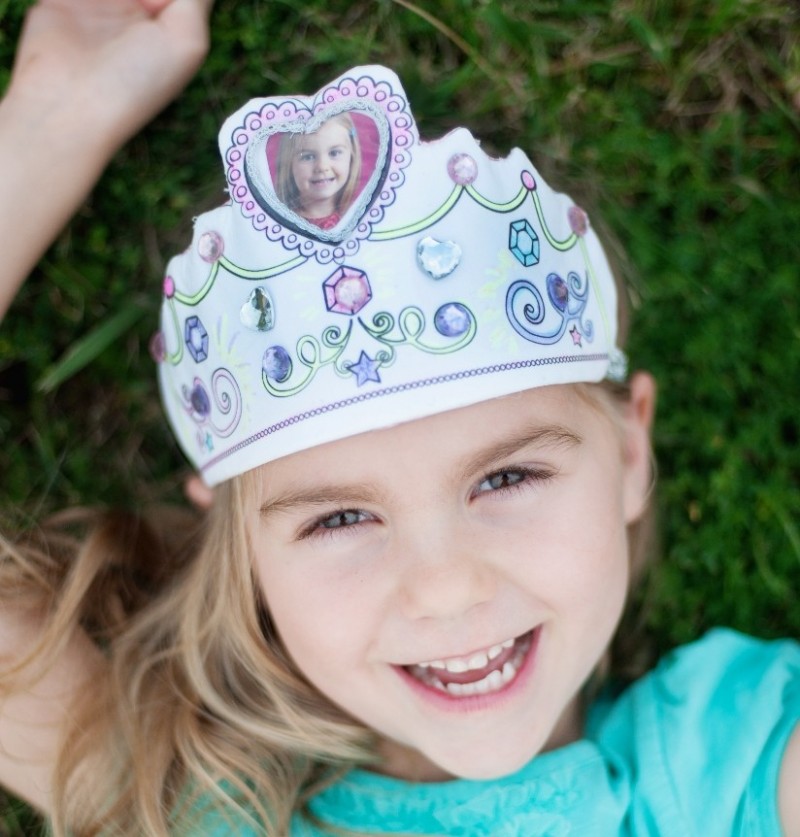 The Colour a princess tiara from Great Pretenders is a tiara that girls can customize! It comes with a set of washable markers and some gems so that it can be decorated however you wish. There is even a cut-out area where a photo can be placed on the front so everyone can see who the tiara belongs to. At just $10 this tiara set is a great addition to a princess dress or other dress up costume.
Buy it: GreatPretenders.Ca.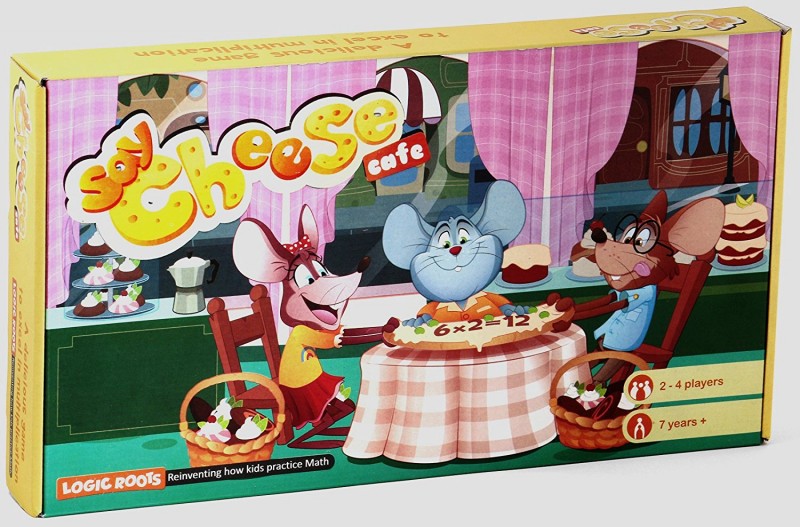 A gift of learning and fun go hand in hand with the SAY CHEESE CAFÉ Multiplication Tables Game.  Players have a blast taking turns spinning and then picking coins out of their bags looking for multiples.  Mice love desserts so if you get lucky, you'll even find a cookie or other yummy treat!  But watch out!  Draw one of the coins with rotten food on it and the whole box will have to get thrown in the trash!  It's a fast paced game that really helps give kids that extra boost on their math facts but they are having so much fun they don't even realize!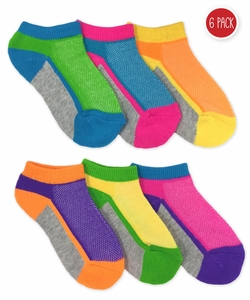 Socks In Stock carry socks for your entire family. Girl Sport Mesh Upper Low Cut socks are crafted with a polyester and spandex blend. They are designed to support and cushion your feet. On the top of the sock, there is a mesh panel. This allows your feet to stay cool and comfy. When you purchase these socks, you get six pairs. They are sold is size extra small, small and medium.
Buy it: http://www.socksinstock.com/
Learn more: Read my review of Socks In Stock and enter to win the giveaway.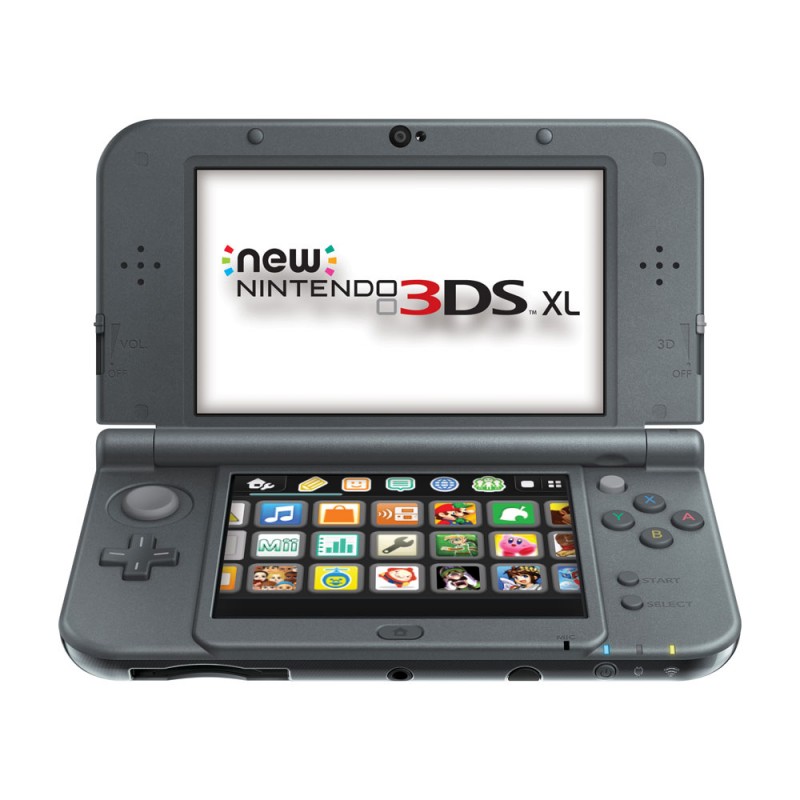 The Nintendo 3DS XL is perfect for girls who love games. If you know a child with an older DS version, you can upgrade them to this new model and it can still play their old games! The new 3DS has an upper screen that can play new games to make them look truly 3D. It is cordless and can be played on the go making it great for entertainment int he car or in a waiting room. Plus you can pick out games for it that suit almost any gaming personality.
Learn more: See my Nintendo 3DS XL review.
Buy it: Amazon.com.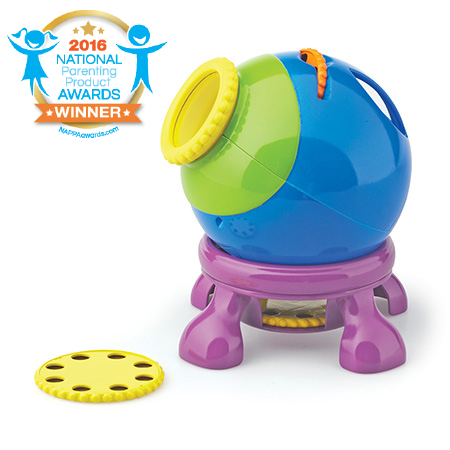 Encourage education and fun when giving the gift of the Learning Resources Primary Science Shining Stars Projector this year.  Kids can hold the galaxy of stars in their hands while exploring space safely, right from their very own home.  The three included discs hold eight images each for a total of 24 amazing close up views of stars, planets, and more!  Featuring a built in carry handle and auto shut off to preserve battery life, this projector is sure to be hit for the young astronomers in your life.  Education and fun go hand in hand with Learning Resources products!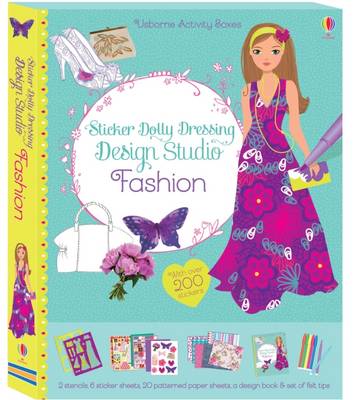 The UsborneBooks Sticker Dolly Design Studio Fashion set is perfect for creative girls. It comes with over 200 stickers, 25 sheets of patterned paper, 3 stencils, over 100 rub-down transfers and more. This kit lets girls get creative and come up with their own clothing and fashion designs.
Learn more: Visit my UsborneBooks review & giveaway.
Buy it: UsborneBooks.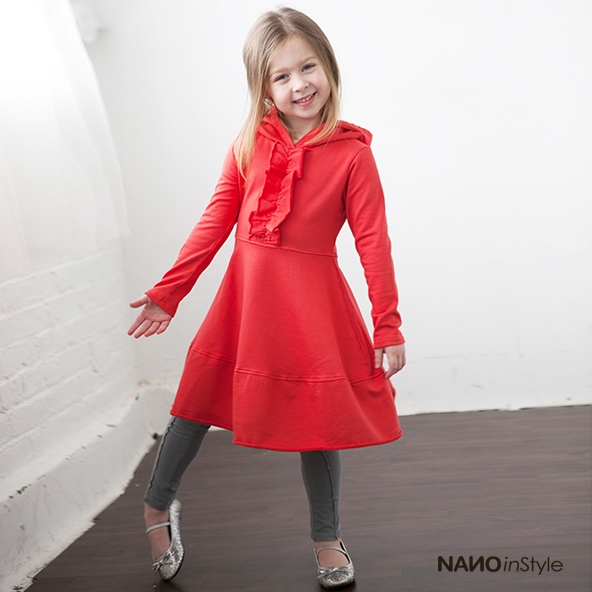 The classic gift of clothing has just gotten better with the Nano Girls Red Hooded Dress.  Their contemporary clothing, available in boys and girls sizes infant through 14, offers comfort and style which kids love. This adorable red dress features a ruffle down the front that creates a unique and fun style that makes this dress pop while the hood adds dimension and flair. The super soft cotton construction offers ultra durability to keep up with kids as well as reducing wash wear.  It's cute, spunky, and sure to become a fast favorite!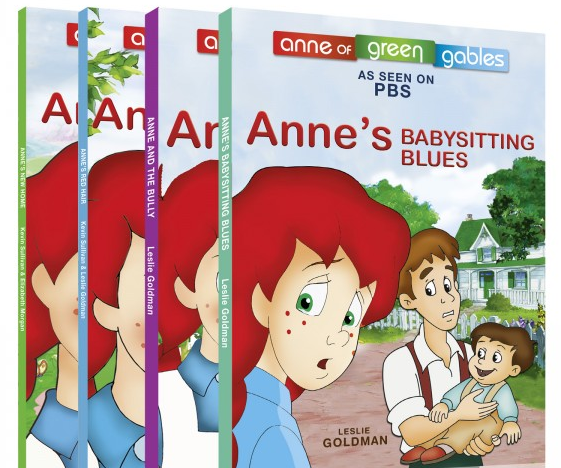 Giving the gift of reading combines entertainment and education with Sullivan Entertainment's Anne of Green Gables The Animated Series Book Set. This 4 book set includes two early readers along with two novels. Titles include: Anne's Babysitting Blues, Anne And The Bully, Anne's New Home, and Anne's Red Hair. Charming and entertaining, kids are sure to enjoy this fun loving story adventure set!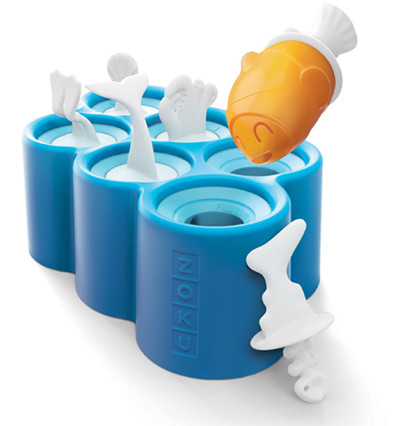 Kids love making their own snacks and treats so the Zoku Fish Pop Mold is a great option for under the tree.  Featuring fun undersea creatures including: Clown Fish, Shark, Octopus, Puffer Fish, Wale, and Scuba Diver!  The tails can be mixed and matched for hilarious and unique results every time.  Simply fill each section with the desired mixture (we like mixing juices) and freeze.  Once ready, the pops remove easily with a slight pull on the stick, no rinsing required.  They're cute and the perfect size for a quick frozen treat!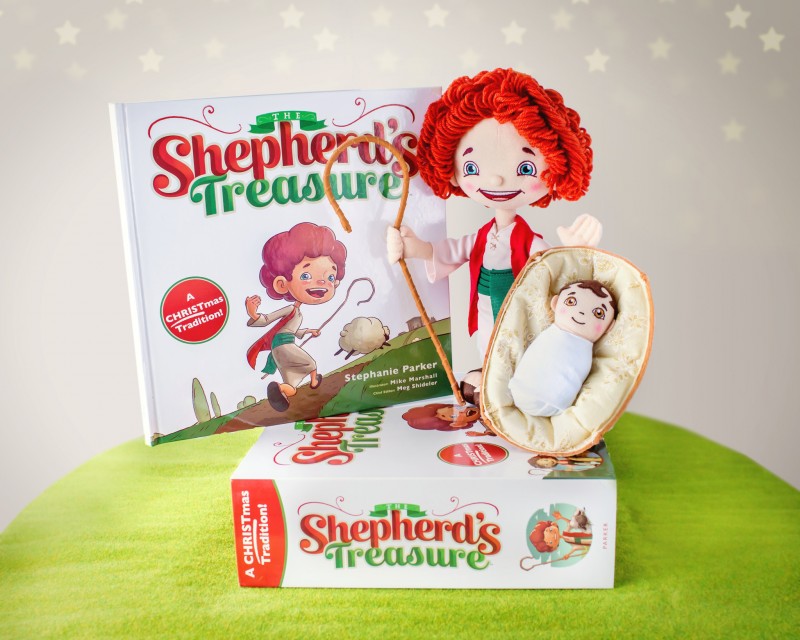 Gather the family and sit down to read the endearing The Shepherd's Treasure Book and begin a family tradition that is sure to be treasured for years to come.  Focusing on the true meaning of Christmas, this small shepherd makes a journey and your little ones can come along.  Once reading the story and naming your shepherd, children get to find their shepherd in a new place each day and can enjoy a variety of activities.  Perhaps baking Jesus a birthday cake, making a card for a neighbor, doing a craft, and finally, on Christmas, they will find him with the greatest treasure of all!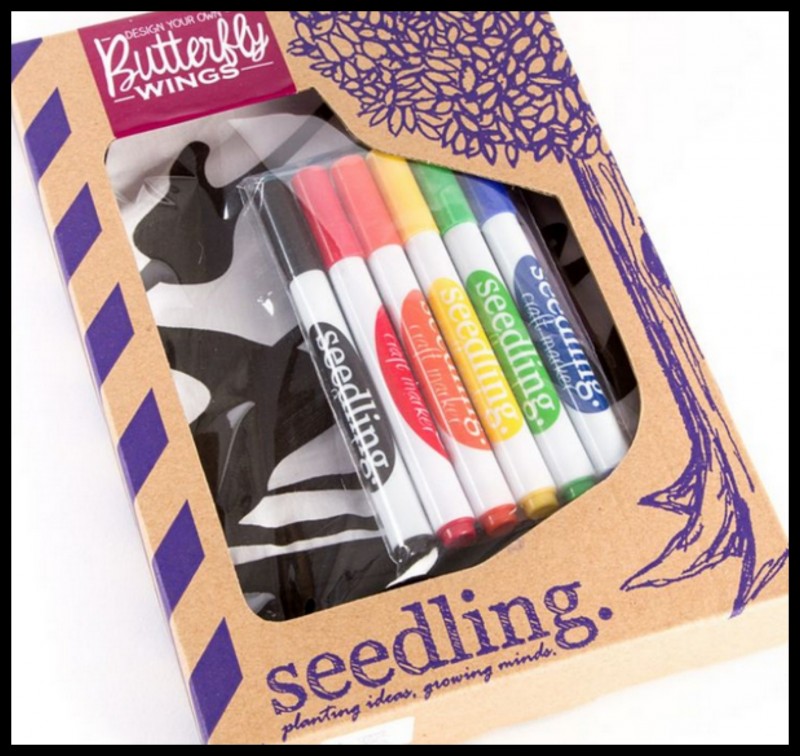 Spread creativity and the love of opened ended play by heading over to PAPYRUS and picking out one of their gift ideas including their Design Your Own Butterfly Wings Kit.  This kit includes everything a child will need to personalize and craft their beautiful wings — the fabric wings, markers, and glitter glue pens.  It's a fun gift that will offer hours of entertainment and creativity while designing and then hours of play afterwards!
Learn More: Head over to my PAPYRUS Review to learn more.
Buy It: PAPYRUSonline.com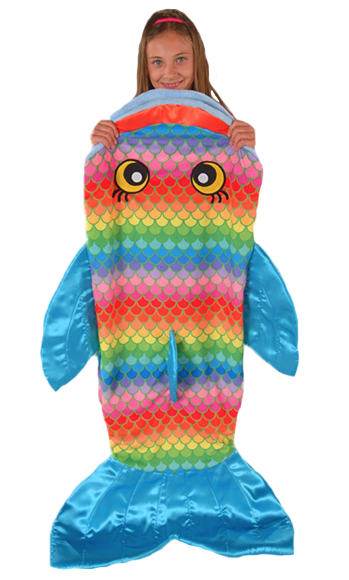 The Snuggie Tails Rainbow Fish blanket is a one size fits most kids super soft ultra velveteen blanket that kids will love!  Available in a variety of styles including: rainbow fish, pink or blue mermaid, shark, clown fish, dragon, dolphin, orca whale, and penguin.  The Rainbow Fish offers a fun colorful way to snuggle up and stay warm through the winter or just a fun way to cuddle up and read a great book.  Moms love that it's machine washable so kids can be kids!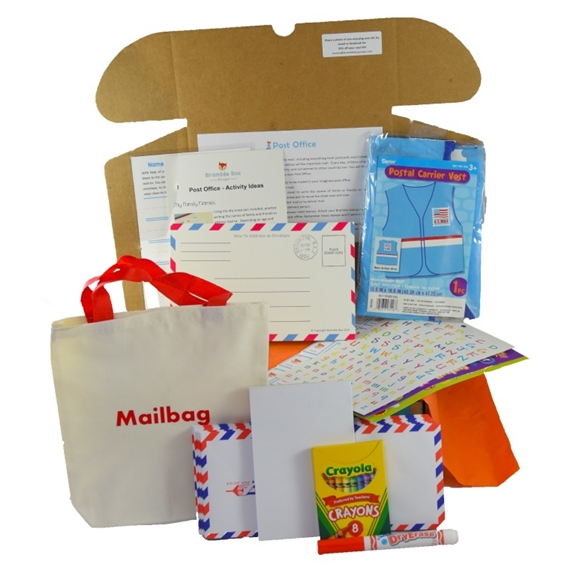 Kids love to craft and play so a gift subscription or pretend play box from Bramble Box Props is a great way to encourage free play!  They offer monthly surprise subscriptions for 1, 3, 6, or 12 month increments or else head over to their store and select a specific kit such as their Post Office Pretend Play.  Included in this set is everything needed for an opportunity to role play a post office including envelopes, notepad, mailbox, Bramble Box stamps, address helper & dry erase marker, postal worker vest, stickers and crayons to decorate envelopes, and activity ideas!  So much fun!
Buy It: BrambleBoxProps.com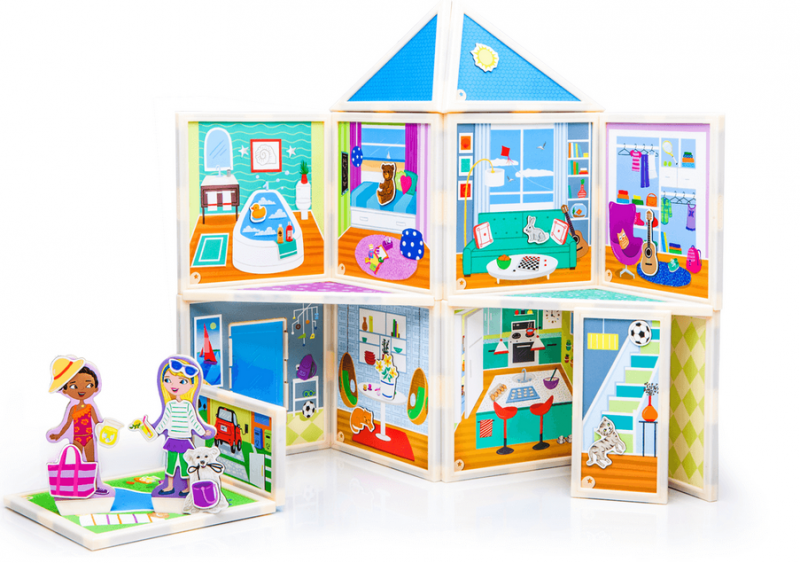 Open ended play and endless fun is to be found with the Malia's House.  This magnetic dollhouse allows friends to build, play, arrange, move, and change into an endless variety of designs, especially perfect for the creative ones in your life!  Recommended for ages 4-8, kids can create amazing adventures with Malia and her friend Skyler and this 58 piece set.  The story wall panels are all double sided for even more options and fun!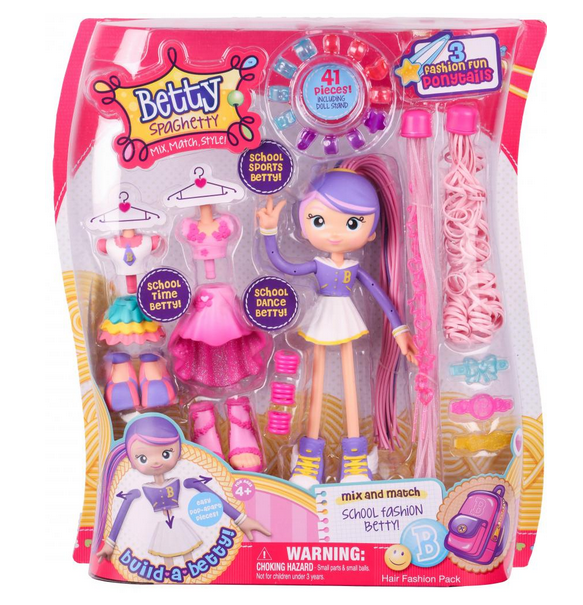 Fashion, dolls and fun mix when you give the gift of Moose Toys' Betty Spaghetty S1 Hair Fashion Pack this Christmas.  Betty is back with a new modern look and endless ways to mix and match.  Hours of play, lots of giggles, and loads of fashion fun will take place as girls create unique looks that they love.  Betty can be built, bent, and accessorized for any occasion with this great Hair Fashion pack that comes with three fashion pony tails and extra outfits too!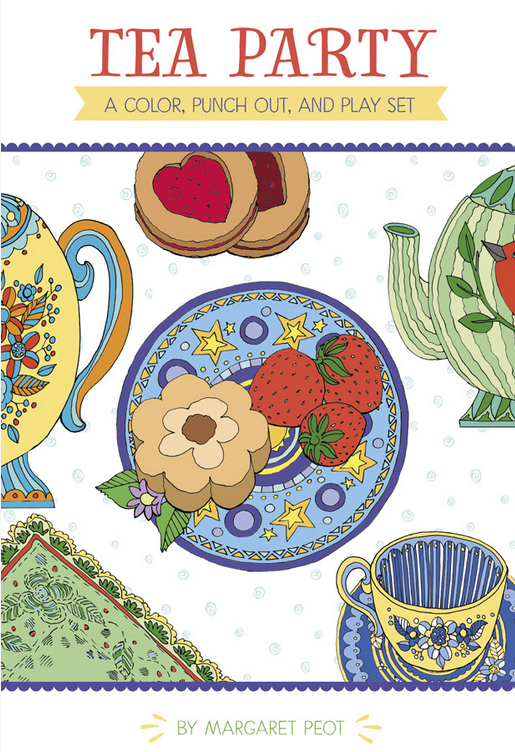 Creating a pretend tea party has never been easier than with the help of Pomegranate's Tea Party: A Color, Punch Out, And Play Set!  Included in this winning combination of creativity and imaginative play all packed in a gorgeous box perfect for gift giving is: folding stage set, 8 punch out cardstock pages full of colorable cups, teapots, saucers, napkins, sugar bowl, creamer, utensils, and more, and a 4-page booklet with illustrations, history of teatime, manners, customs, and even a simple scone recipe!  Super fun, unique, and sure to be a hit for friends of all ages.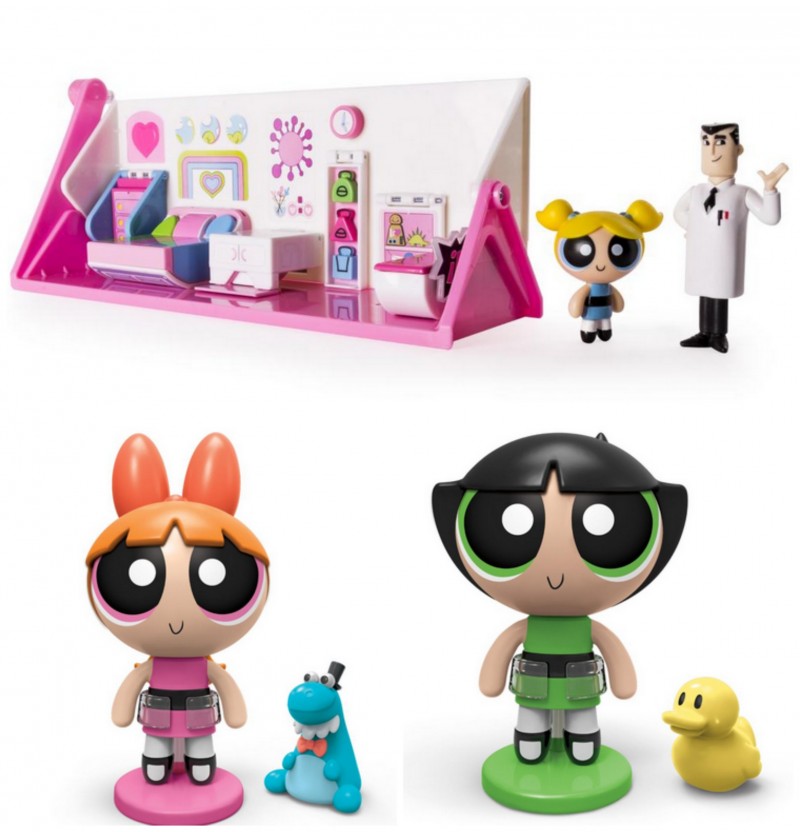 For the feisty, save-the-world girls in your life, head over and check out Spin Master's Powerpuff Girls Flip To Action Playset and coordinating Action Figures.  The Playset easily transforms from a bedroom to the professor's laboratory with a simple flip and also includes both the Bubbles and Professor play figures.  Then, pick up some extra 2" Powerpuff Girls figures for even more fun as they are compatible with this Flip Action Play Set.  Kids can use their imaginations and help the Powerpuff Girls save the world this Christmas!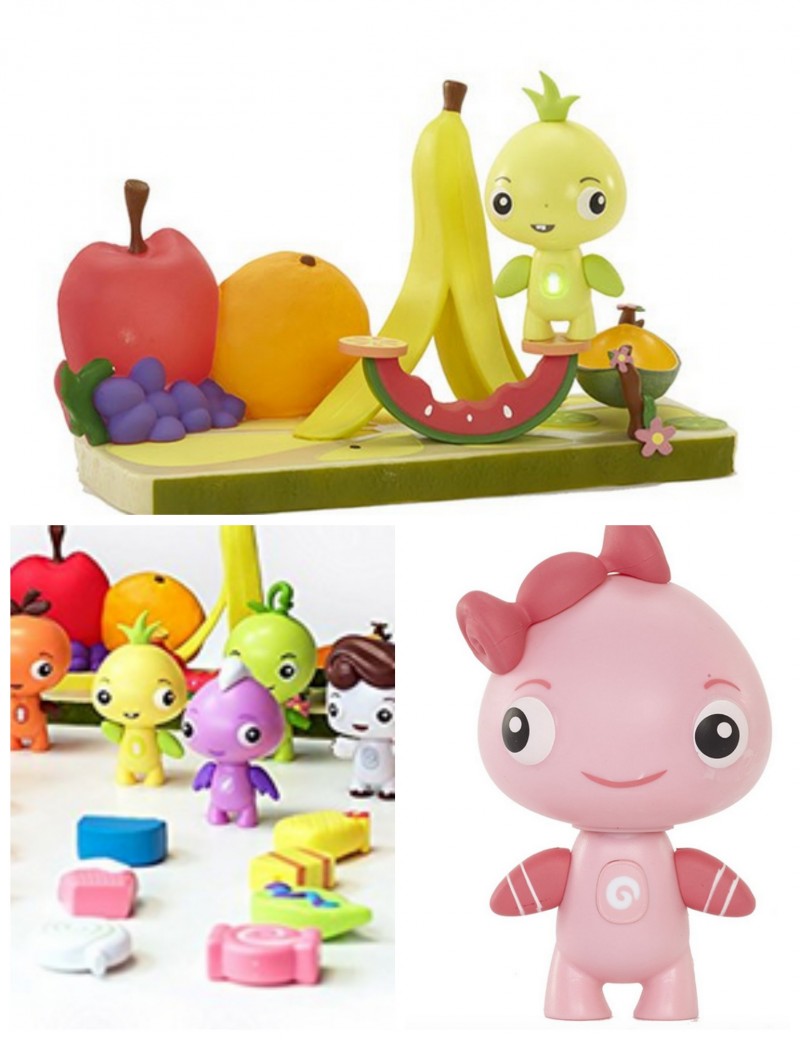 The Future of Play presents their new Magic MeeMees adventures!  Check out the BerryLand Playset as well as the singles and sweets and start collecting today!  These adorable little friends talk in MeeMees language, light up in 7 different colors, and offer tons of fun.  The BerryLand Playset lets you enter the world of the MeeMees and discover the secret place.  Enjoy hours of play and delight as the littel Magic MeeMees even react to the different foods!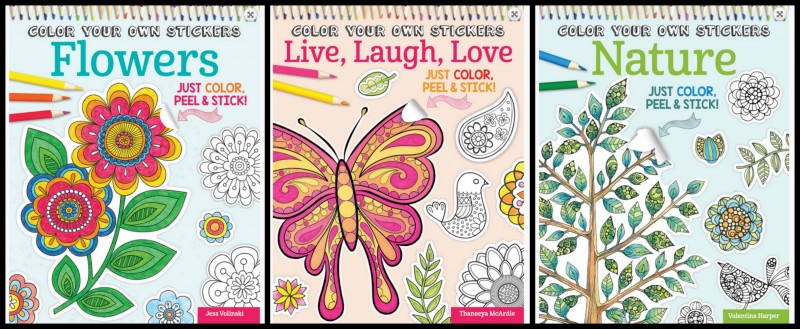 Add a special twist to the love of coloring with Fox Chapel Publishing's Color Your Own Stickers Books! Anyone can now color, peel, and stick their gorgeous creations from these fun-loving books.  Available in several topic design options including Flowers, Live – Laught – Love, and Nautre.  This spin on the popular mandala coloring craze is sure to become a huge hit with the girls in your life!  They can dress up notebooks, journals, scrap books, cards, and more with over 50 stickers in each book.
Buy It: FoxChapelPublishing.com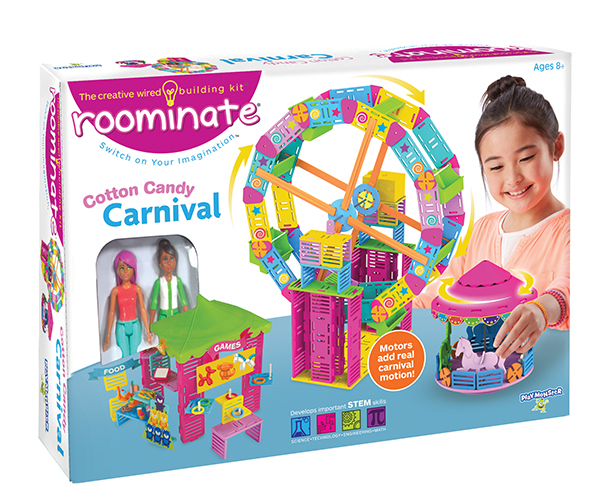 Encourage learning while building and creating with the Play Monster Roominate Cotton Candy Carnival.  With this open ended encouraging play set, now kids can switch on their imaginations by snapping these pieces together to start their creations.  Design this carnival or create a new design, it's up to you!  The included motor adds an extra element of fun as kids can make their carnival turn, move, and come to life!  Arrange, rearrange, and delve into the word of circuits, STEM skills, and most of all, fun!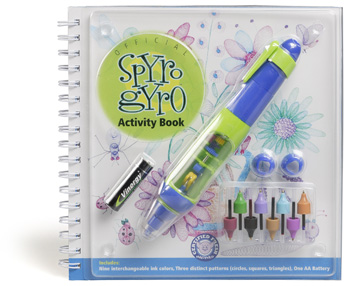 Encourage a little creativity and fun, the Hog Wild Toys and Gifts Spyro Gyro Activity Book and Pen Set is sure to be a hit.  This set includes a 48 page full color activity book along with nine ink colors and three interchangeable styluses.  The incredible motorized Gyro Pen allows for shapes, big and small, to be easily created with just the simple change of pressure.  The harder you push, the smaller the designs and shapes while releasing the pressure allows for larger shapes!  It's an art lovers dream and offers unending possibilities!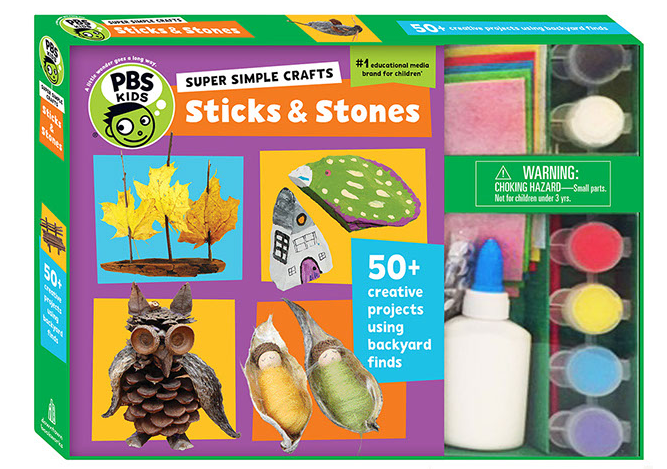 Crafts are made super simple and fun with the PBS Kids Super Simple Crafts Sticks & Stones Kit available over at Downtown Bookworks.  Kids get to head out on a scavenger hunt to gather some fun materials to create unique crafts.  The included 48 page book is fully illustrated and offers over 50 fun and frustration free craft ideas geared for ages 4 and up!  Encourage exploration and creativity all at once with this great kit.  No worries if you live where it snows, Spring will be here before you know it!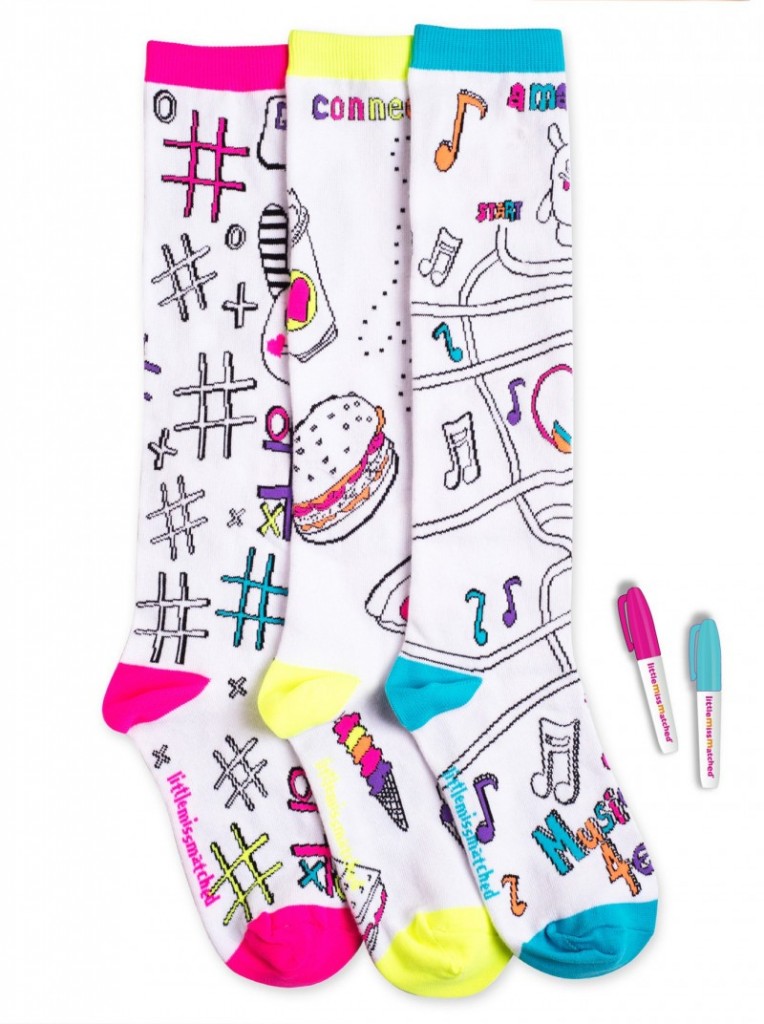 LittleMissMatched specializes in products that allow kids to celebrate their unique style. They have a new collection called Colorize. Colorize is a fun way for kids to use their imagination. Colorize socks come with permanent fabric markers so kids can personalize their socks.  Socks are available in different styles- Maze (shown above,) Word Search, as well as  New York, London, and Paris themed.
Buy it: http://littlemissmatched.com/
Learn more: Read my review for LittleMissMatched.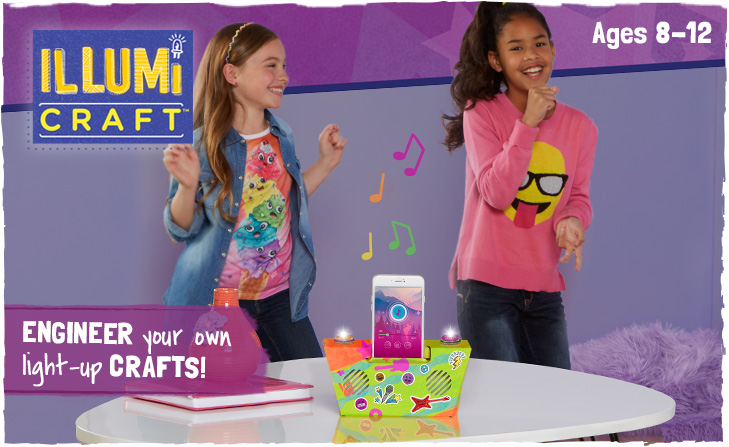 Educational Insights recently released a new line of STEM craft kits called, IllumiCraft. IllumiCraft kits come in six Light-Up! styles for you to choose from- Journal, Pencil Case, Cell Phone Speaker Dock, Picture Frame, Jewelry Organizer, and Mirror. Each IllumiCraft kit comes with all the supplies needed to complete and personalize their circuitry craft project. Kids ages eight through 12 years old are going to have a great time with IllumiCraft.
Buy it: https://www.educationalinsights.com
Win it: Visit the Educational Insights giveaway for your chance to win.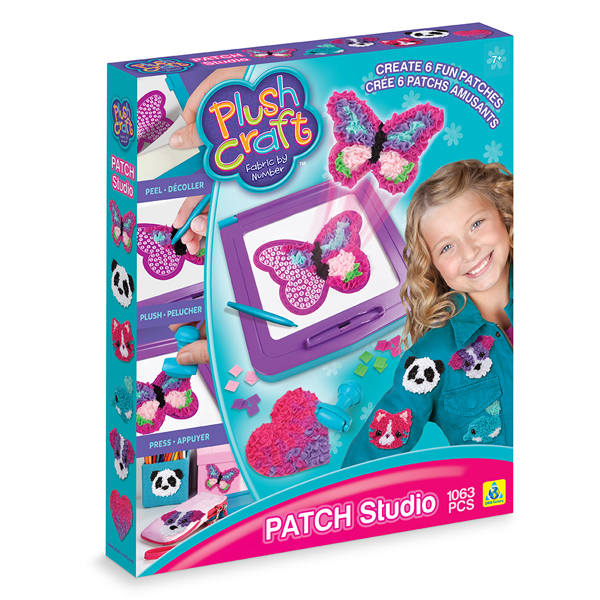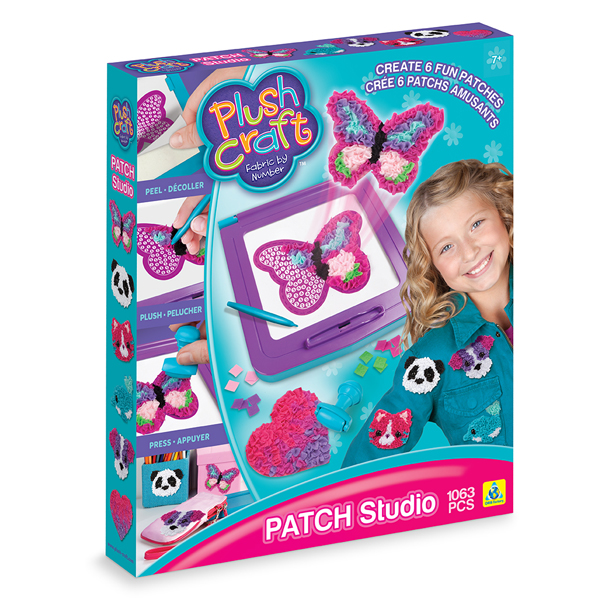 PlushCraft, by Orb Factory, makes crafting fun and easy. The new Patch Studio helps kids create fun fabric patches in six designs- dog, cat, dolphin, panda, heart, and butterfly. Kids can follow the fabric-by-number directions or completely go it alone. Once the patches are done, they can adhere to clothes, notebooks, backpacks, walls, journals, lunch bags and more.
But it: http://www.orbfactory.com/brands/plushcraft/
Win it: Visit the PlushCraft giveaway for your chance to win.


Hi there! I am Emily Evert, the owner of Emily Reviews. I am 28 and live in a small town in Michigan with my boyfriend Ryan and our two pugs. I have a large family and I adore my nieces and nephews. I love reading memoirs, and learning about child development and psychology. I love watching The Game of Thrones, Teen Mom, Sister Wives and Veep. I like listening to Jason Isbell, John Prine, and other alt-country or Americana music. I created Emily Reviews as a creative outlet to share my life and the products that I love with others.
This post currently has 10 responses.