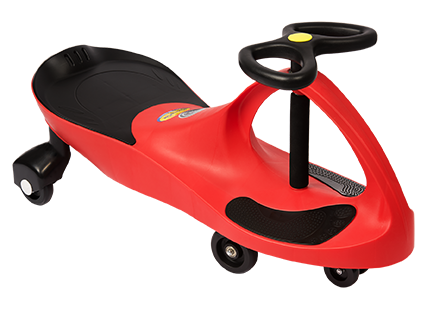 Thank you to PlaSmart Toys for providing me with product in exchange for this honest blog review. All opinions are 100% my own.
PlaSmart is an award-winning line of toys. Their products are not only entertaining but also educational. They help kids build motor skills, dexterity, balance, coordination, and problem-solving. PlaSmart products encourage users to be creative and use their imaginations.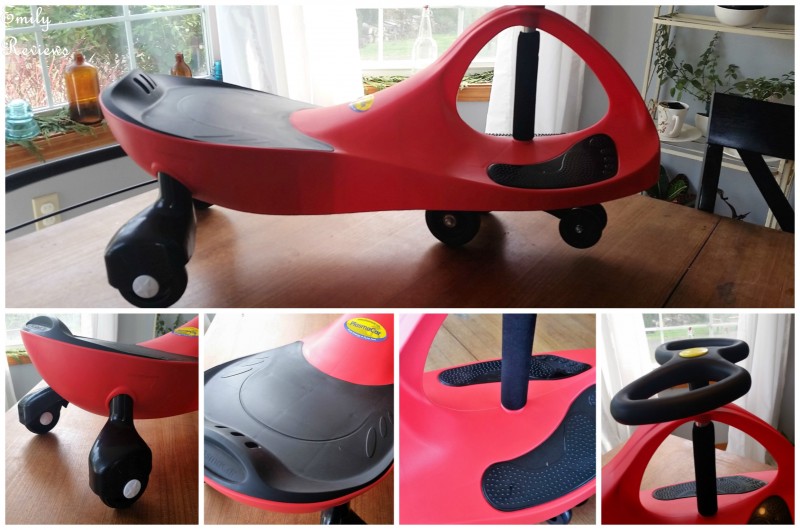 For our review, we received a PlasmaCar. PlasmaCars are a ride-on toy that is self-powered. That's right, no batteries! Place your PlasmaCar on a smooth surface. Sit down and place your feet on the footrest. Lean slightly forward and turn the steering wheel back and forth. Your PlasmaCar should start to move and pick-up speed. PlasmaCars can reach speeds of up to six mph.
This is our second PlasmaCar. My daughters, ages 7.5 and almost 10 years old, love PlasmaCars. They fought over the car when we had just one. We keep our PlasmaCar in our garage/basement. It is the perfect way for the girls to burn off some energy during bad weather.
PlasmaCars can hold riders up to 220 pounds. It is suggested for kids ages 3 years old and up.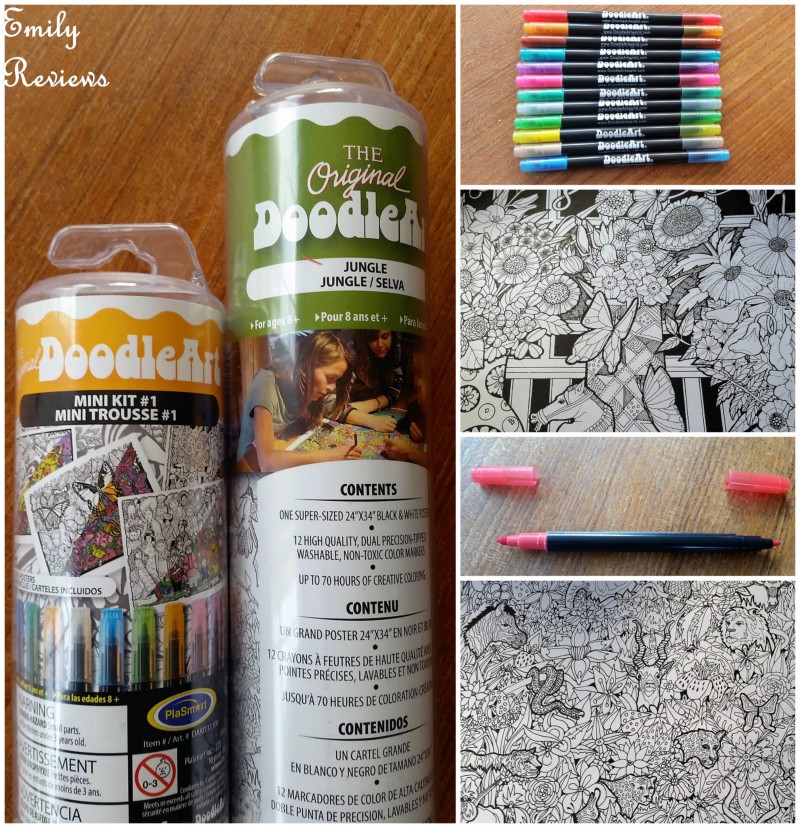 I also received two kits from The Original DoodleArt, one full-size poster kit and one mini kit. The full-size poster kit is a 24″ x  34″ image of a jungle. The mini-kit comes with four 11″ x 14″ images- butterflies, dolls, floral and kits. Both of The Original DoodleArt kits come with twelve non-toxic dual-tipped markers. One end of the marker has a fine tip and the other end has a calligraphy tip. The marker colors are absolutely beautiful.
I haven't given my daughters The Original DoodleArt kits yet. I have them wrapped and waiting for Christmas. They are going to love them!
PlaSmart Toys are simple and fun.
Buy It: Please visit the PlaSmart Toys website to see the great selection of products they offer and convenient shopping locations.
Connect: Don't forget to follow PlaSmart Toys on facebook, twitter, and pinterest for the latest product announcements and special offers.



Hello, my name is Laurie. My family and I live near the Oregon coast. When we aren't at work, in school, or on the volleyball court, we enjoy traveling, cheering for our favorite sports teams, playing outdoors, and checking off items on our bucket list. We are lucky in that both sets of our parents, as well as our siblings and their families, live within an hour of us. We get together often to help one another out, celebrate milestones, and go on adventures together.
This post currently has 9 responses.