Thank you to Puzzle Warehouse for providing me with product in exchange for this honest blog review. All opinions are 100% my own.
When you hear the name, Puzzle Warehouse, you probably assume they only sell puzzles. That isn't the case, though. Puzzle Warehouse sells toys, games, art & craft kits AND puzzles! Puzzle Warehouse has something for everyone in the family!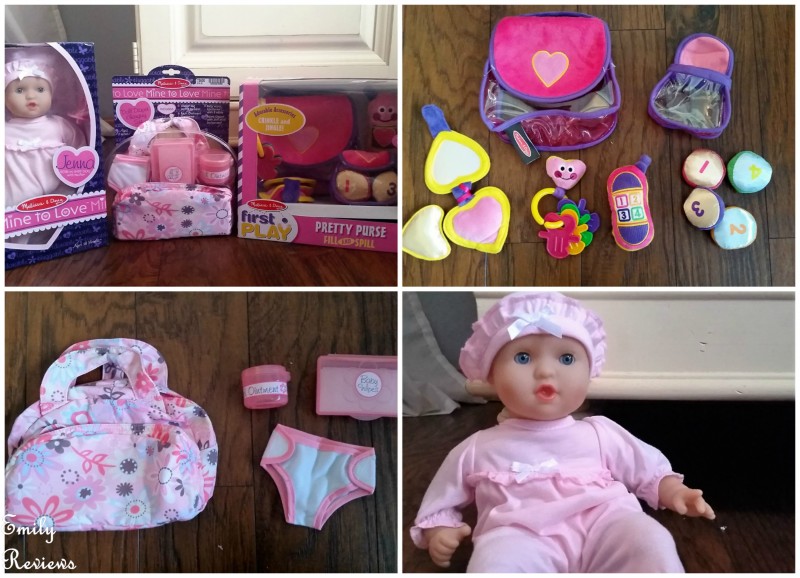 Pretty Purse Fill & Spill, Jenna – 12, and Diaper Bag Set are three sweet examples of toddler gifts. Pretty Purse Fill & Spill has everything your little one will need for a busy day; a cell phone, keys, cosmetics and more. If they are taking baby Jenna out with them, they will need the Diaper Bag Set for clean-ups. They three items are absolutely precious. Your little one will love them!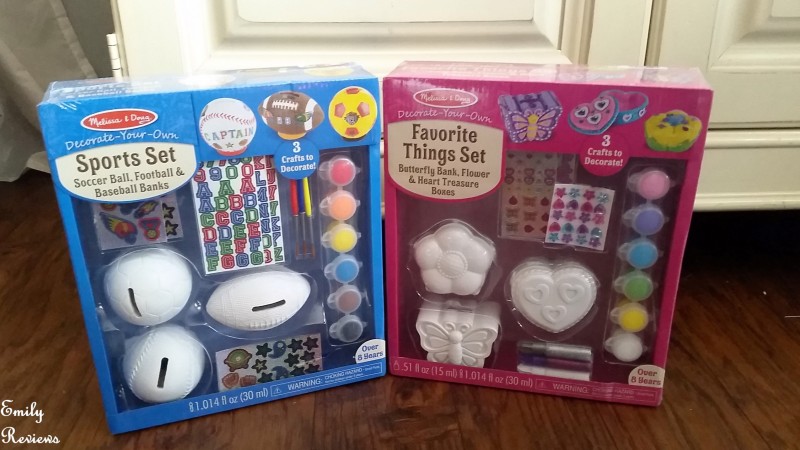 DYO Sports Set and a Favorite Things Set are fun ideas for kids who enjoy painting. The DYO Sports Set has 3 sports themed banks, paints, and stickers. Kids can give their banks a custom design. The DYO Sport Set banks are fun to keep, trade or gift. The Favorite Things Set also comes with three items for kids to decorate- two boxes and a bank. This set includes stickers, paints, and glue.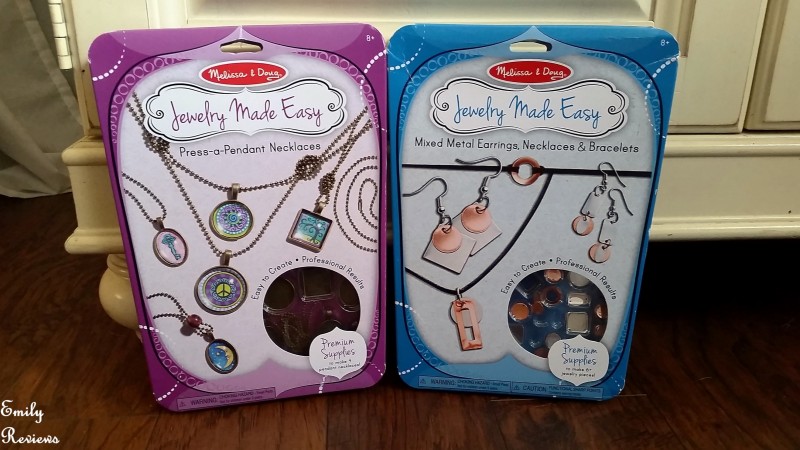 Do you have crafty tweens? Mixed Metal Earrings, Necklaces & Bracelets and Press-a-Pendant Necklaces both allow them to create beautiful one of a kind jewelry. The Mixed Metal Earrings, Necklaces & Bracelet set comes with everything needed to make six pieces of metal jewelry. The Press-a-Pendant Necklace kit includes supplies to make four designer necklaces. Both of these sets allow kiddos to express their individual styles.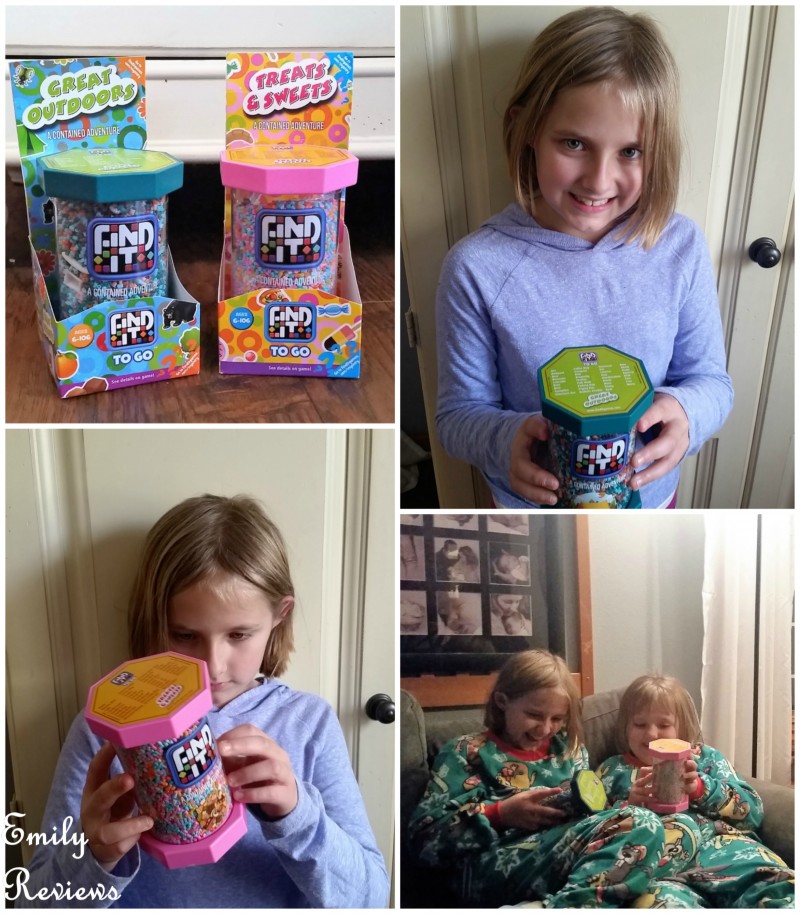 Mini Find It Games are great for kids of all ages. Every Find It Game has a list of hidden objects on the top of the container. The objects are hidden among 100s of colorful beads. Shake, spin, flip or whatever you need to do, find the hidden objects! Find It Games provide hours of fun. They are great entertainment when traveling long distances.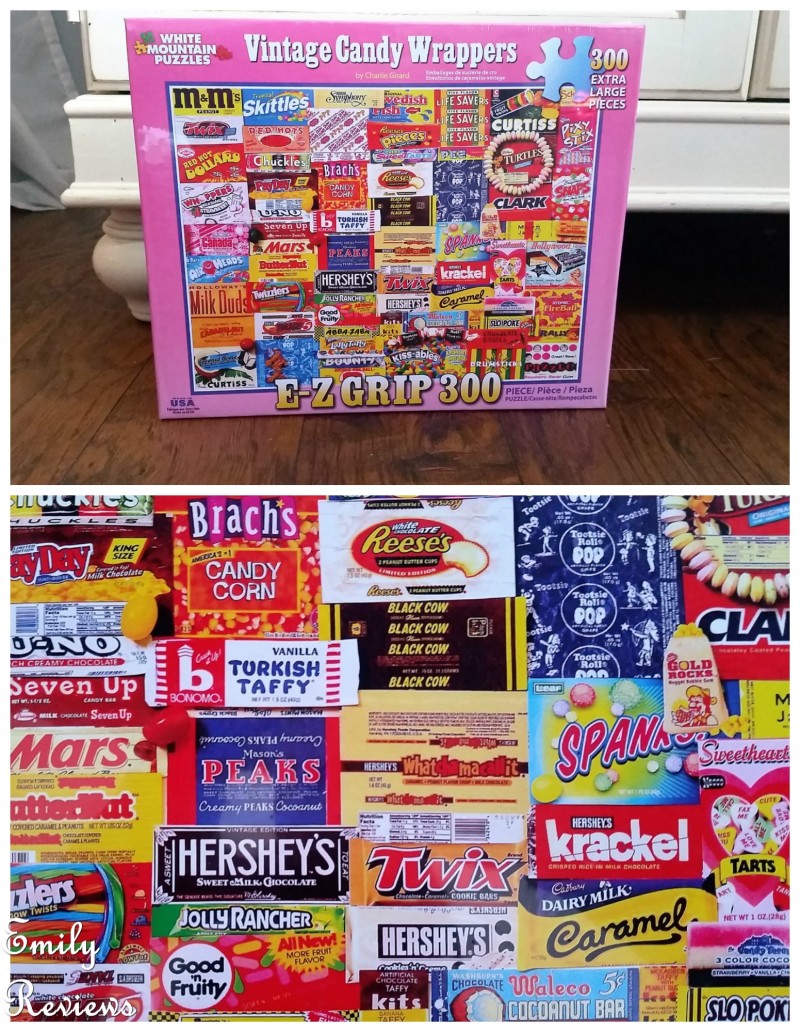 Take a sweet trip down memory lane with the Vintage Candy Wrappers puzzle. I counted 72 different candies…I think. Are your favorite childhood candies shown in the image? The Vintage Candy Wrappers puzzle is a fun gift idea for anyone feeling a bit nostalgic.
As you can see, Puzzle Warehouse has a wonderful selection of toys and puzzles. They truly have something for everyone in the family.
Buy It: Please visit the Puzzle Warehouse website to see the great selection of products they offer and convenient shopping locations.
Connect: Don't forget to follow Puzzle Warehouse on facebook, twitter, and pinterest for the latest product announcements and special offers.



Hello, my name is Laurie. My family and I live near the Oregon coast. When we aren't at work, in school, or on the volleyball court, we enjoy traveling, cheering for our favorite sports teams, playing outdoors, and checking off items on our bucket list. We are lucky in that both sets of our parents, as well as our siblings and their families, live within an hour of us. We get together often to help one another out, celebrate milestones, and go on adventures together.
This post currently has 11 responses.