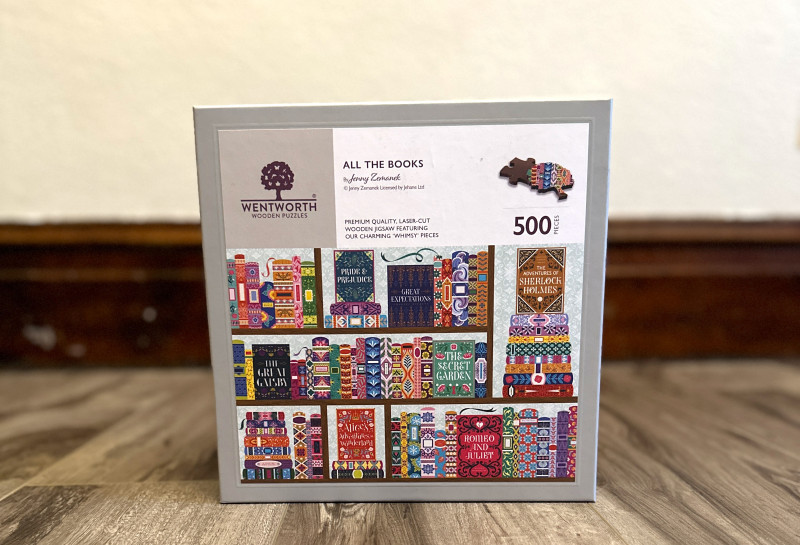 Thanks to Wentworth Wooden Puzzles for sending me this beautiful puzzle! As always, all opinions are my own.
Over the past few years I've learned that I really love doing puzzles! There's something really cathartic about sitting down and working on a puzzle, and when it's complete I feel so accomplished. My favorite puzzle brand is Wentworth Wooden Puzzles because they offer gorgeous, timeless puzzles that make fantastic gifts and can be passed down through generations.
Wentworth Wooden Puzzles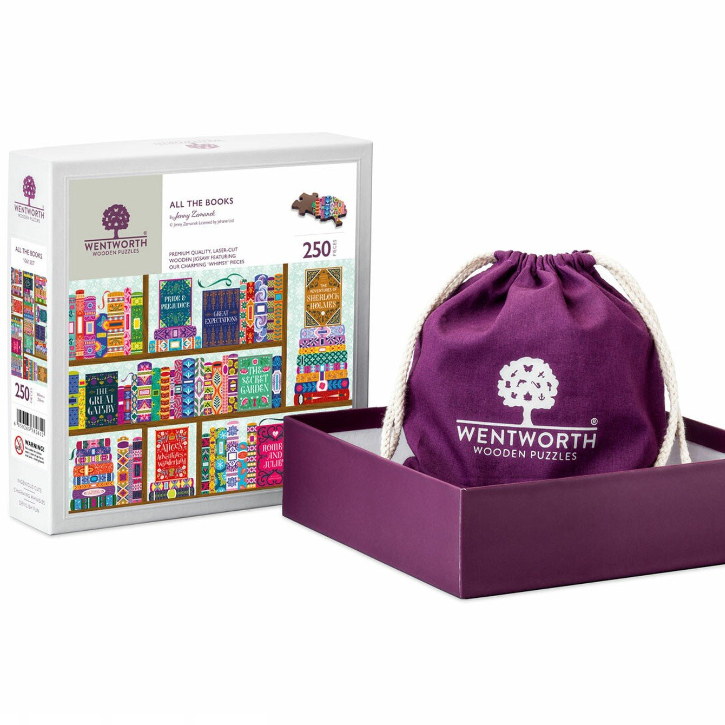 I already own some beautiful Wentworth Wooden Puzzles and have gifted some for Christmas as well. Every time I open one of these purple boxes, I'm amazed by the quality of both the bag the pieces come in, and the puzzle pieces themselves. The pieces are made with cutting edge precision laser technology and they fit together perfectly. They're very intricate and complex which makes the puzzles even more fun to put together.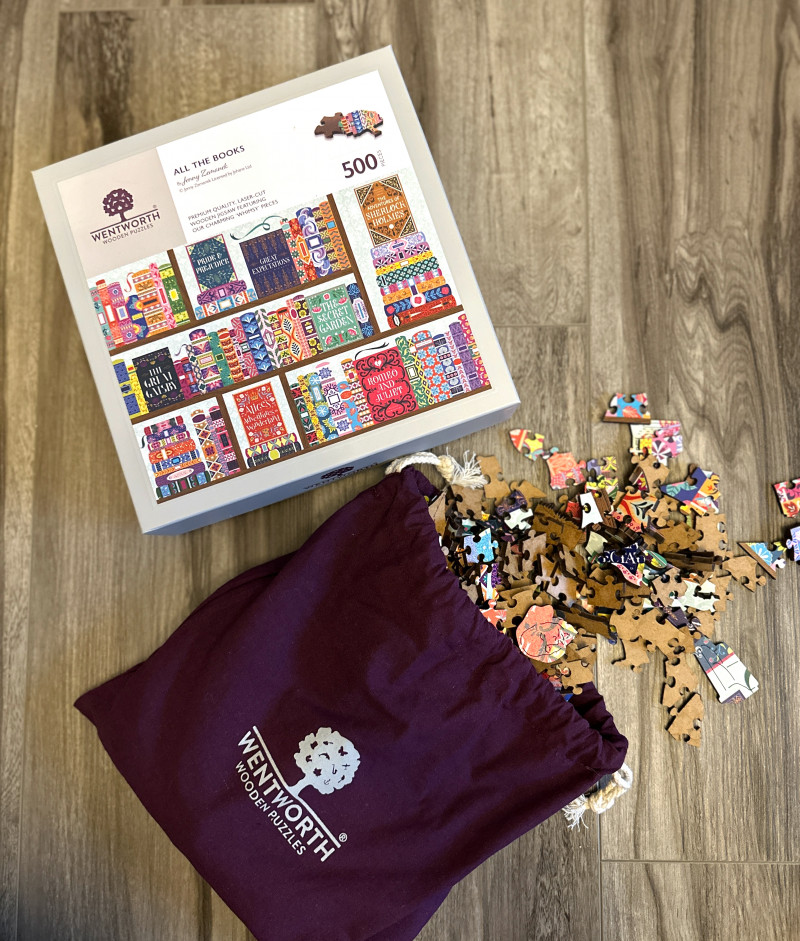 One of my favorite Wentworth Puzzles features is that they offer "whimsy" pieces in the shape of the theme of the puzzle. With the All the Books Puzzle I chose this time, some of those pieces include a person reading, a stack of books, a magnifying glass, and more! These whimsy pieces fit throughout the puzzle and make it so complex.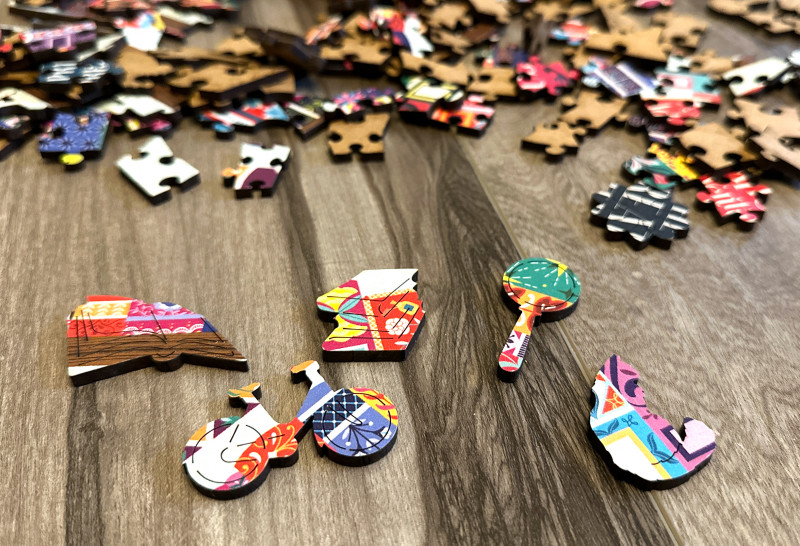 Wentworth Wooden Puzzles come in a variety of sizes, puzzle pieces, and designs. Basically anything you can think of, they have a puzzle design for! I chose All the Books because it features some of my favorite novels and I love the colors. As with all Wentworth Wooden Puzzles, it was handcrafted in Great Britain from sustainable managed forests.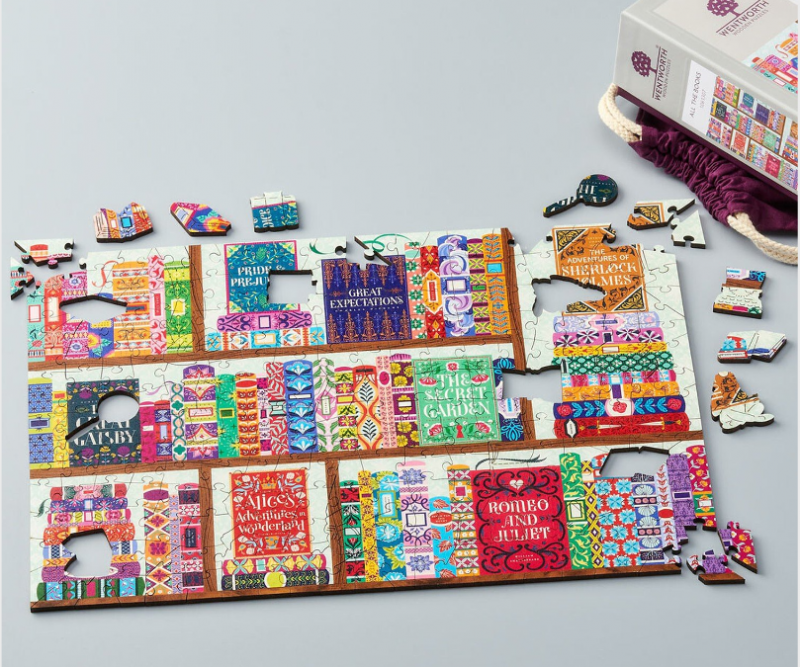 These puzzles make amazing gifts and can be passed down from generation to generation. The high quality production ensures that they will last for years and the designs are timeless. Be sure to visit their website to see all of the designs they offer!
Buy it: Wentworth Wooden Puzzles
Win it: One lucky reader will take home "All the Books" from Wentworth Wooden Puzzles. This is a US giveaway ending 6/2. Enter using the form below, and good luck!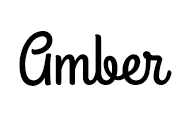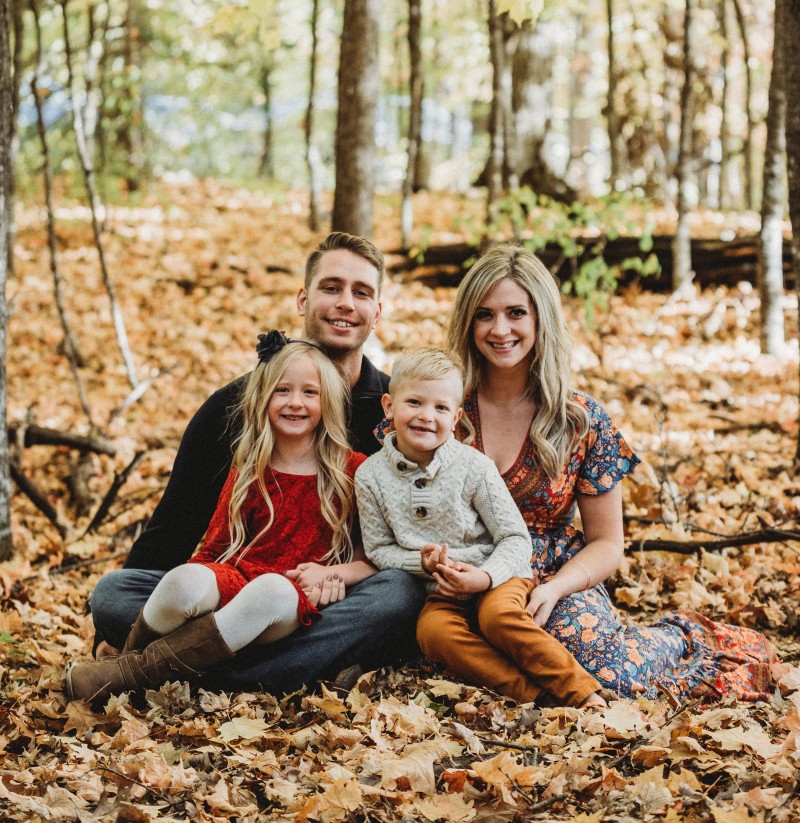 Hi there! I'm Amber, a 34 year old wife and mom of two from central Minnesota. I love to be outside with my family anywhere the weather is warm (which means I spend half the year freezing). We're a homeschooling family that loves to travel as often as possible! When I have a spare free moment, I love to read, take photos, and scrapbook. I'm interested in anything that makes life more fun; I also love socializing and sharing about my favorite products!
This post currently has 3 responses.