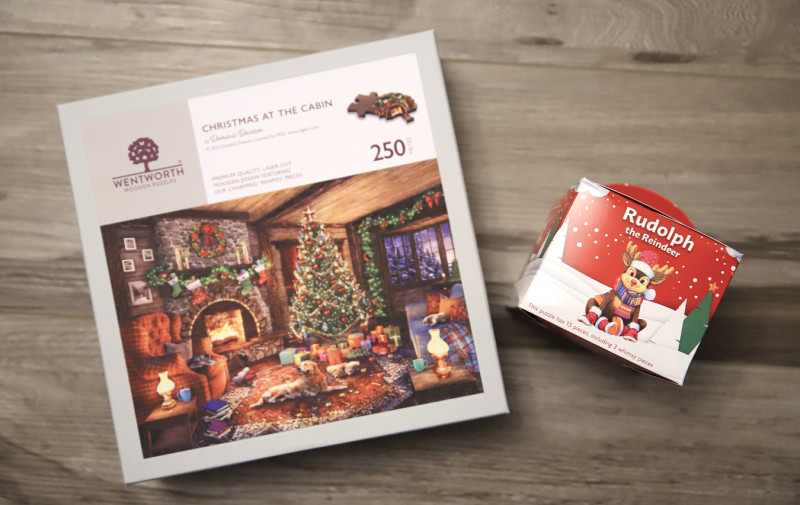 Thanks to Wentworth Puzzles for sending these. As always, all opinions are my own.
Shopping for someone who loves puzzles? I have just the gift idea for you this holiday season! Wentworth Puzzles is a UK company that creates beautiful, sustainable wooden jigsaw puzzles. Their puzzles are predominately for adults, but they do offer gift ideas for kids and families as well. I'm excited to share two holiday puzzles that will make great gifts!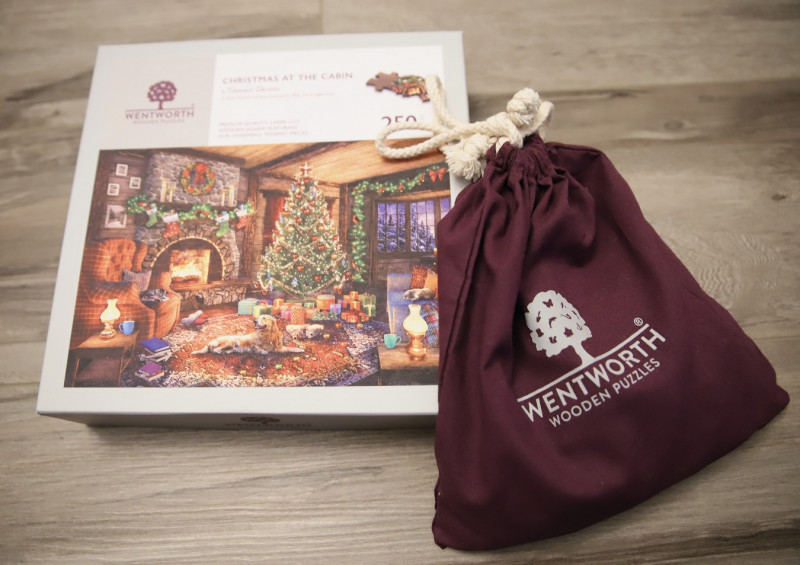 Wentworth Puzzles – Christmas at the Cabin
Christmas at the Cabin is a gorgeous Wentworth Puzzle and it comes in 40, 250, 500, or 1,000 pieces (your choice!). My grandparents both had family cabins growing up and I think this puzzle will bring serious nostalgia for them. It features a delightfully cozy Christmas scene that captures the warmth and magic of Christmas.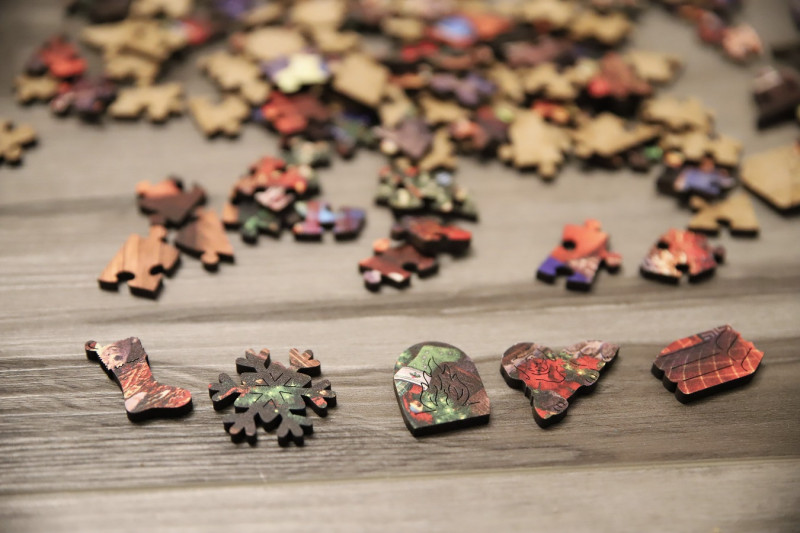 Like all Wentworth Puzzles, this one is made with wood from sustainably managed forests. The box is also made with recycled materials and no plastic is used in the packaging process. Precision laser cutting ensures intricate jigsaw puzzle pieces that fit together perfectly. One thing I can't get over is the delicious smell of the puzzle! It's very nostalgic to when I tried wood burning as a kid, and it makes for a full body experience when you're putting it together. One of my favorite parts of Wentworth Puzzles are their "whimsy pieces" (pictured above). You'll find these throughout the puzzle and they add a little more fun to the building process!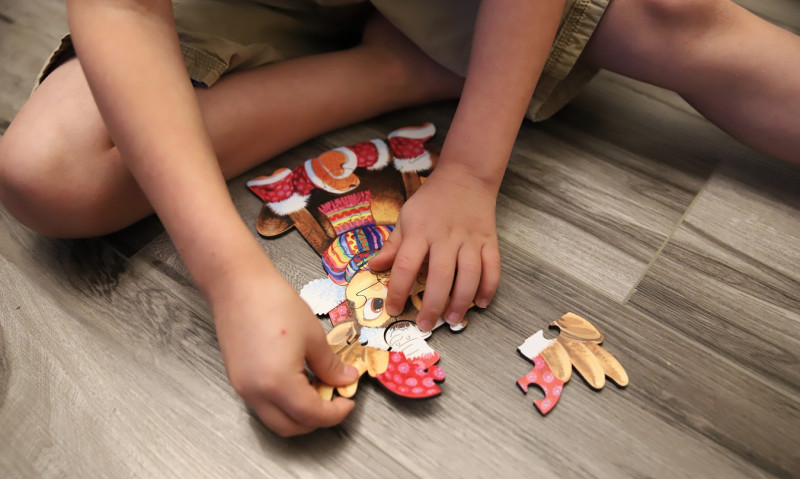 Wentworth Puzzles Rudolph the Reindeer
For younger puzzle fans (or just people who enjoy small puzzles!), check out Rudolph the Reindeer. I was going to use this puzzle as a stocking stuffer for my six year old who adores puzzles, but he found it before I could and immediately had to put it together! At just 15 pieces, it was perfect for him. Plus, the added challenge of the curved nature of the puzzle gave it a fun little challenge!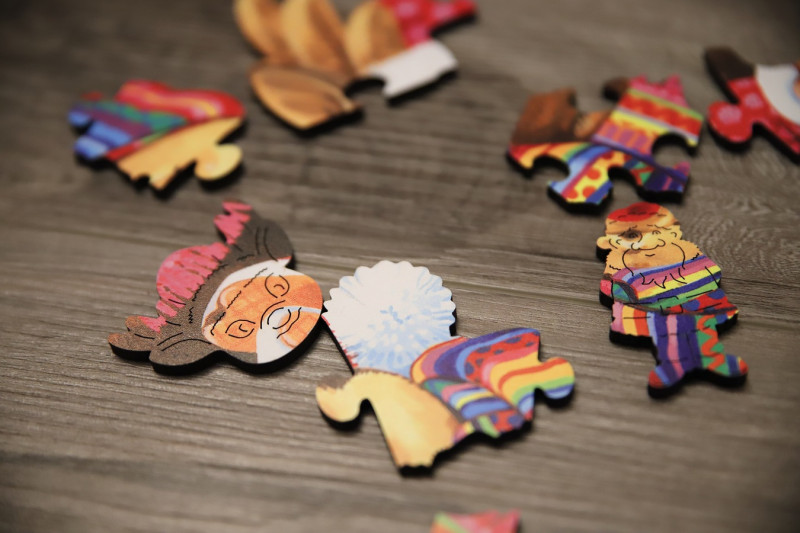 The whimsy pieces are so fun in this puzzle as well, and I love that it comes in a decorative little box. I'm so impressed with Wentworth Puzzles' high quality and craftsmanship. Be sure to check out their full 2022 Christmas section for everyone on your shopping list!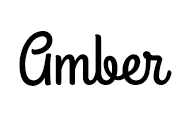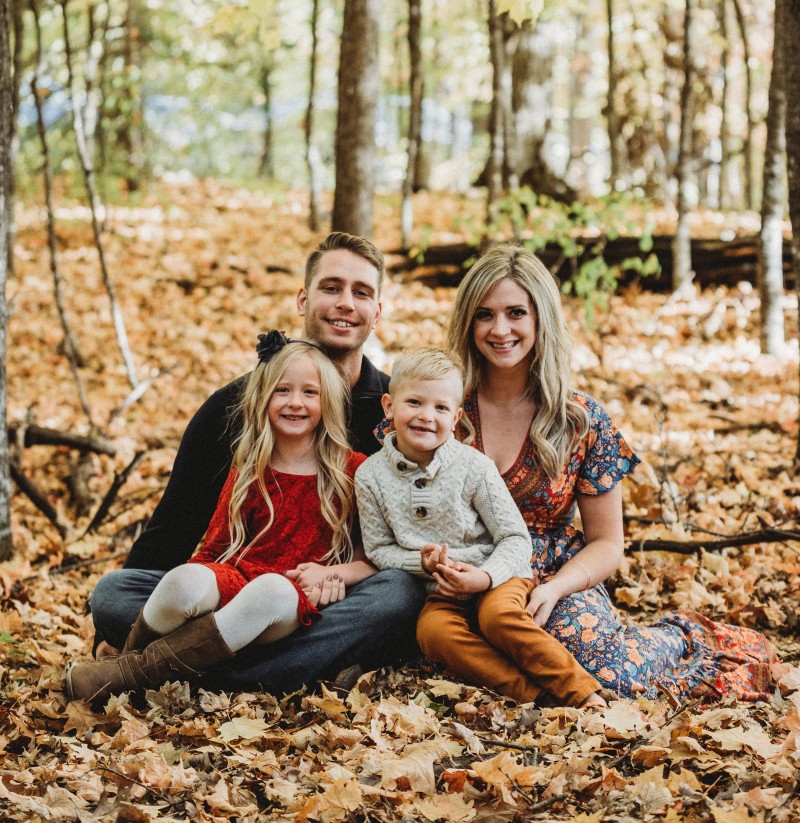 Hi there! I'm Amber, a 34 year old wife and mom of two from central Minnesota. I love to be outside with my family anywhere the weather is warm (which means I spend half the year freezing). We're a homeschooling family that loves to travel as often as possible! When I have a spare free moment, I love to read, take photos, and scrapbook. I'm interested in anything that makes life more fun; I also love socializing and sharing about my favorite products!
This post currently has 5 responses.