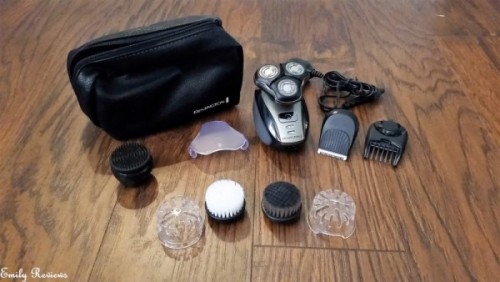 Thank you to Remington for providing me with product in exchange for this honest blog review. All opinions are 100% my own.
Mu husband uses an electric razor to groom his facial hair. He shaves every night before showering. With so much use, he needs an electric razor that is well made, high-quality and effective. I recently got him a new electric razor from Remington, called the Verso Shaver.
The Remington  Men's Verso Shaver is everything he will need to groom himself. The Verso Shaver comes with a triple head rotary shaver, beard and mustache trimmer, deep cleaning brush, pre-shave brush, daily cleaning brush, and a bag for traveling and/or storage. He can trim his facial hair and then deep clean his face using one of the many attachments…or vice versa. The HyperFlex neck adjusts to his unique profile. PrecisionPlus rotary heads will trim both short and long hairs with every pass. The Verso Shaver is also equipt with WETech so he can use it in the shower if he wants to.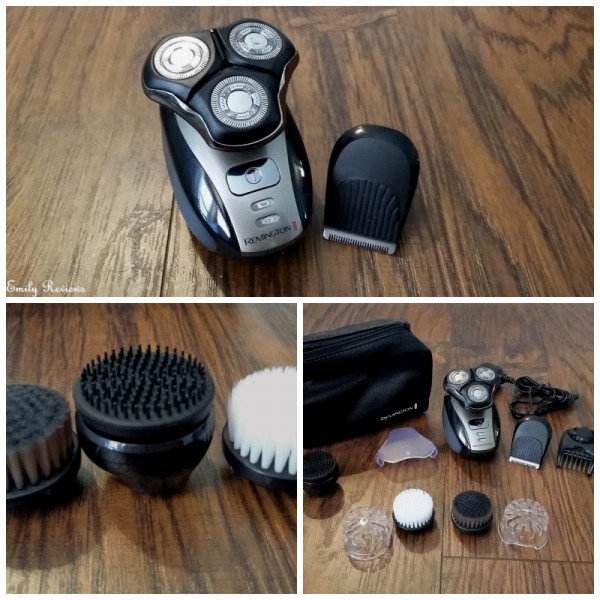 I surprised my husband with his new Verso Shaver. Upon opening the package, he asked what all of the accessories were for. I explained to him that it was not only an electric shaver but also a facial cleaning system. He was impressed that the one device did both. After using the Verso Shaver, he told me that it did a nice job. He said that it didn't pull hair or miss any spots. His face felt smooth to my touch.
My husband is currently on a week-long hunting/camping trip. I am certain his Verso Shaver is going to be one of the first things he grabs when he returns home!
Buy It: Please visit the Remington website to see the great selection of products they offer and convenient shopping locations.
Connect: Don't forget to follow Remington on facebook, twitter, and pinterest for the latest product announcements and special offers.



Hello, my name is Laurie. My family and I live near the Oregon coast. When we aren't at work, in school, or on the volleyball court, we enjoy traveling, cheering for our favorite sports teams, playing outdoors, and checking off items on our bucket list. We are lucky in that both sets of our parents, as well as our siblings and their families, live within an hour of us. We get together often to help one another out, celebrate milestones, and go on adventures together.
This post currently has 17 responses.